Another beautiful South American city!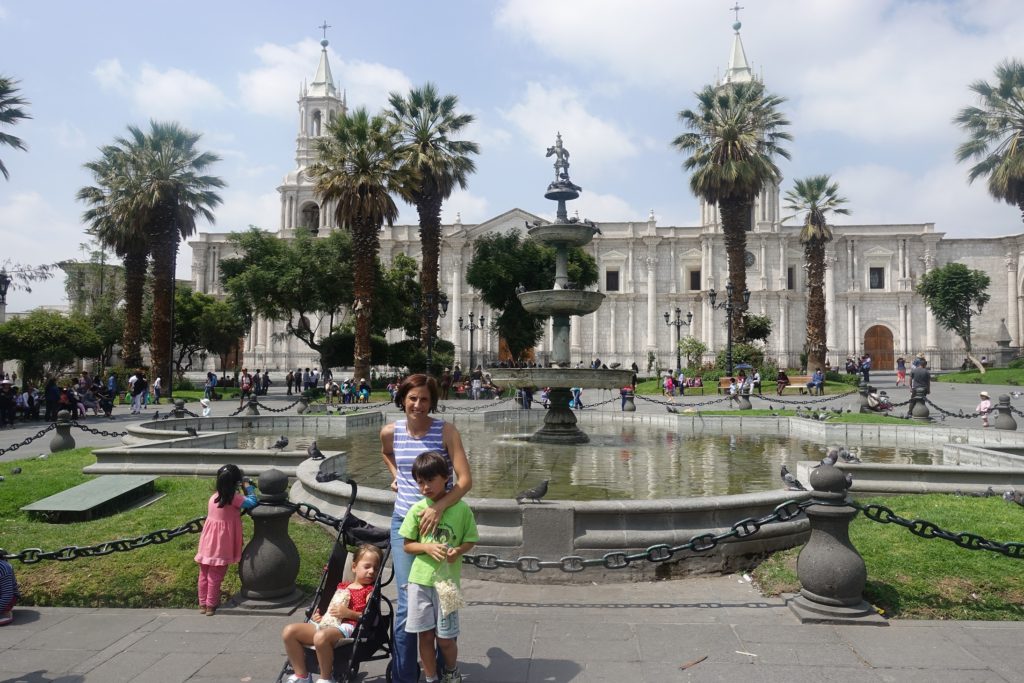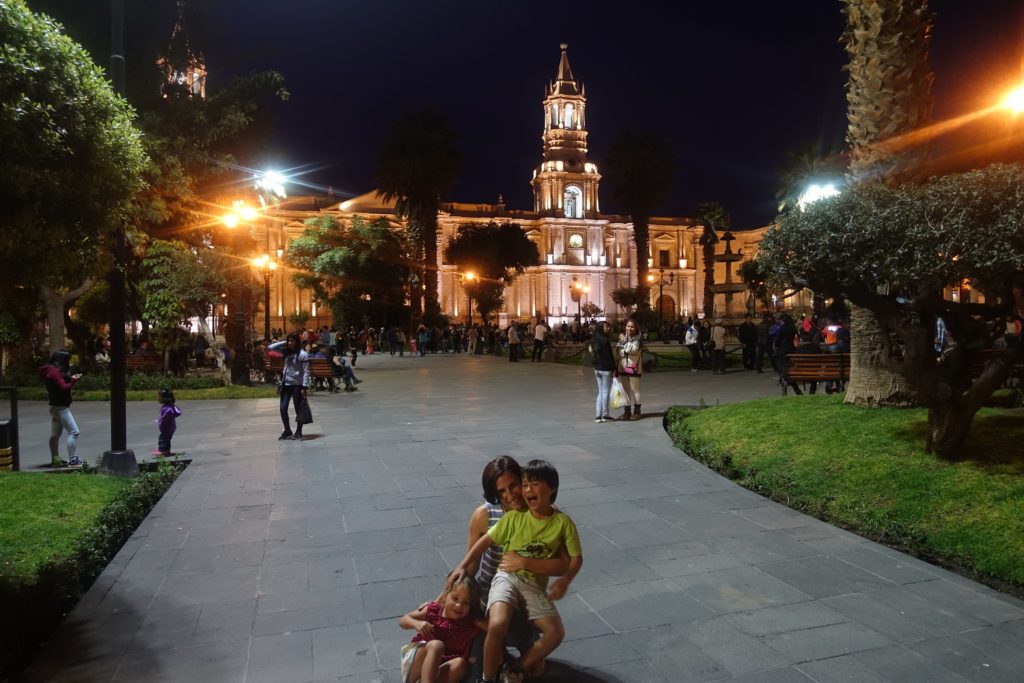 This city has such a chilled-out atmosphere and a lovely slow pace. It's mostly a stopping-off point for trips to the Nazca Lines and Colca Canyon, which we decided not to do with the kids, but we found enough to do for a couple of days and you never tire of the views.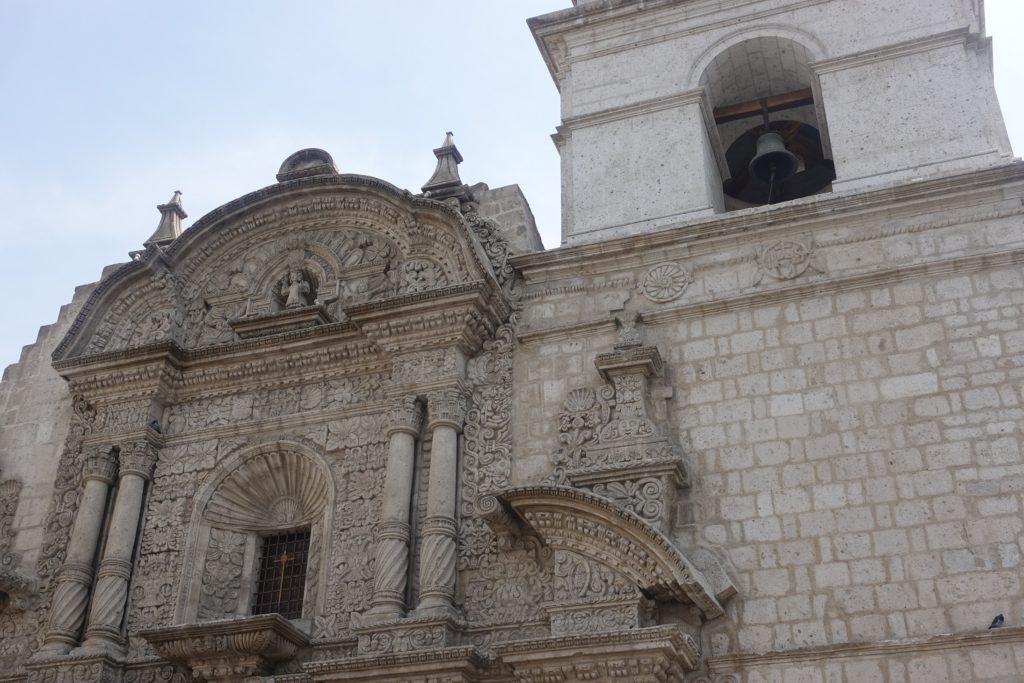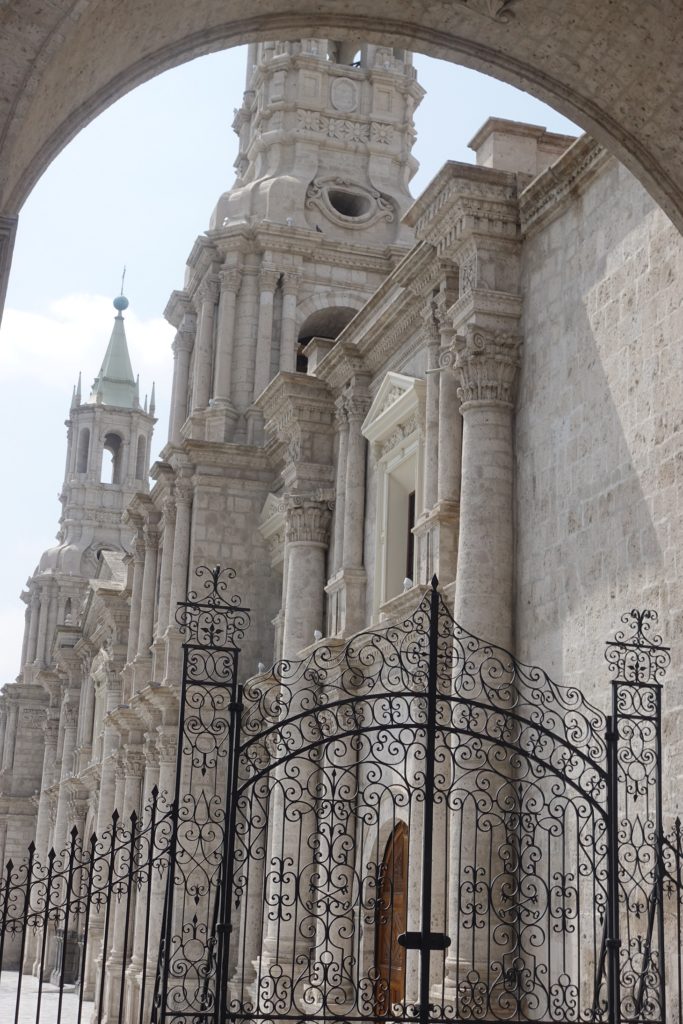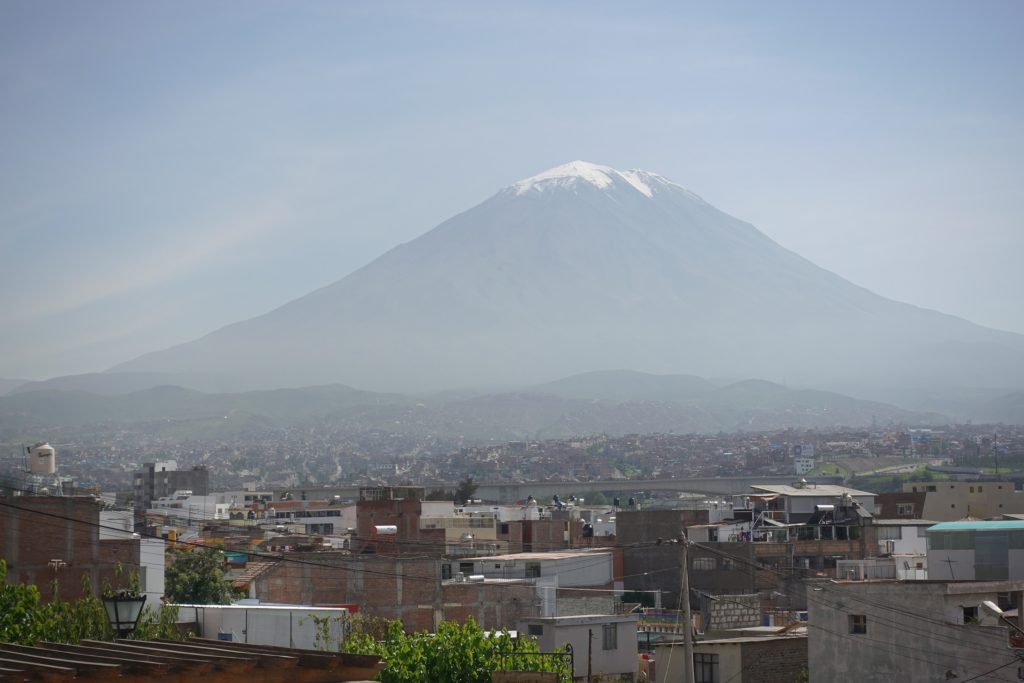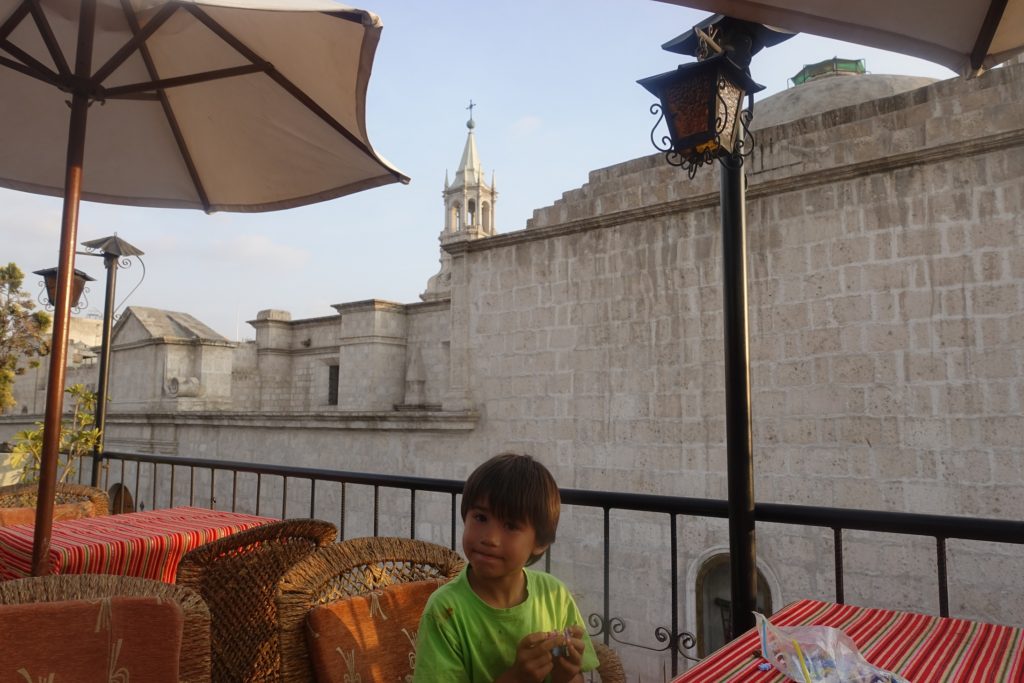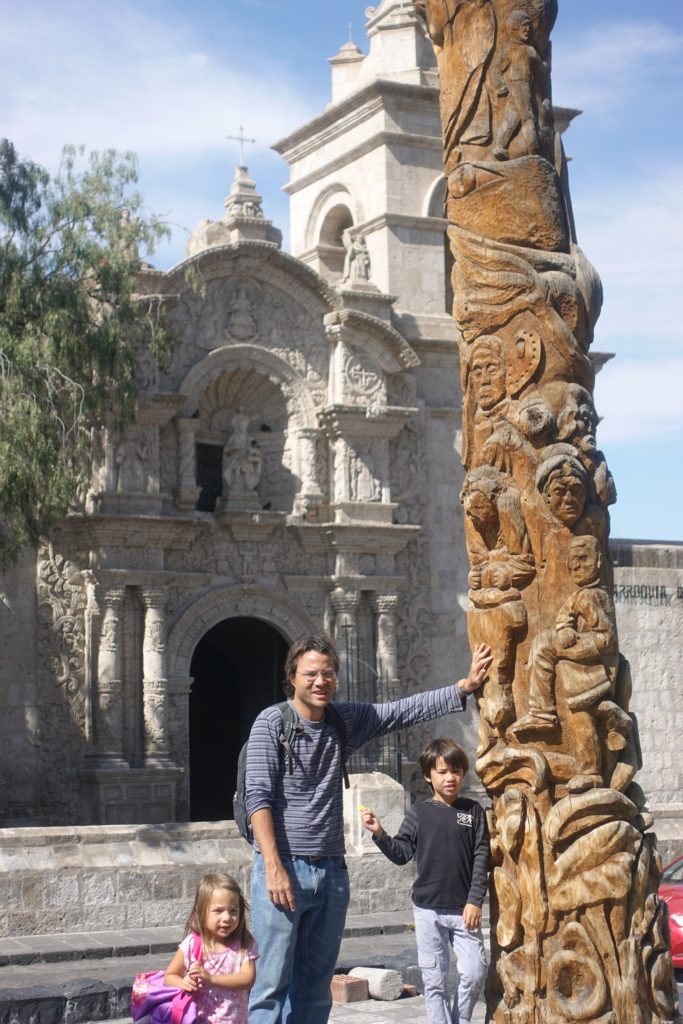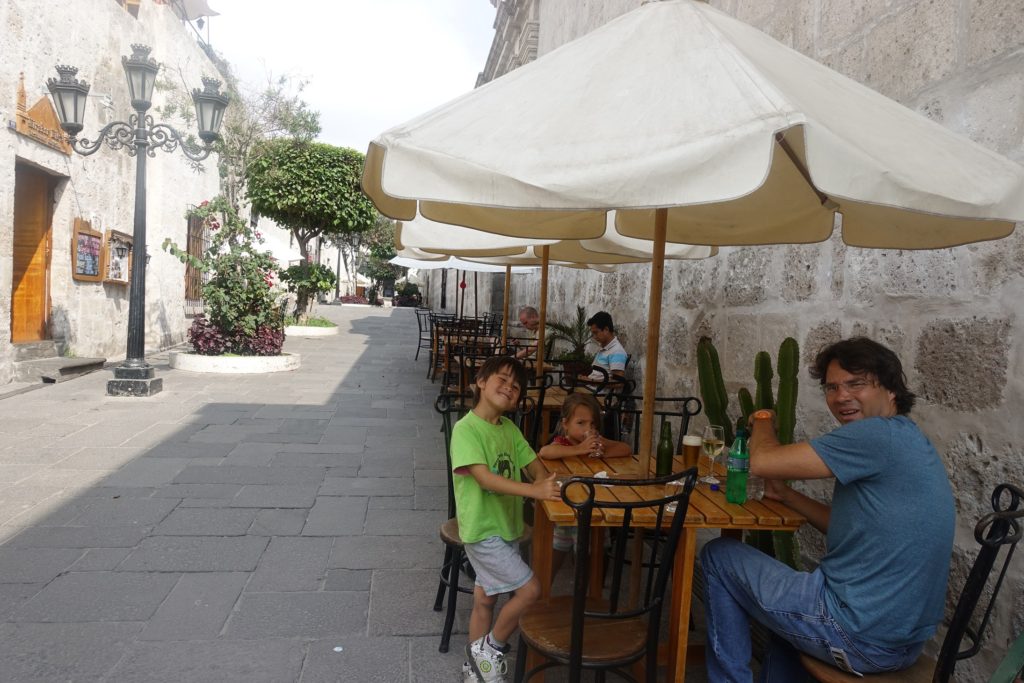 The Monasterio de Santa Catalina
This was well worth a visit – founded in 1579, it's been open since 1970 as a tourist attraction, but still houses around 25 cloistered nuns. Described as 'a city within a city' with its own streets, cloisters and orchards, as well as rooms set up to show how they lived, it took us a good few hours to get around.  It was fascinating to wander through, see their cells and read about their daily lives – even more interesting to wonder what possesses a girl of 16-18 years old to want to cut herself off from society in this way. The kids really enjoyed all the nooks and crannies too and were surprisingly good at keeping their voices down and being respectful (except Xavi being fascinated by the white volcanic stone the buildings were made from and trying to pick it off!).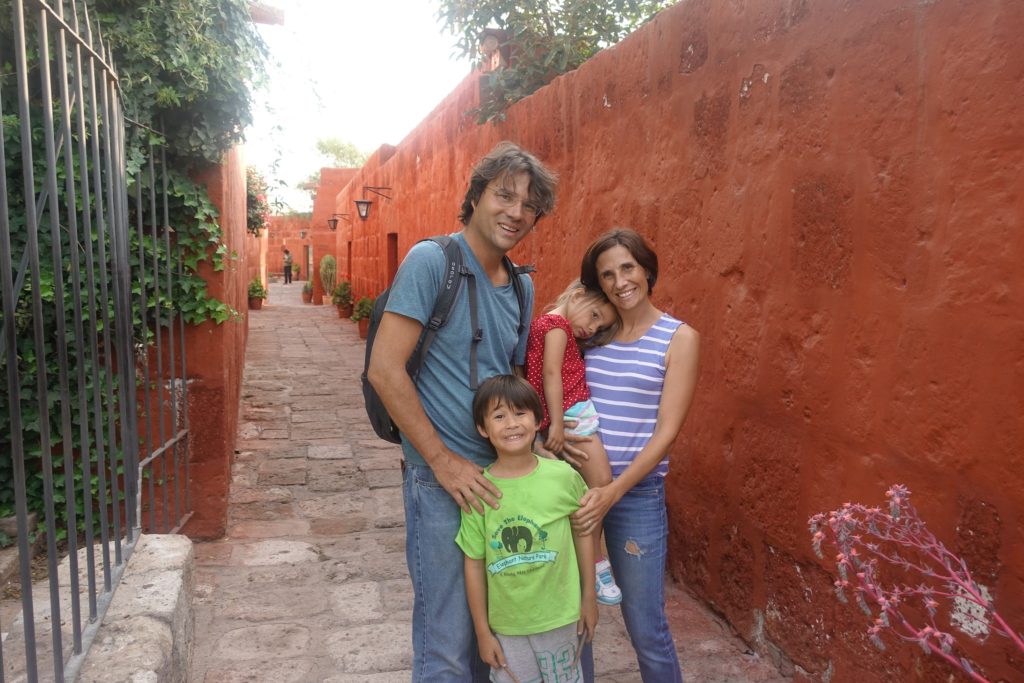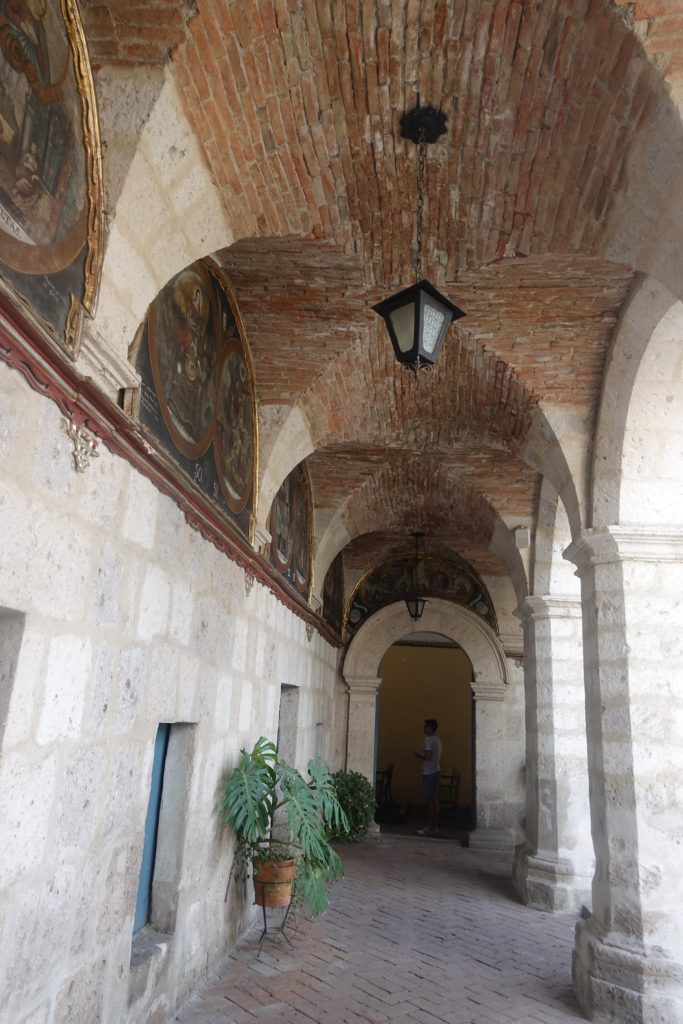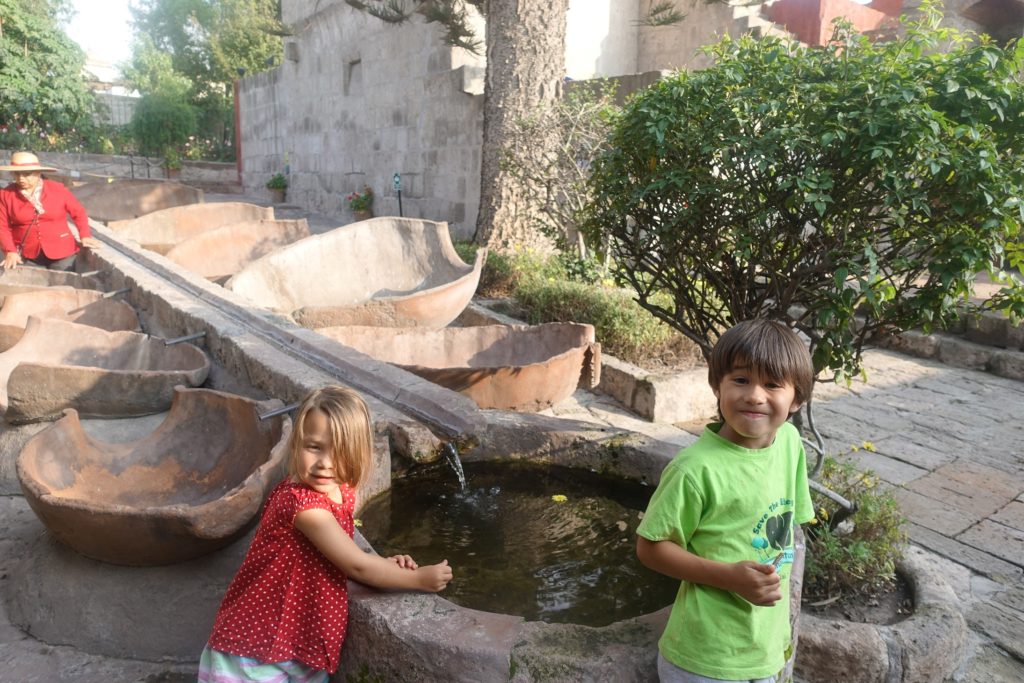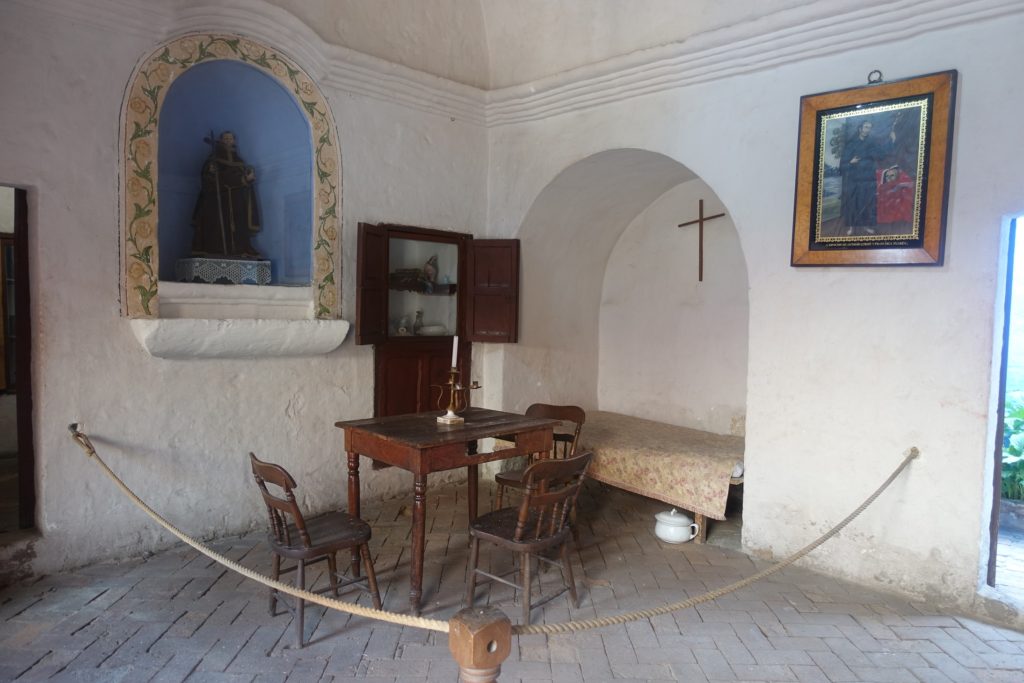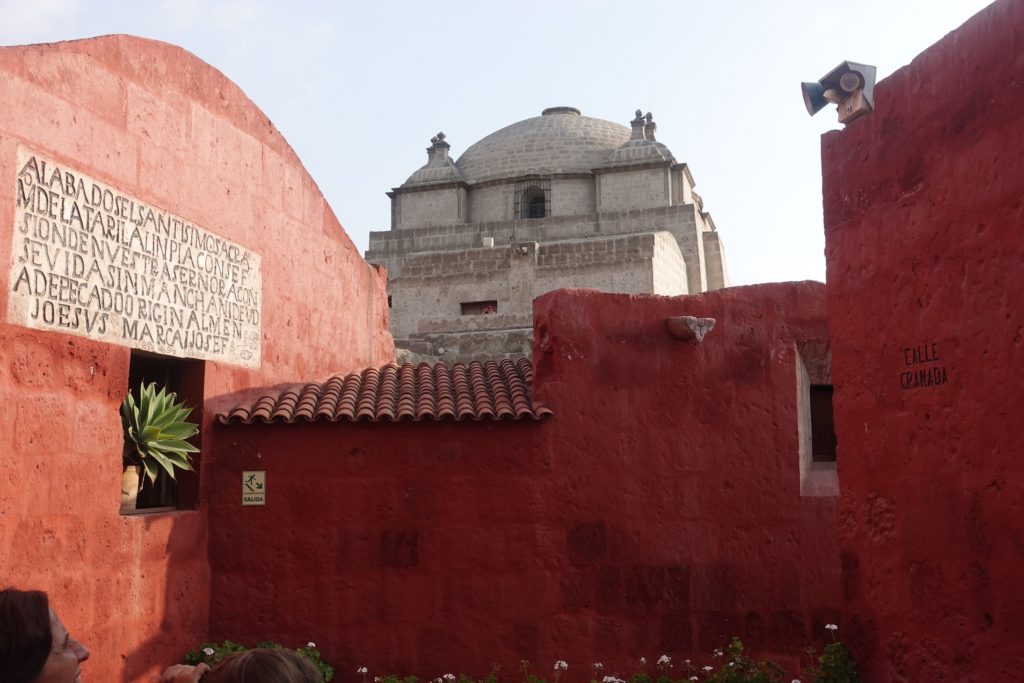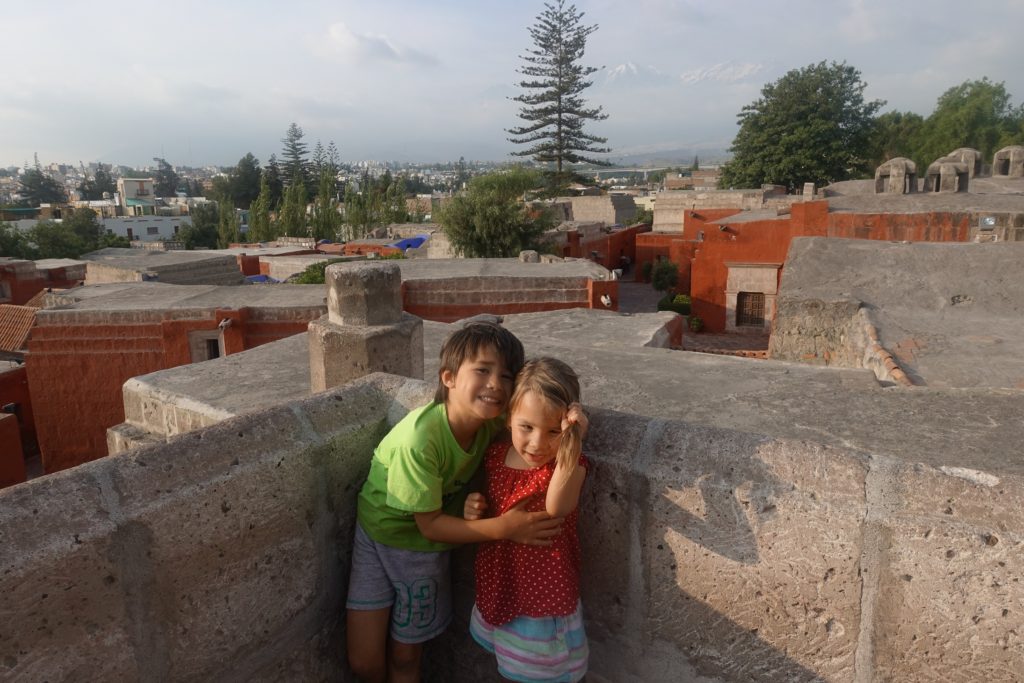 Not a bad start to the day!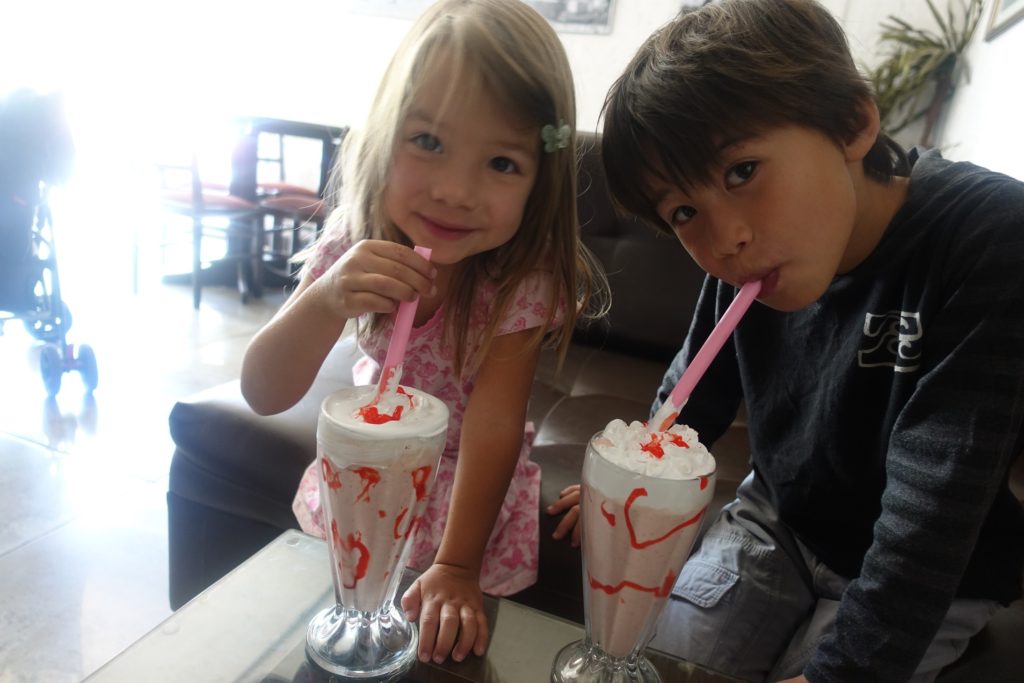 Norky's!
We ended up in Norky's fast-food chicken restaurant so the kids could have a play. Arequipa's huge and beautiful parks with great play equipment only open on the weekend – so weird and quite depressing to drive round and see the gates locked! They love their roast chicken in Peru - we have eaten way too many! The play area was filthy, but the food was OK and the kids had a great time! We also had the whole upper floor to ourselves, which is quite a theme to our eating out, as a lot of places are empty in low season (quite a plus if the kids aren't behaving, although I must say they have mostly been brilliant!).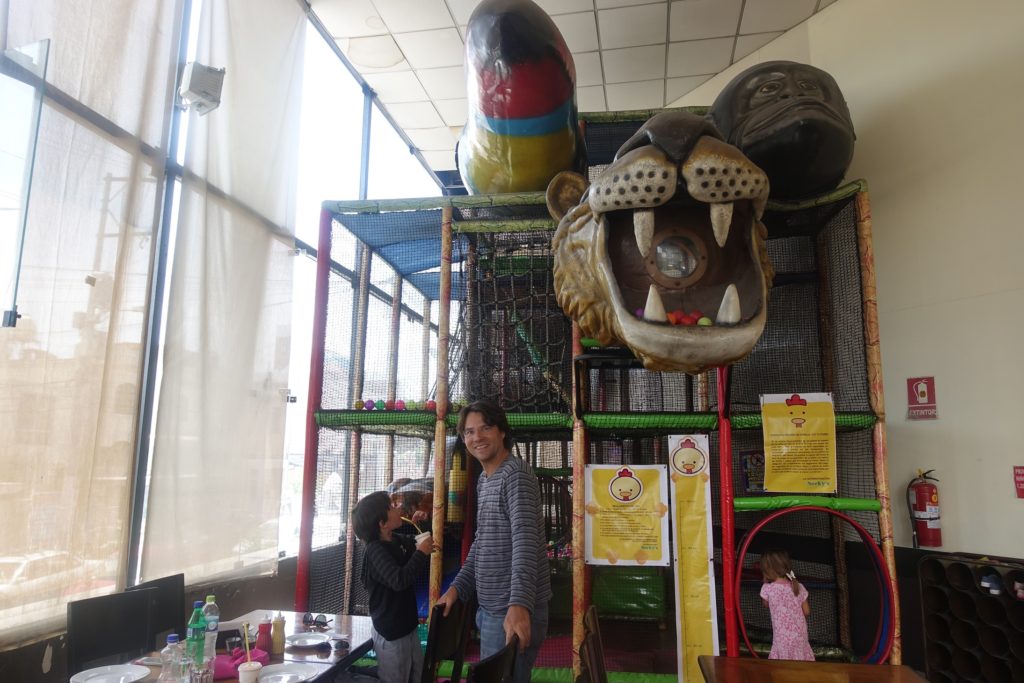 A well-deserved relax
With some of Arequipa's traditional Alfajores biscuits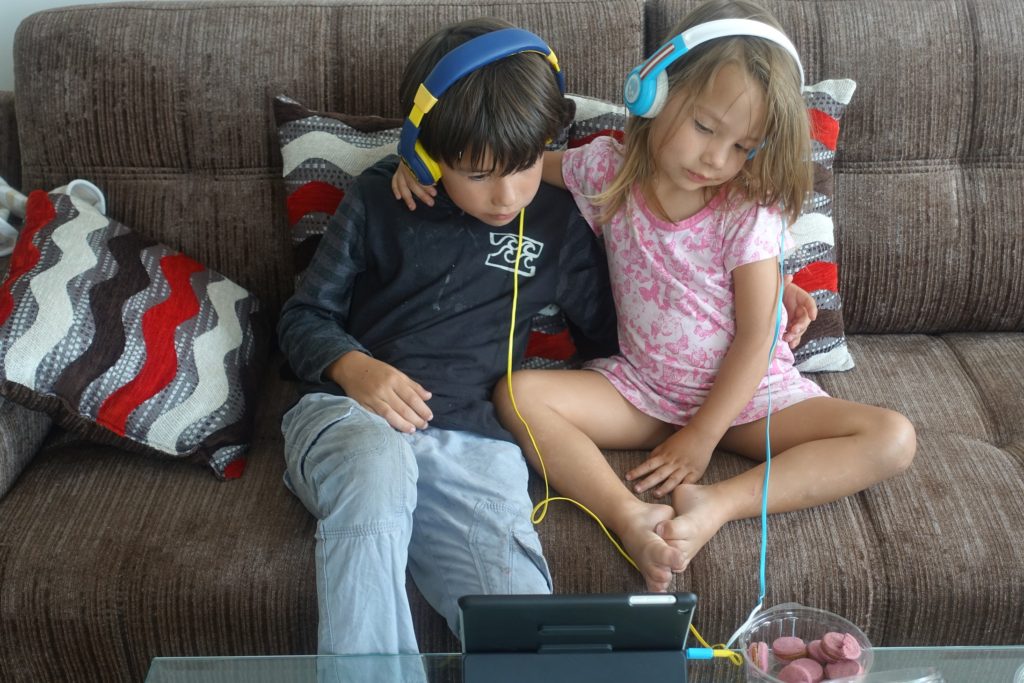 Chicha Beer
Mummy and Amber both enjoyed this 8% beer made from black corn - I only had one!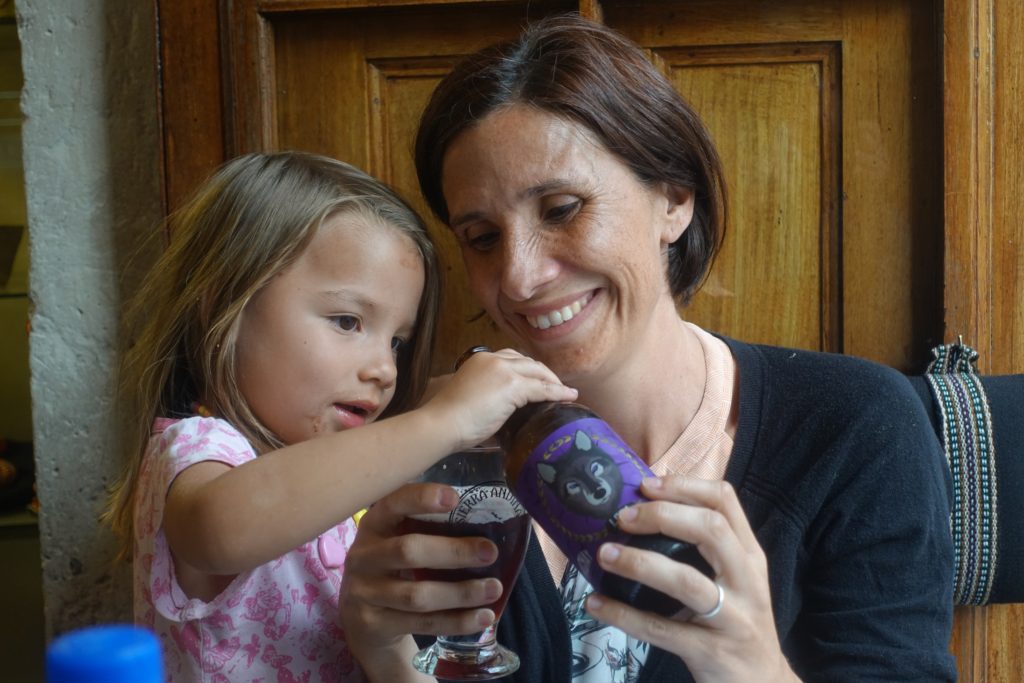 Hatunpa restaurant, owned by the woman whose airbnb we stayed in, served 7 types of Peruvian potato with a choice of toppings - yummy!
Wow - again!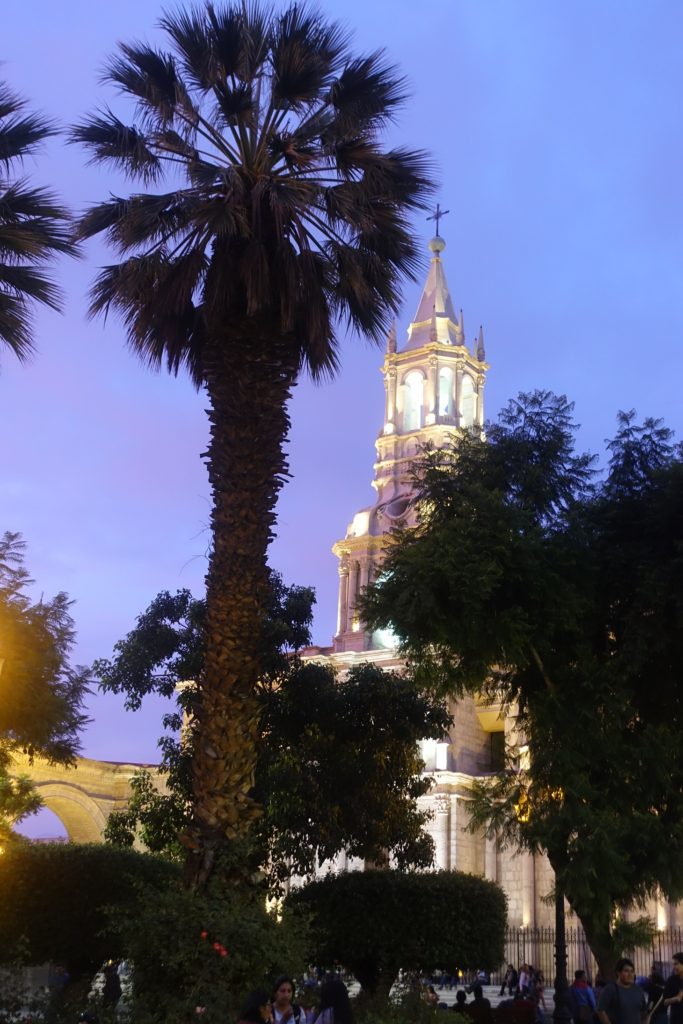 Leaving Arequipa