Fort
This military base at the end of the beach is open to the public and is really worth a visit - a lovely walk along the sea wall with cafes to watch the surfers and an amazing view from the headland (with guns for the boys!).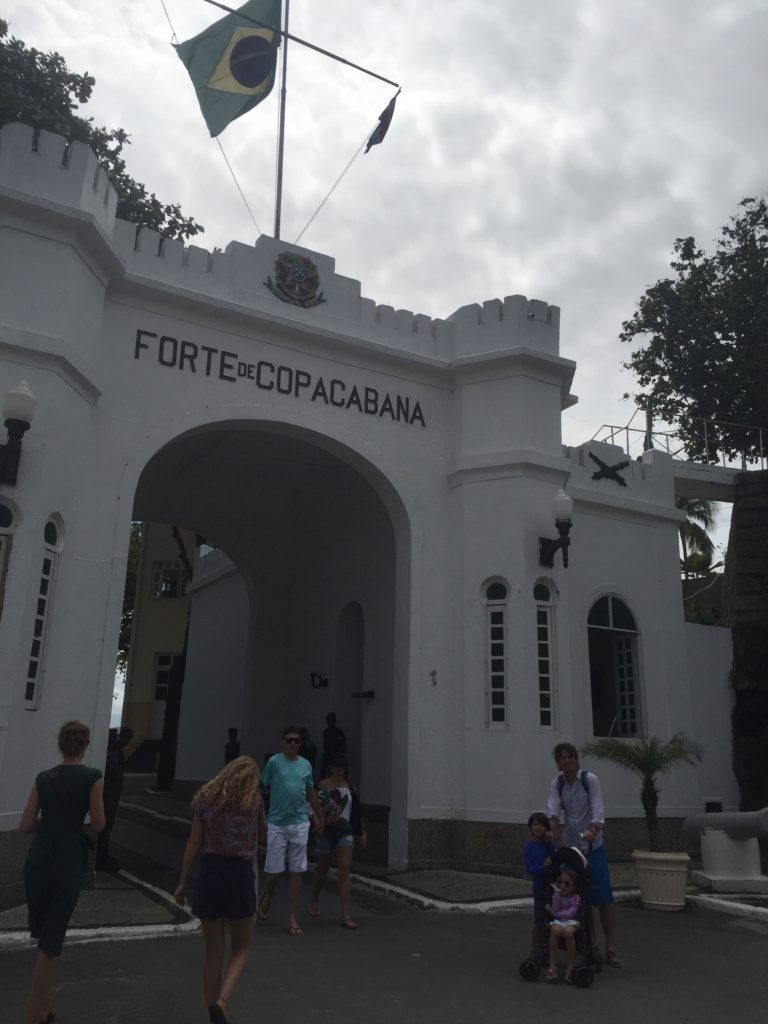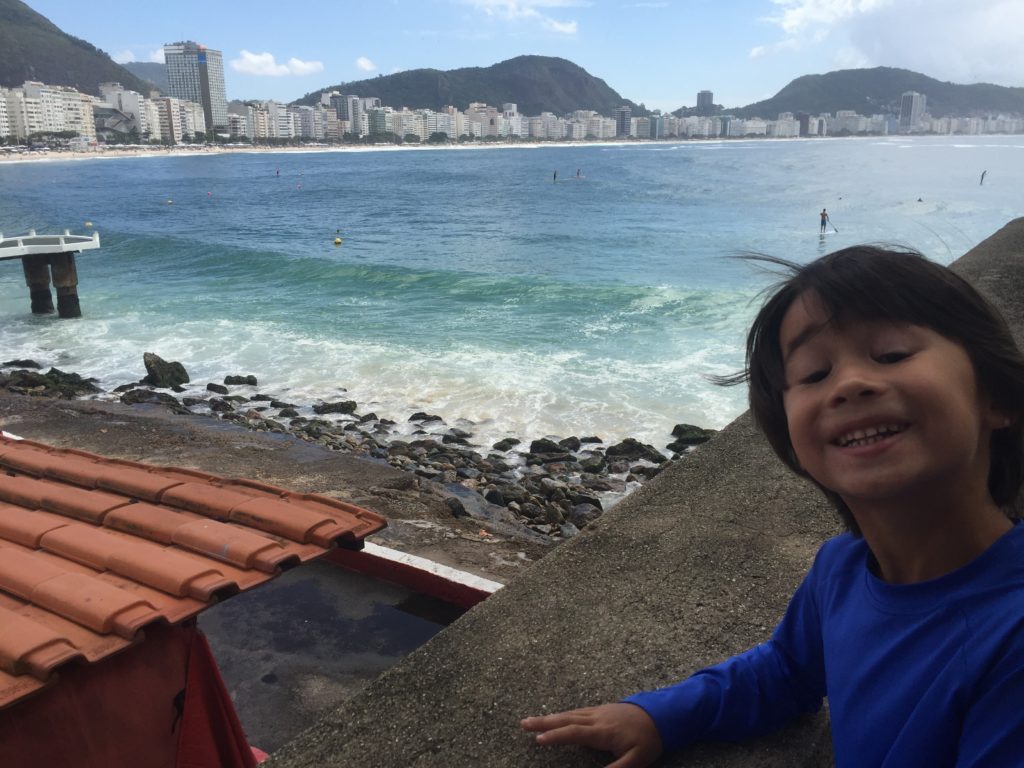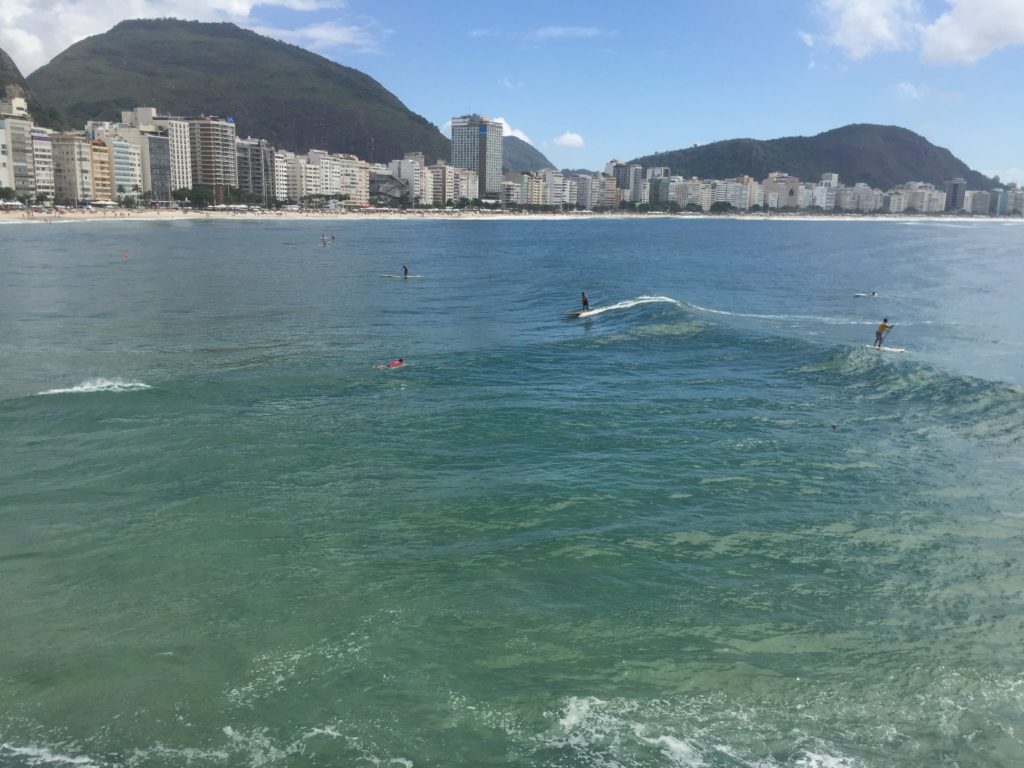 Little princess in her new swimmies (fringe courtesy of Xavi!)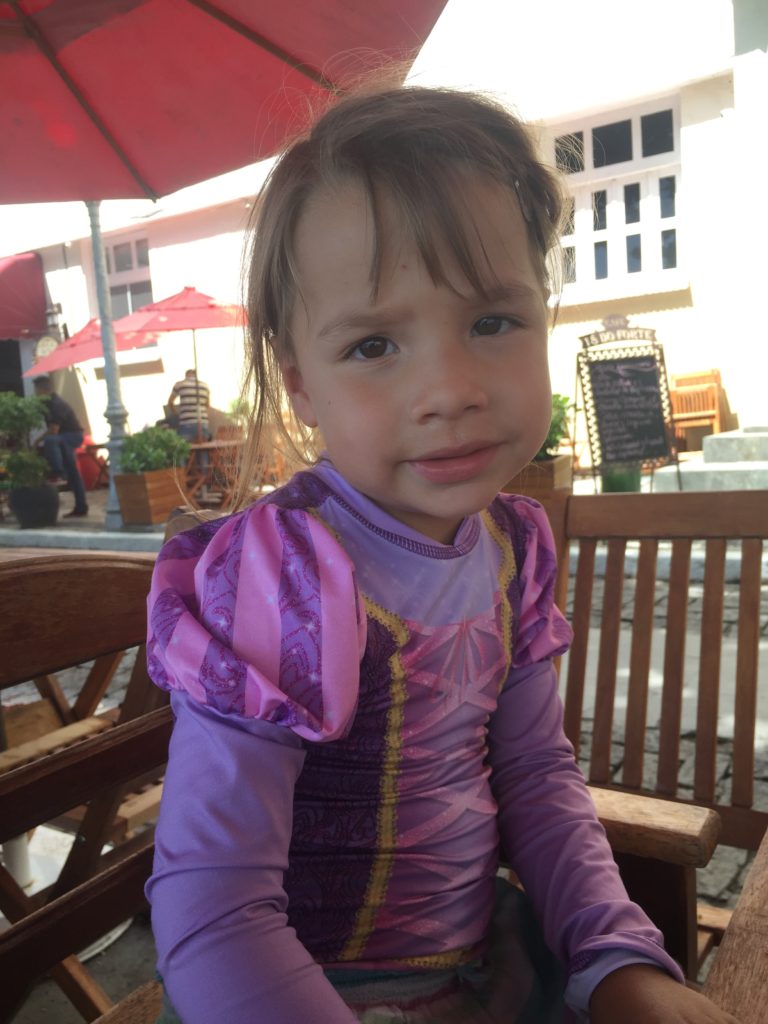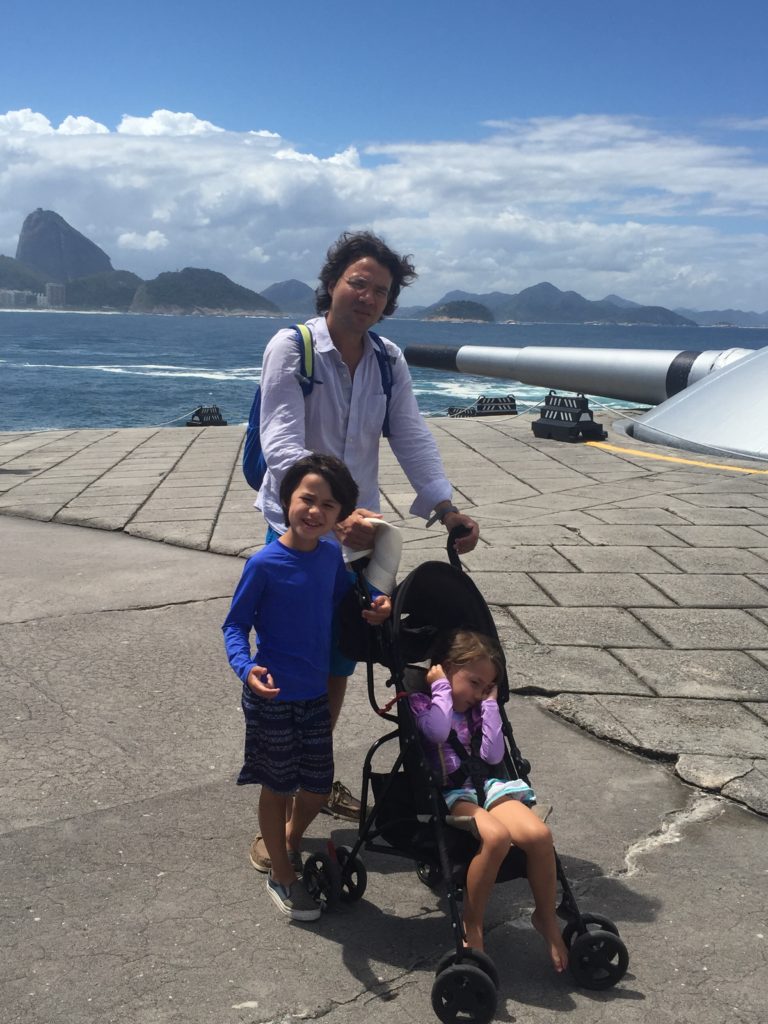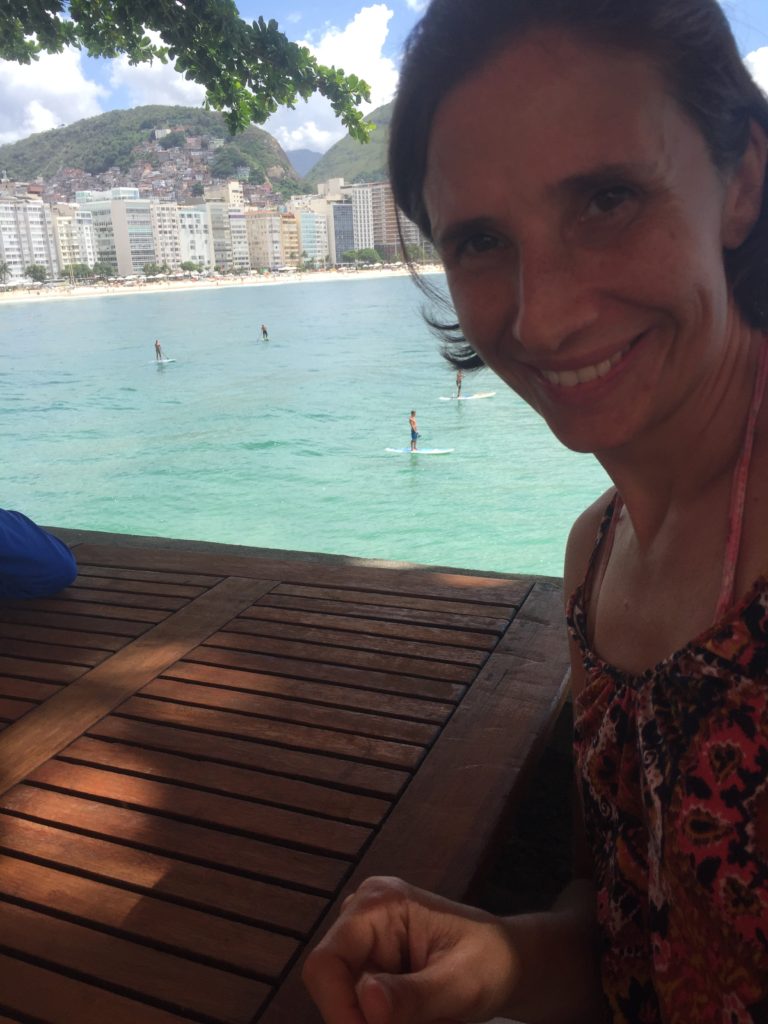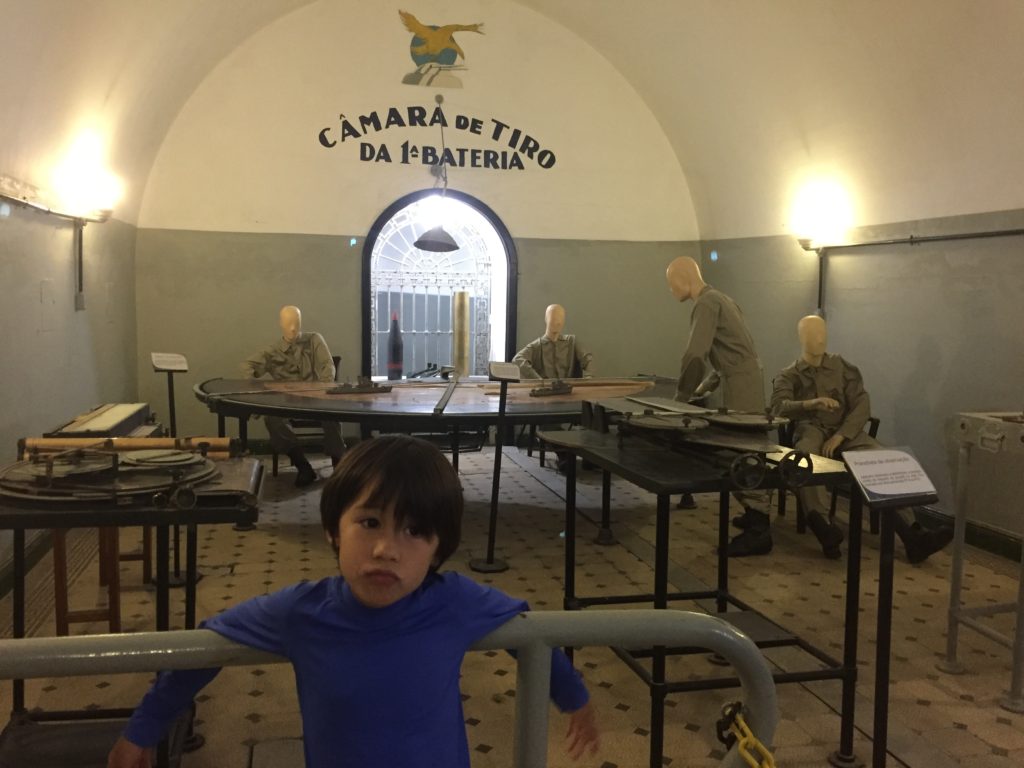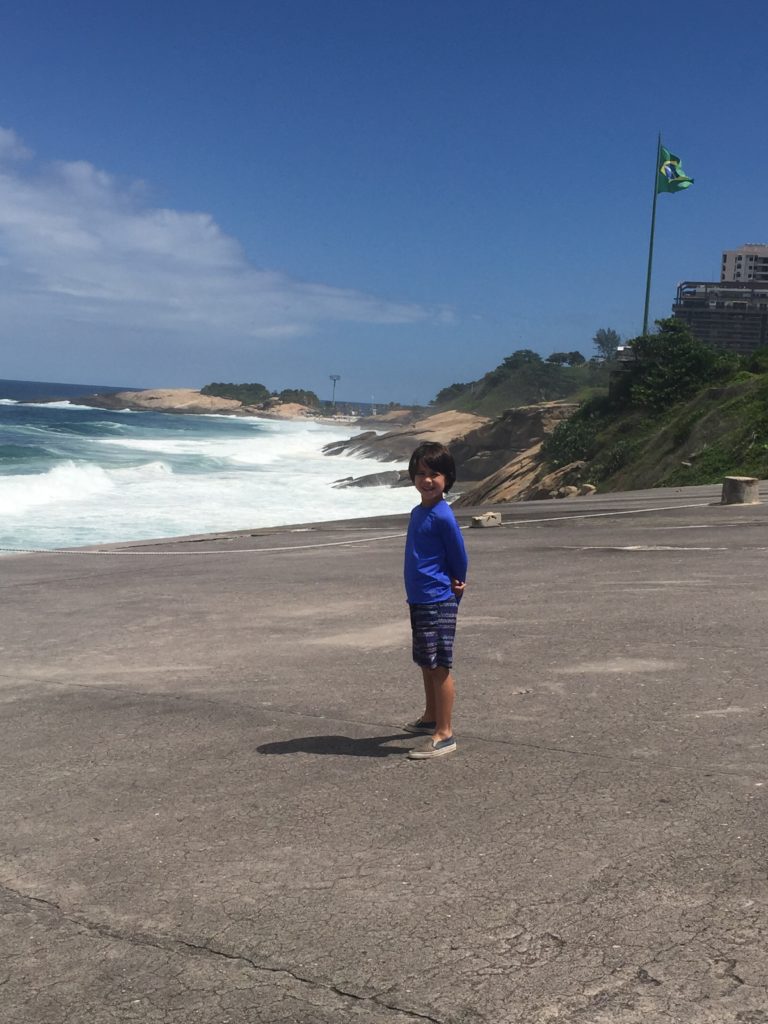 We walked half the length of the beach, but chose this end because it's much quieter and Xavi could rent a boogie board. Some areas are pretty hectic, but it's still beautiful and relaxed. The people here are so helpful and friendly, lots warning about keeping an eye on your stuff, but so far so good!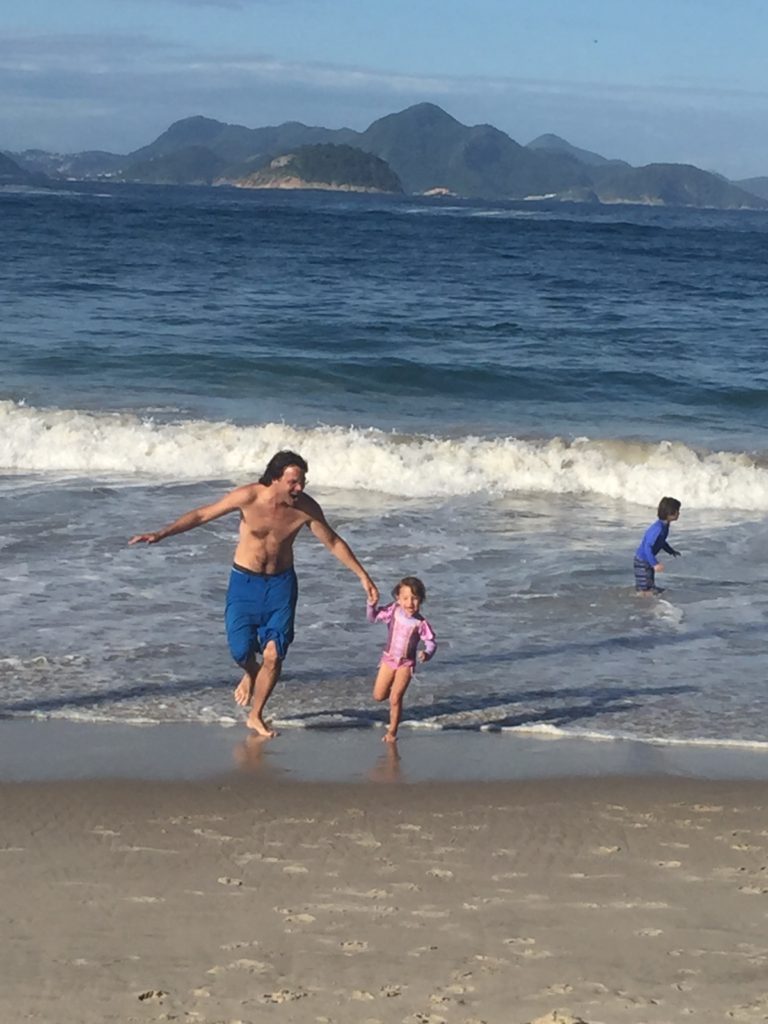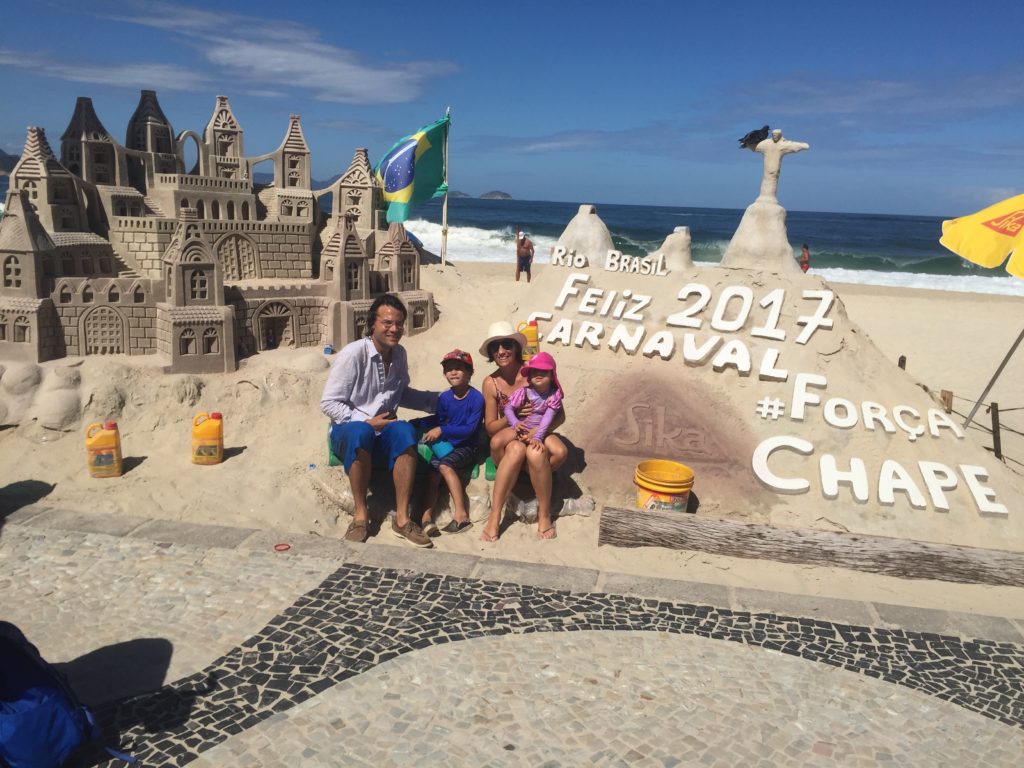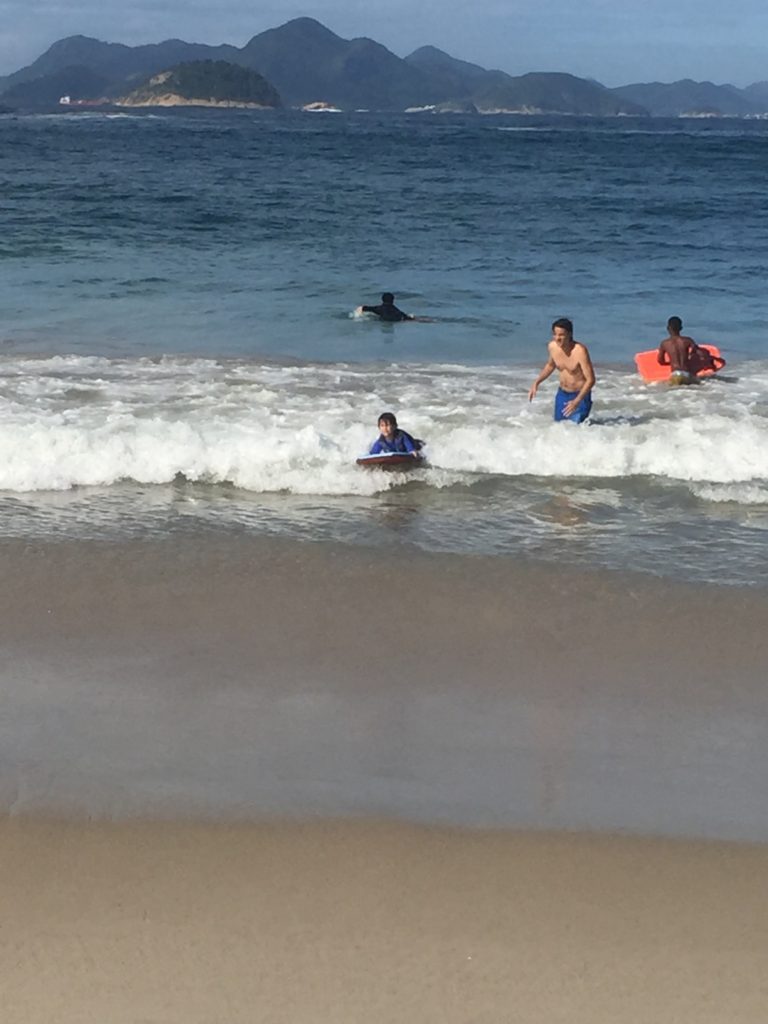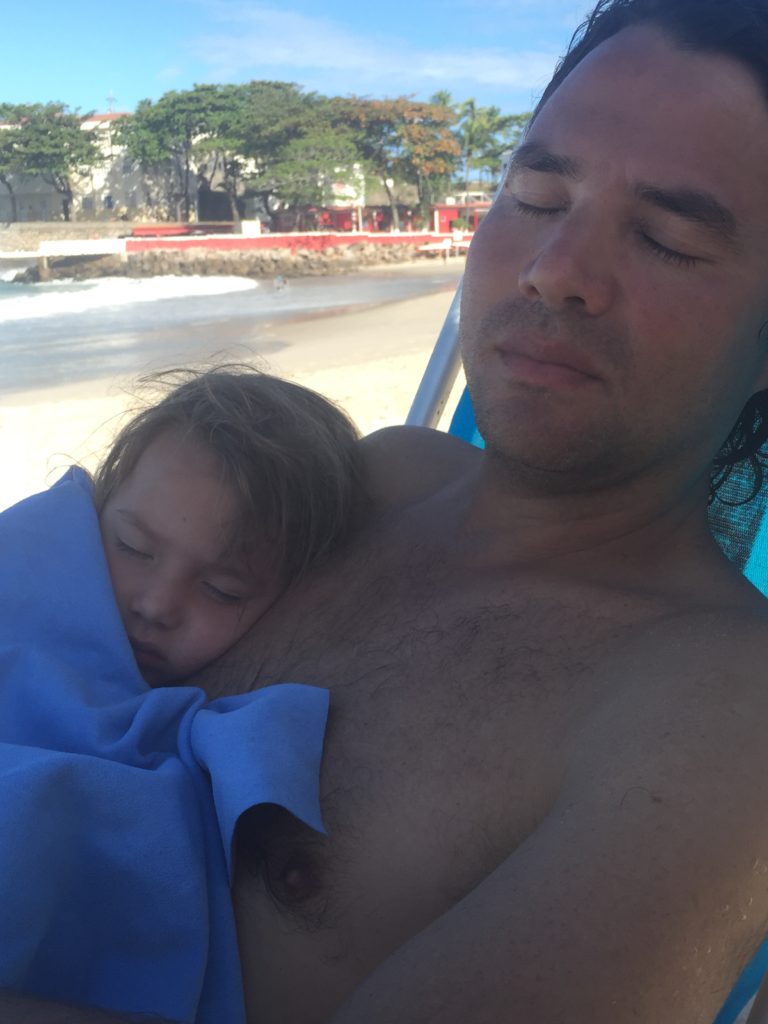 Churrascaria Palace
Opened in 1951, it felt like it hadn't changed much since - great bossa nova music and pictures of the time around the walls - really fun and the kids loved it!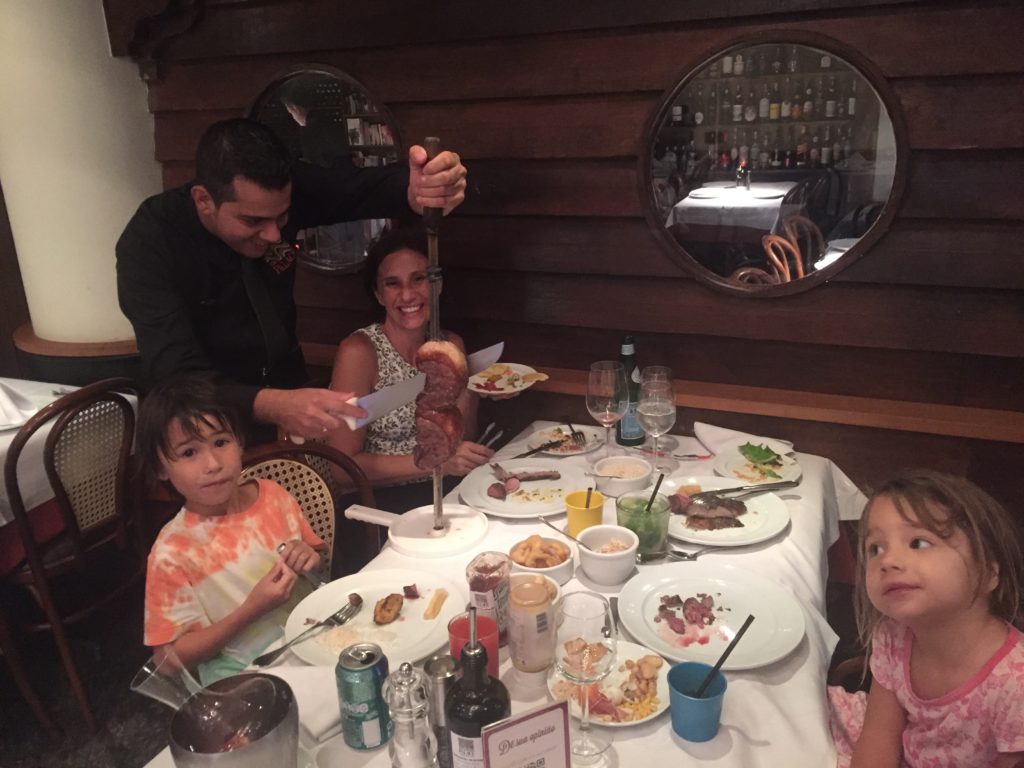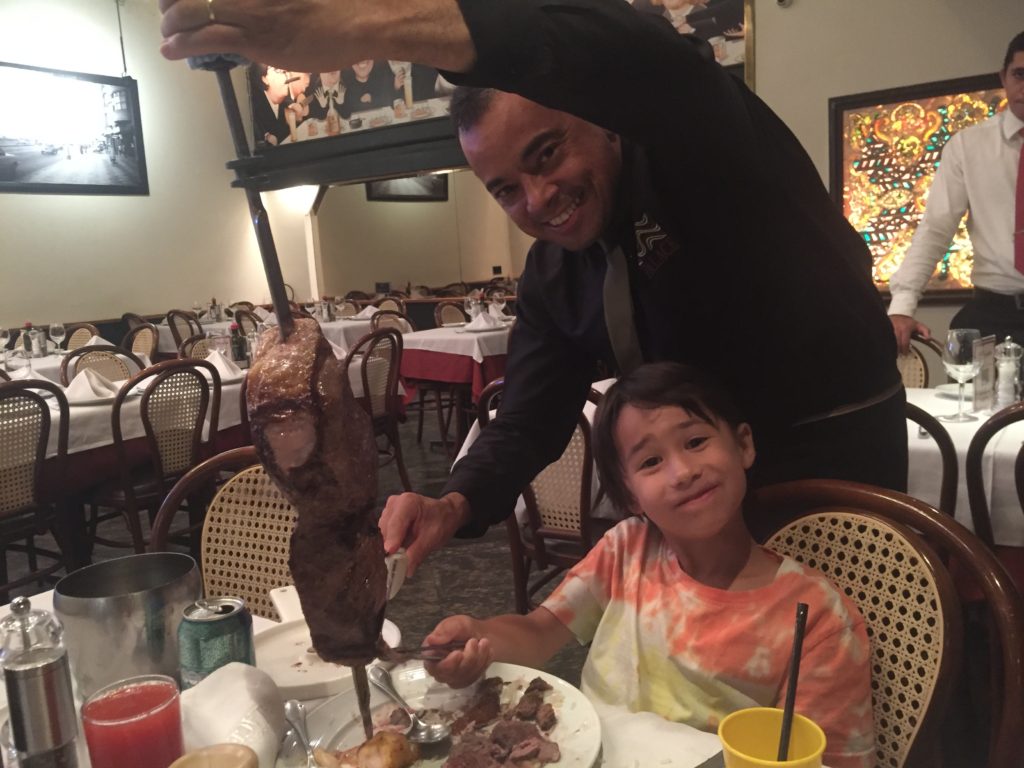 Far too much meat, but it had to be experienced!