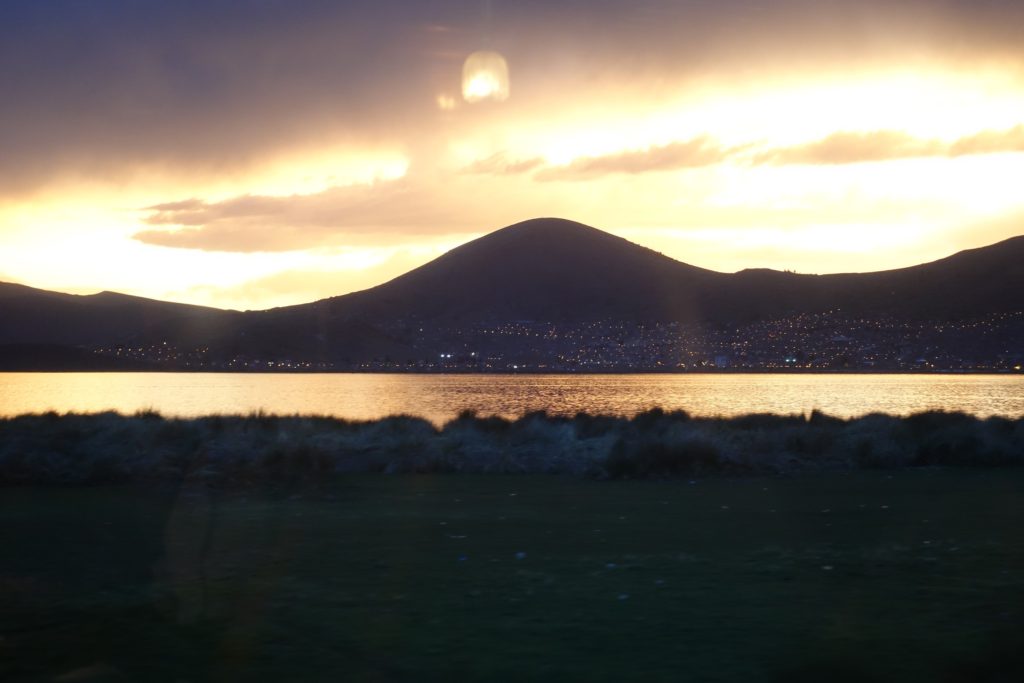 Breakfast by the lake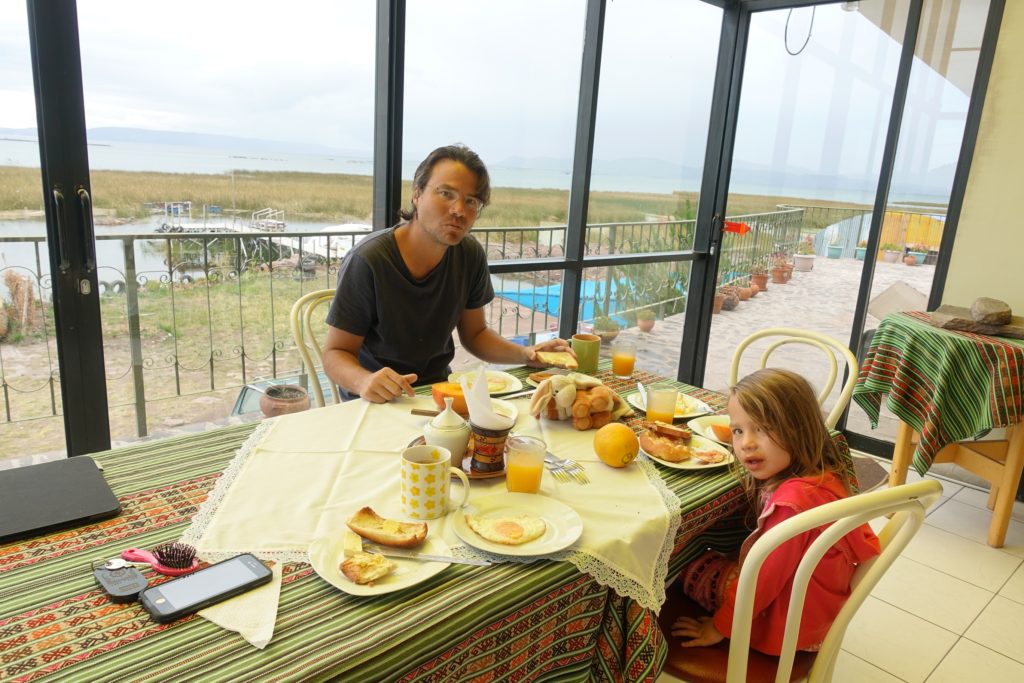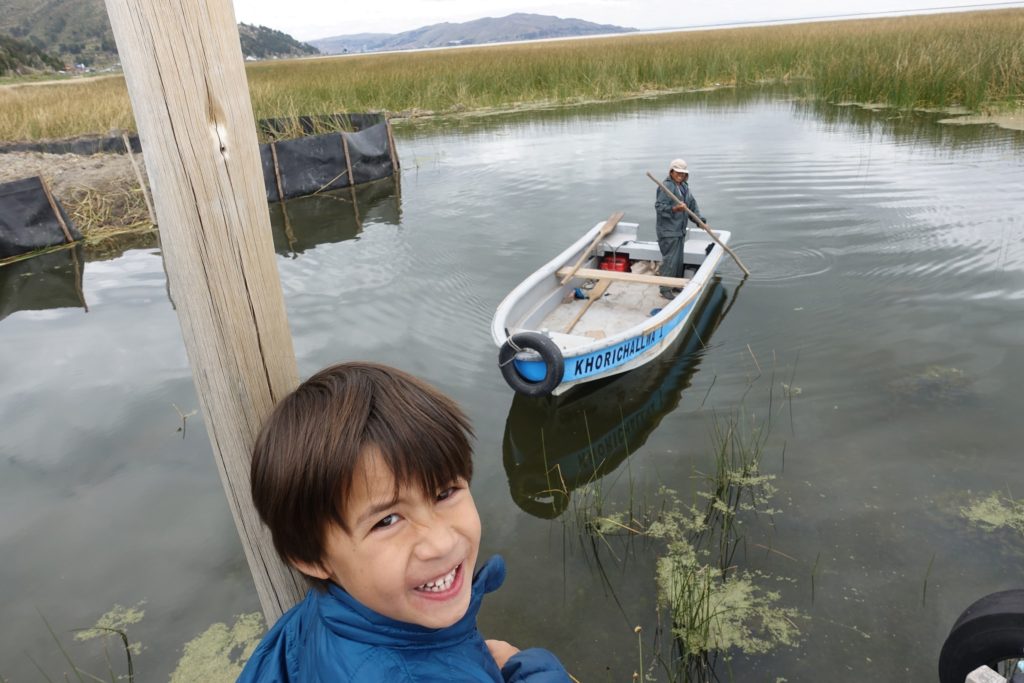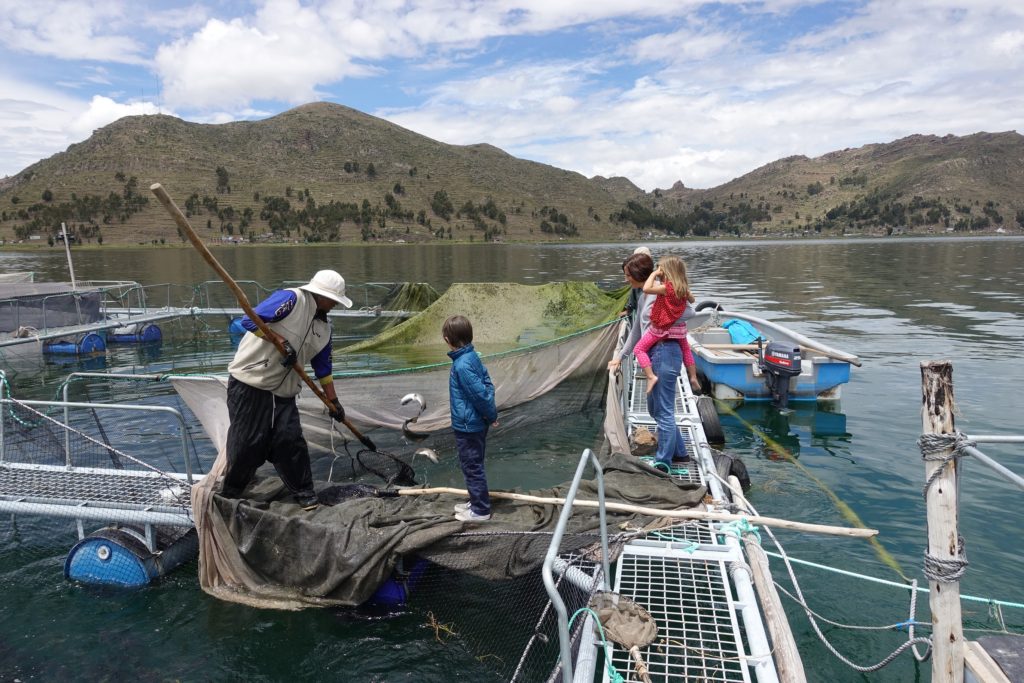 Robb was so excited that our basic little hotel had a trout farm attached - apparently he had no idea 😉 My translation was a little sketchy, but I was able to pass on that the owner had 25 years of experience in aquaculture and was the first to successfully breed golden trout (or something like that!). Xavi was absolutely fascinated too and changed from wanting to live on the Galapagos to wanting to run a dairy farm to wanting to run a trout farm – watch this space!!!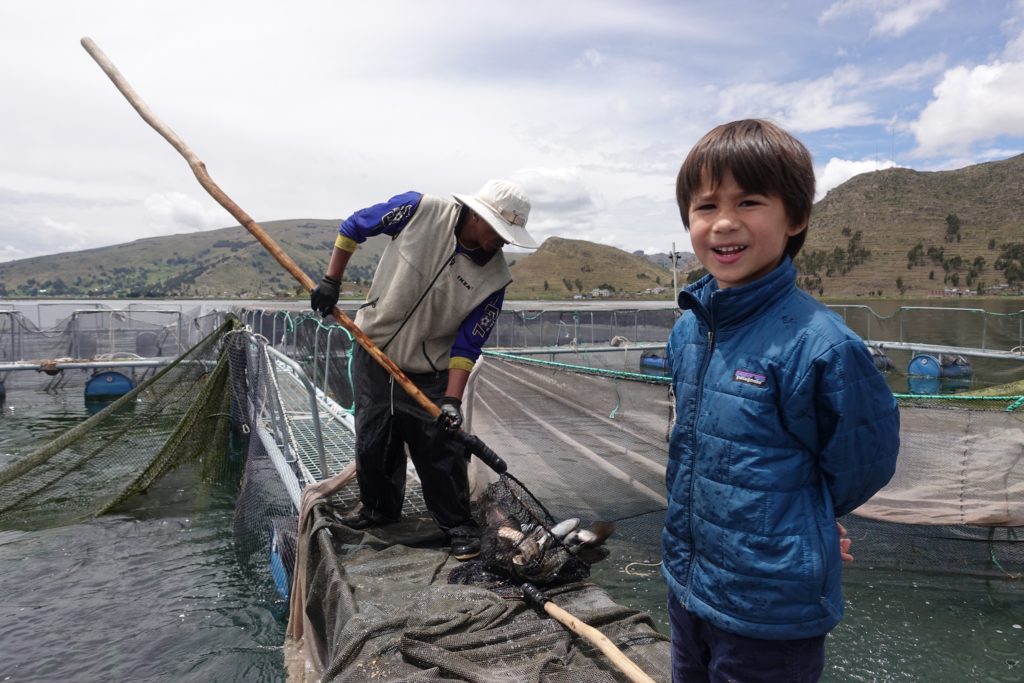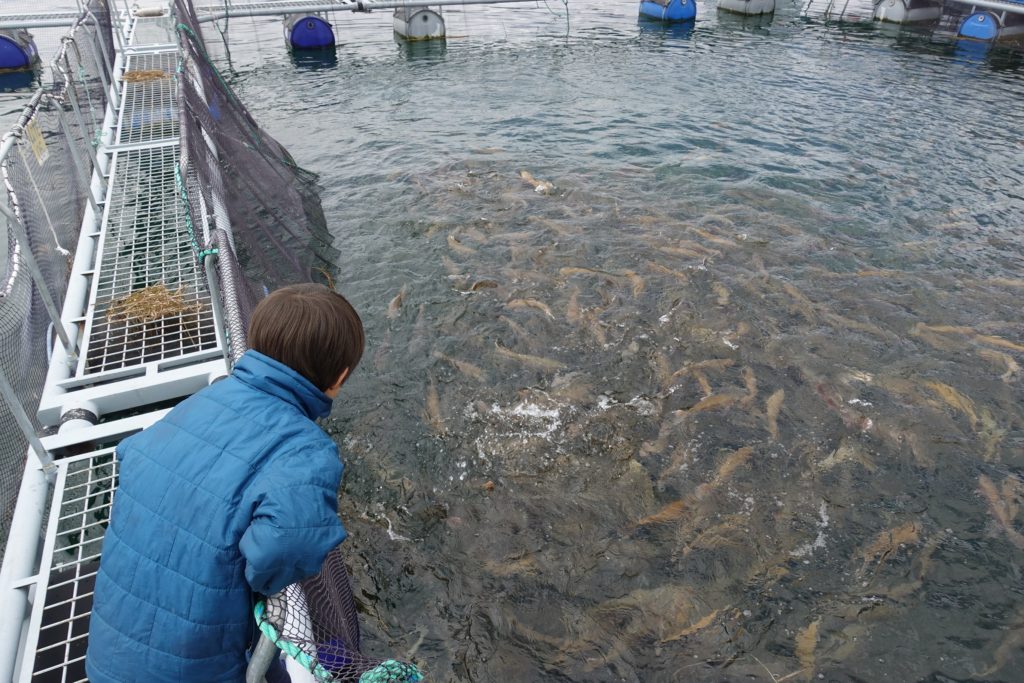 Chucuito
We went to this tiny little town 10 minutes away by very crowded minibus for a lunch of fried and grilled trout.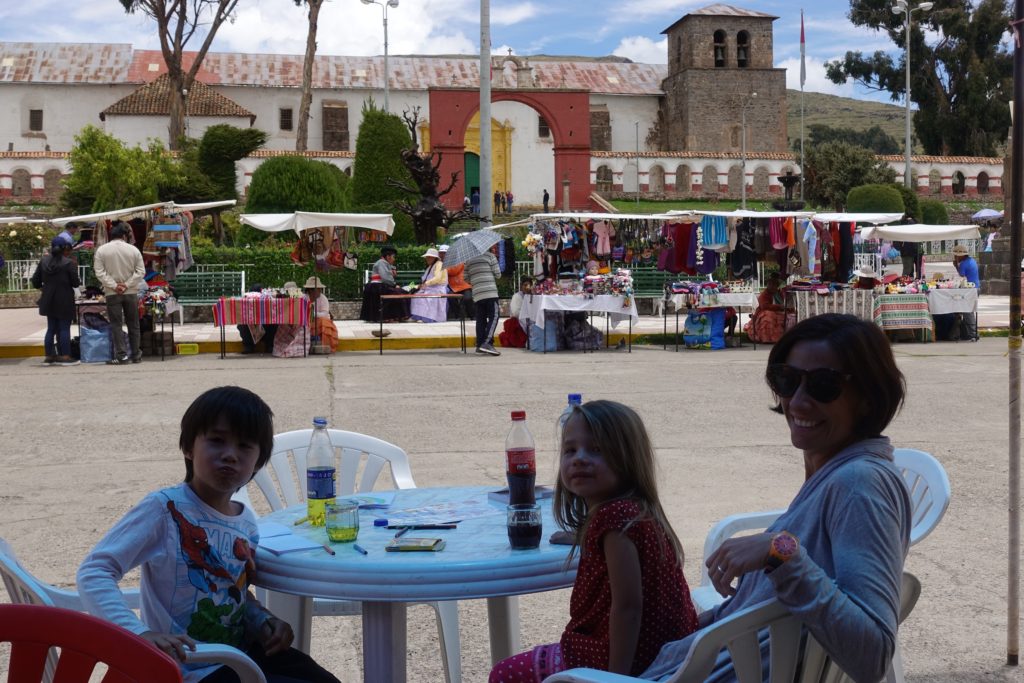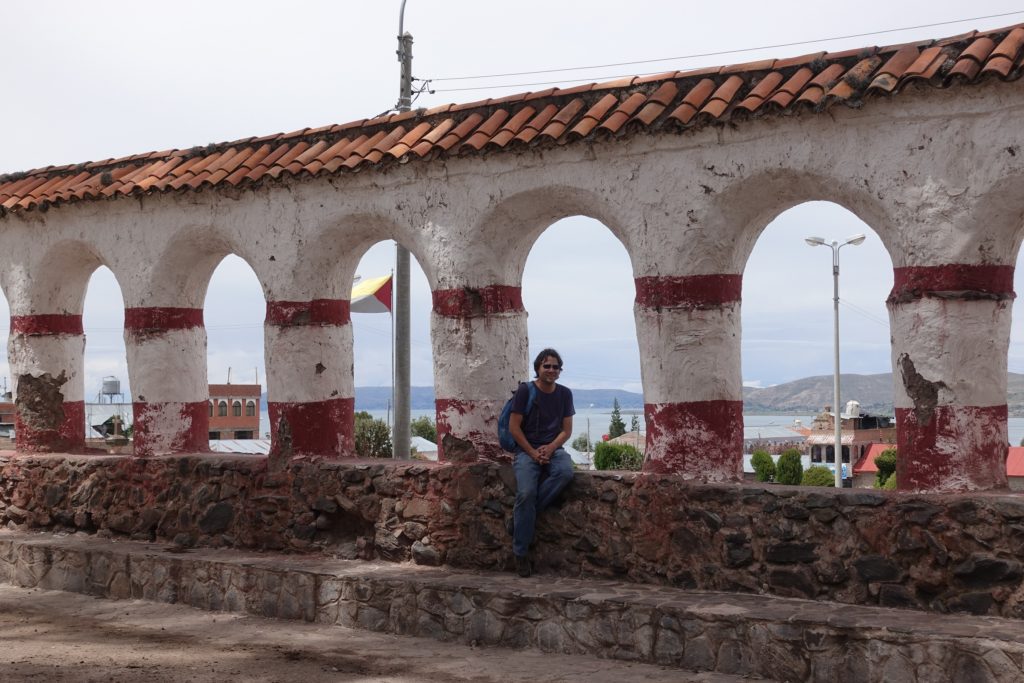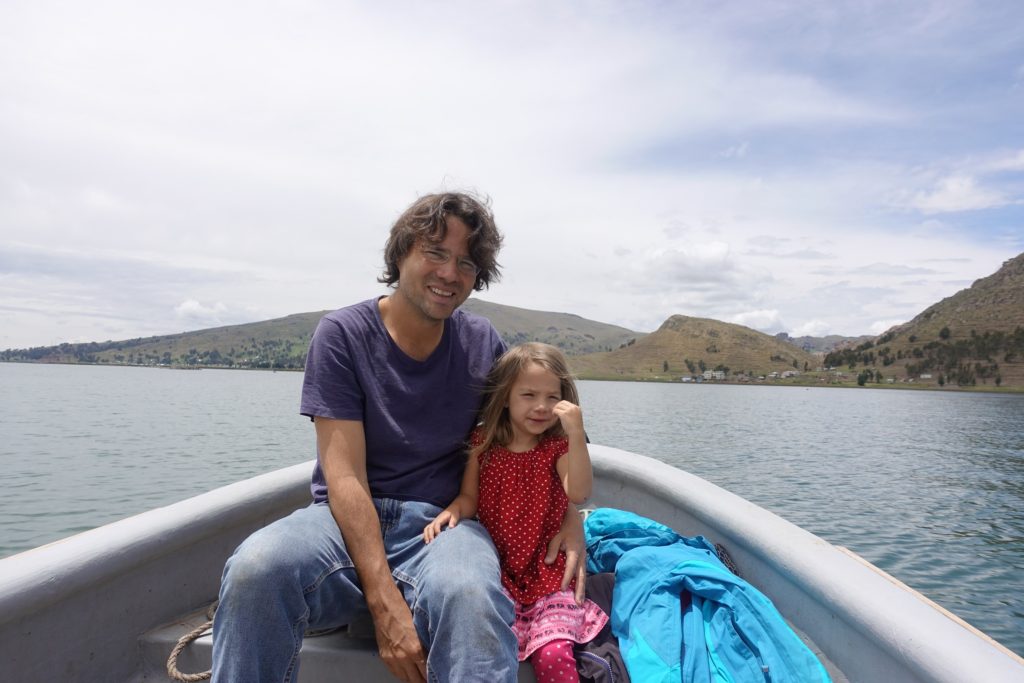 It was very sweet with lovely views, ice lollies, horse rides and animals to cuddle, so everyone was happy!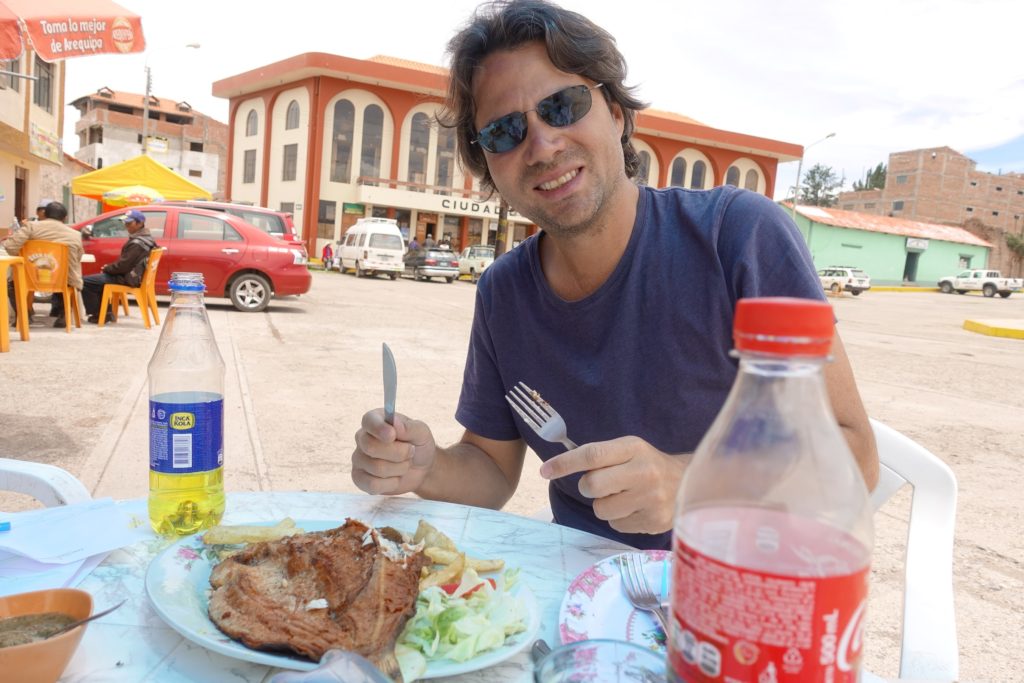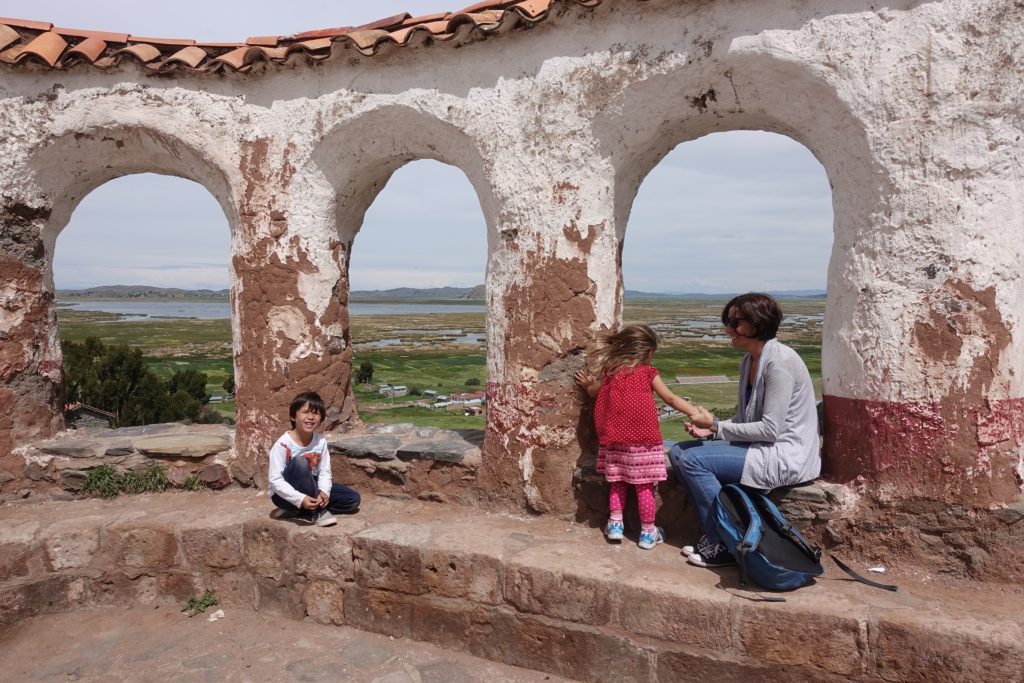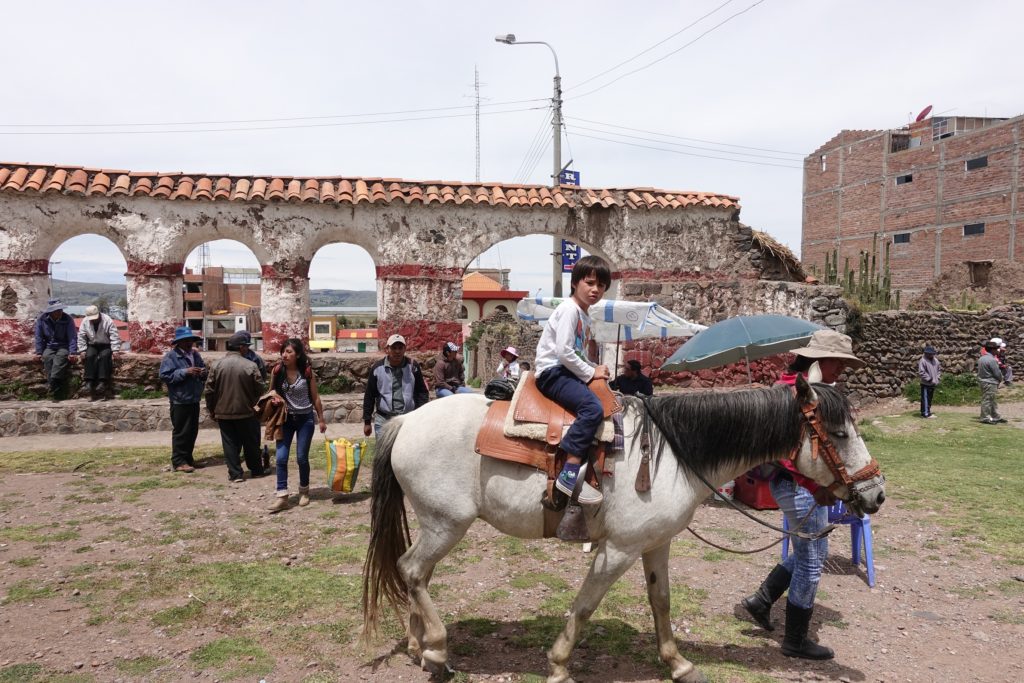 The Uros islands
Interesting to see, but not the most pleasant tour - we just went with what the hotel offered, don't think it was the best option!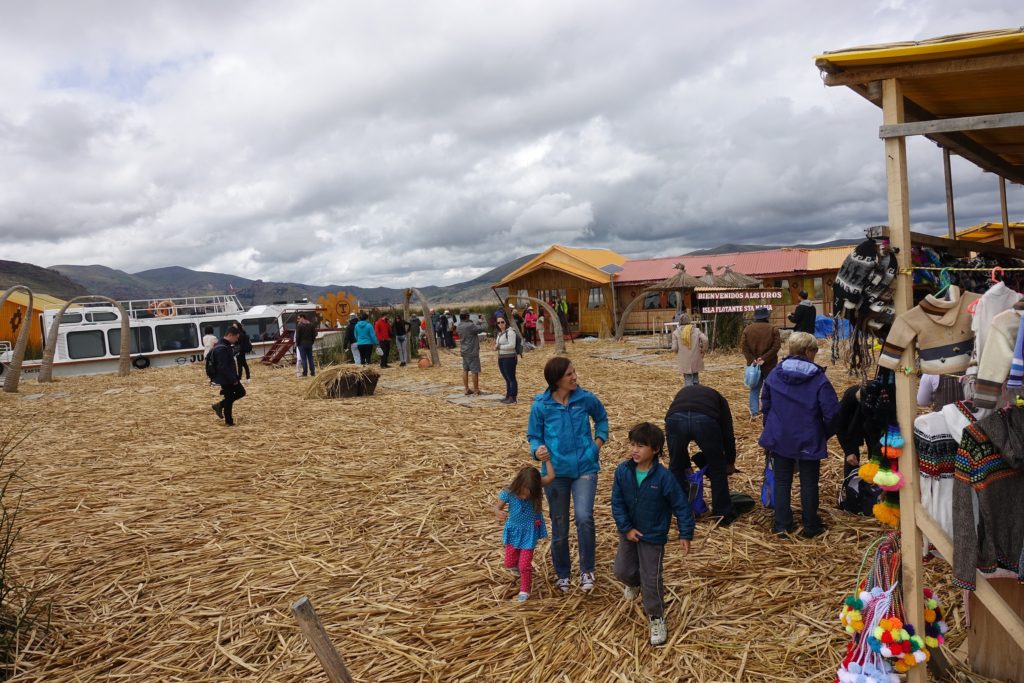 We turned up at 7am and were herded like sheep onto one of the many boats waiting to ferry tourists out. Having already paid for the tour we were told at the first island that you need to pay extra for the islanders to take you on their traditional boats (it's not optional!)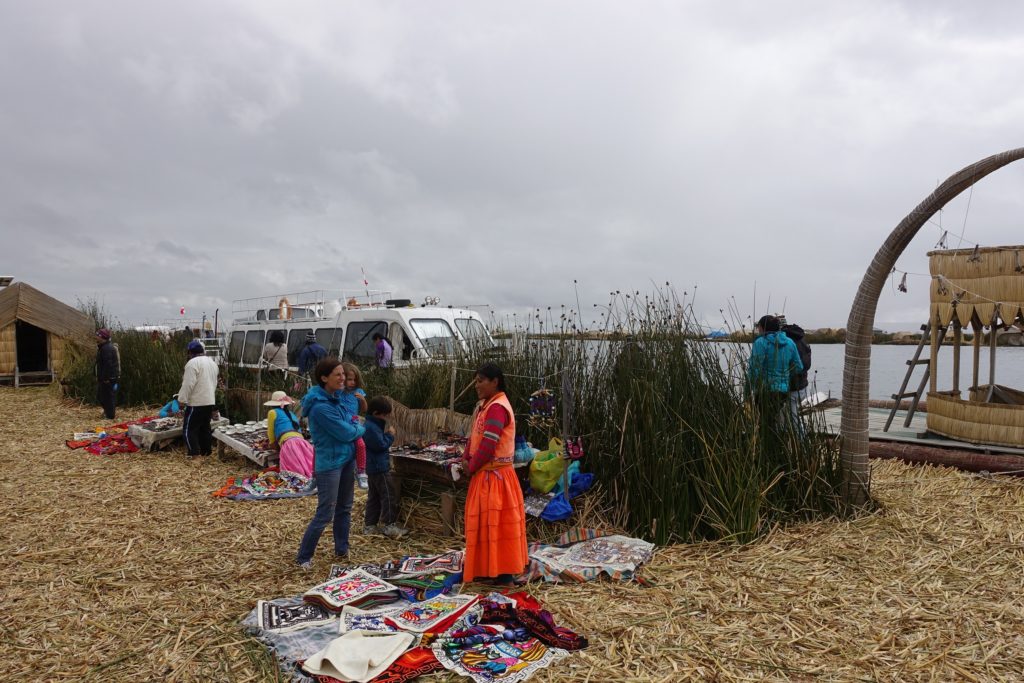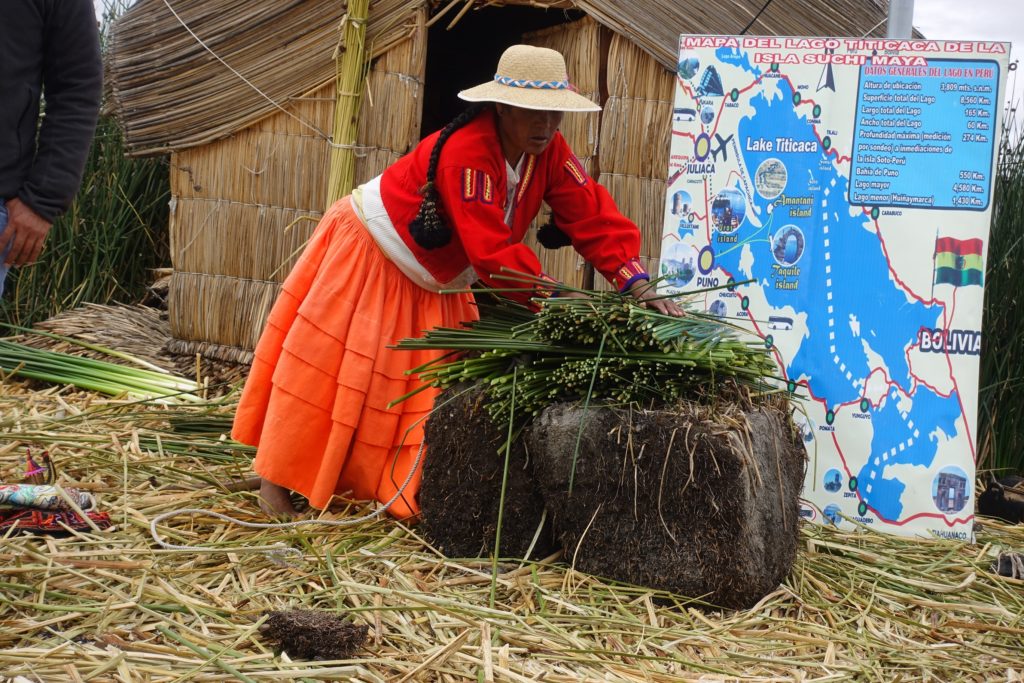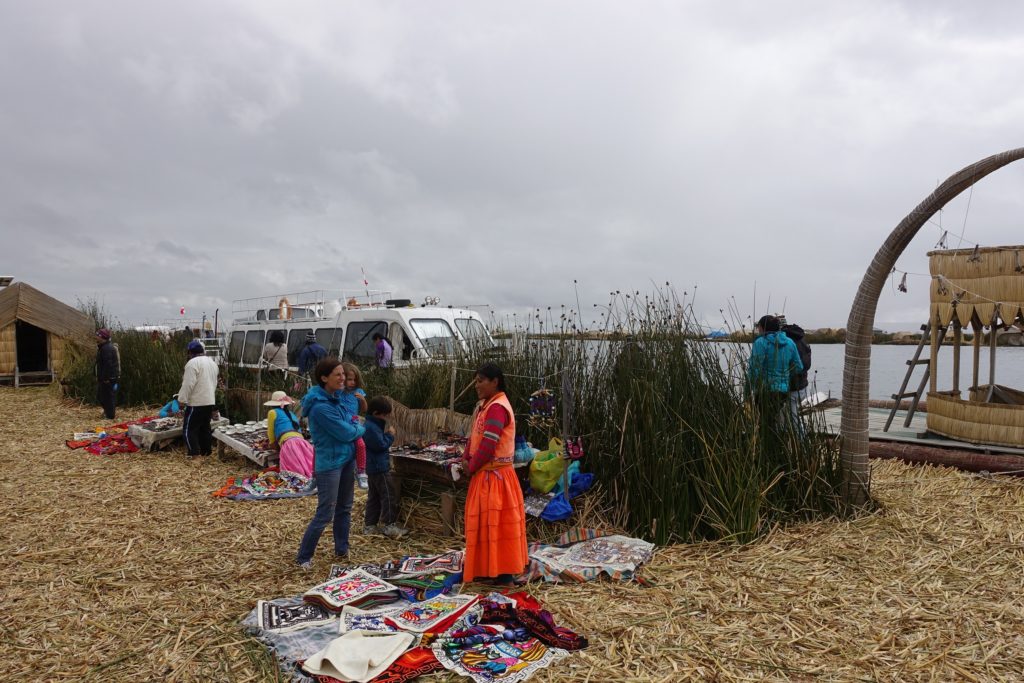 What do you do on an island with a house this small for you, your husband and your 2-year-old? It's so hard to imagine what life is like! I'm not ready to give it all up just yet, but it does make you think about all the stuff we have and what we could actually live without.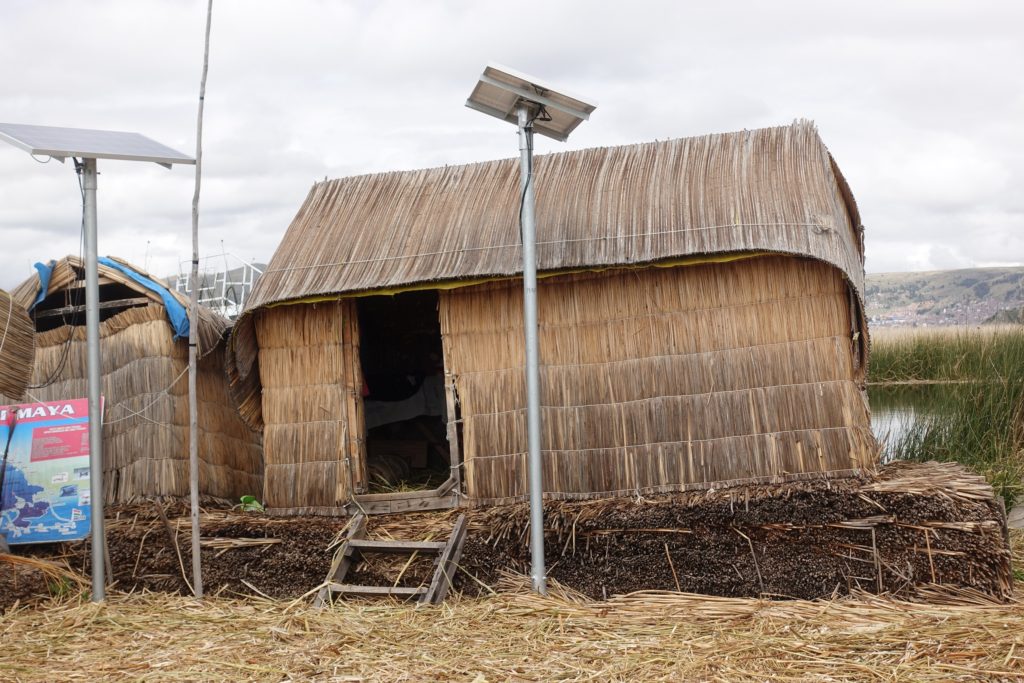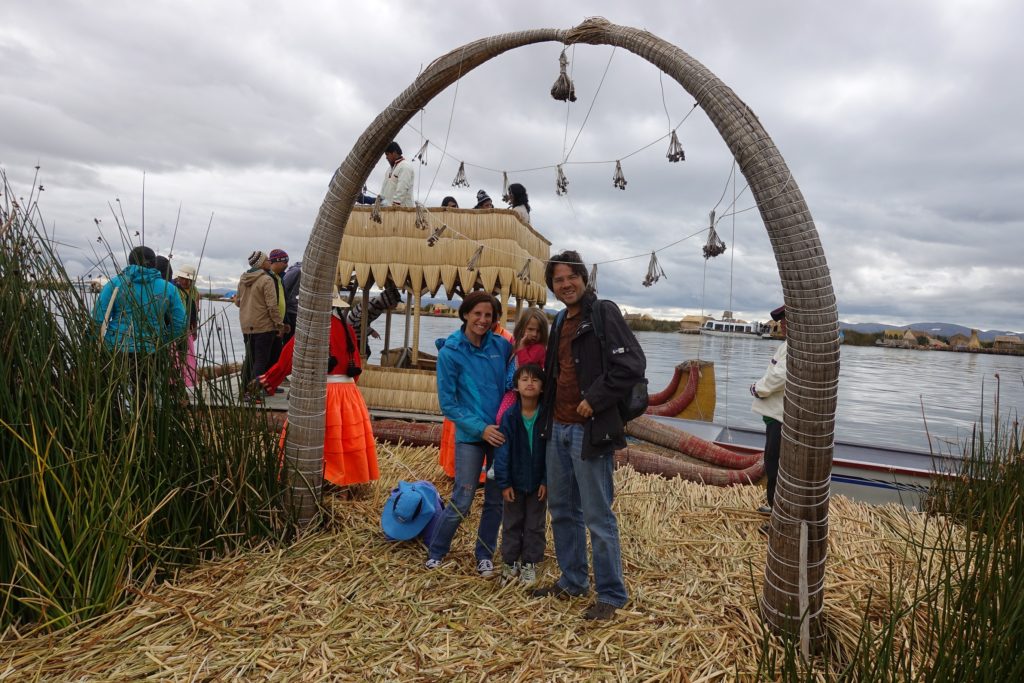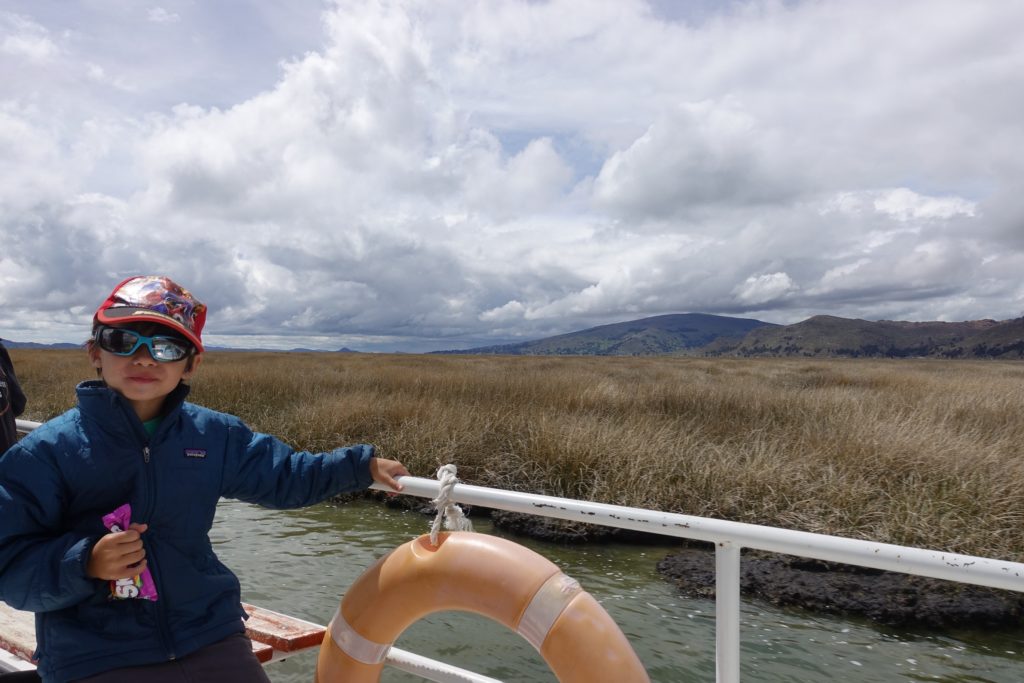 When we got back there was an interesting talk about how they make the islands, then each group got handed over to an islander to go and see their house. The men make things with the totora reeds and the women make tapestries. It's hard to believe it's not all a set-up when the islands are so close to the mainland, but apparently storms in 1986 destroyed a lot of them and they rebuilt closer in. Also I read that they were originally built as a defense, so it made a bit more sense. I also quizzed the lady we bought from who seemed quite genuine – she said she came from a different island (there are around 40-90 – no-one seems quite sure!) and came to this one with her husband. She said they go into Puno on Saturday and bring back everything they need. She said outright that they make all their money from tourists and you don't really mind buying stuff since they're giving up their time for you, although there's unfortunately not a lot you want to buy – we ended up with some cushion covers and toys for the kids!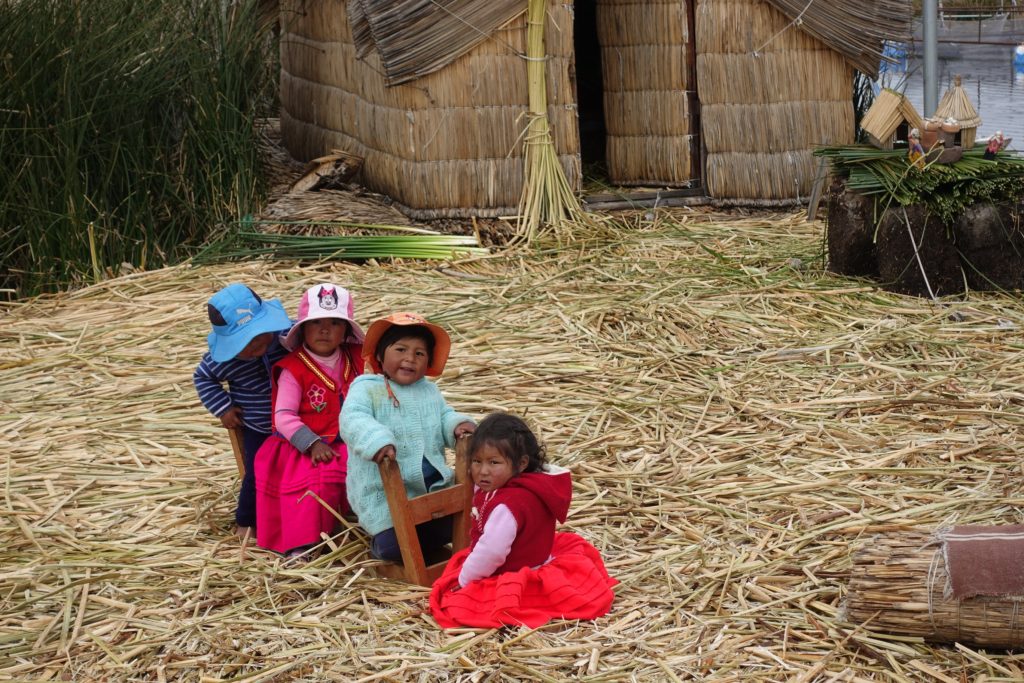 There are apparently 3 schools on the island and kids are on holiday at the moment. So strange to think of them growing up here, so differently from ours, but interesting to see kids will make trains out of furniture wherever they grow up!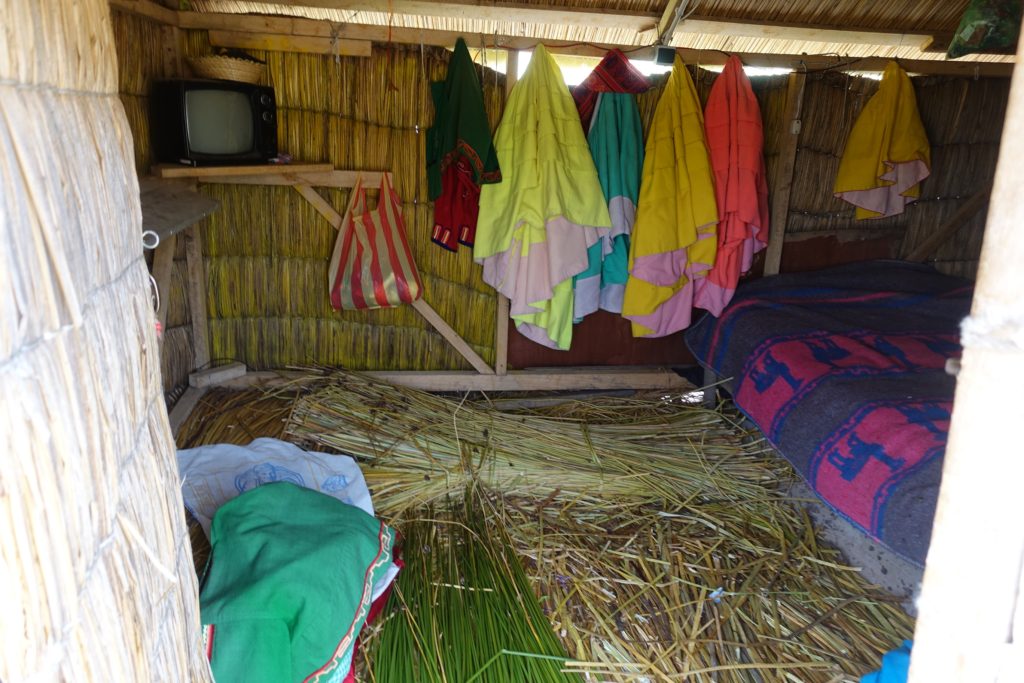 Taquile
The second stop was this beautiful island. It looked very Mediterranean and was so peaceful.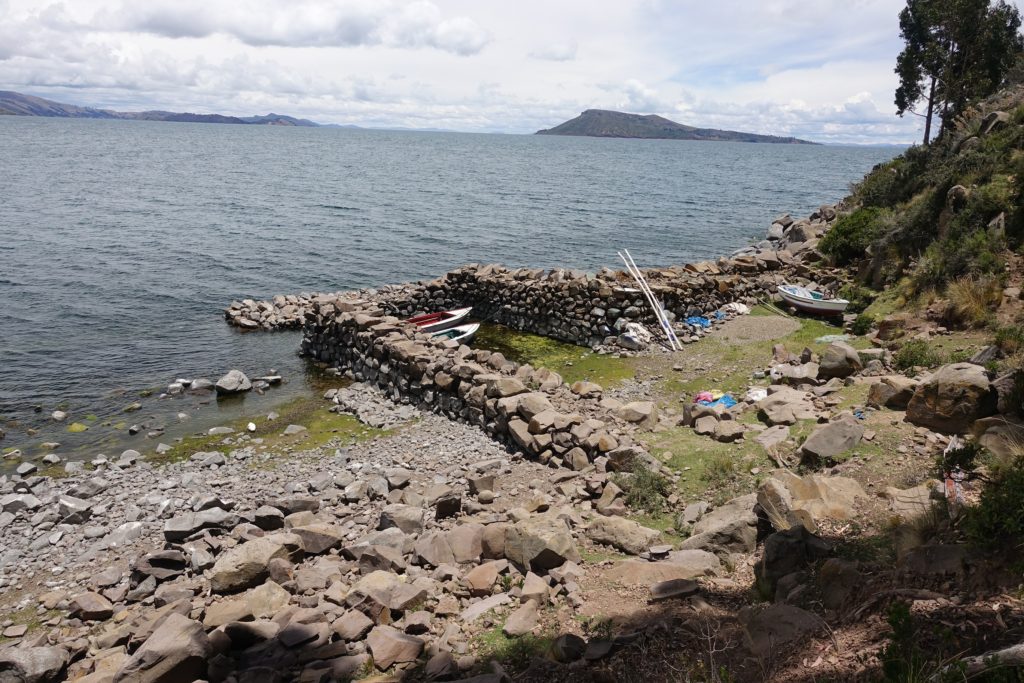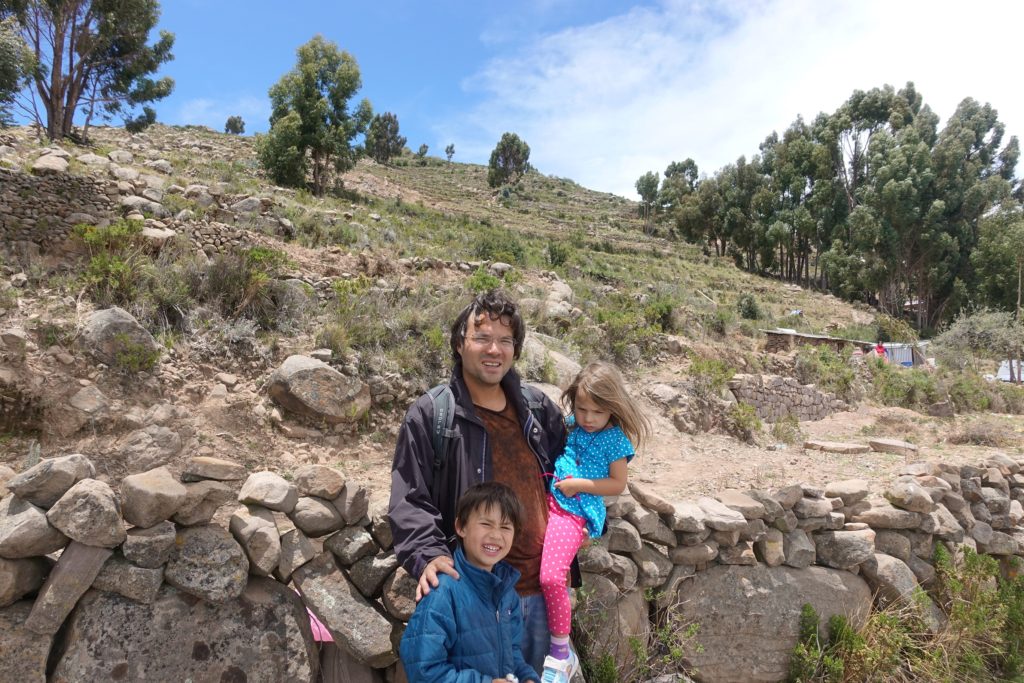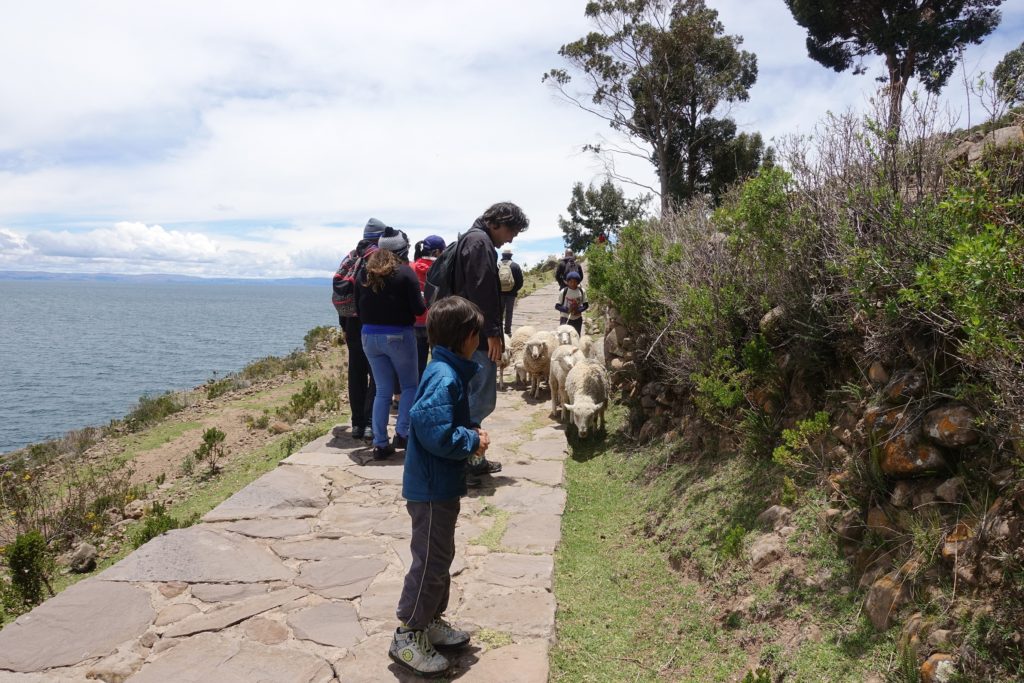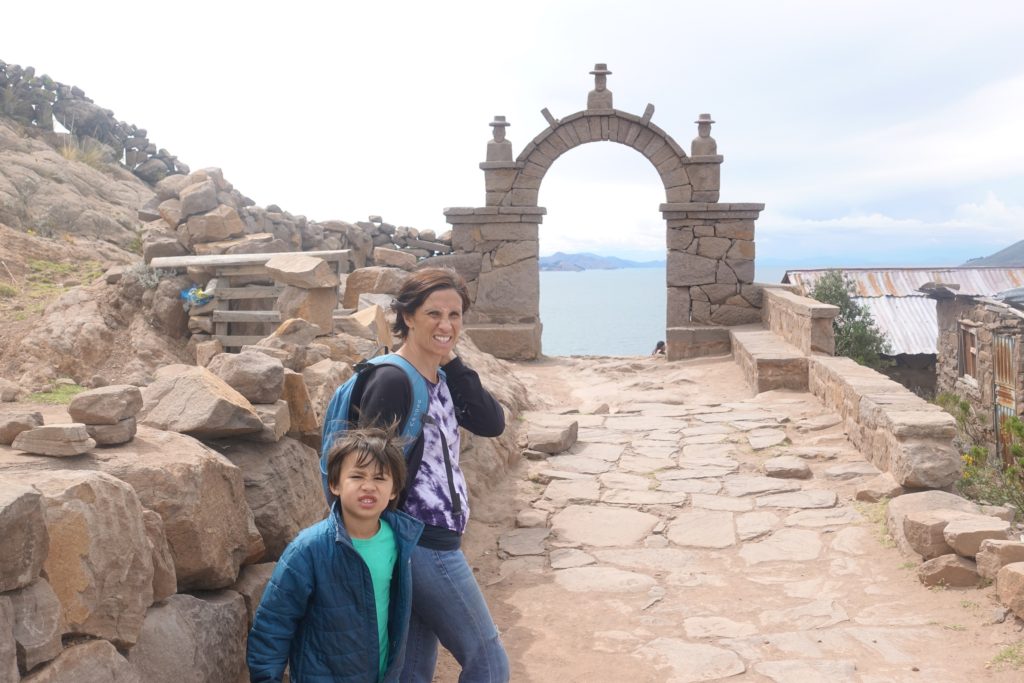 Again - just so interesting thinking about how differently children grow up and how it shapes their lives - and how they have no idea!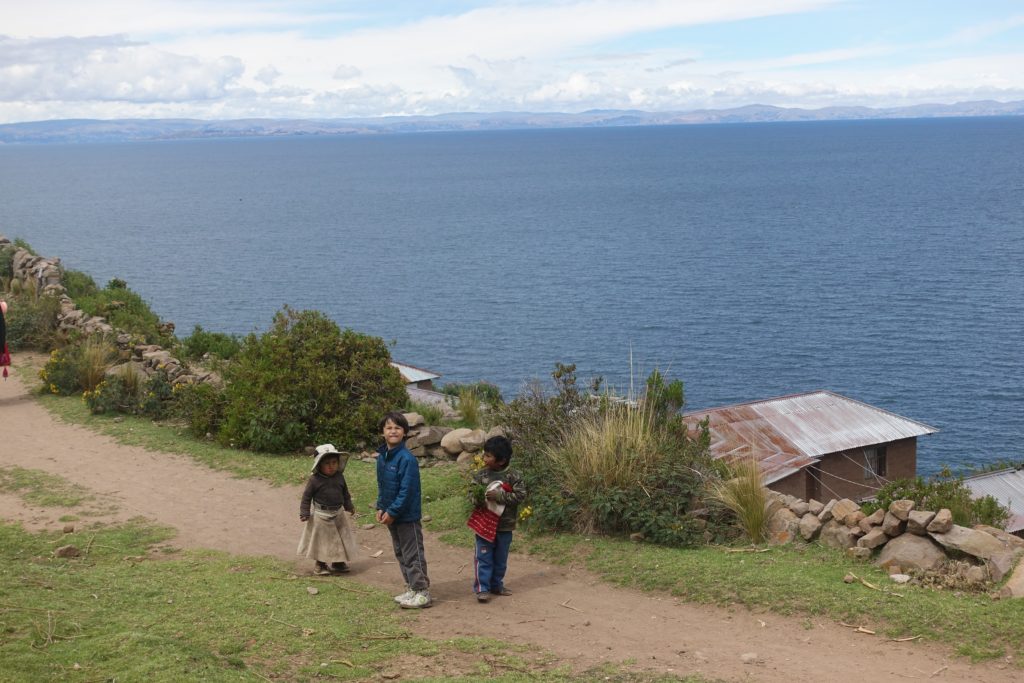 Xavi's new favourite game
Mono-play!