Lima
We stayed in the lovely residential area of San Isidro, a mix of low-rise apartment buildings and large gated houses and a large avenue with some restaurants and a supermarket.
Barranco
We visited the Bohemian district of Barranco first. It had a pleasant atmosphere with cobbled streets and pretty cafes.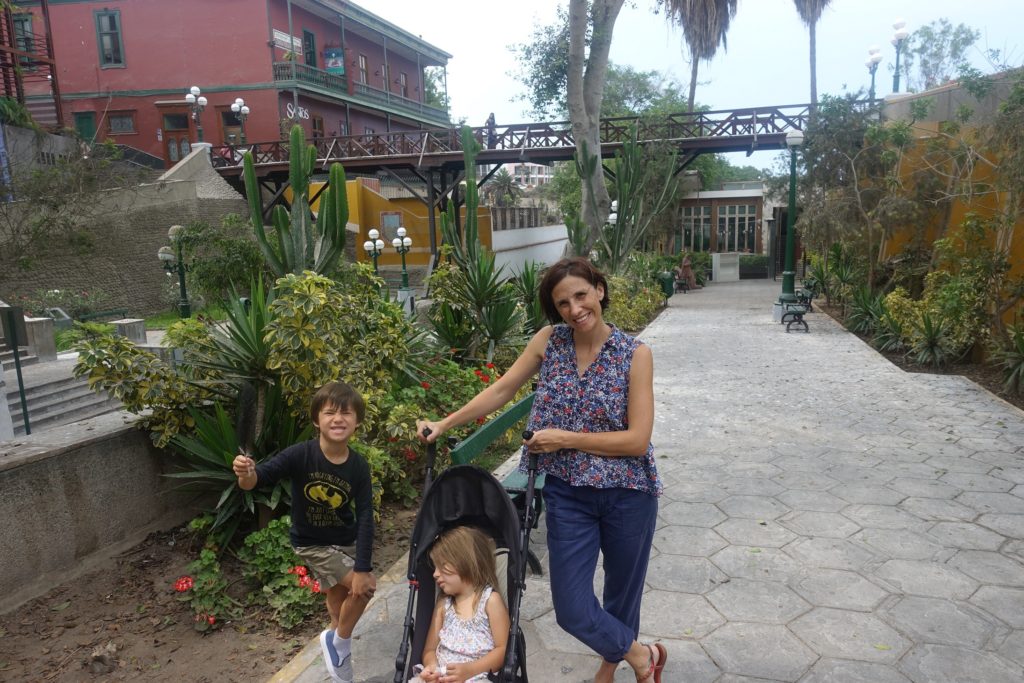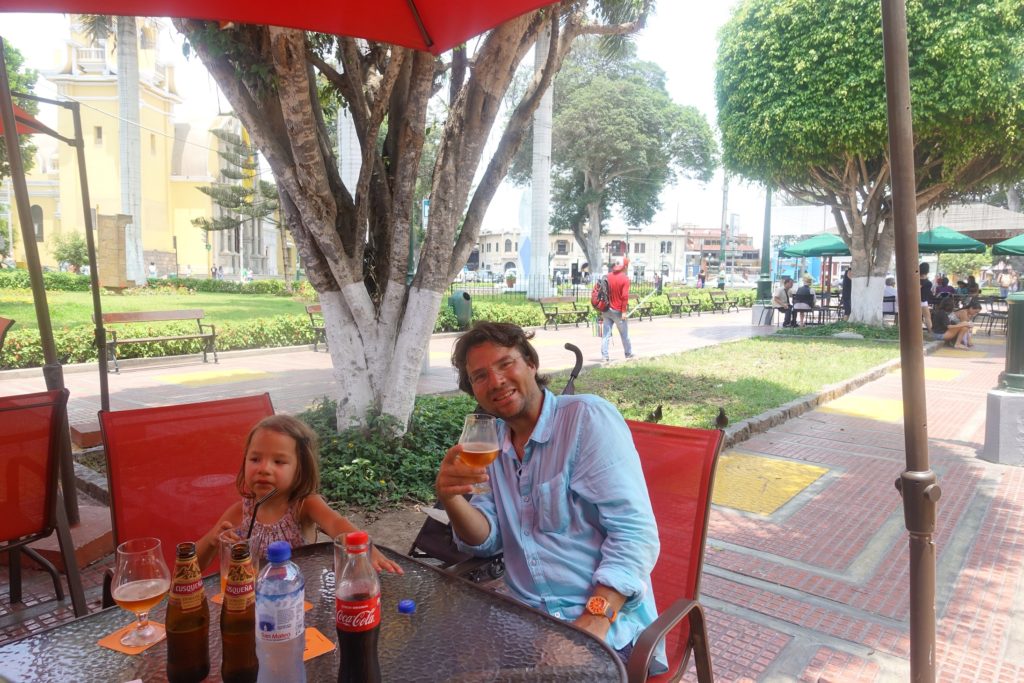 Unfortunately the walk to the beach did smell a bit of wee! It seemed to be quite a hippy hangout with people selling friendship bracelets all along the way. The beach itself was what you'd expect from a beach in a large city, but the kids had fun.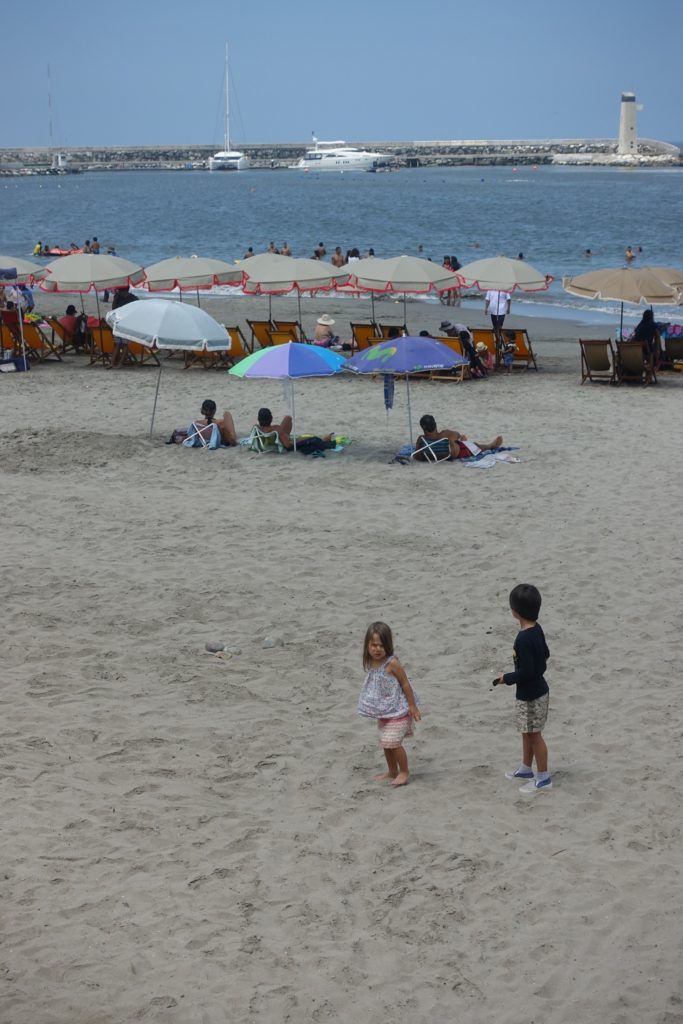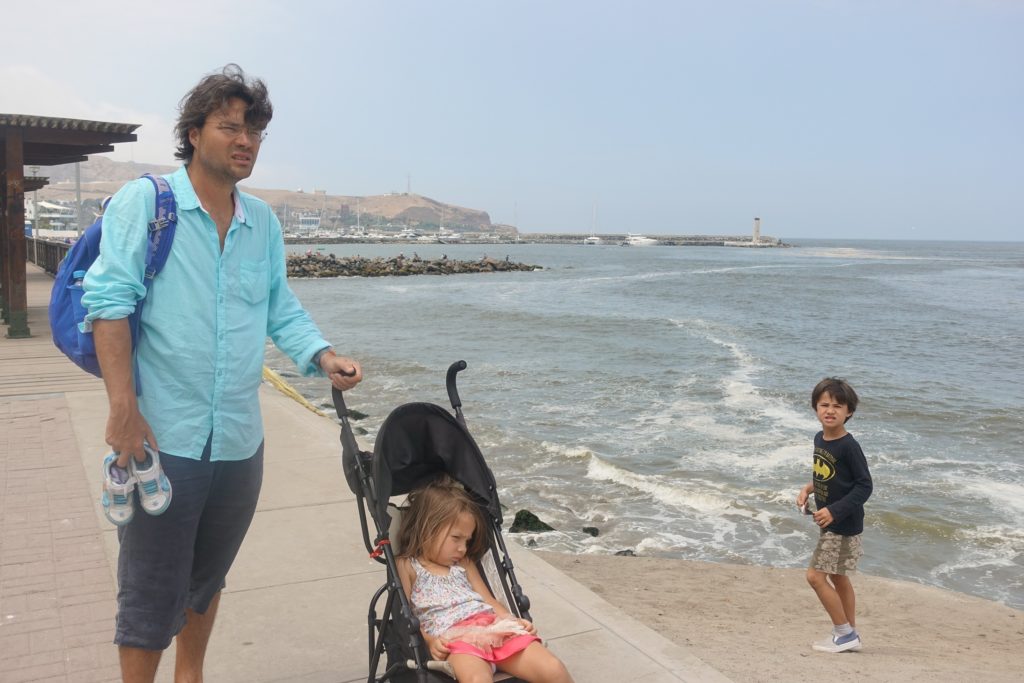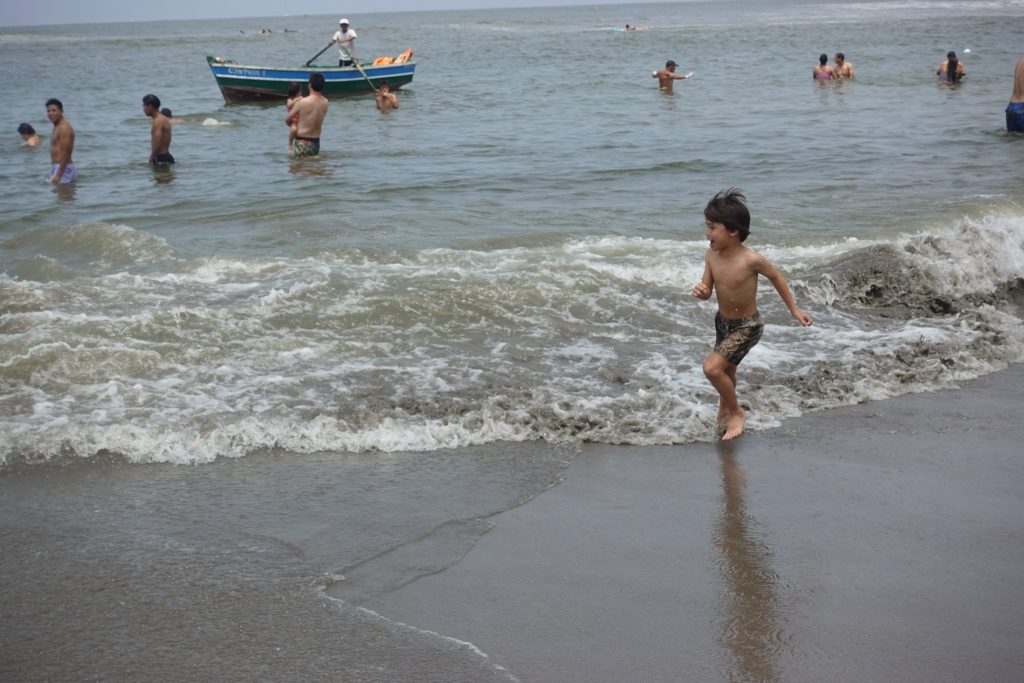 Miraflores
Miraflores Larcomar had a very good view for a mall and provided a nice stop for a delicious gelato. The playground at the top had a statue of Paddington donated by the Brits in 2015, as if they'd decided Lima had to show some acknowledgment that he came from Lima!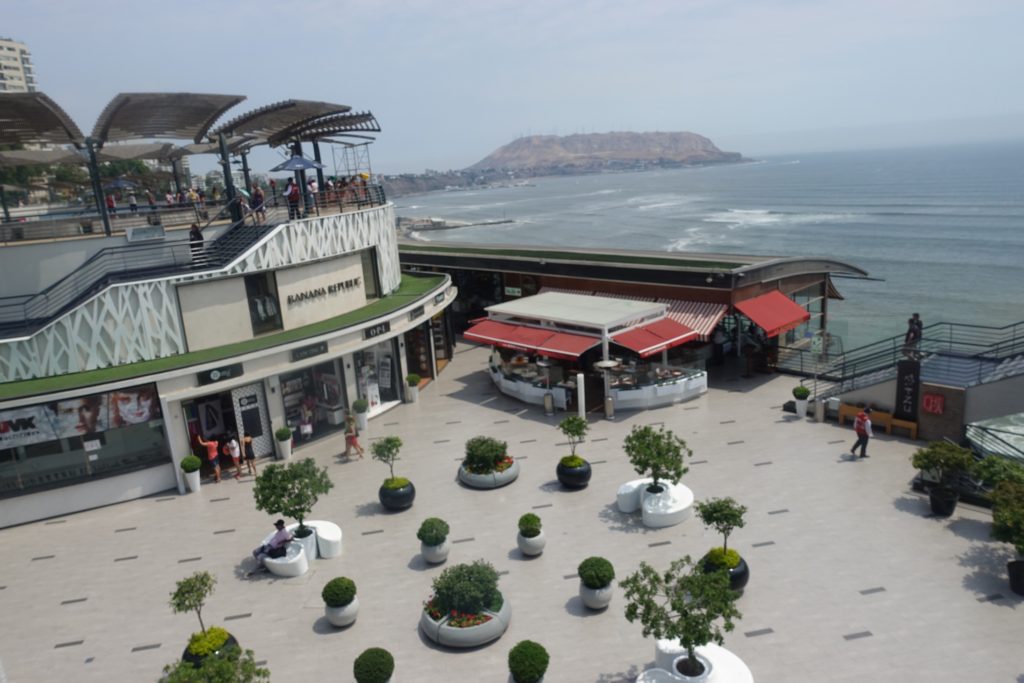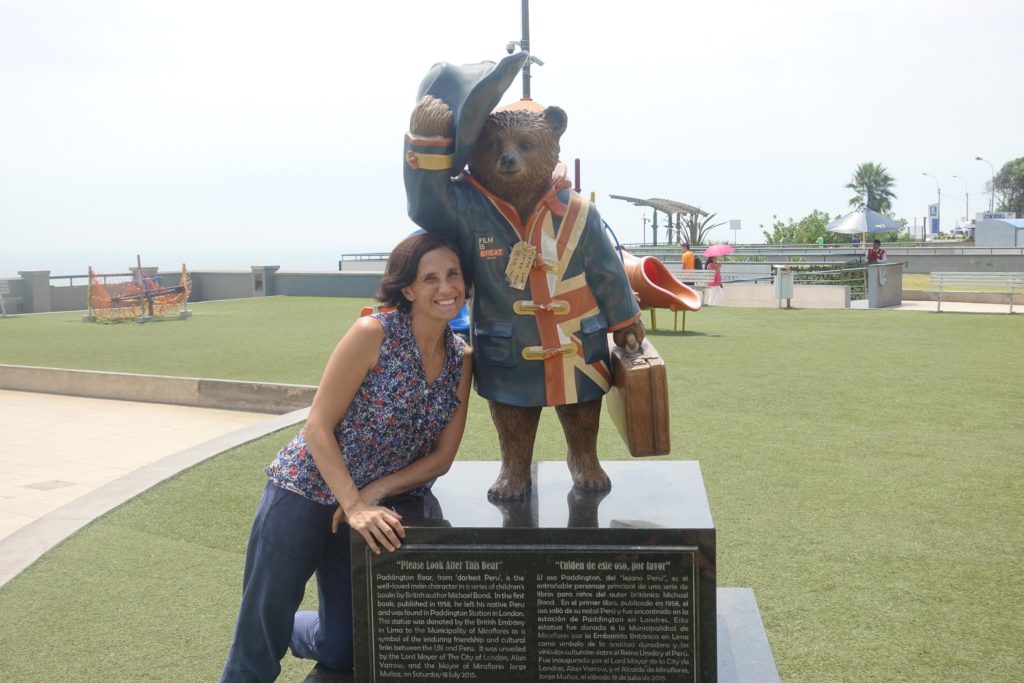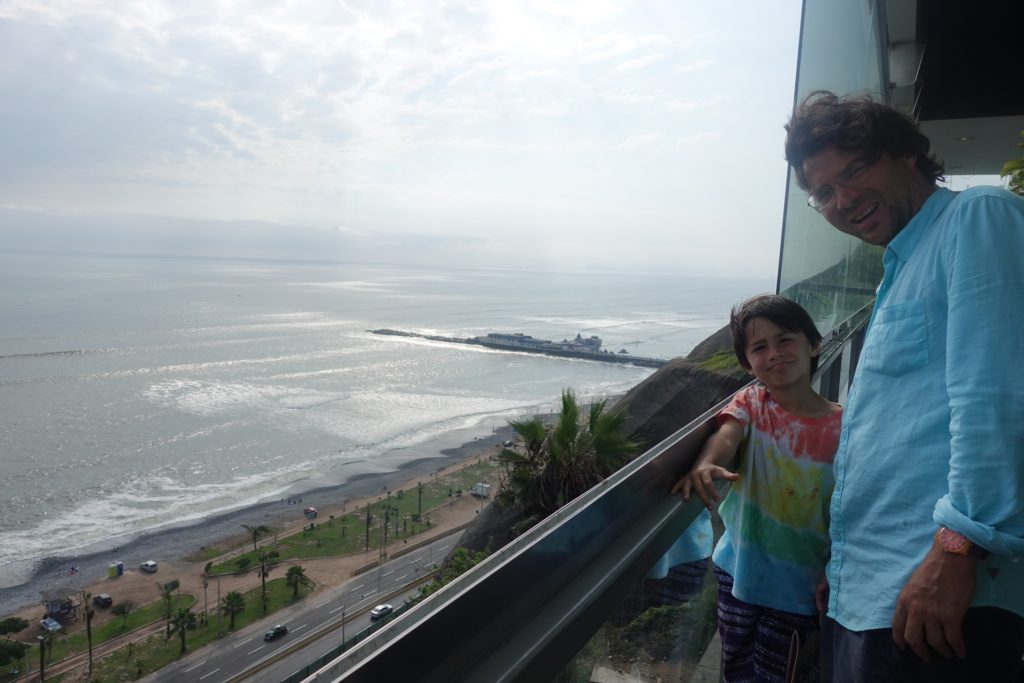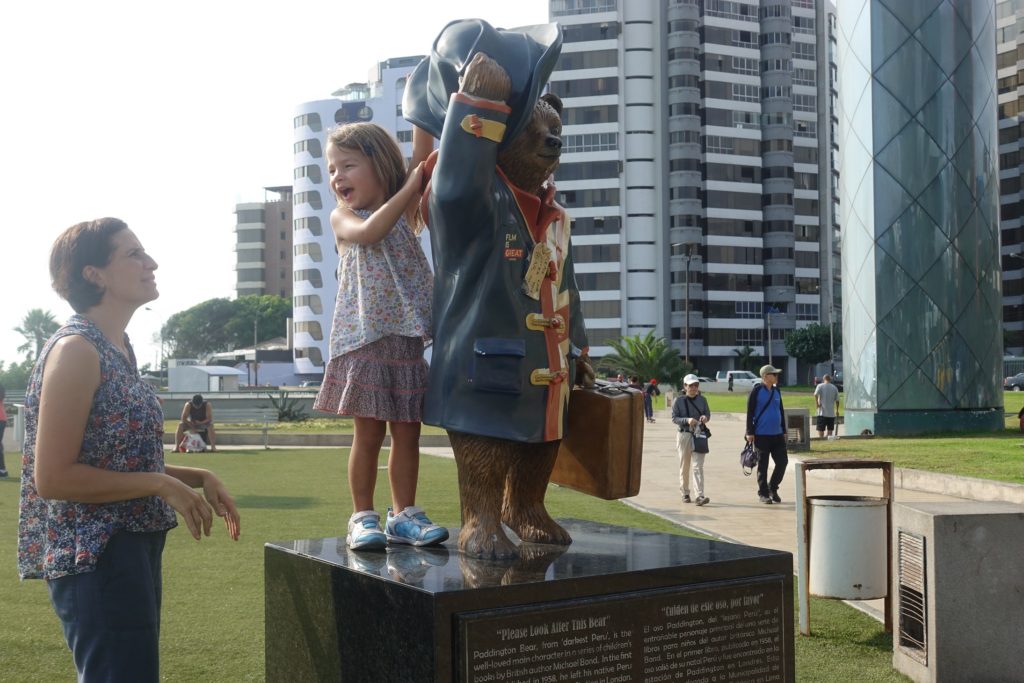 Pisco sour on a rooftop and bananas with steak!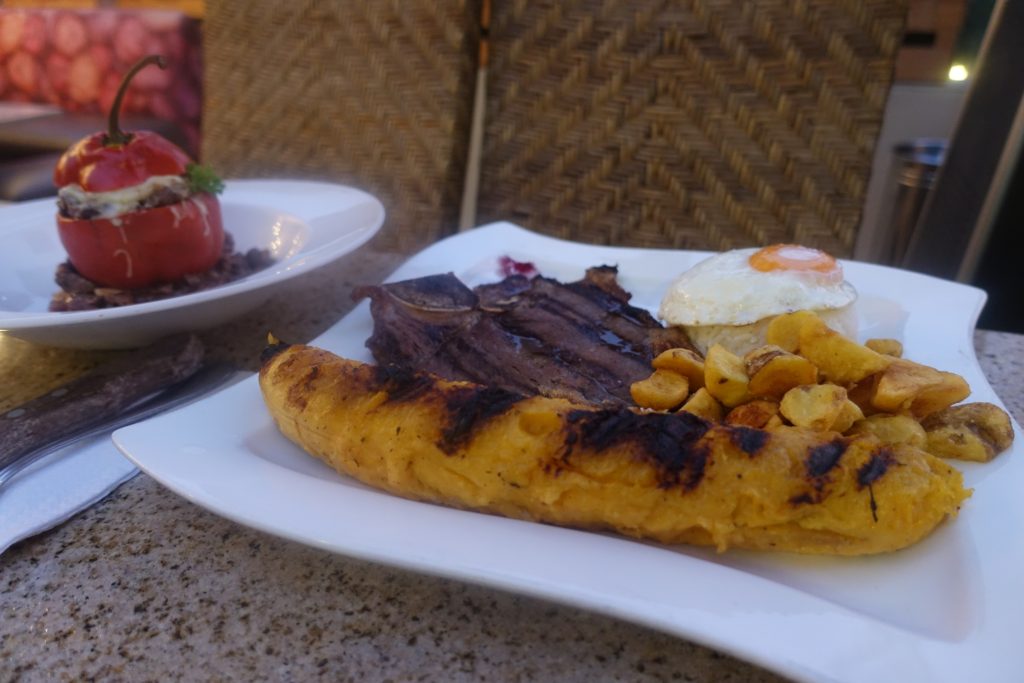 We weren't keen on the ceviche we had, which was large chewy chunks of fish without as much flavor as we're used to.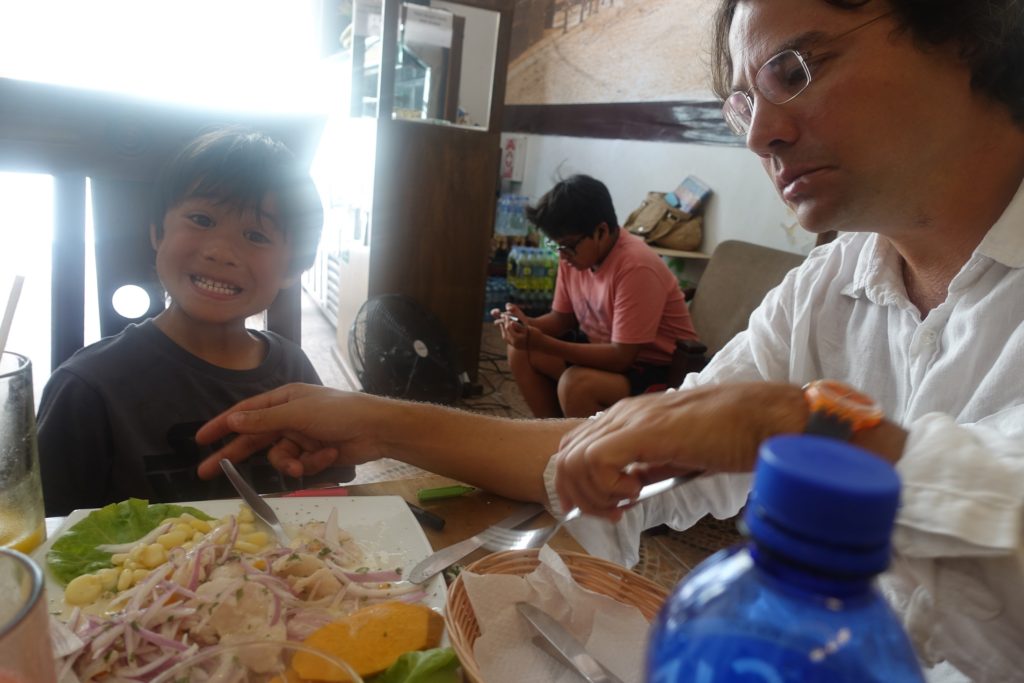 Gorgeous buildings in the centre of Lima