We both knew this was famous, but didn't actually know it was in Rio! You can take a cable car to the smaller mountain (Morro de Acucar), stop for a coffee and then take the next cable car up to Sugarloaf. Views are absolutely stunning and totally different to the Corcovado, so it's worth doing both. It's so well-organized and equipped, you could spend all day up there and eat at the gorgeous-looking 200 restaurant (without kids of course!).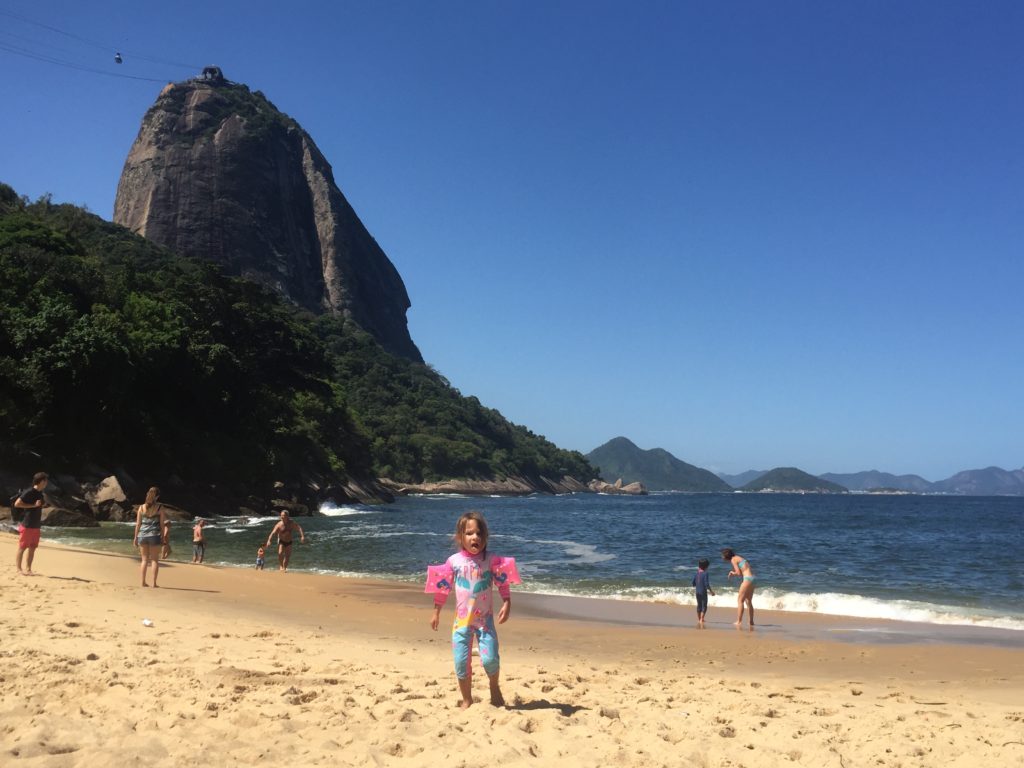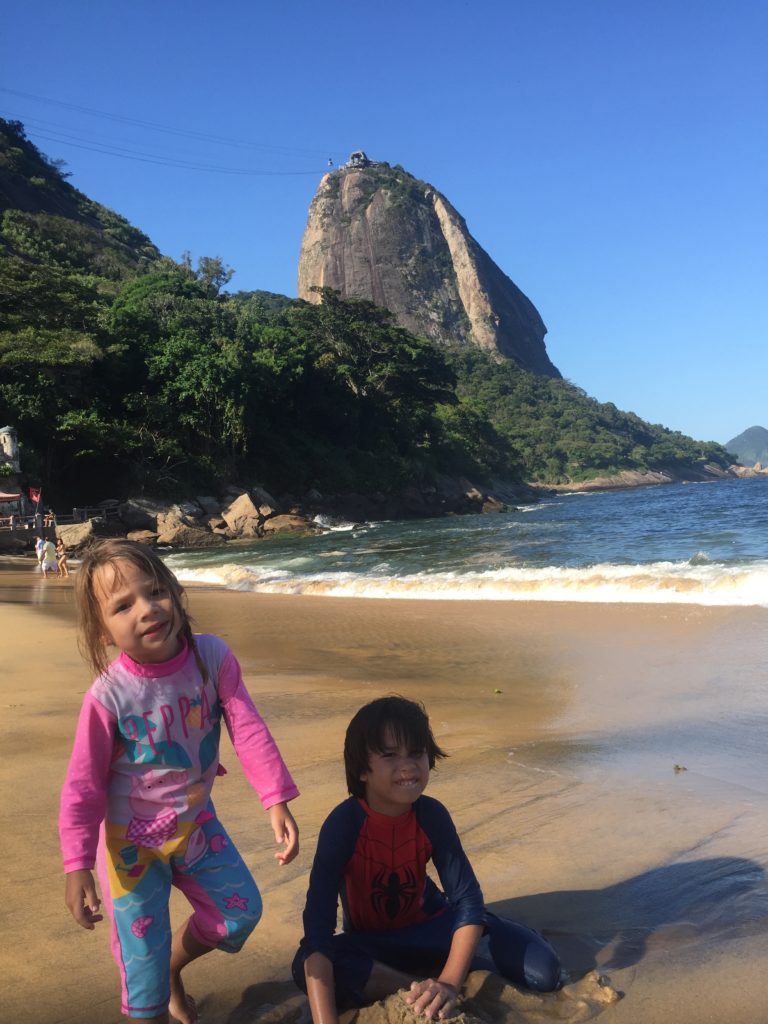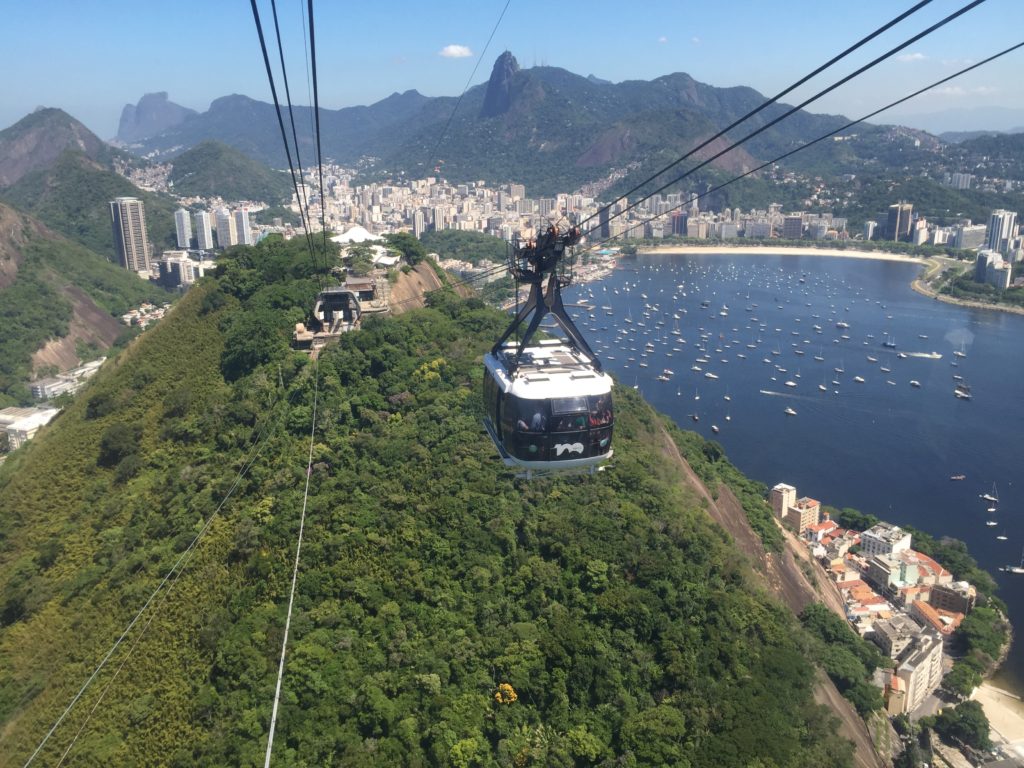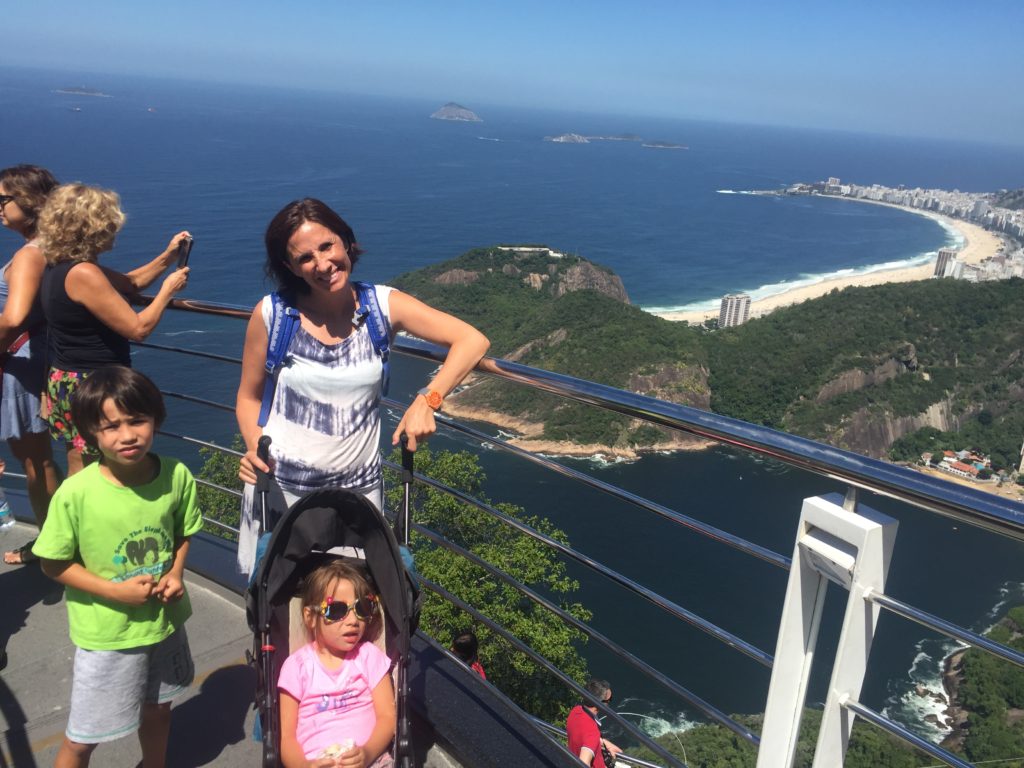 I read it was a great spot for watching planes, but was not prepared for this - they are so close and it's like they're coming straight at you! You can watch them turn and land from the same height and then from above - Dad, you would love it here!!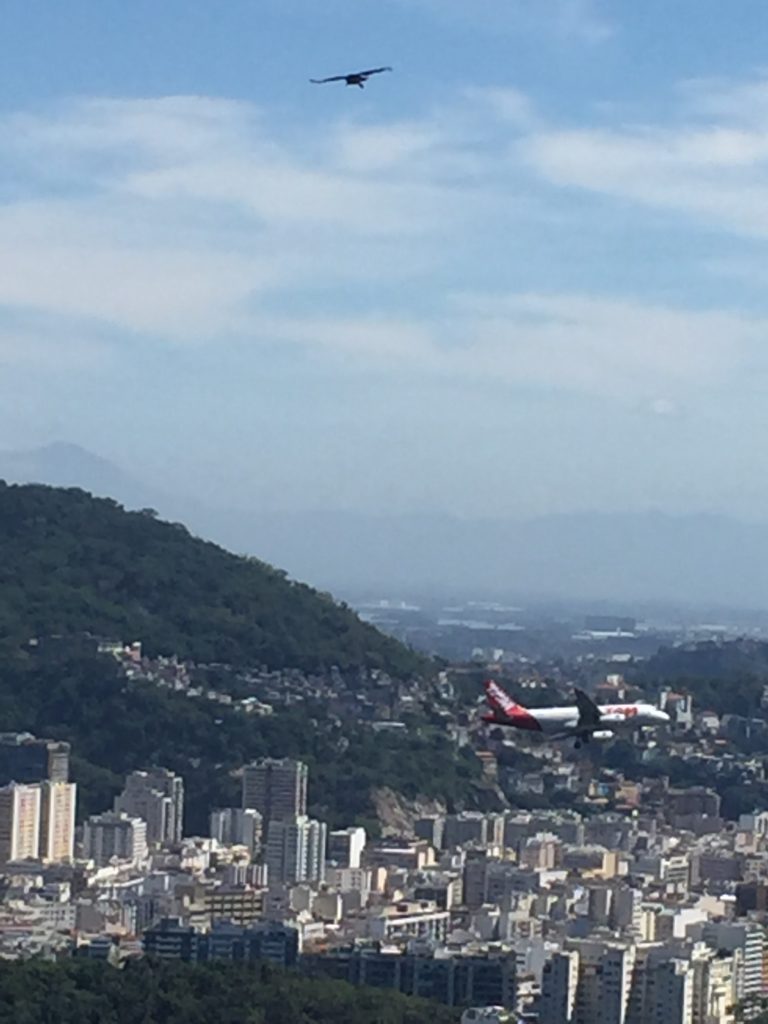 And a beautiful beach at the bottom with the perfect view - amazing!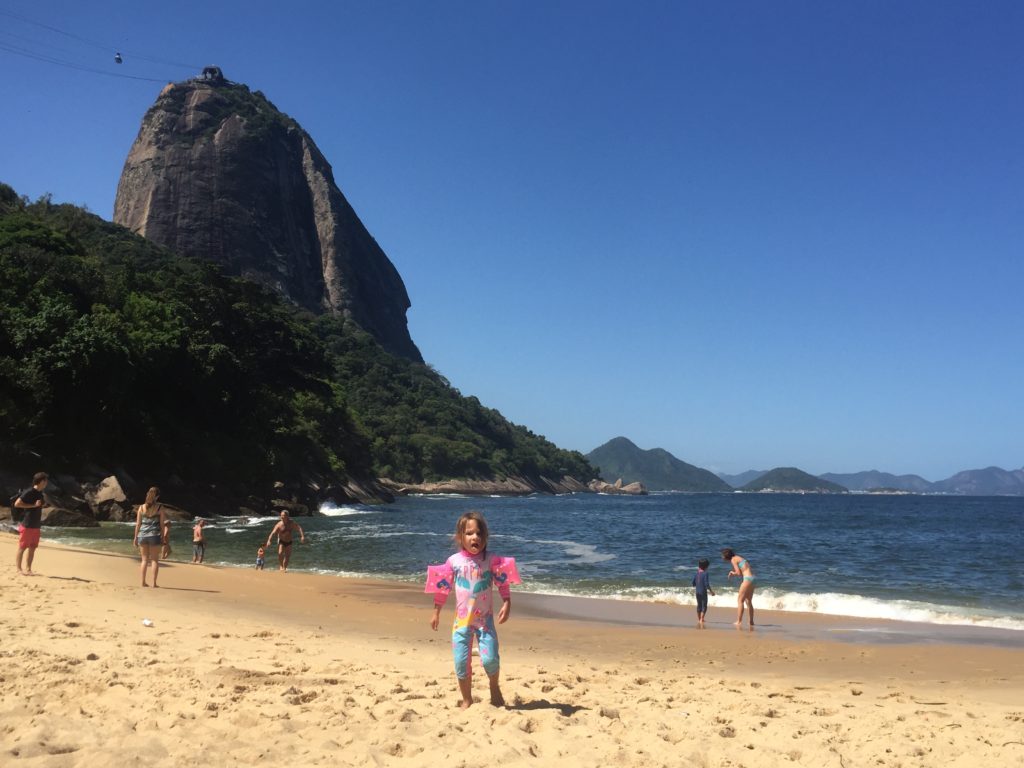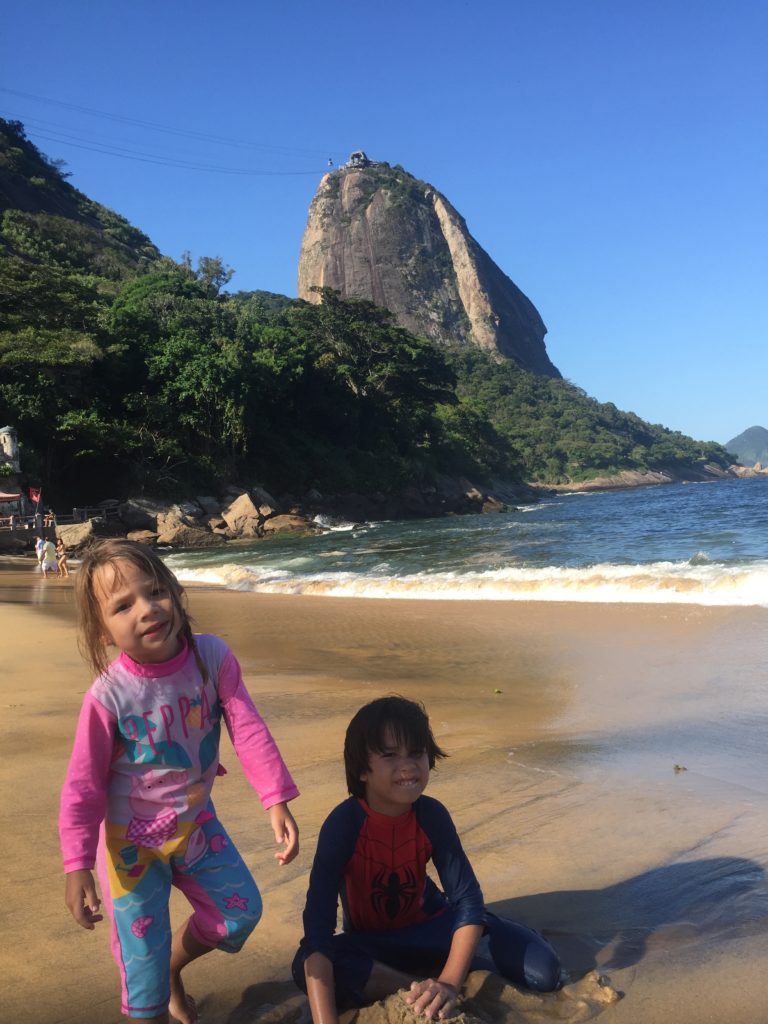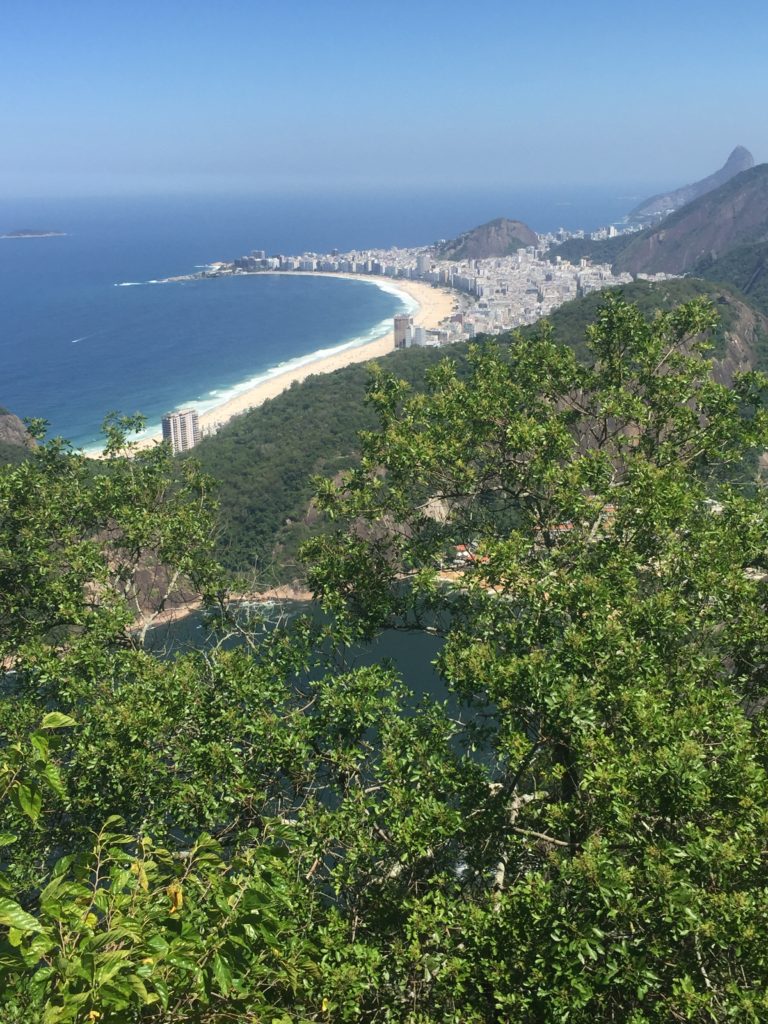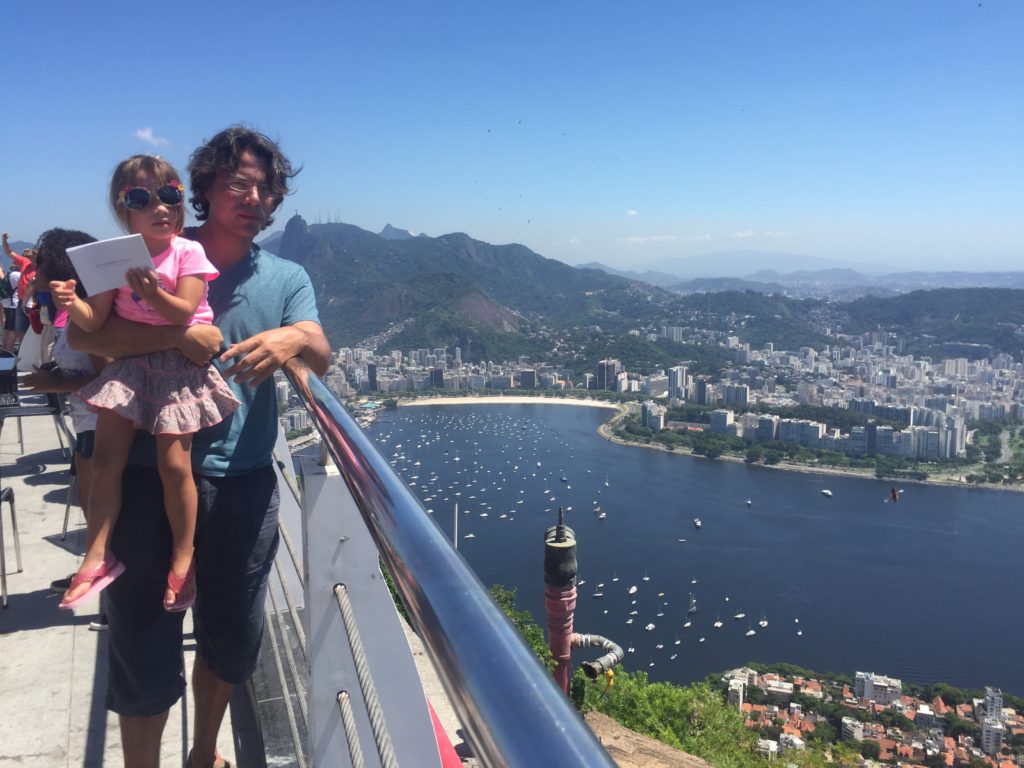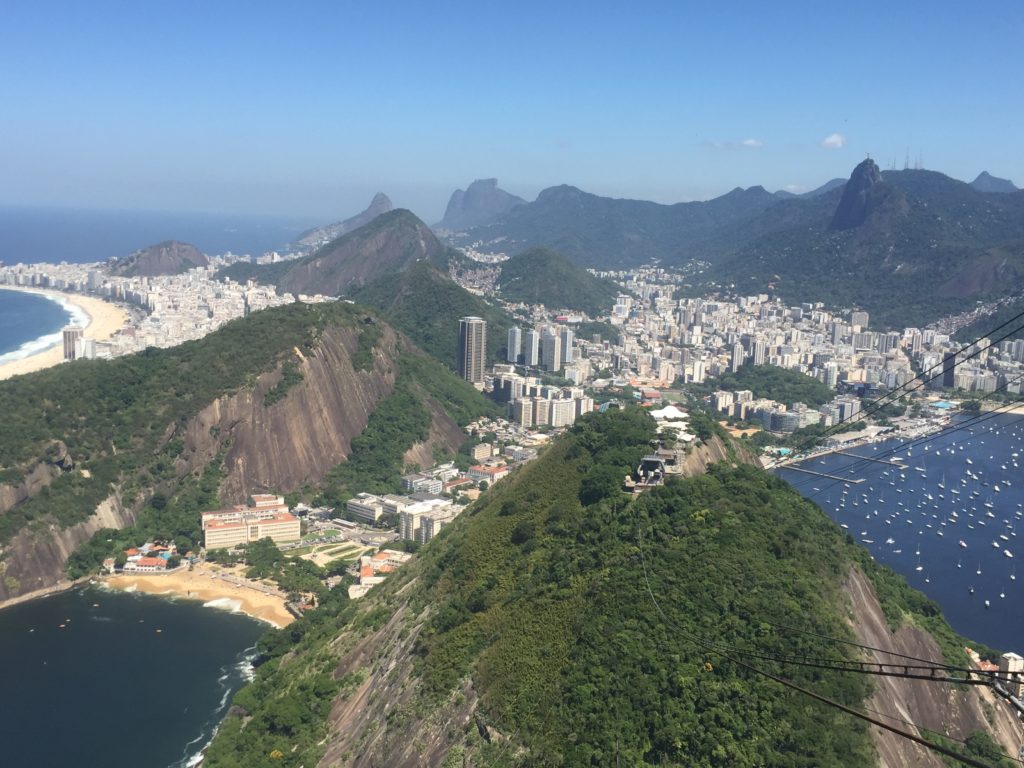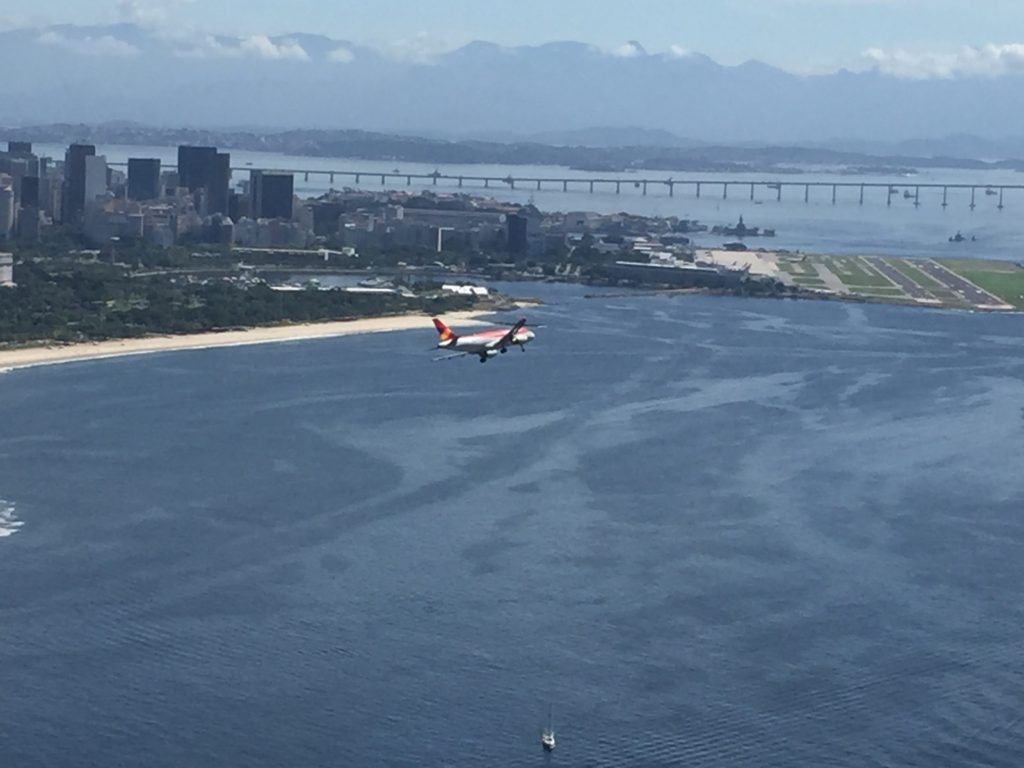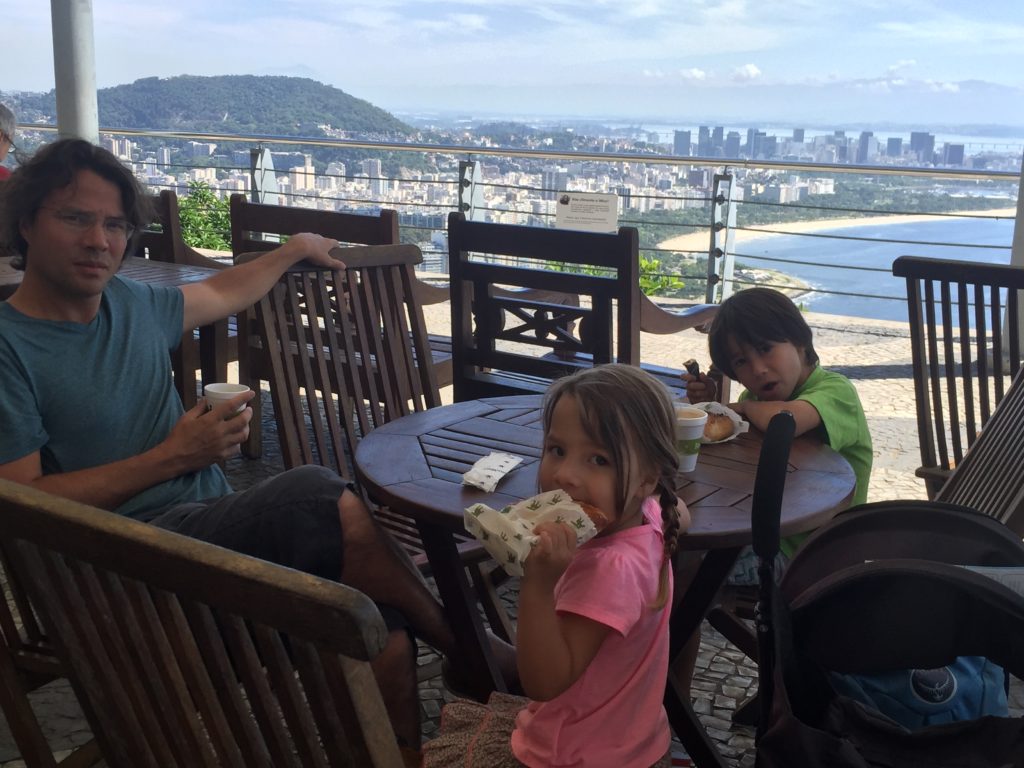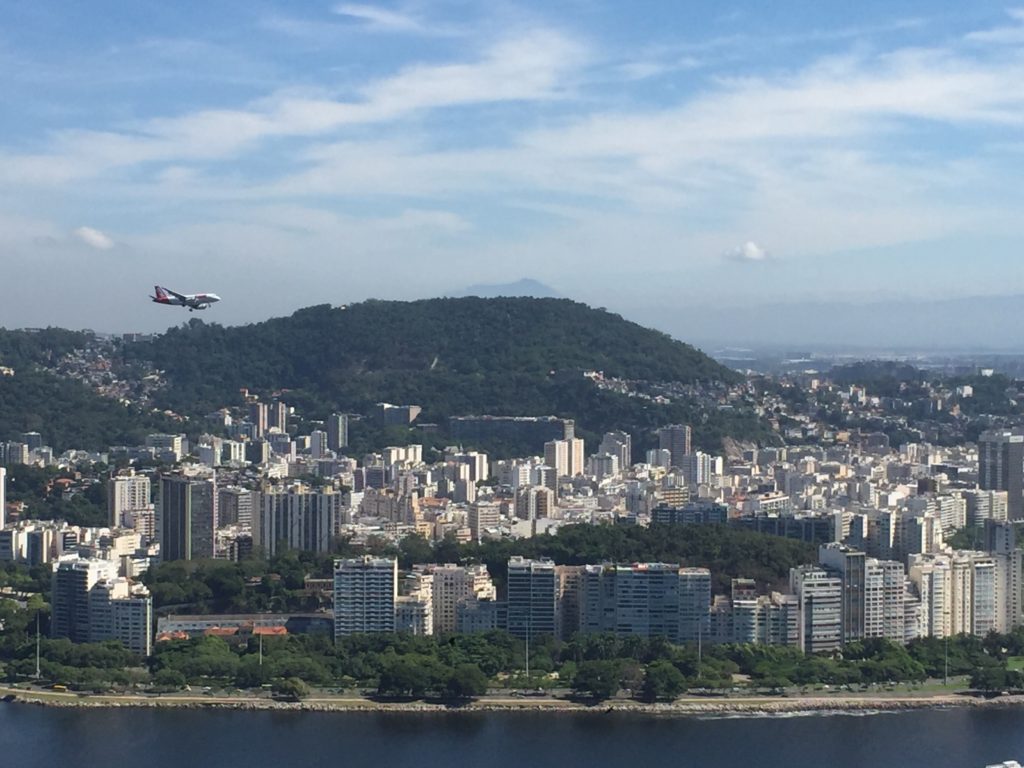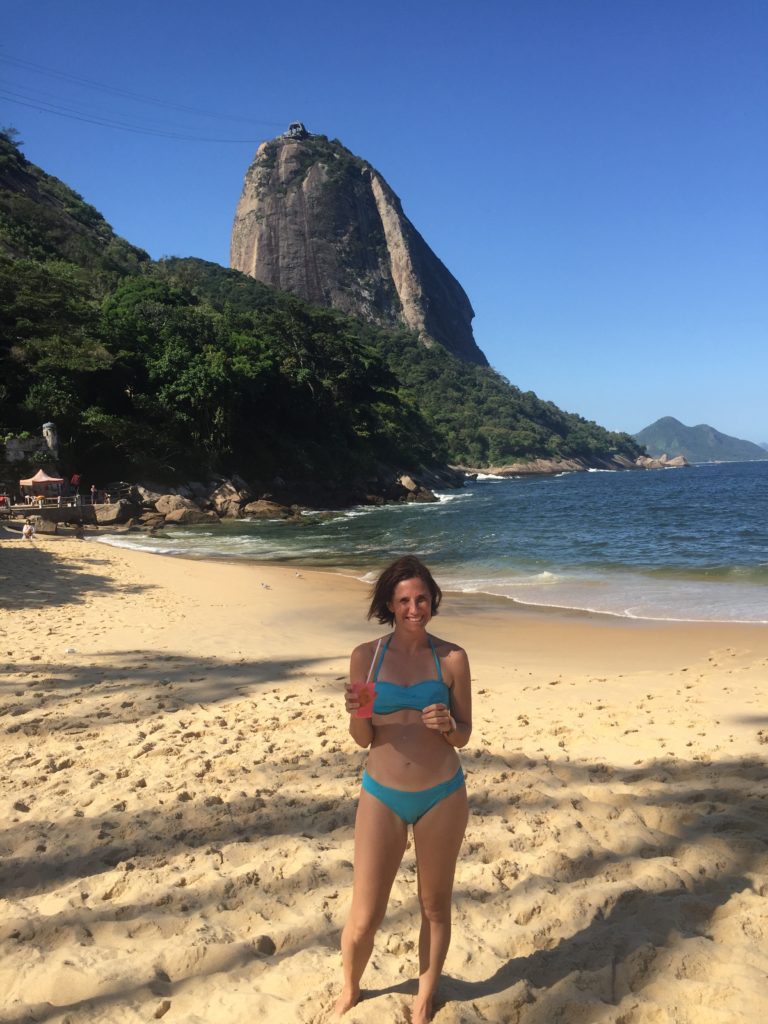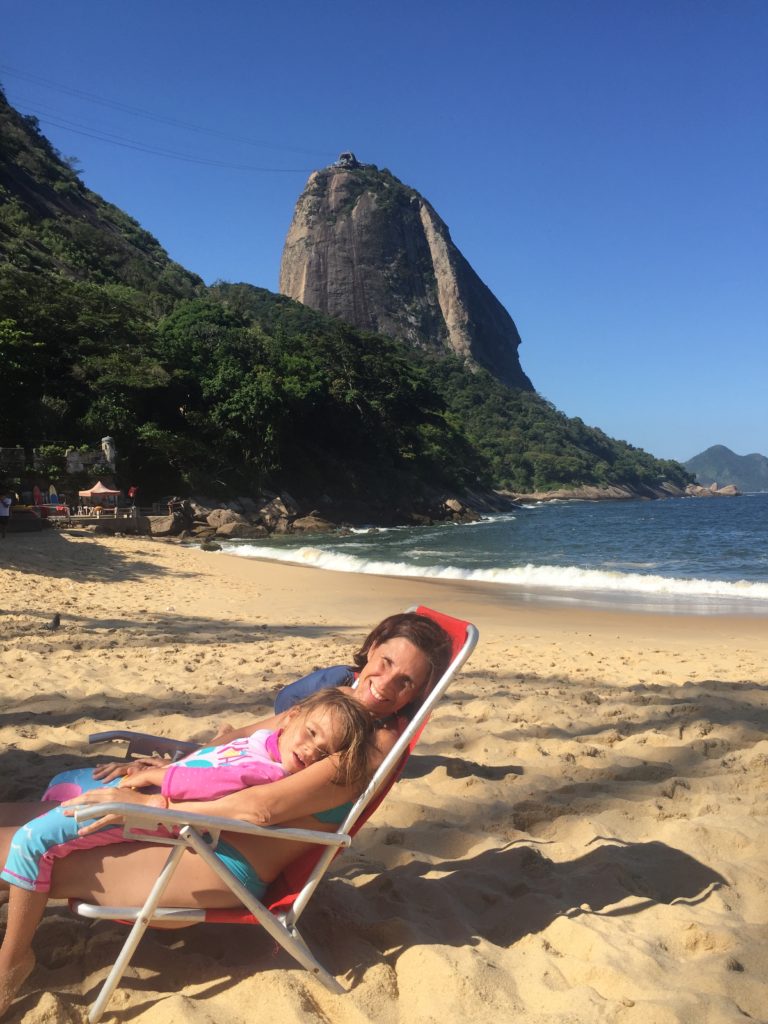 Not just cute animals we stop for now! He was a particularly smiley baby!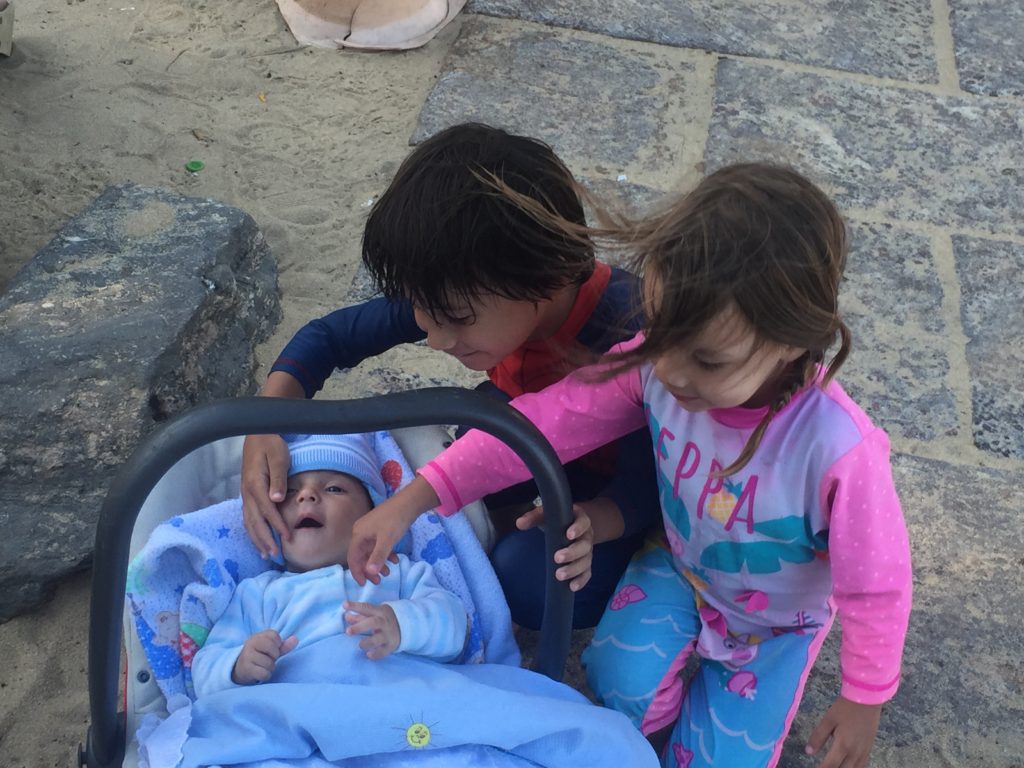 More yummy food at Garota de Ipanema (that song has been stuck in our head all the way through Rio!).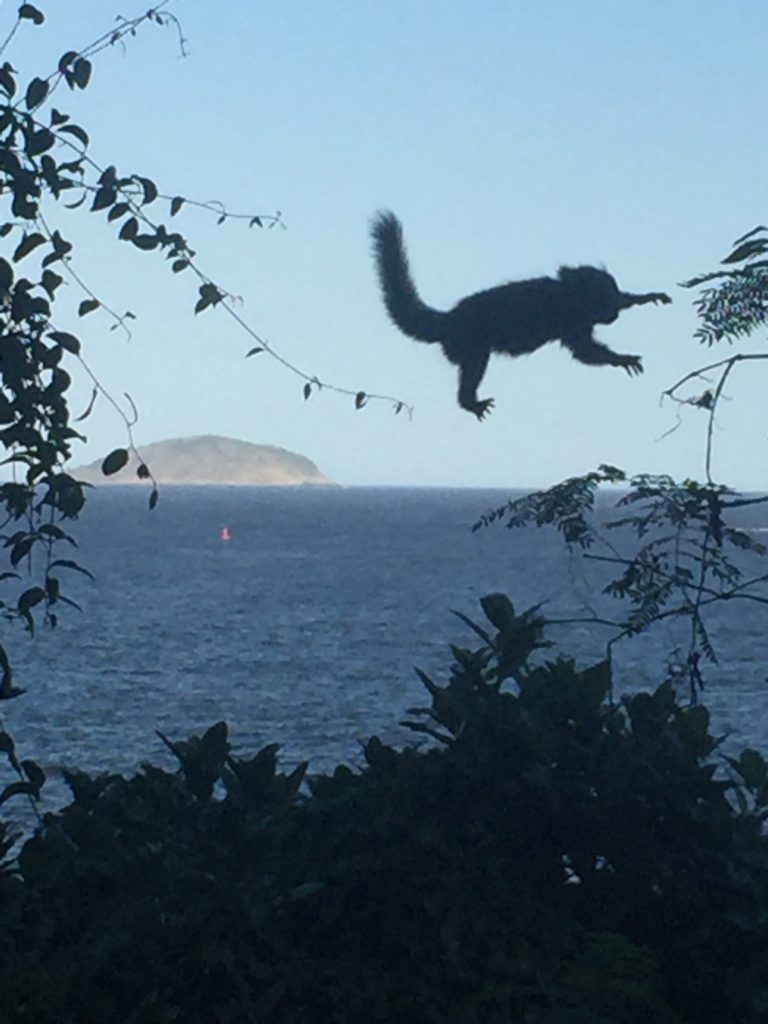 On a walk through the forest at the end of the beach we saw loads of marmosets. "Did you catch him jumping?" Robb said, laughing. Ha! Shame we didn't have our good camera with us...