Buenos Aires Polo Day
We found a flyer for this almost as soon as we arrived and Robb was straight on the phone! We got picked up in the morning and traveled with 9 others to grounds about an hour from the city. The day was brilliantly planned and our guide, Poly, was great at getting everyone together and making it really fun. You HAVE to do this if you come to Buenos Aires! (http://argentinapoloday.com.ar/polo-day)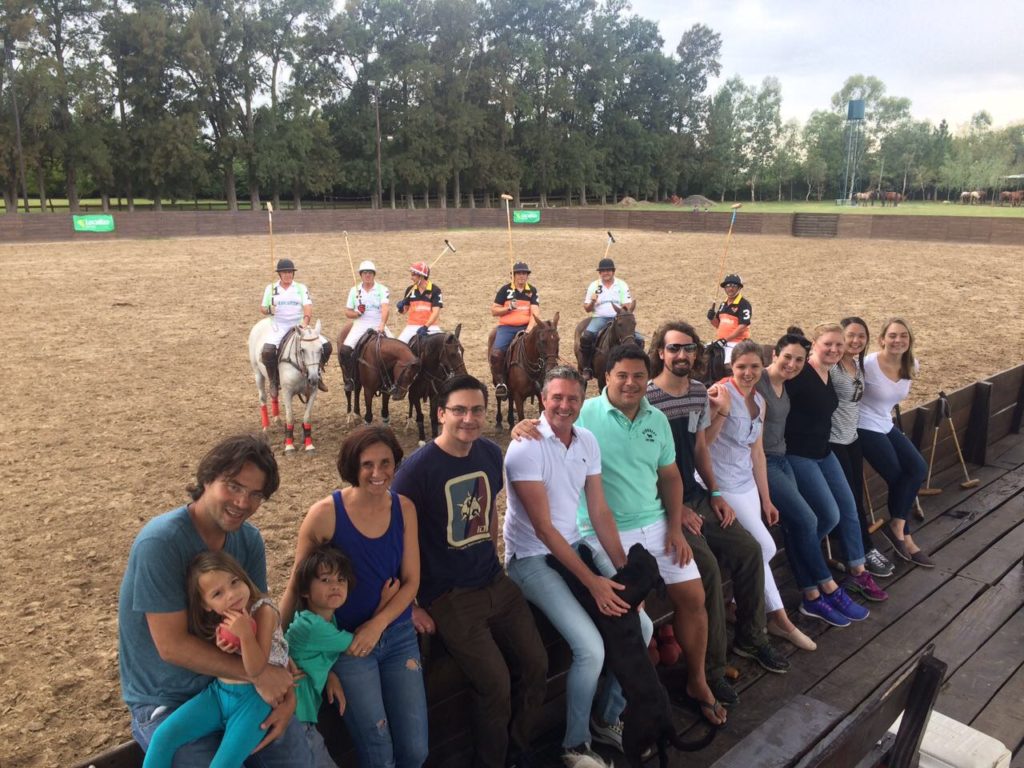 Watching a game of polo and learning the rules - there are 4-8 chukkas of 7-minutes each per game and a different horse each time, so they don't get exhausted - hence the huge expense!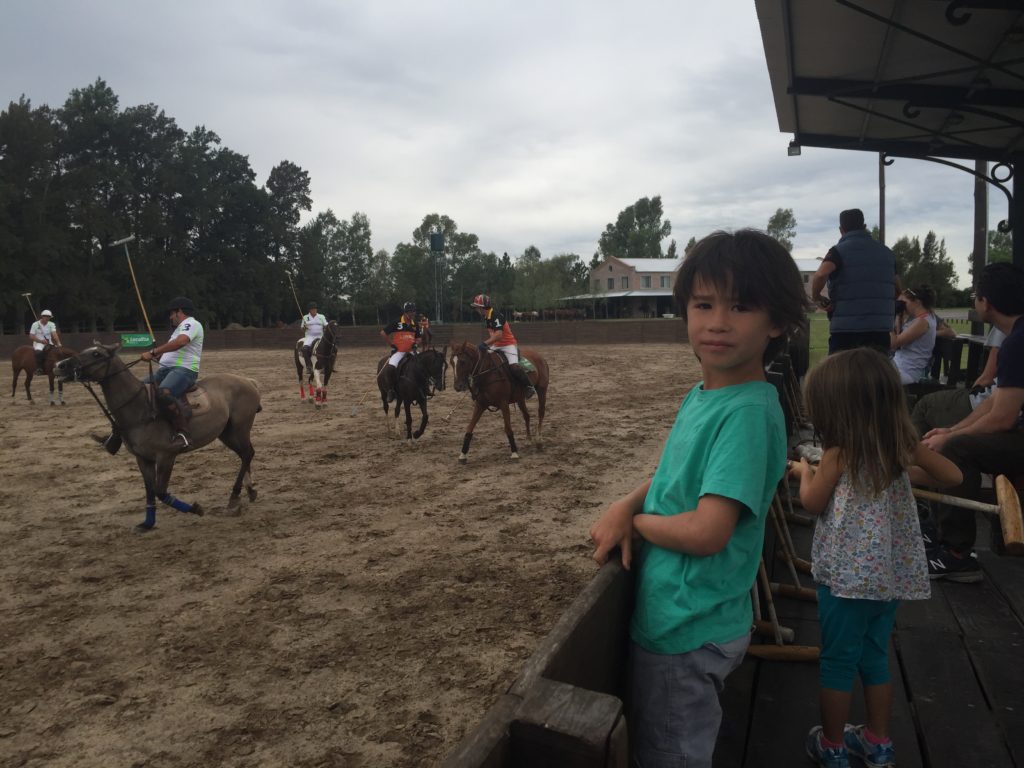 Xavi throwing the ball to start a chukka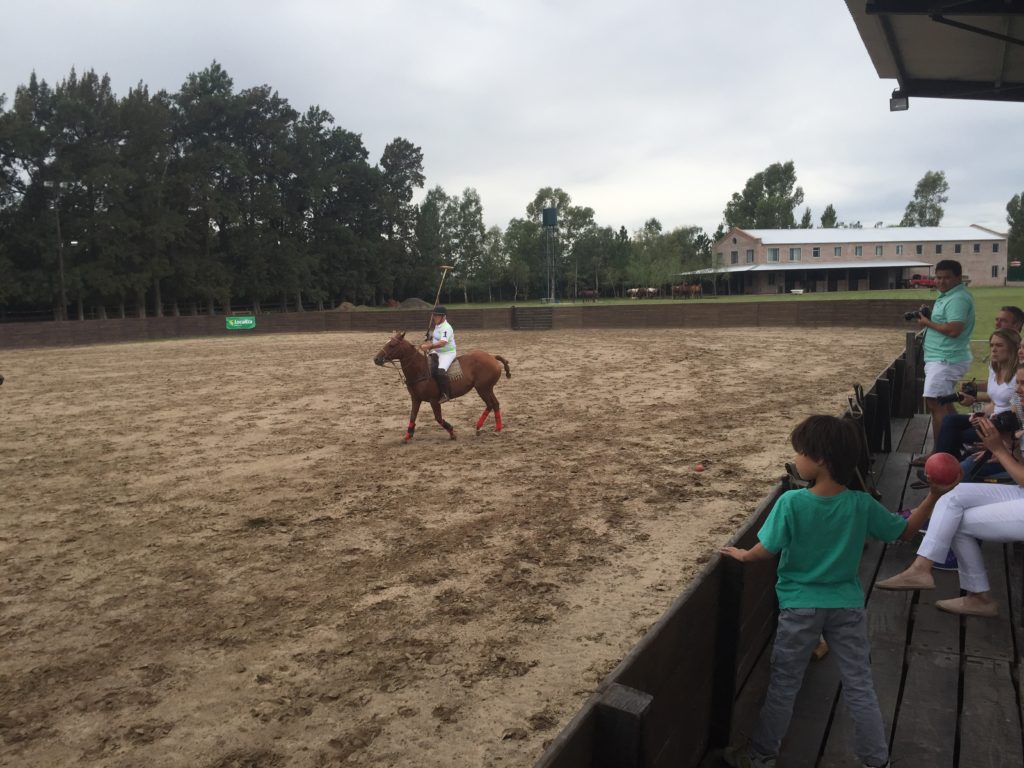 Amber getting into the game!!
Learning to hold our mallets and hit the ball - if you're used to hockey it's hard to remember you can't swing across your body or you'll hit your horse in the face!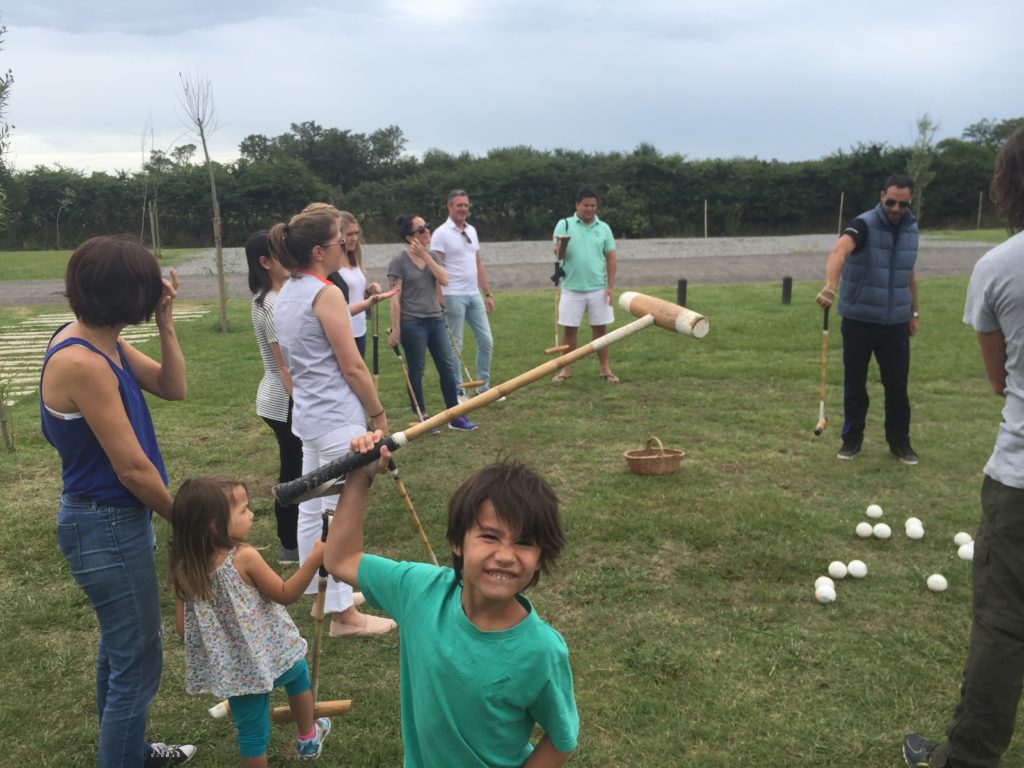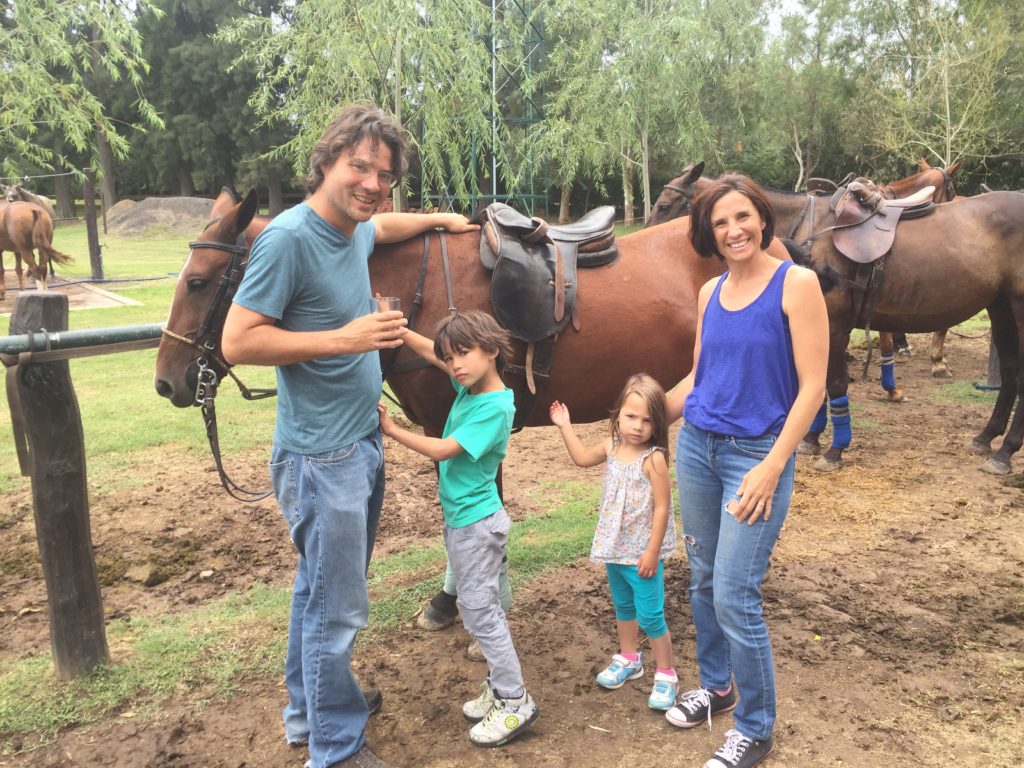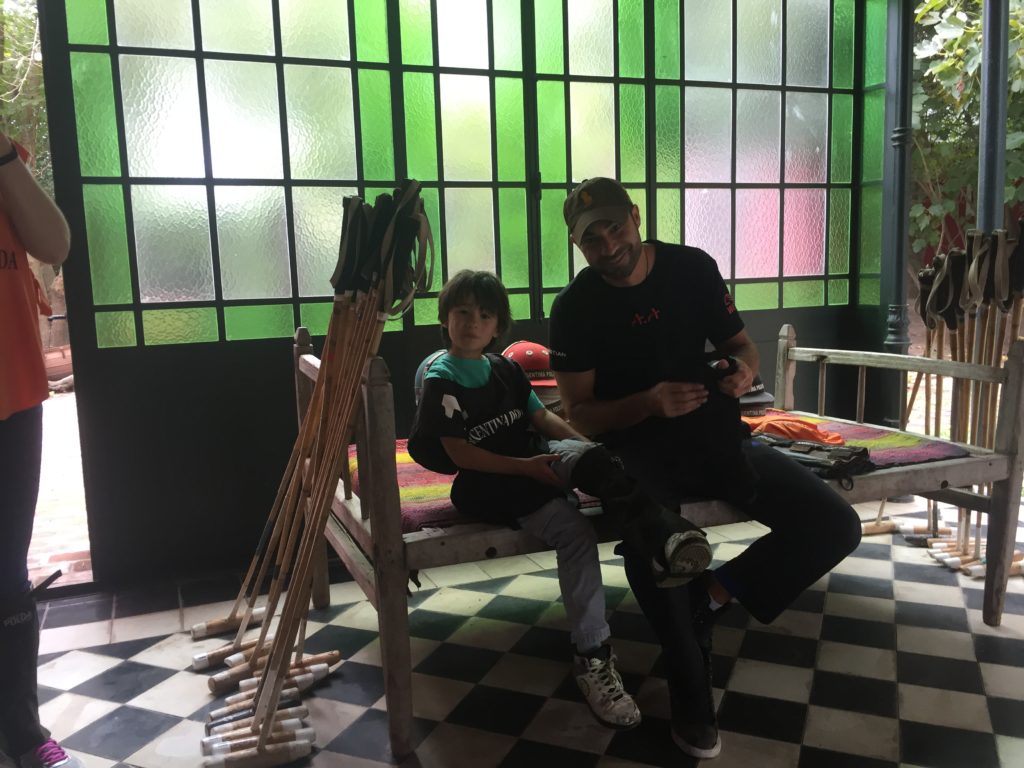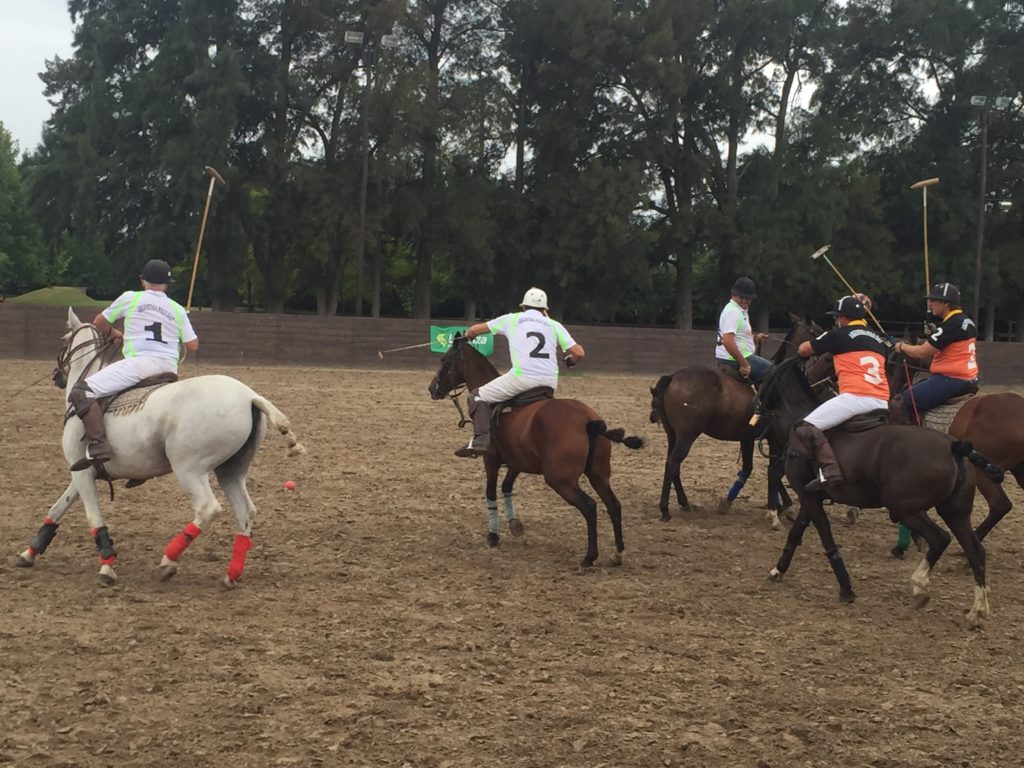 There are usually 4 players per team on the grass pitch, but we watched a smaller game with 3 players on sand, as it had rained overnight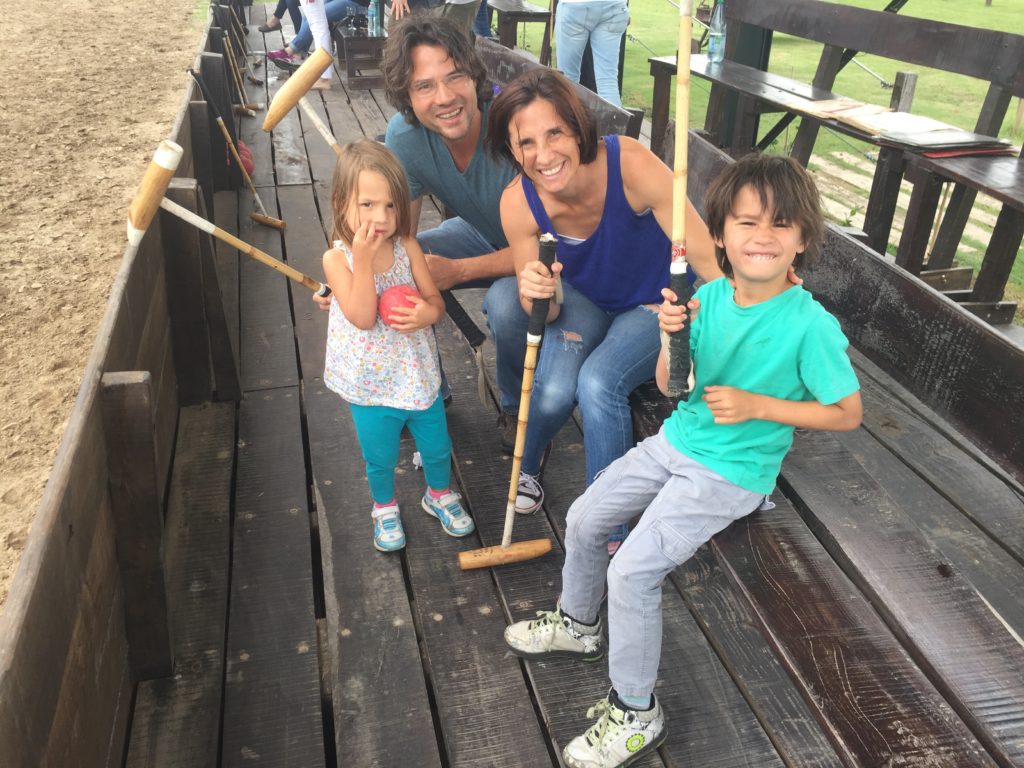 Practise first!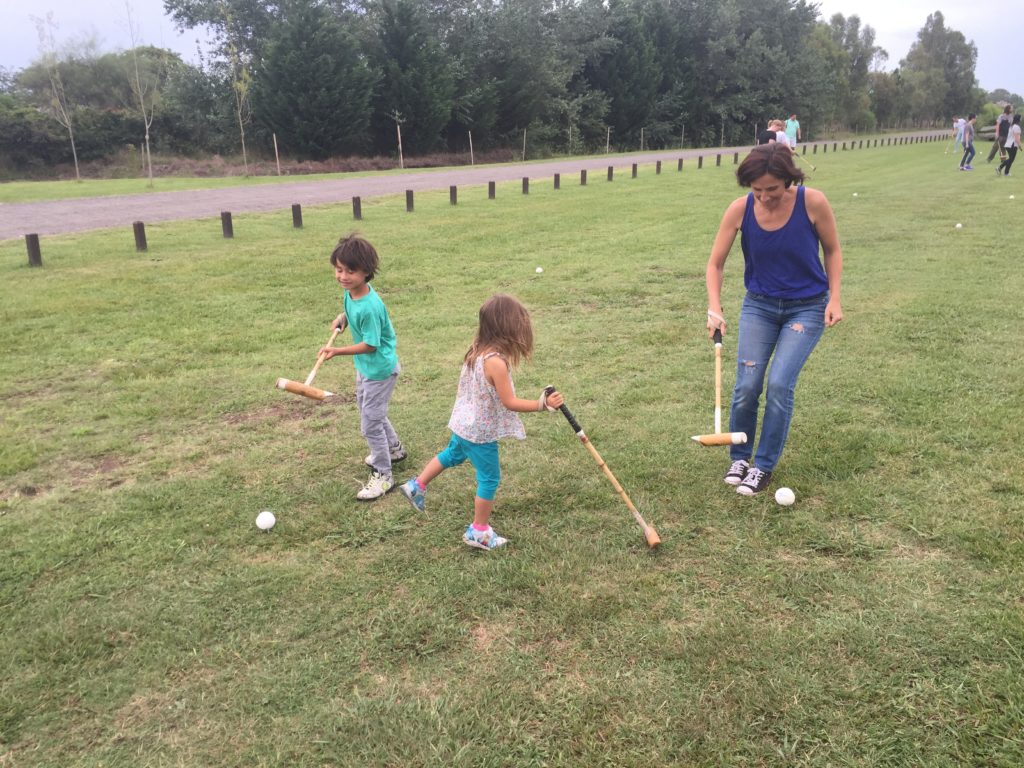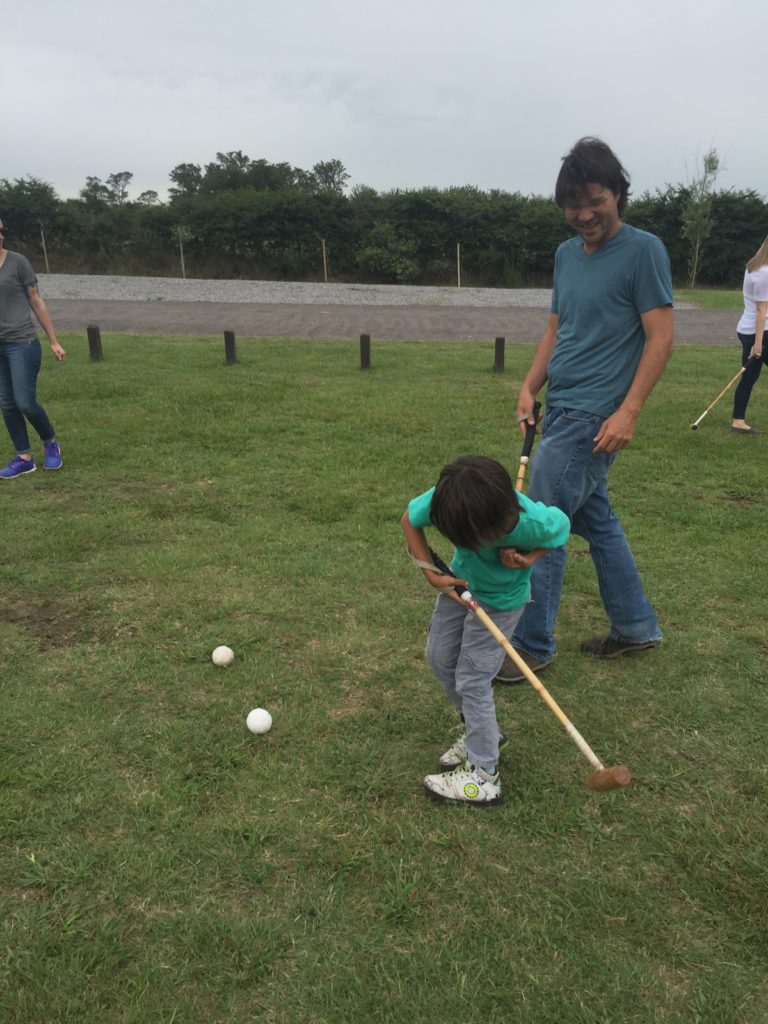 And we're ready!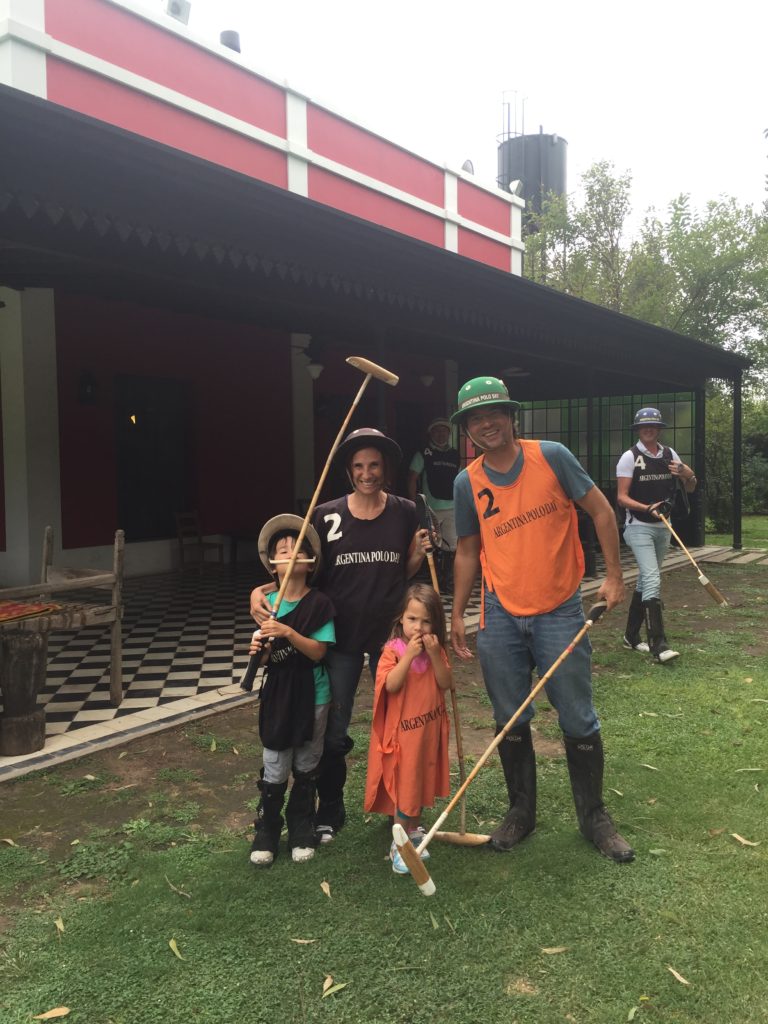 The game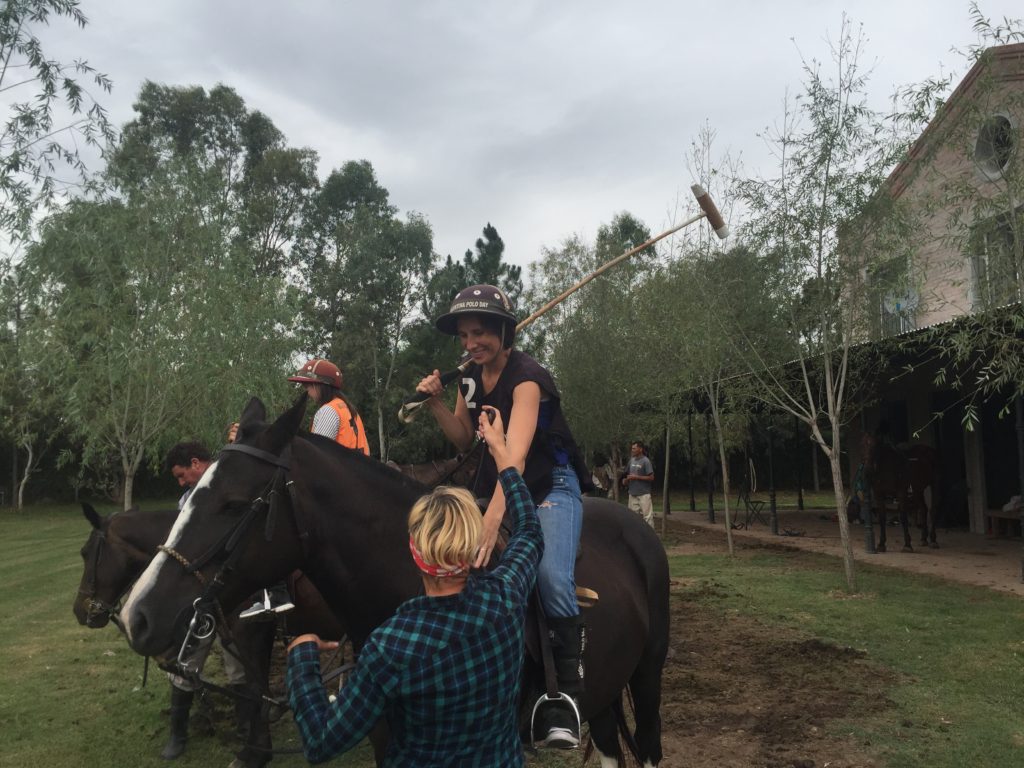 Absolutely amazing you actually got to play! The horses were incredible - so gentle and docile, but so powerful and fast in the game (not our game of course, which was more like trotting around the paddock and switching direction every 2 seconds - hilarious!).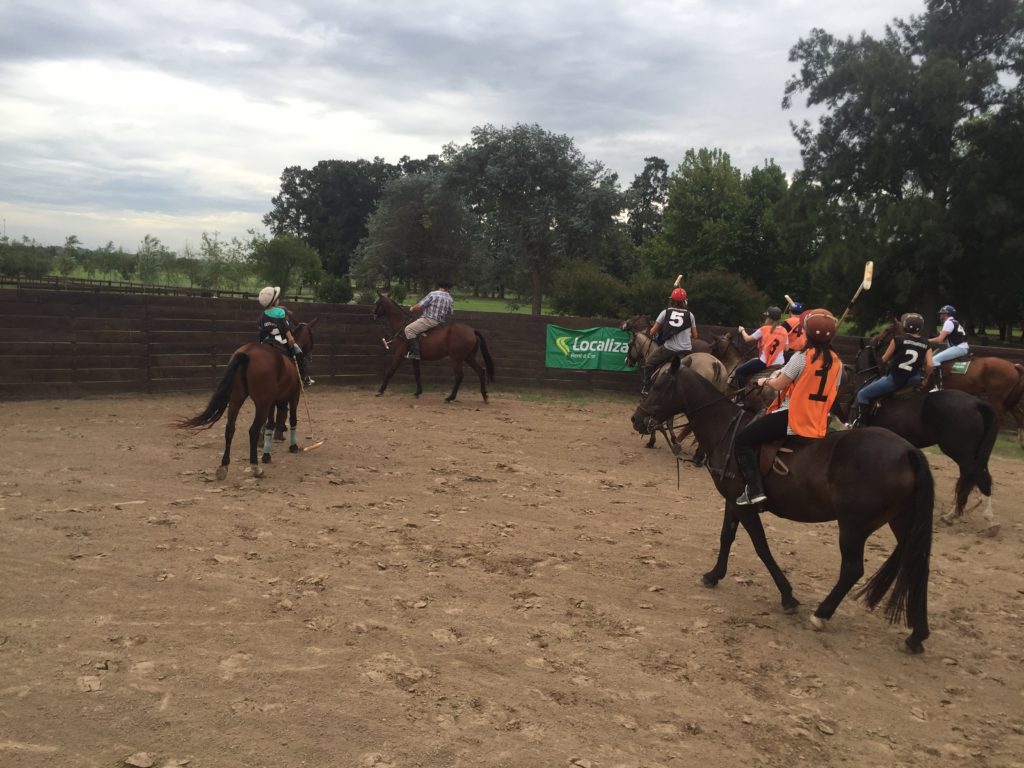 That's me - black no. 2!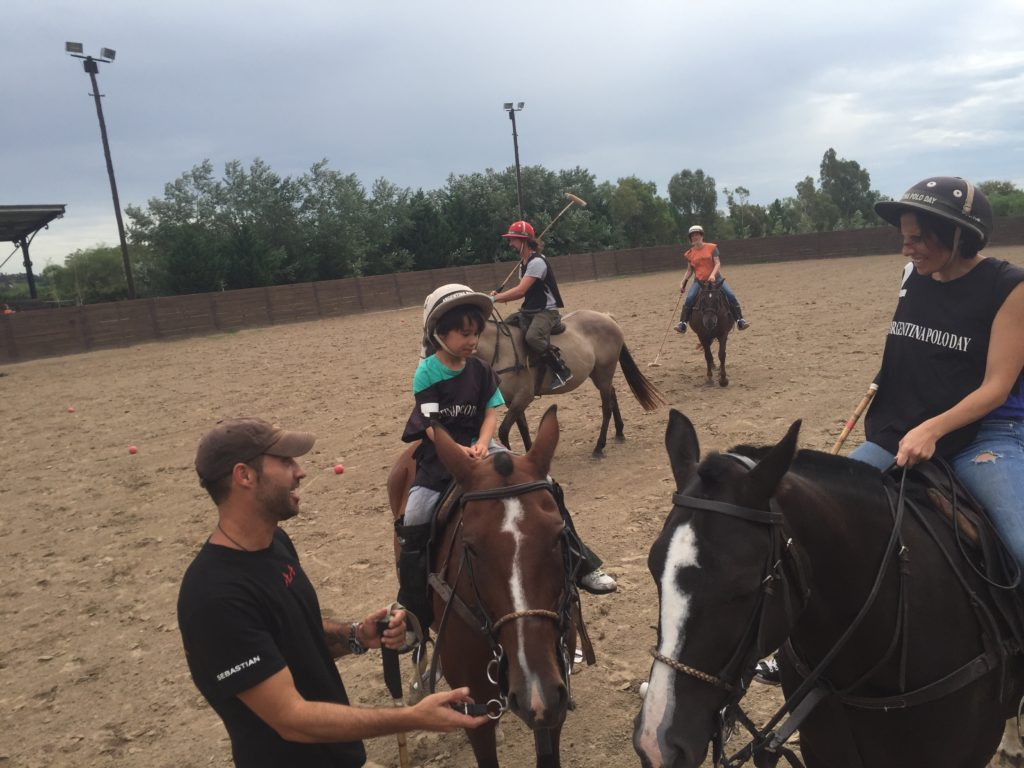 Xavi was the only one in our family who scored a goal!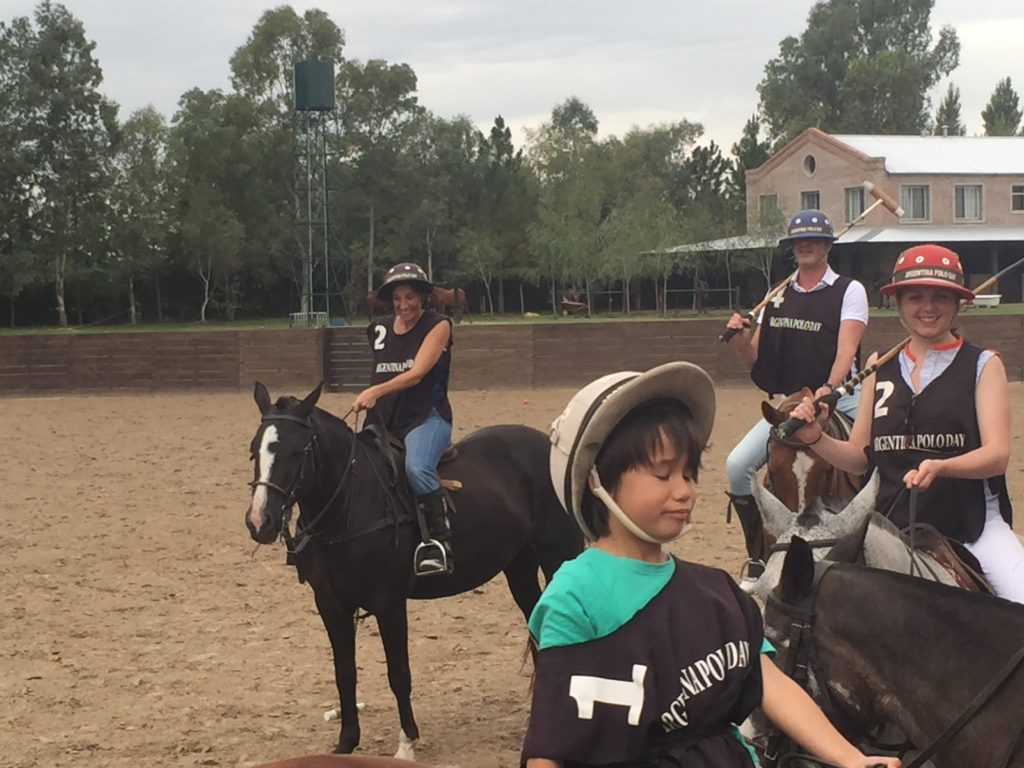 Phew - exhausted!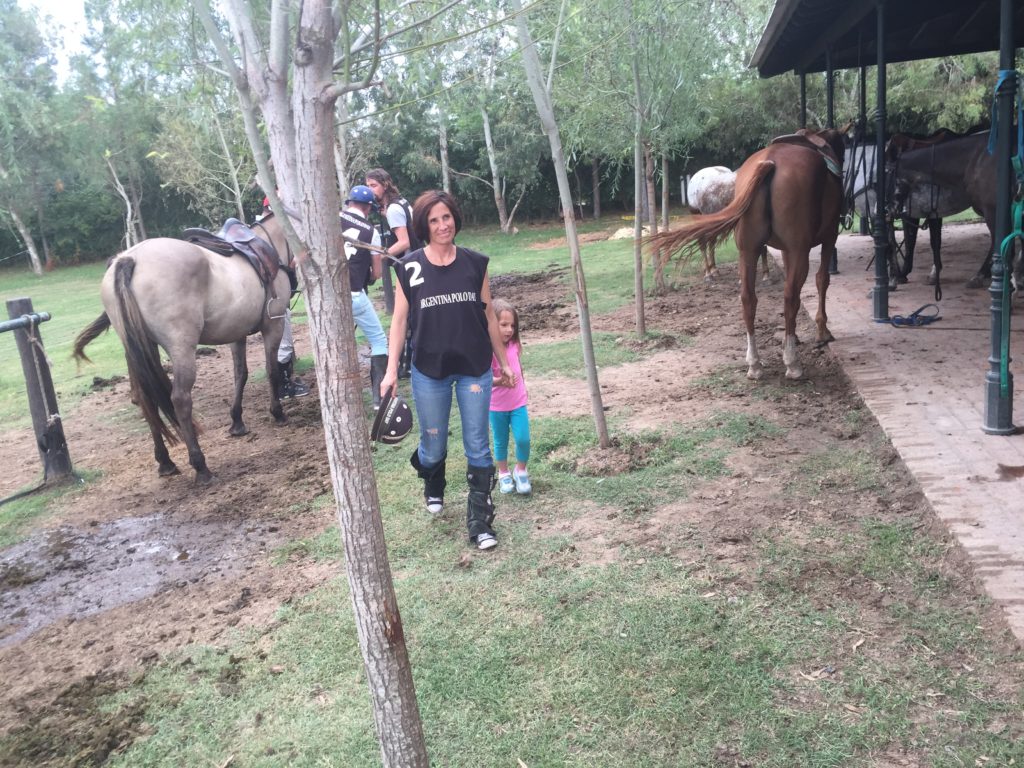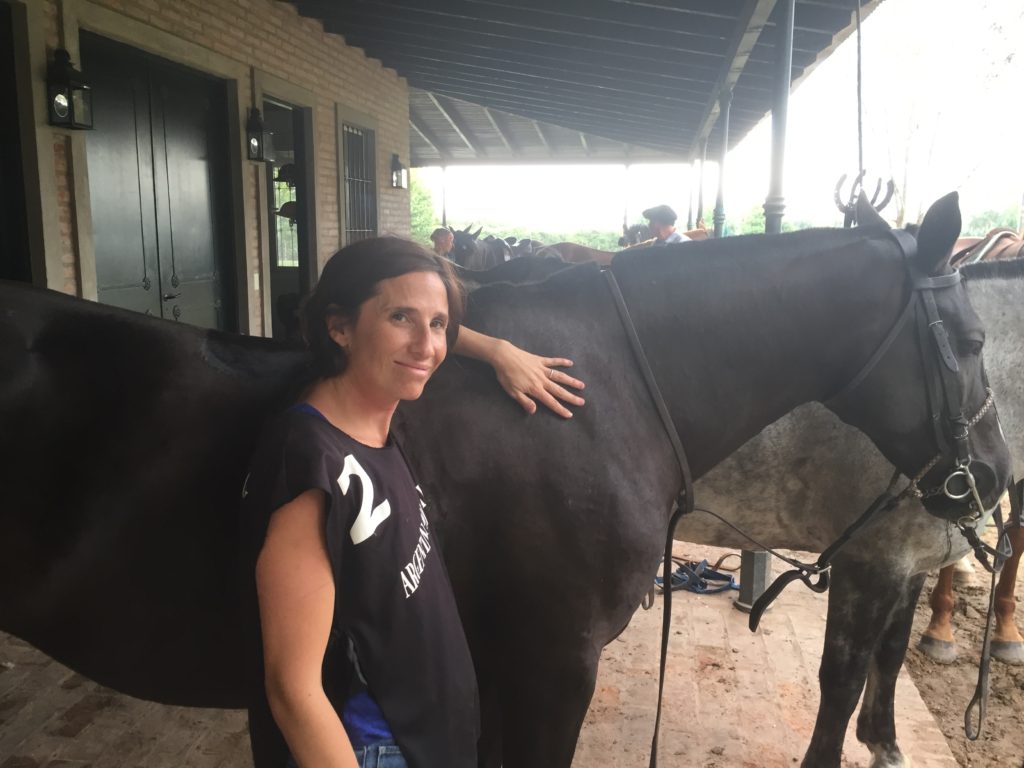 More meat!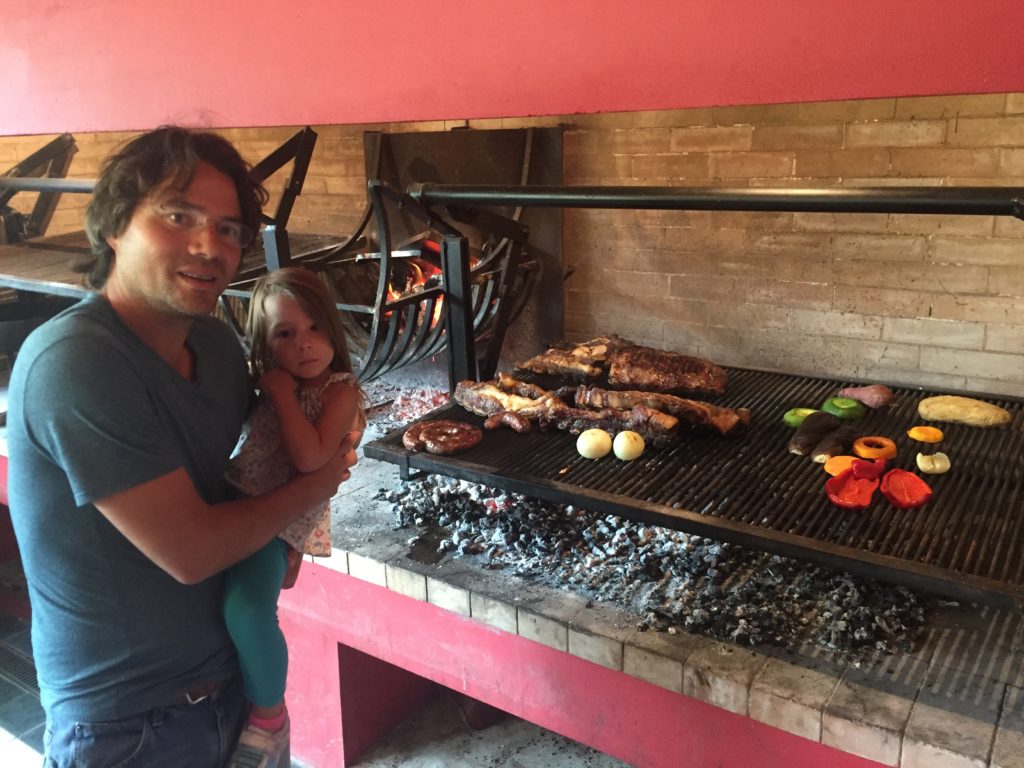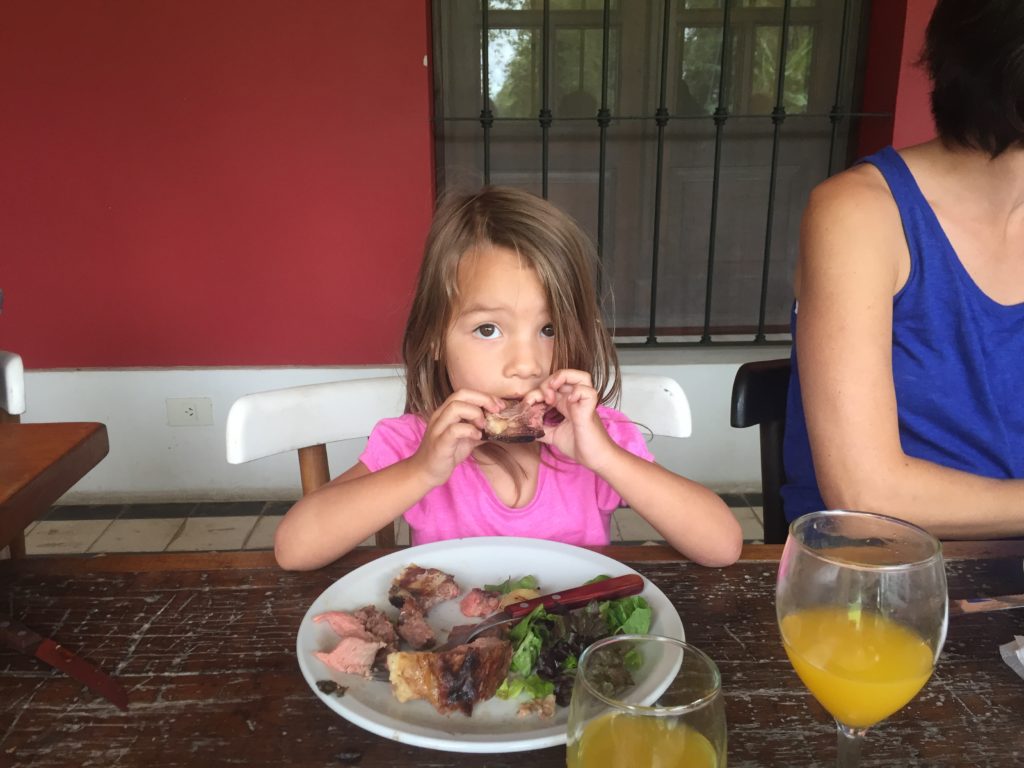 My 3 little carnivores were very happy with the lunch!