Posted on January 30, 2017
More Cuenca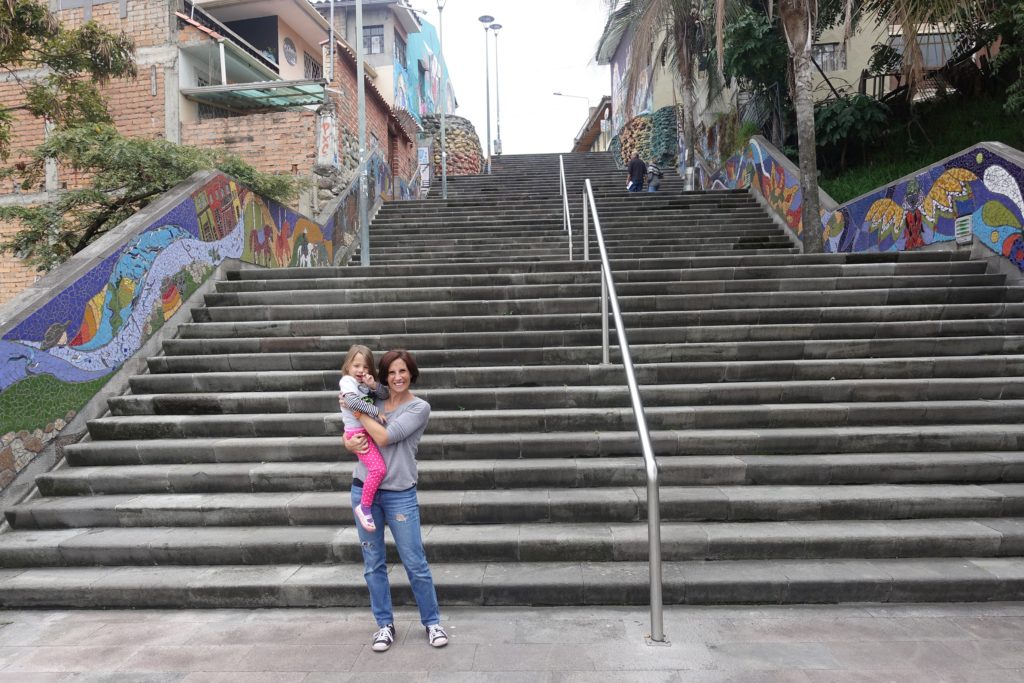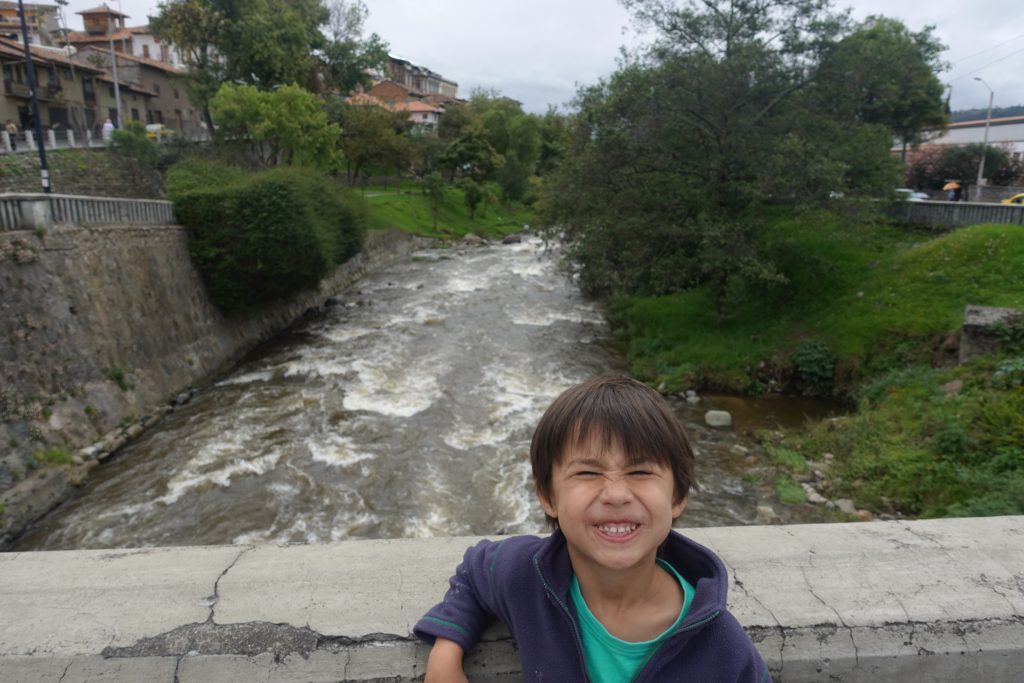 We walked back along the river and up into the old town. You don't seem to be able to get away from the car fumes anywhere, the smell is so strong here it made me feel a bit sick and Xavi commented on it too. The town is nice and relaxed, but there is a lot of graffiti and crumbling buildings, which make it feel a bit rundown and not in a charming way like Quito.
Old Town and Cathedral
This was a really pretty area. The new cathedral built in the 1930s was absolutely beautiful, such a huge building with 2 domes and stained glass everywhere, We arrived  in the middle of a service, hence no photos inside unfortunately, although it was impossible to get the scale in a photo anyway. Listening to the choir sing Hallelujah was a very spiritual experience.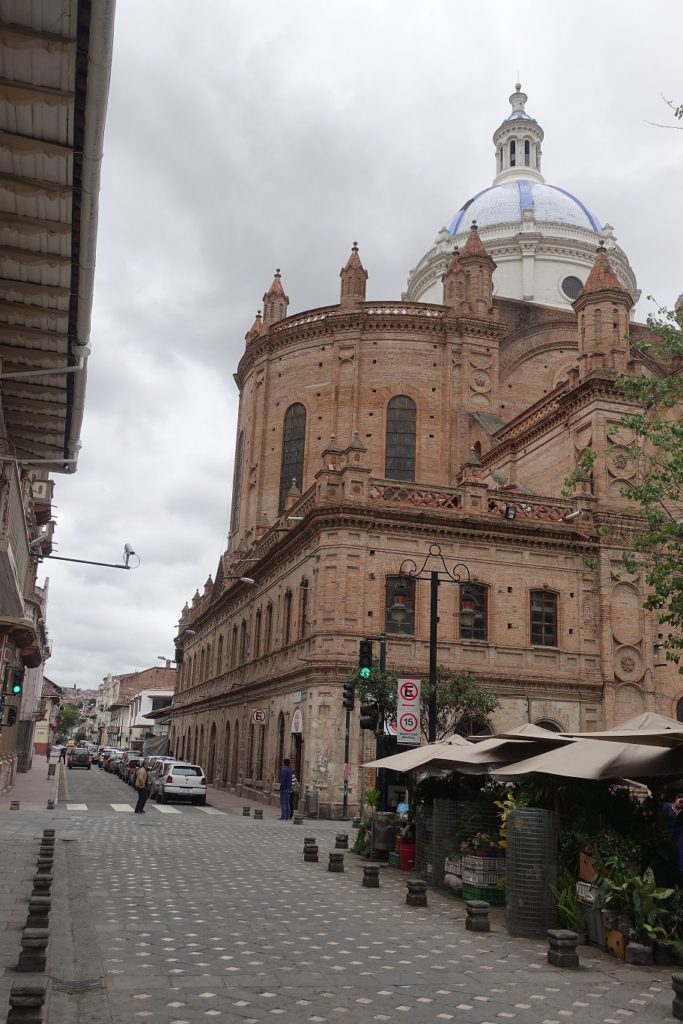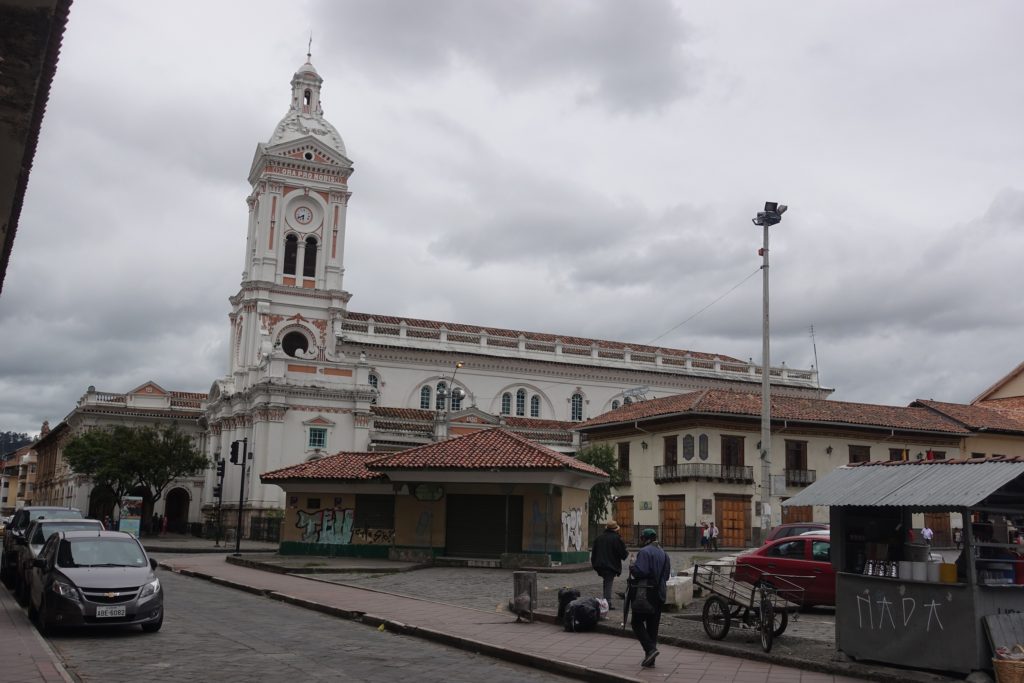 Panama Hat "Museum"
This large shop had a few rooms showing the making of the hats and the equipment used through the ages, it was interesting for a half-hour stop and staff were great with the kids. As we have been told frequently by Robb, Ecuador is the home of the Panama hat. The famous shop is closed on the weekend, so we are off there this morning to find the perfect hat for him - stay tuned!!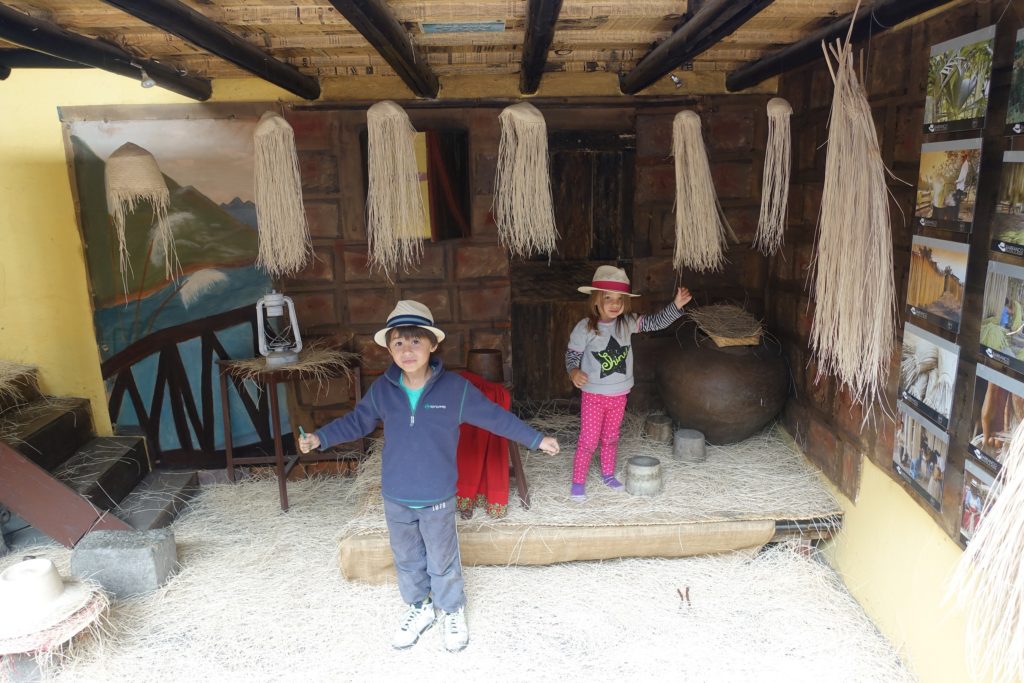 Making their hats!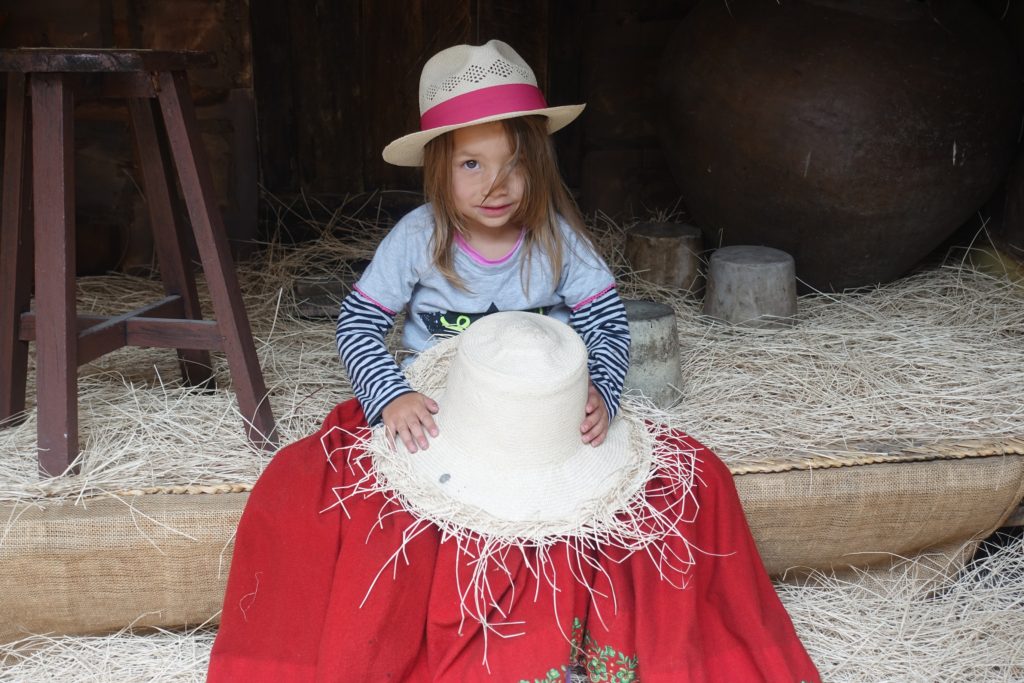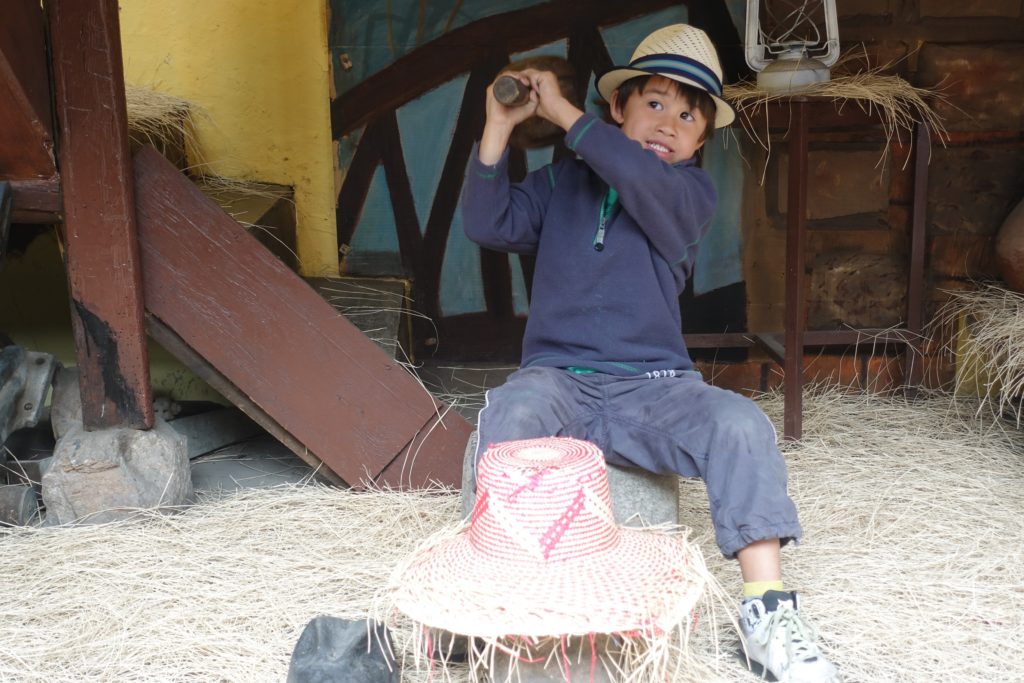 A wonderful meal by the river
Such interesting food at Restaurante El Colgado - macaroni with squid and prawns in a cream sauce, roast chicken with spicy potatoes, fish stew and baked potatoes with beefy fillings - mmm!