We had heard that the old town was very beautiful, but a lot of people had also said Salvador was dangerous, so we weren't sure what we'd be able to do there. We stayed in the Sheraton right between the old town and the beach area we wanted to visit, but not in a nice area - every time we asked if we could walk somewhere the staff told us to take a taxi, so we took their advice! The hotel was shabby, "an outpost that Starwood forgot about," as Robb called it! But the pool was nice and food was generally OK. It was so different from Sao Paolo, much more Carribean-feeling and obvious poverty. Really interesting to visit.
We took an elevator up to Pelhourinho (where Michael Jackson filmed the video for 'They don't care about us'), a lovely area with coloured houses and touristy shops and cafes.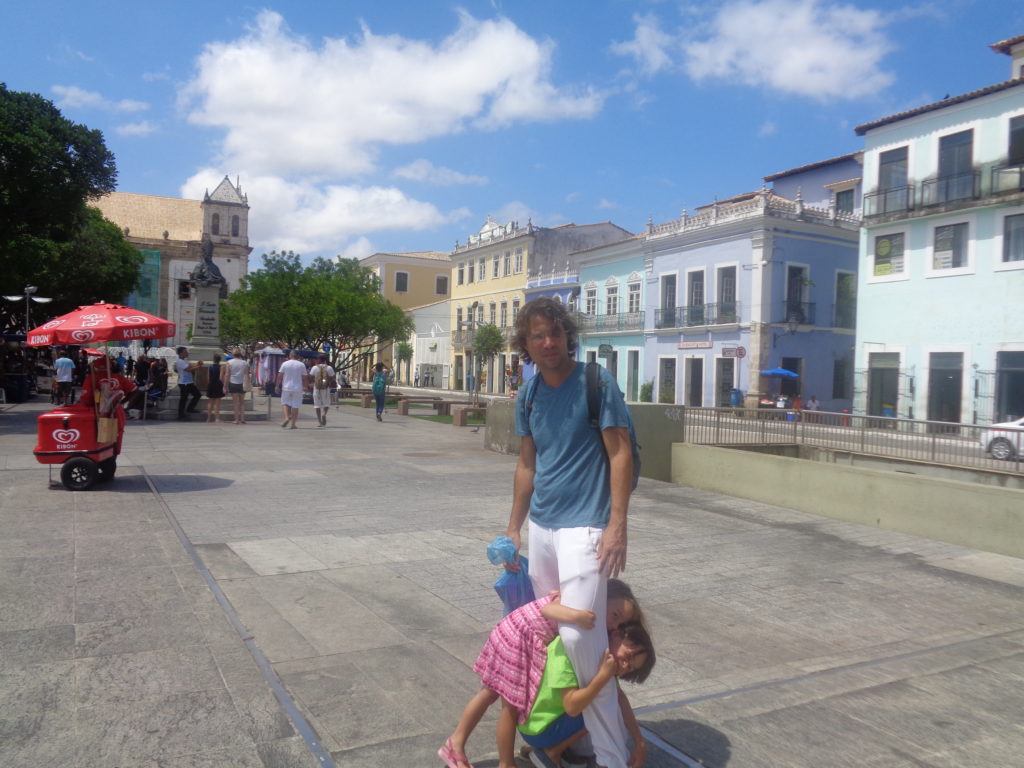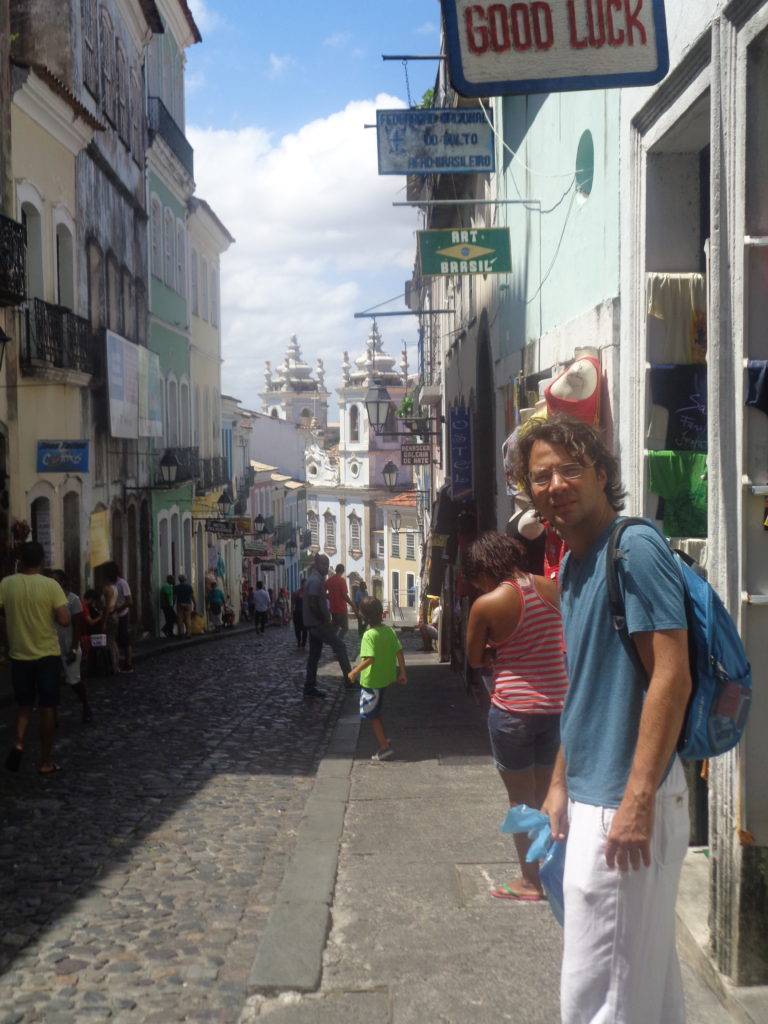 Looking down from Pelhourinho - gorgeous buildings, but in such a dilapidated state - very sad.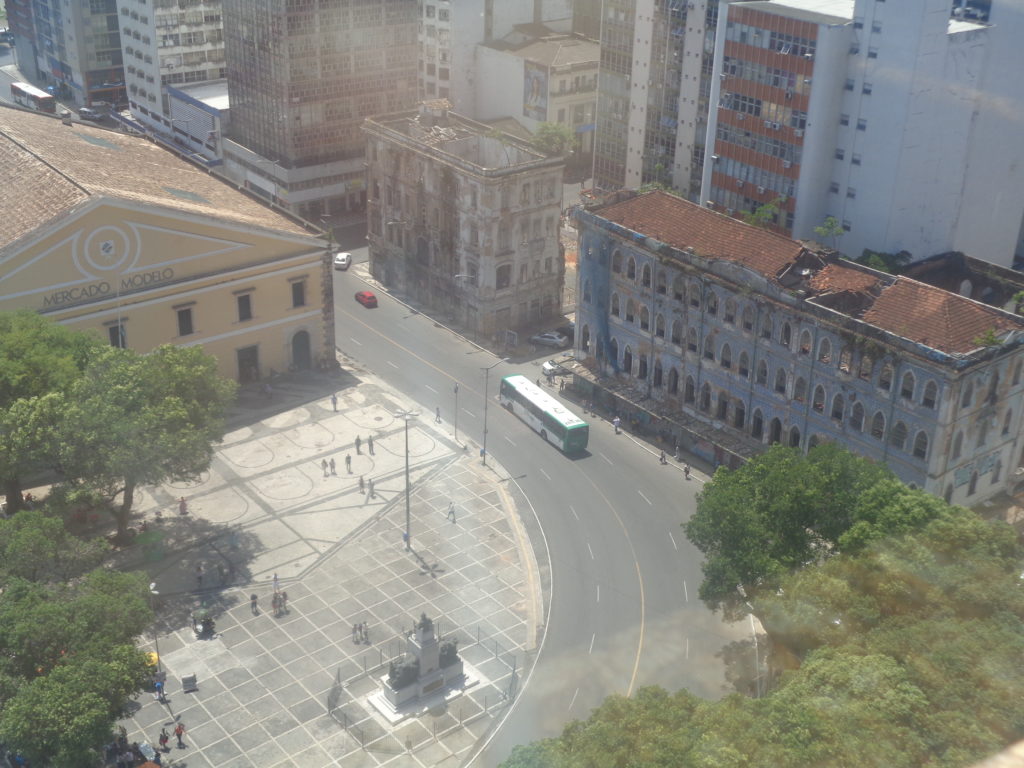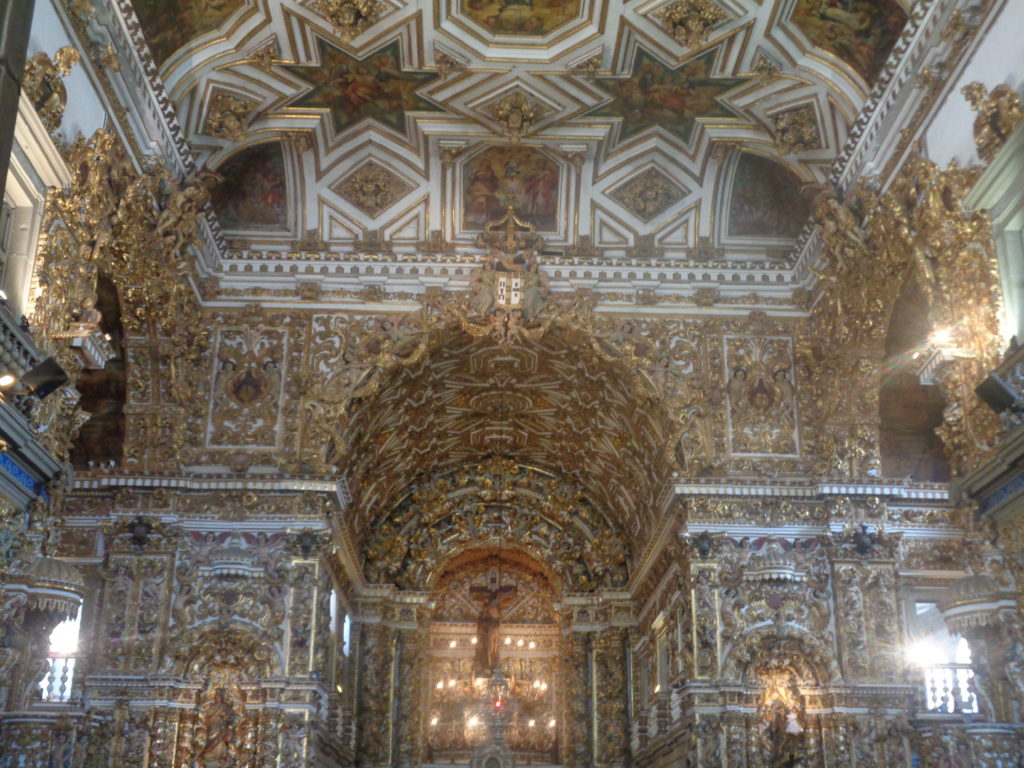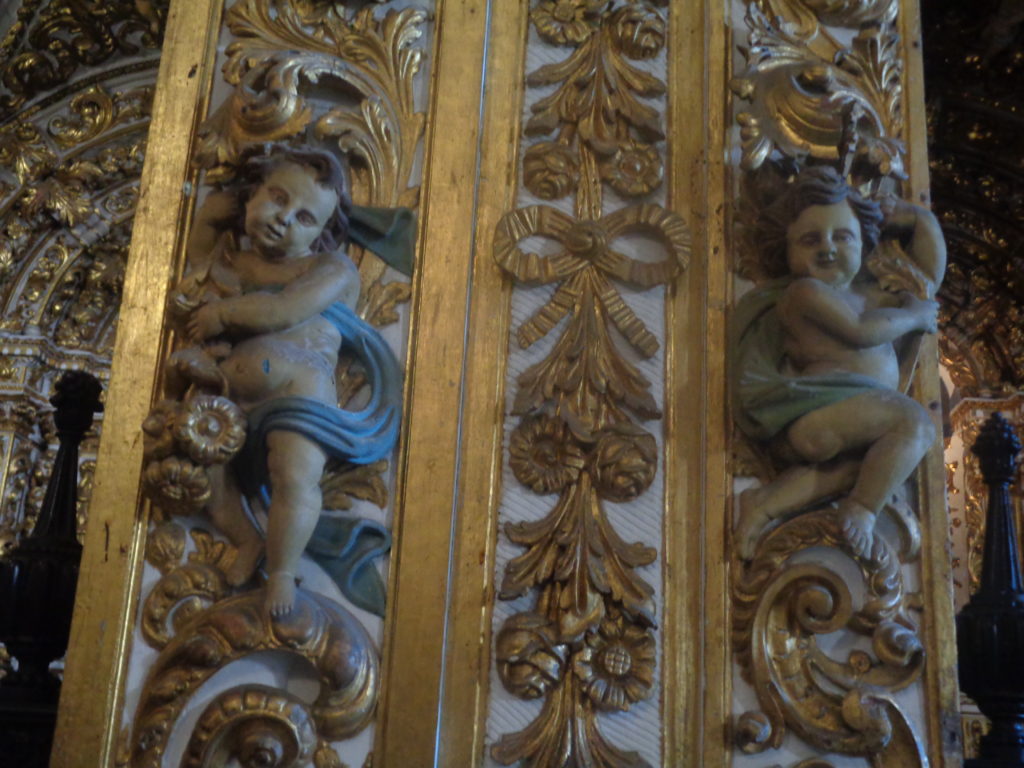 Absolutely beautiful Sao Francisco church, sooo much gold! Cherubs are for you Dad 🙂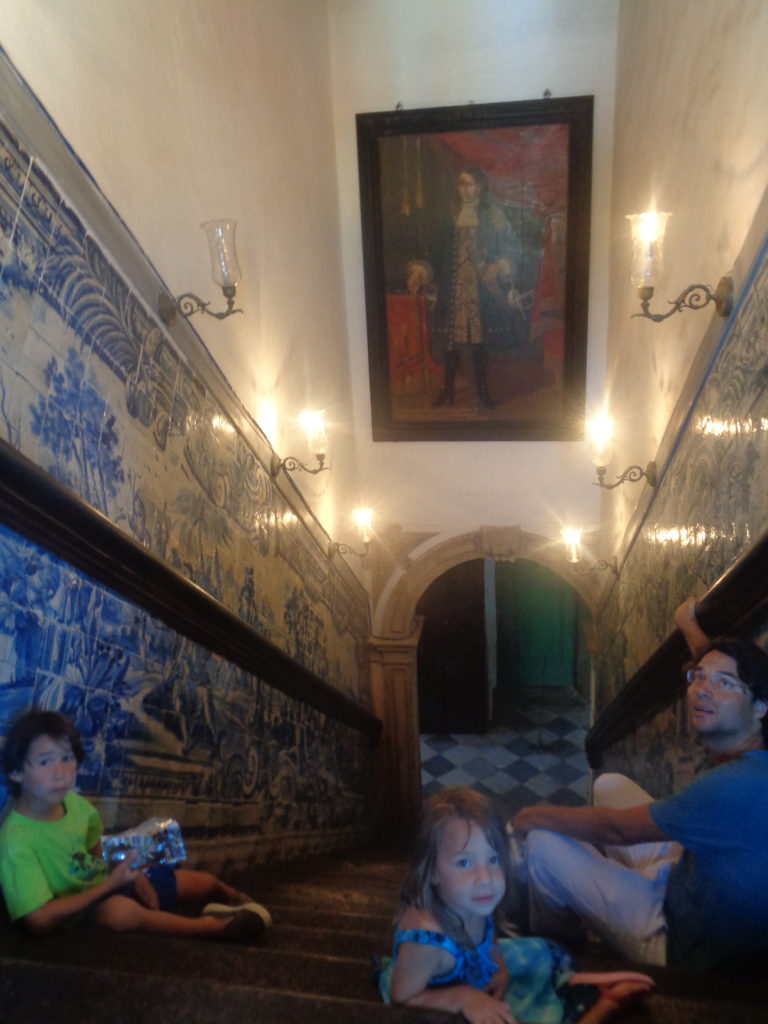 The beaches of Porto and Farol were in the Barra region south of our hotel with a lighthouse in between.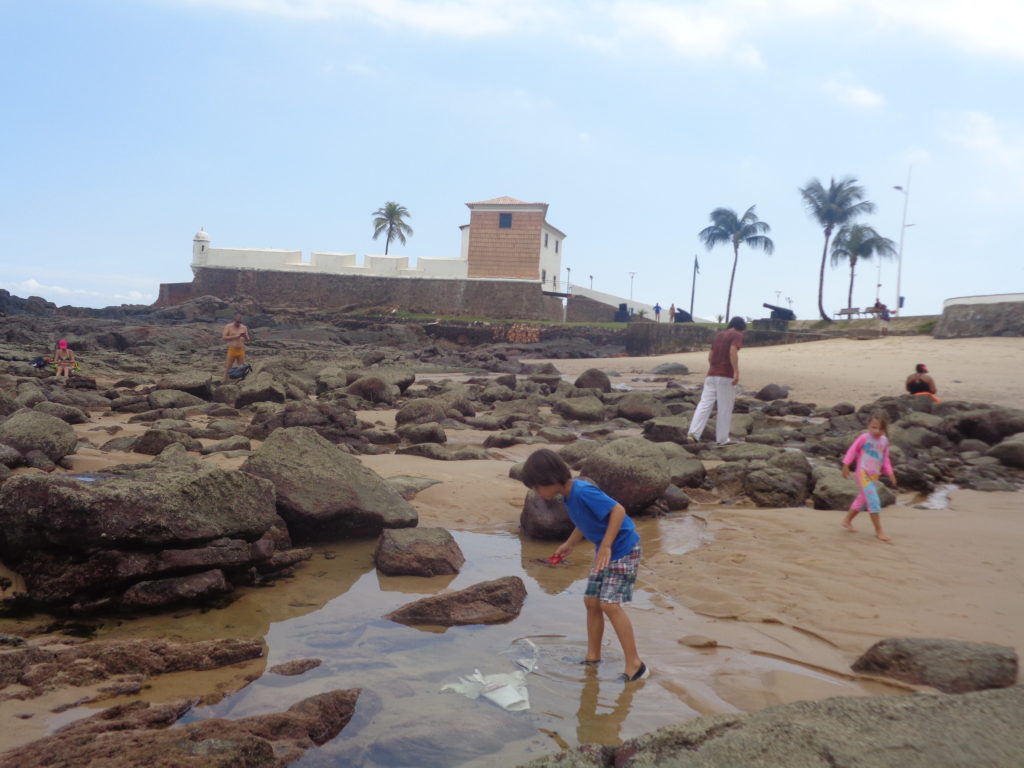 Playing in the rockpools which were full of little fish - we spent quite sometime saving the stranded ones as the tide went out!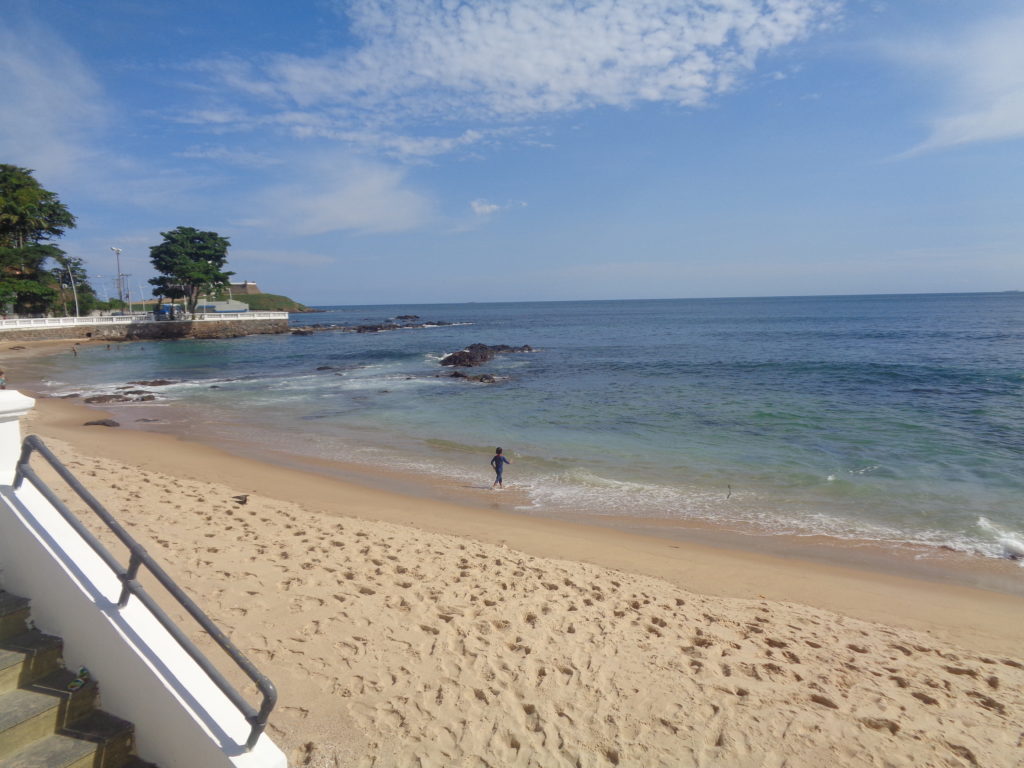 Such beautiful beaches with fish swimming all around you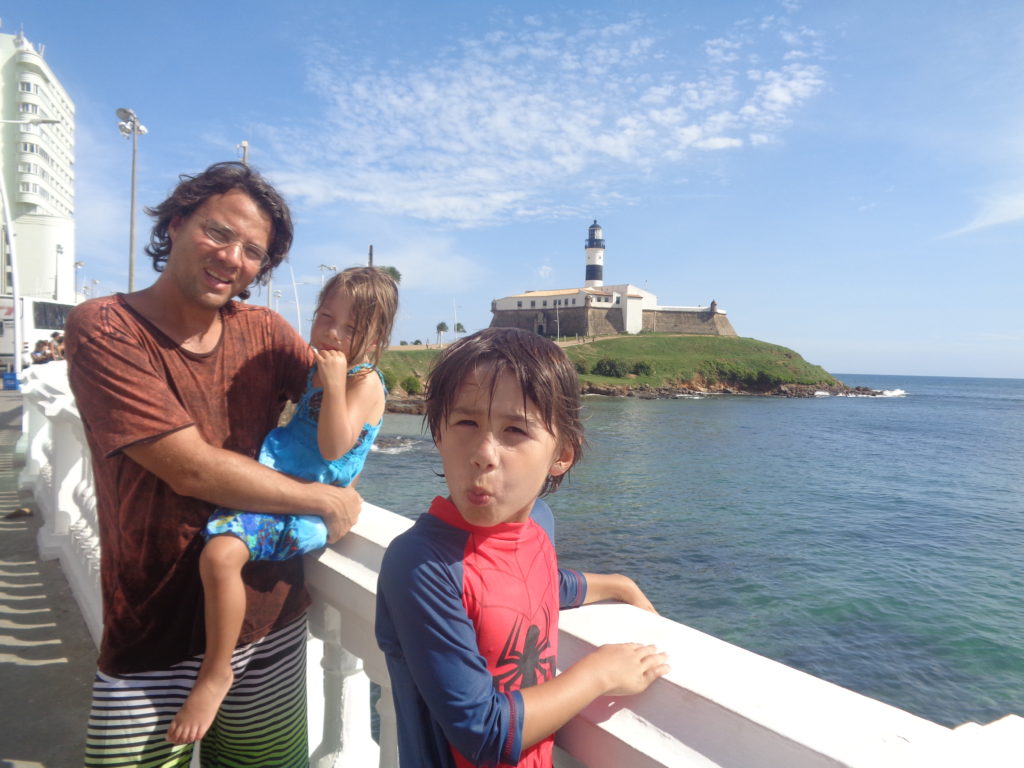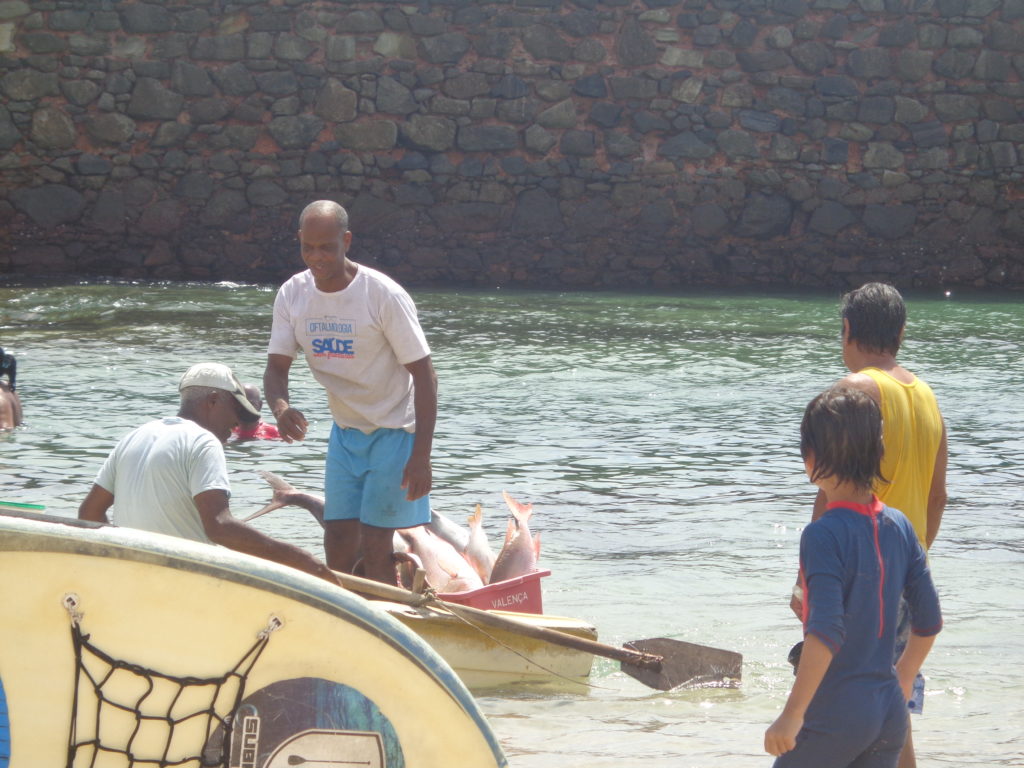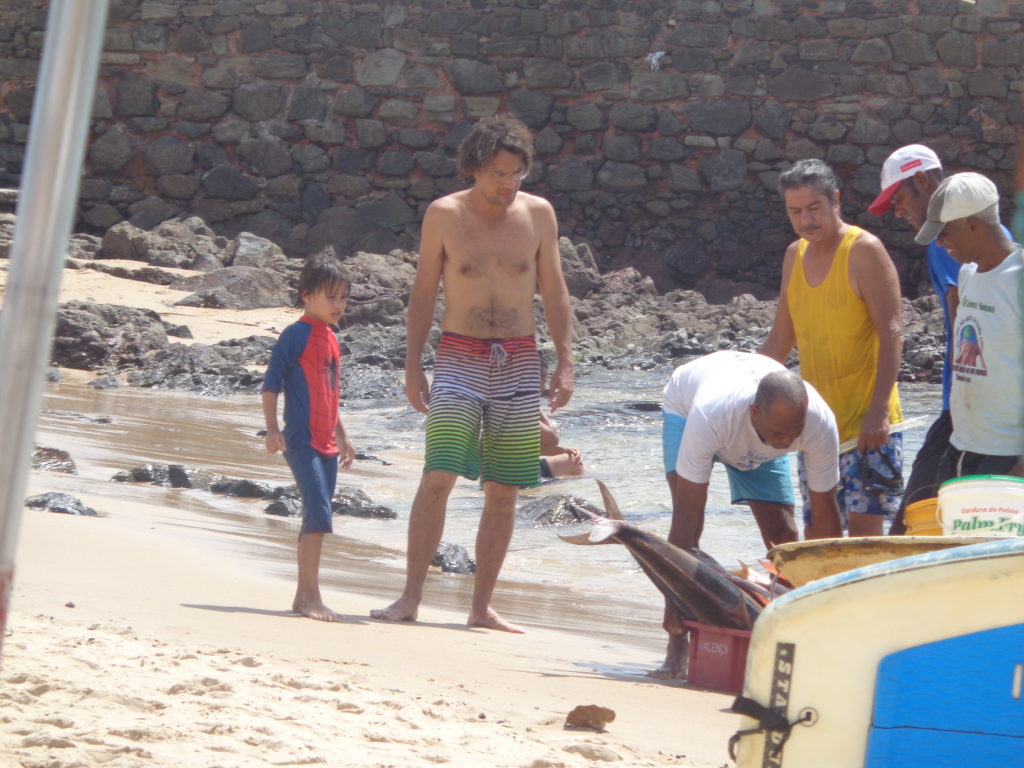 Xavi and Daddy watching the fishermen come in and then eating delicious fresh fish stew (moqueca) on the beach