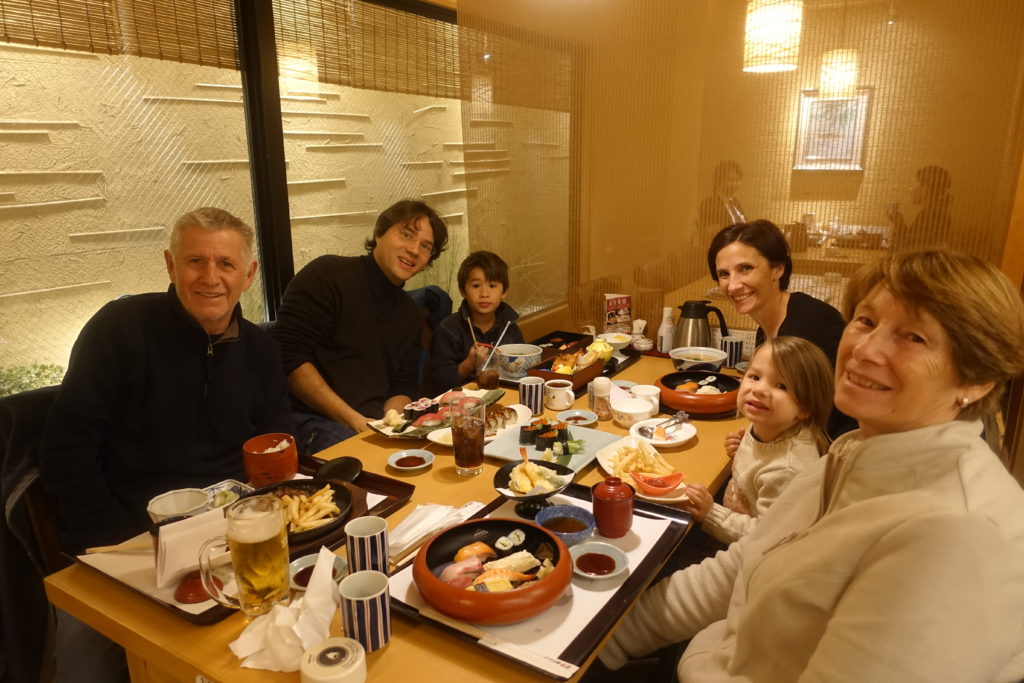 This sums up our experience of Japan - the food was AMAZING! Everywhere we went, no matter what we chose, everything was fresh, delicious and very reasonably priced.
Tokyo
We loved the area around the Imperial Palace - wide open spaces, manicured lawns and swans on the moat- not what I expected from a big Asian city at all.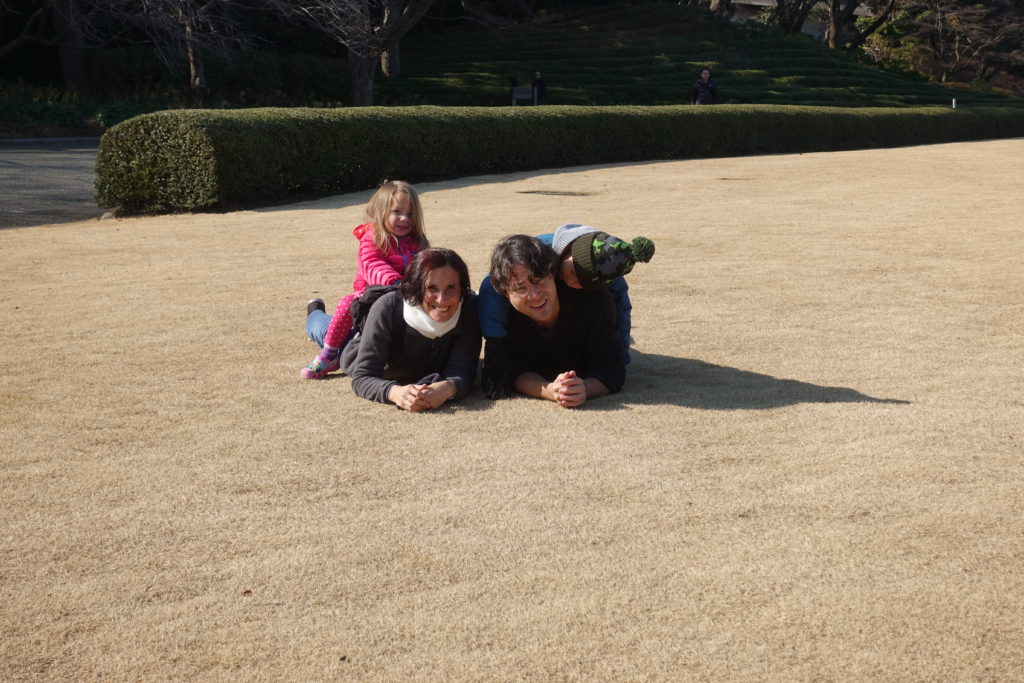 Science Museum
Great for kids. We spent a lot of time in the mechanics museum where Xavi helped to move along the aluminium ball with the use of levers, pulleys, wheels, slopes and screws. We also got to stand in a giant bubble which was pretty cool!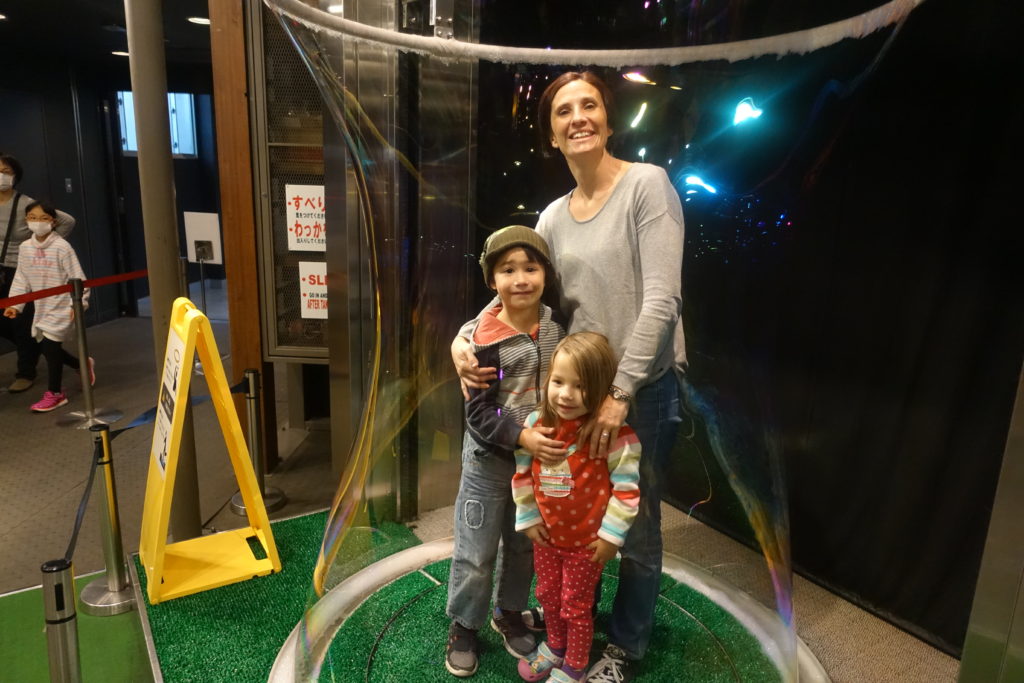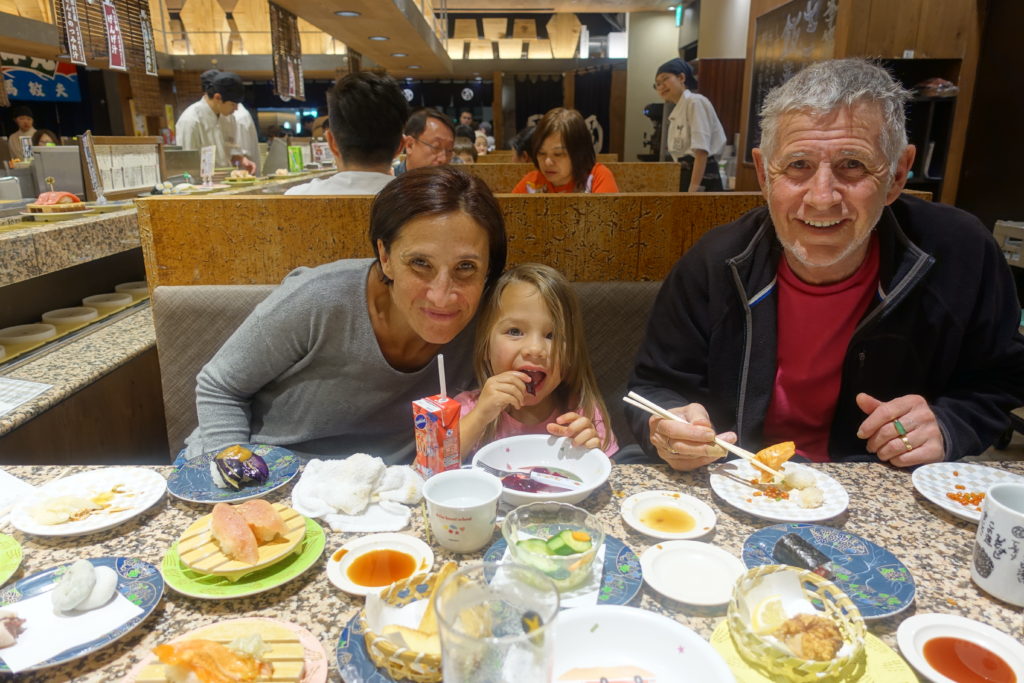 Another great meal at Kaiten sushi in the Kitte centre - one hour's wait, but it was worth it - some of the best sushi we've ever eaten at Hong Kong supermarket prices!
Shibuya
A really fun area - a little more space than some others in Tokyo! Lots to look at for the kids and a delicious noodle restaurant where you order on a machine outside and take in your ticket to pick up and eat. These restaurants were all over the place, so you could pick up a healthy meal in minutes!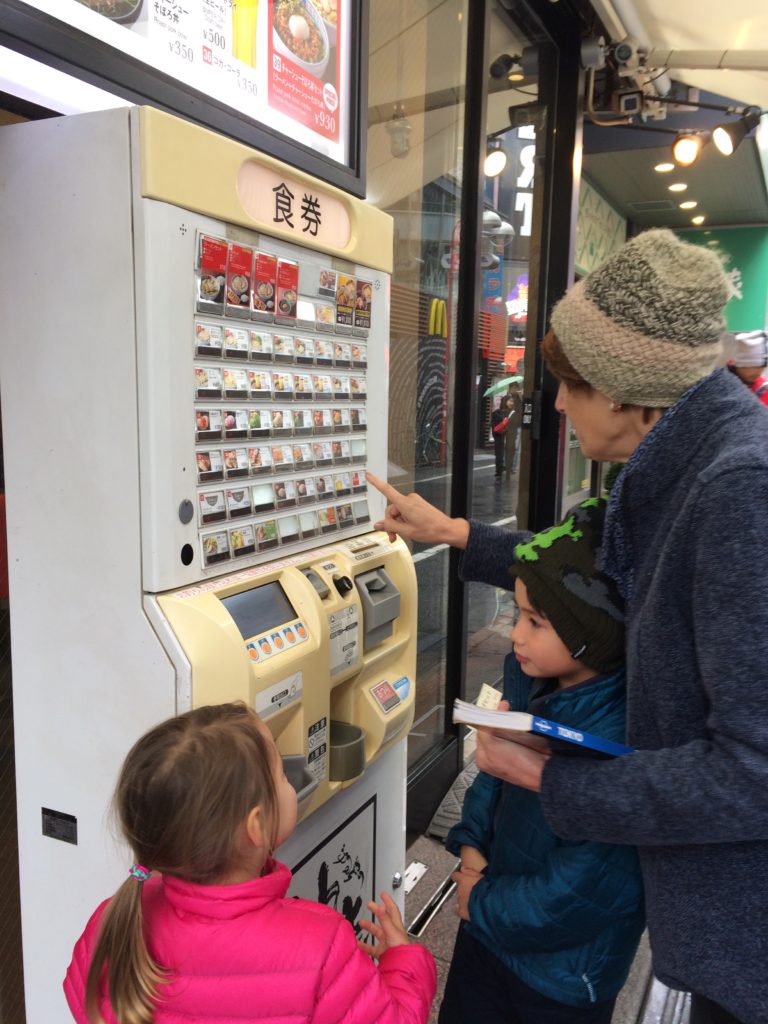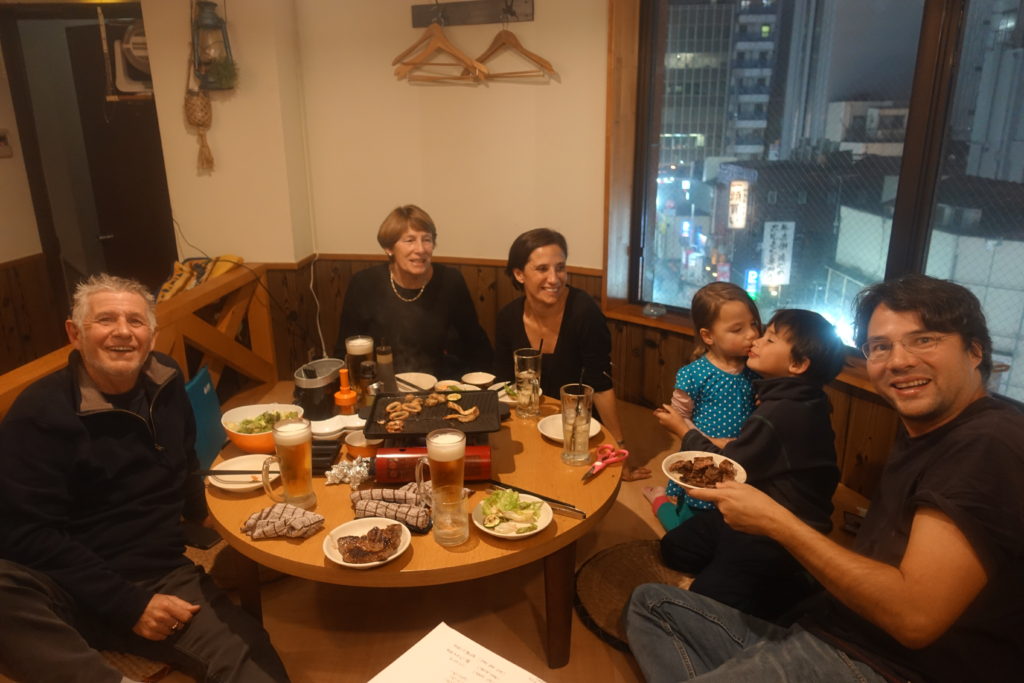 Enjoying the nightlife in Ikebukuro
We were all a bit dubious about Xavi's choice of a BBQ restaurant in this slightly less touristy area, but we had a brilliant time sitting on our own little platform and cooking our own food. It was all you could eat and drink for 90 minutes, so adults made the most of the sake and beer, which probably helped! 
Kyoto
I don't know if I was expecting more from Kyoto or if it was just too cold and quiet in the winter, but I didn't love it as much as I thought I would. The bus system was great, but understanding how to get to places was more difficult and there didn't seem to be many signs. When we hit on the right places it was pretty and would have been amazing with the cherry blossoms out. People were so helpful and friendly as they were in Tokyo and we had fantastic food again! The train museum was wonderful and we could have done with more than the 2 hours we had there - great for adults and children.