We stayed at the Hotel Lago Grey in the national park – super expensive, but amazing views of the lake and the Torres del Paine mountains behind. When we arrived the weather was beautiful and there was a gorgeous iceberg sitting just out front – so picturesque – by the evening it had disappeared! There was a lovely foresty walk by the side of the lake and a little rocky beach for the kids to play on.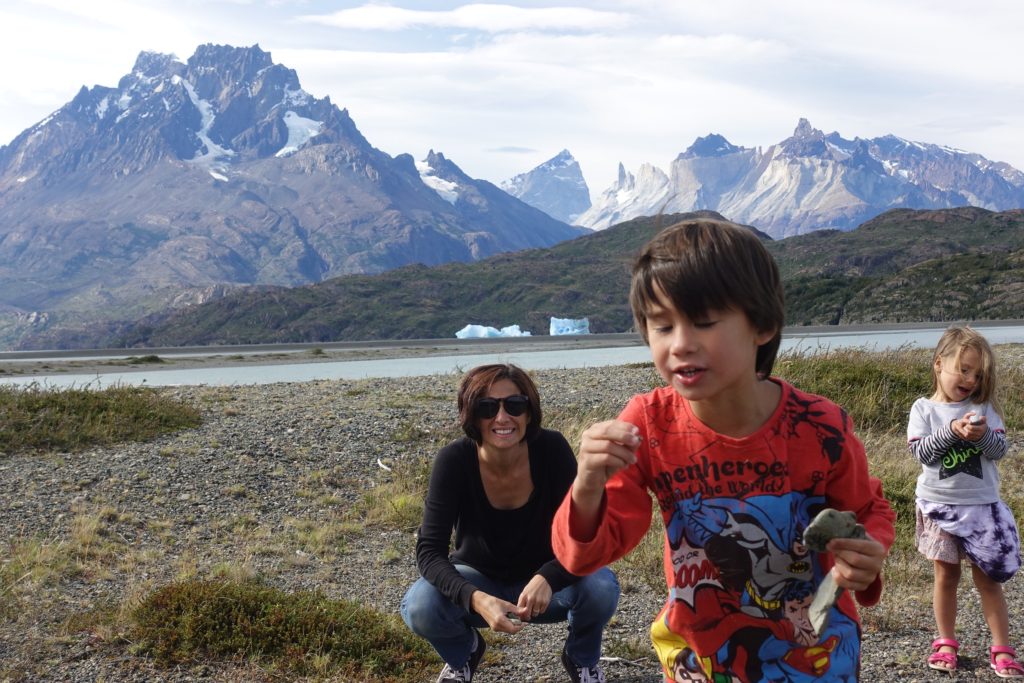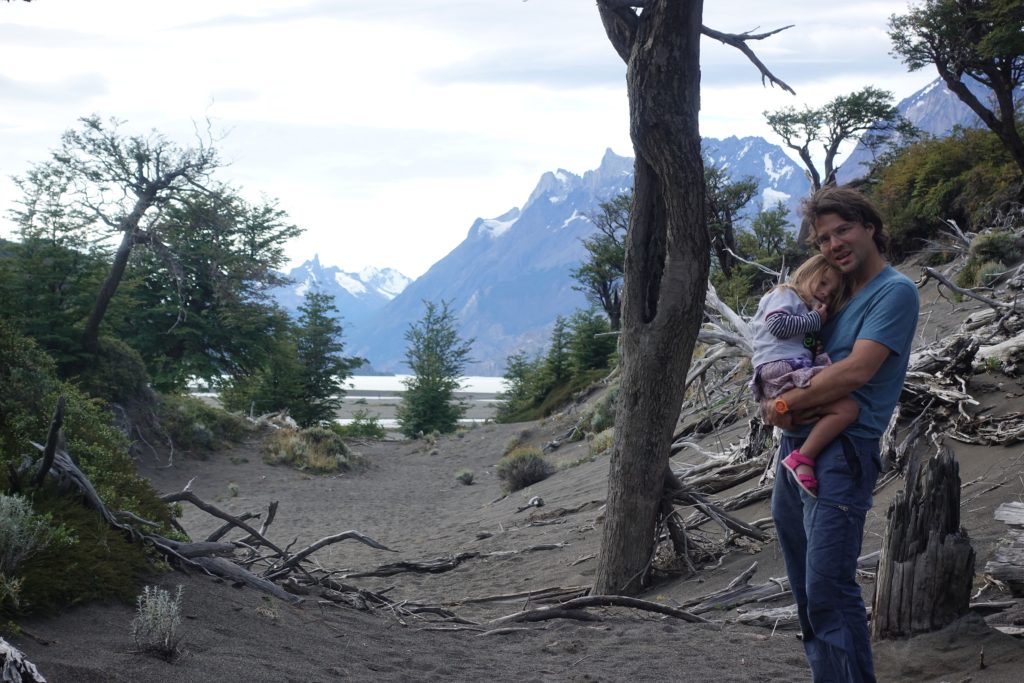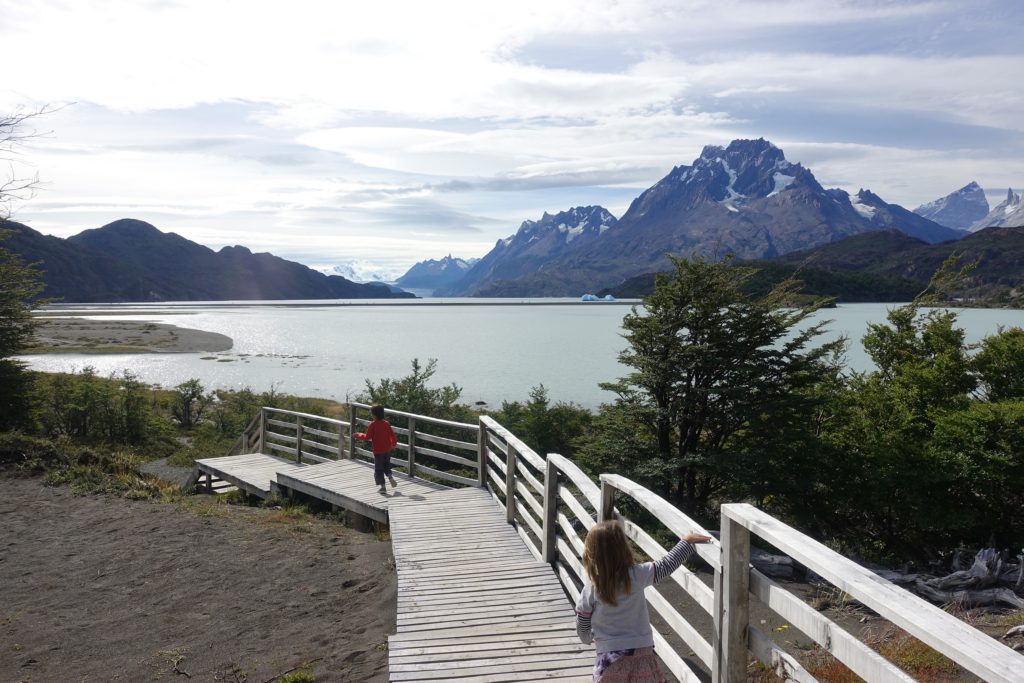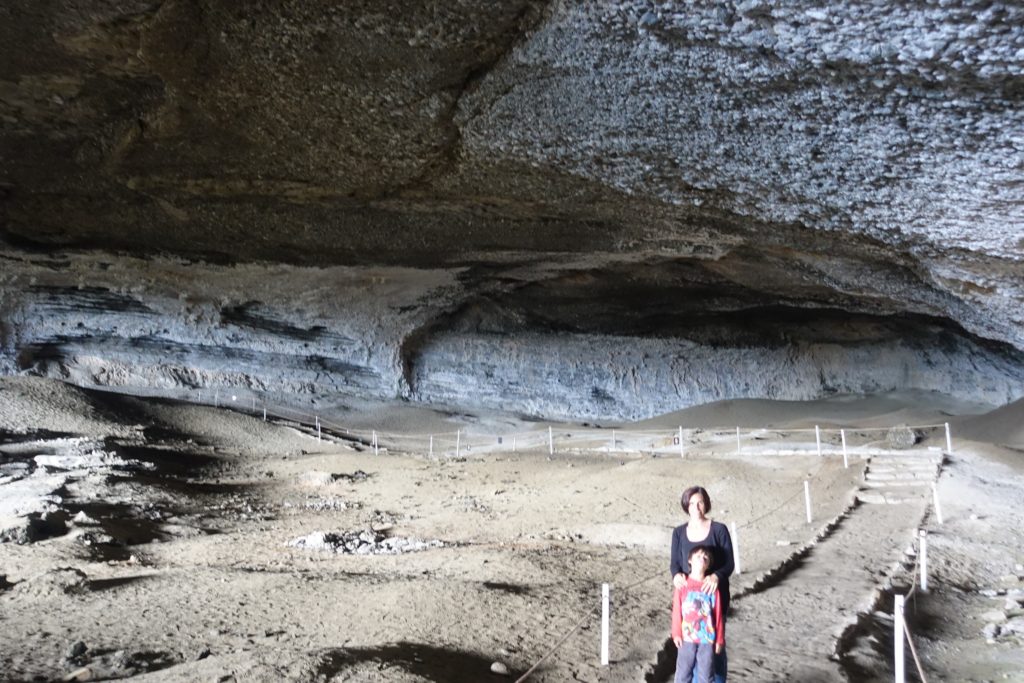 One of the best views from a hotel room ever! The sky was so clear at night, you could see so many stars - unfortunately it didn't get dark till very late, so Xavi missed it!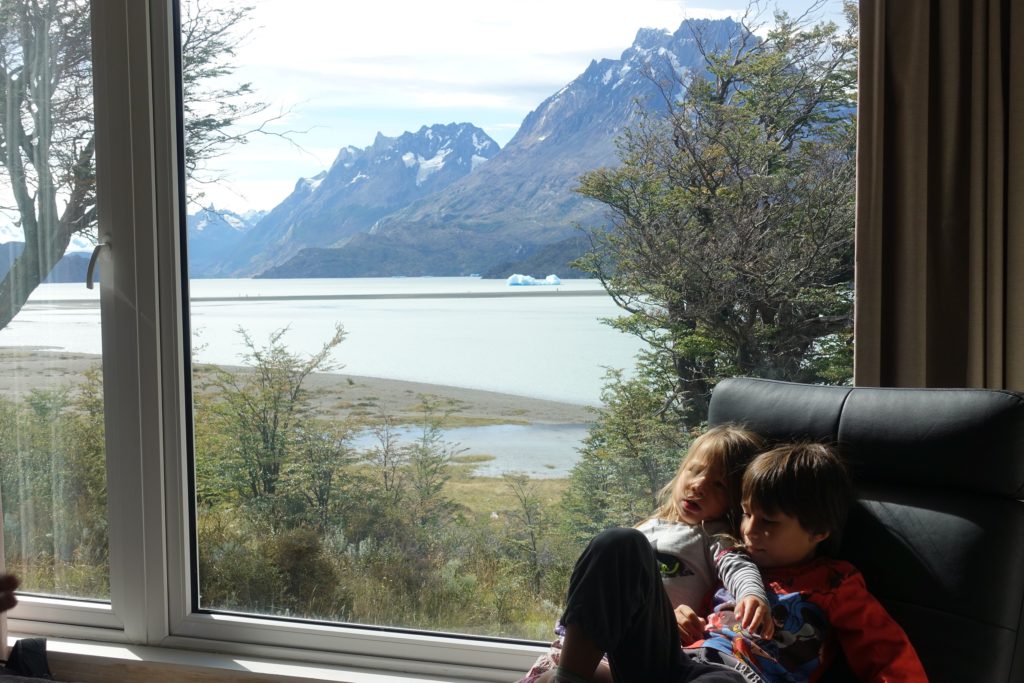 A quick stop at the Milodon cave on the way to the hotel. An explorer found the skin of the extinct animal there. The cave is underneath an overhanging rock and they're still excavating and finding things there today.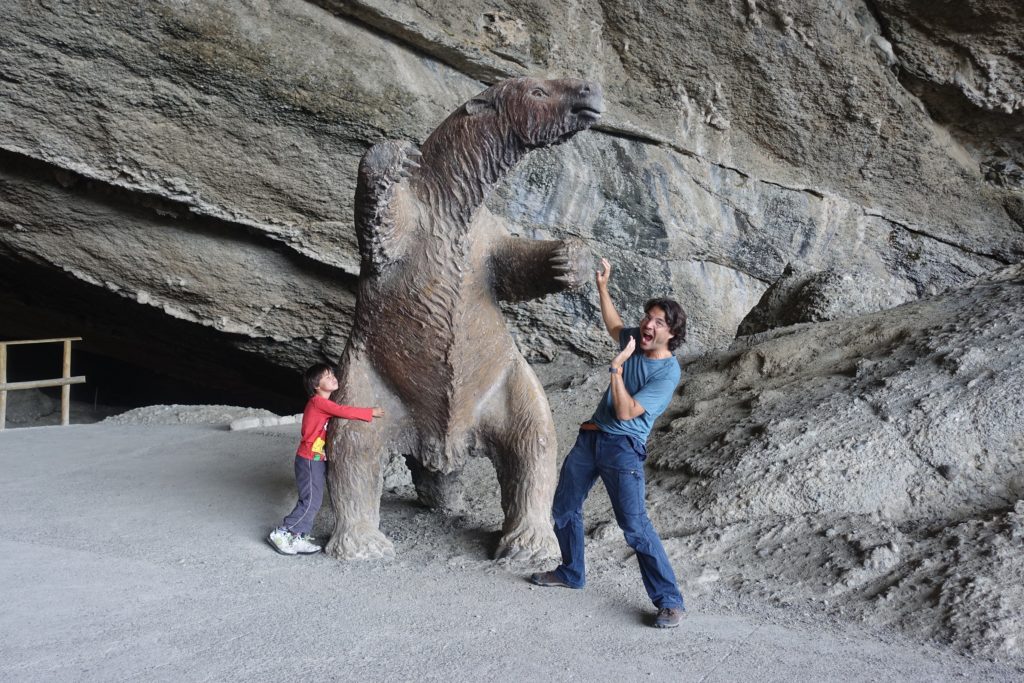 We booked an all-day tour with a guide, who was brilliant, and just as interested in wildlife as Xavi which helped! We were a bit worried about them being in the car all day, but they were really good and Amber managed a 2-hour nap too.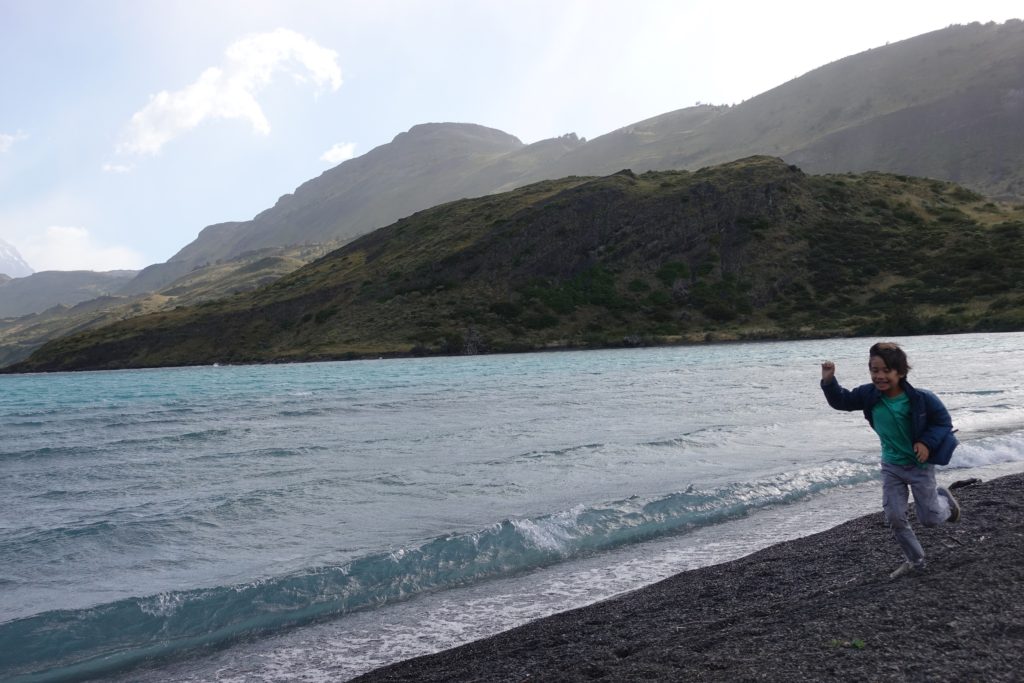 The first hotel in the area, built in …., apparently a puma once crossed the bridge when it was closed in winter, but was too scared to go back over, so they had to drug him and carry him back!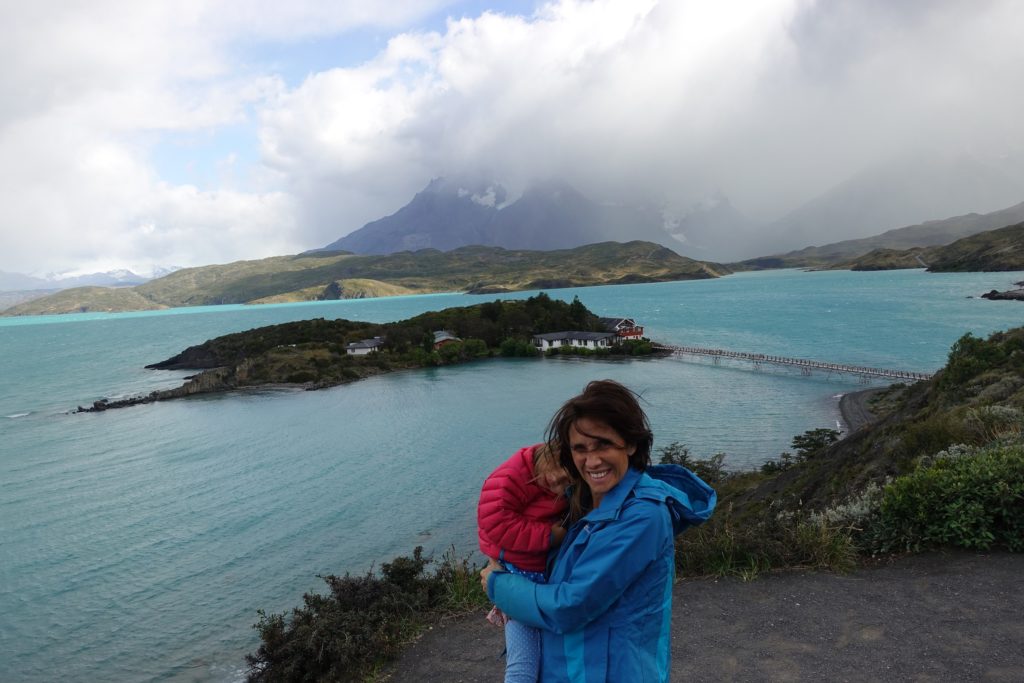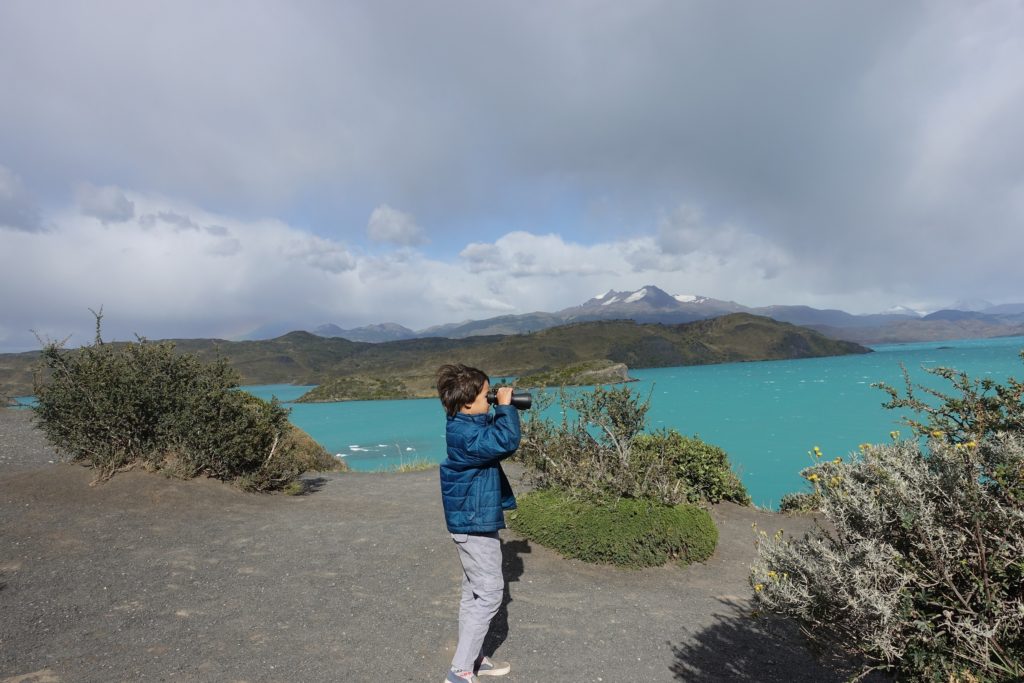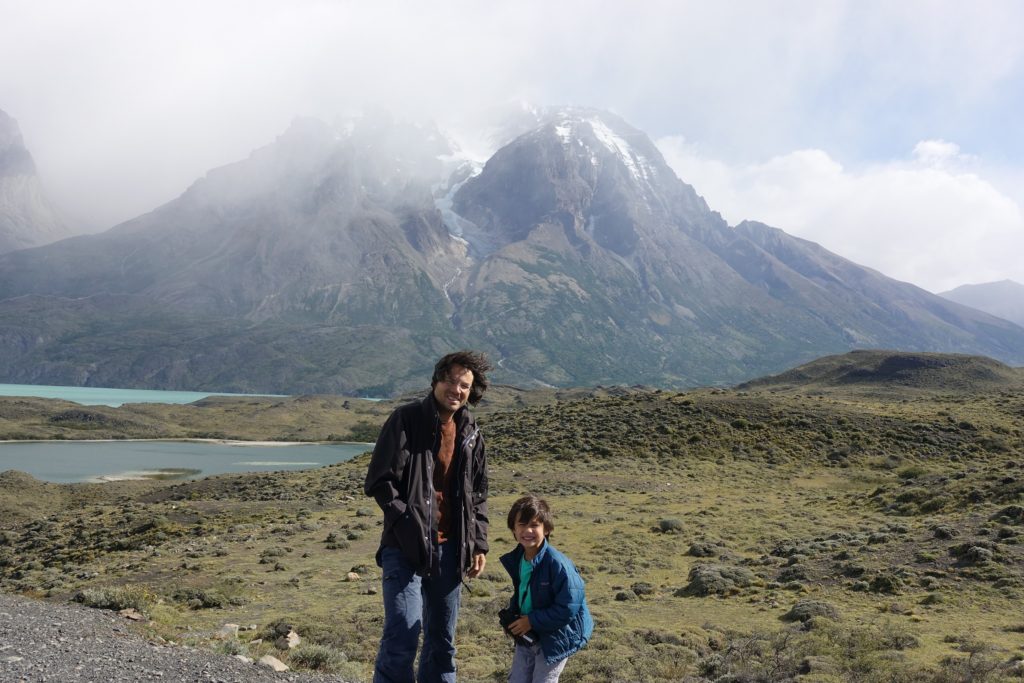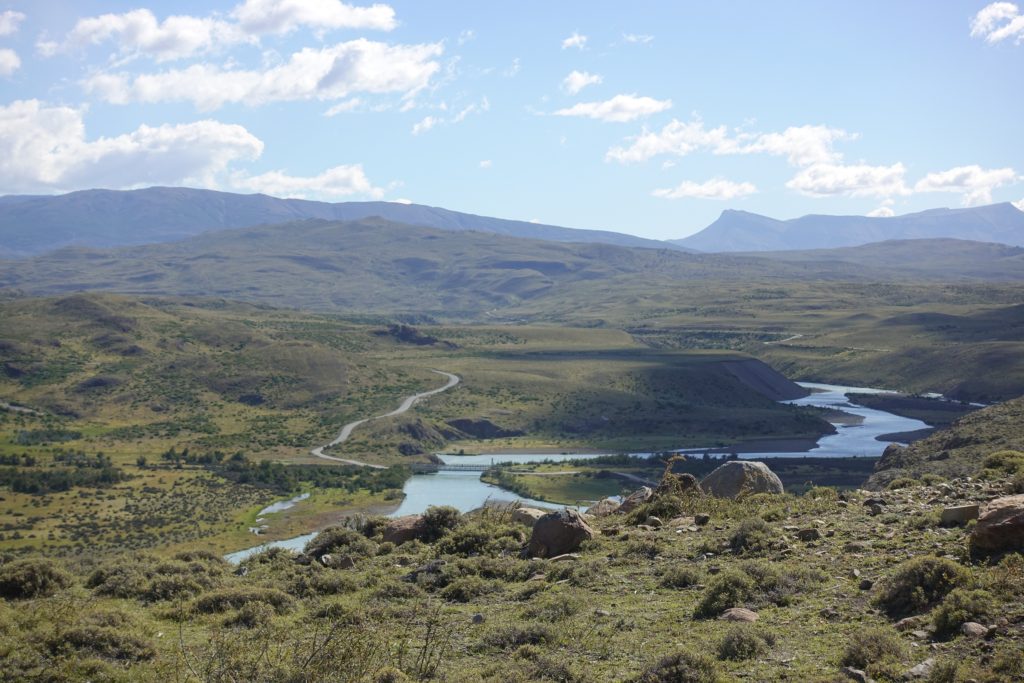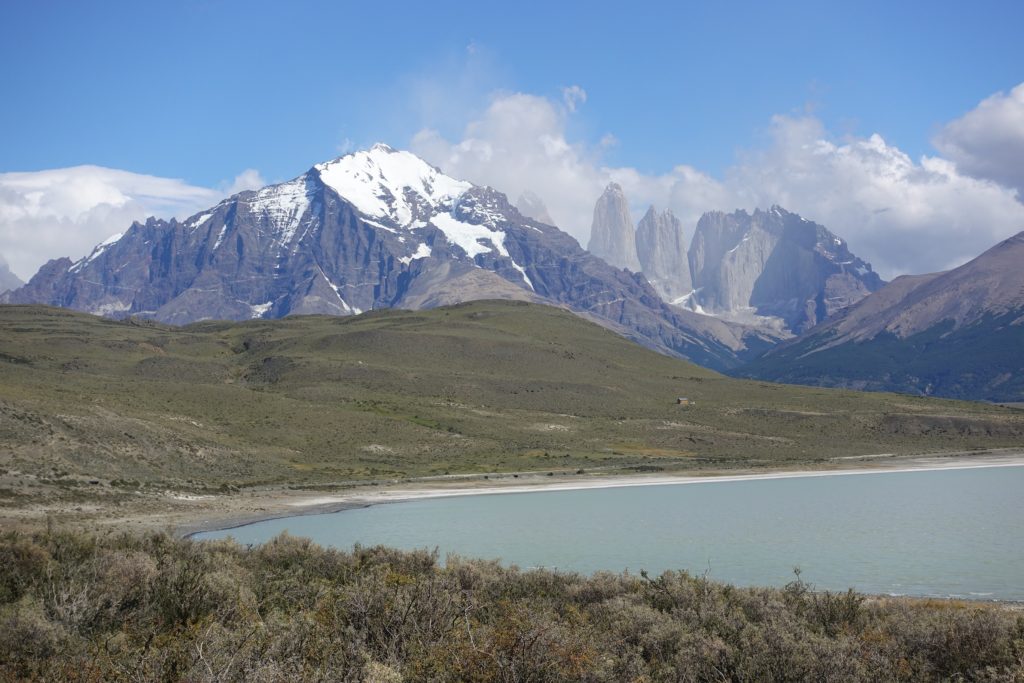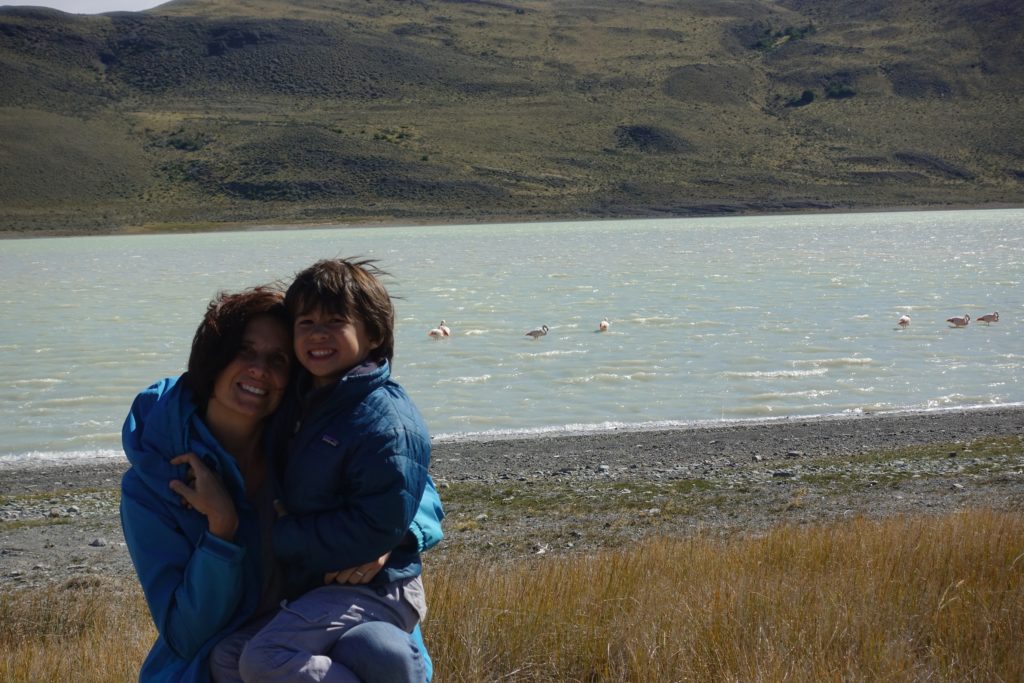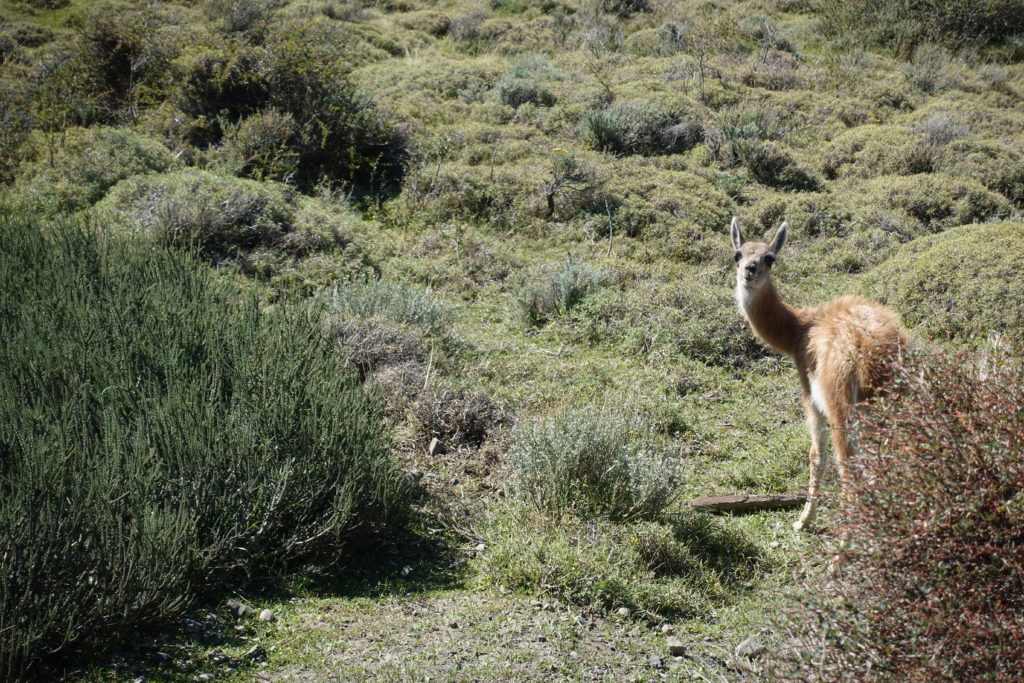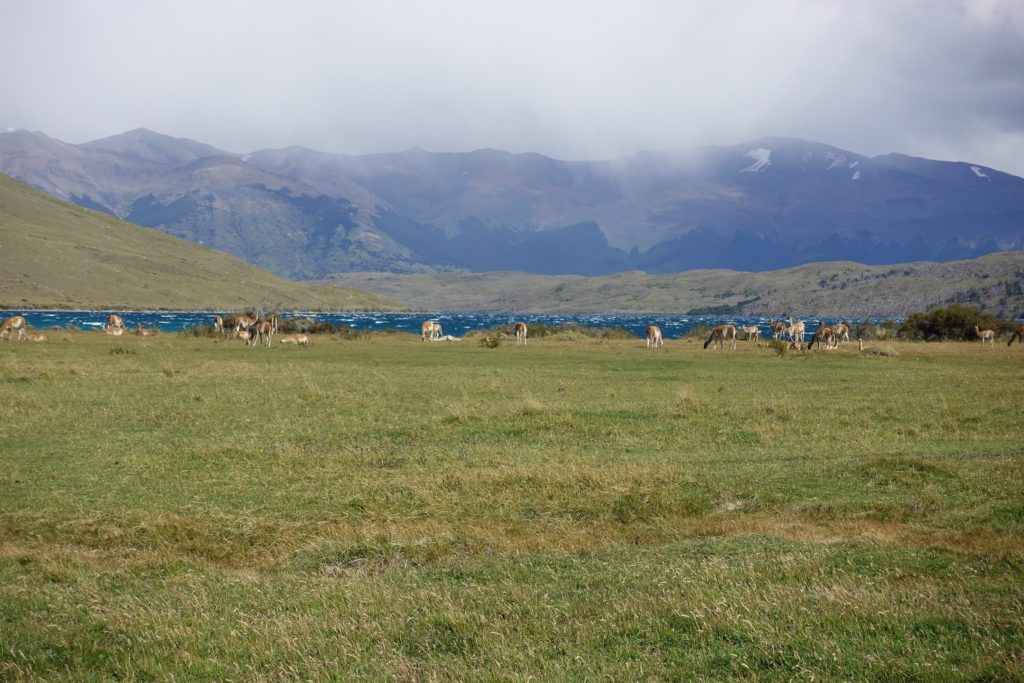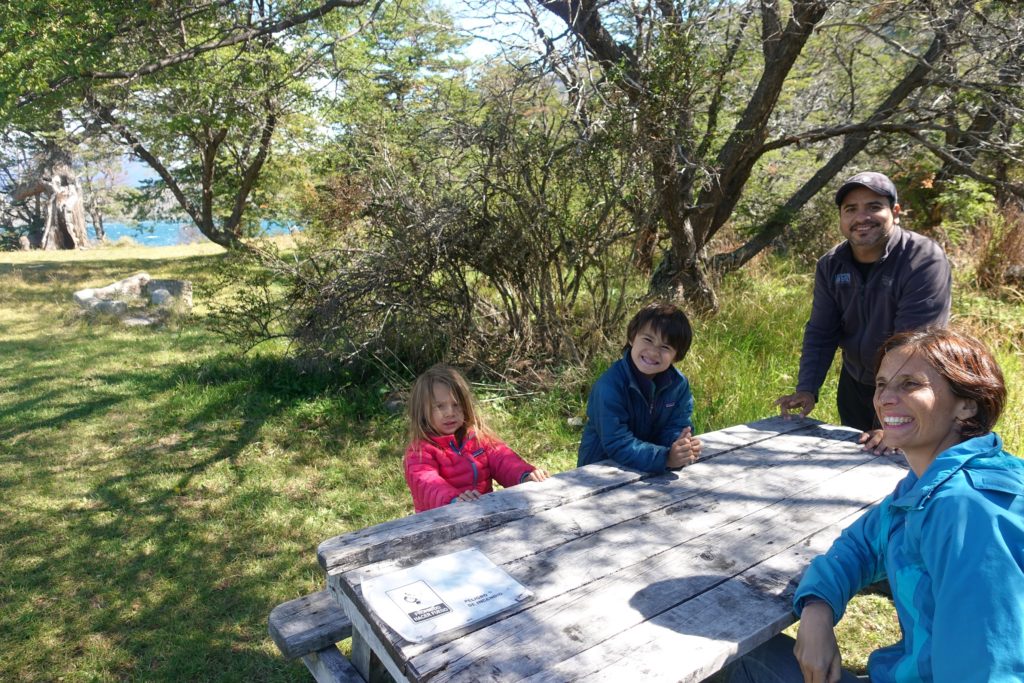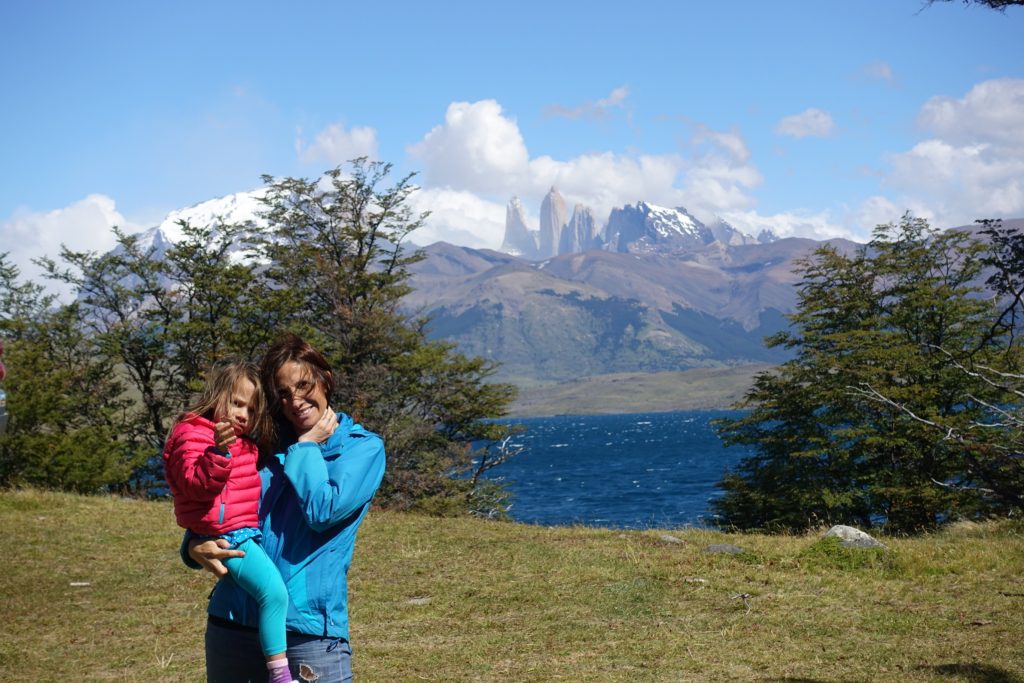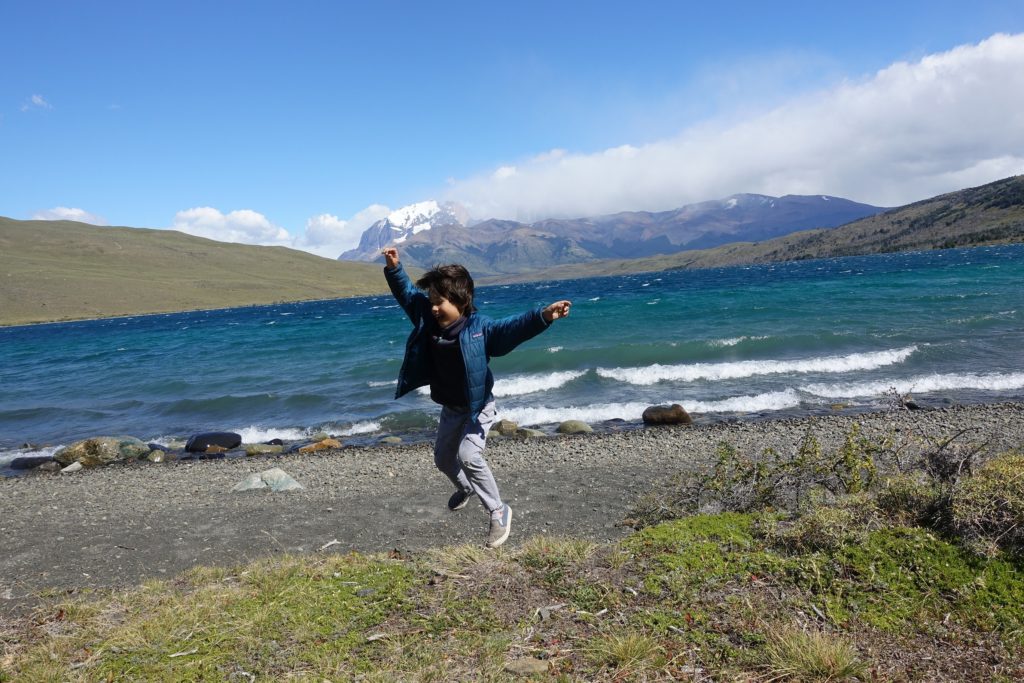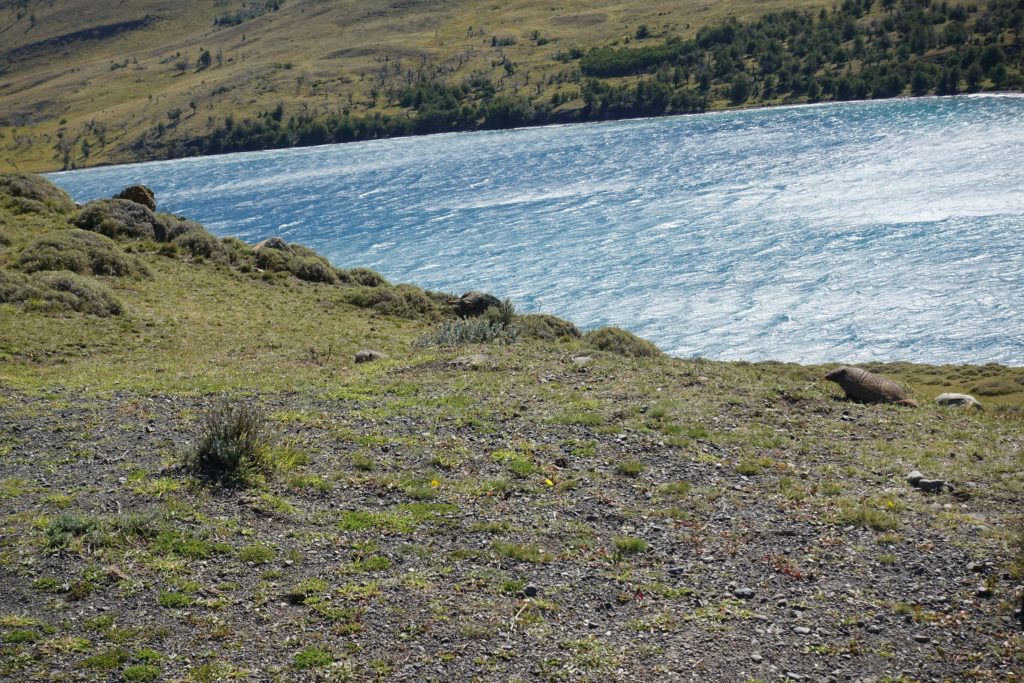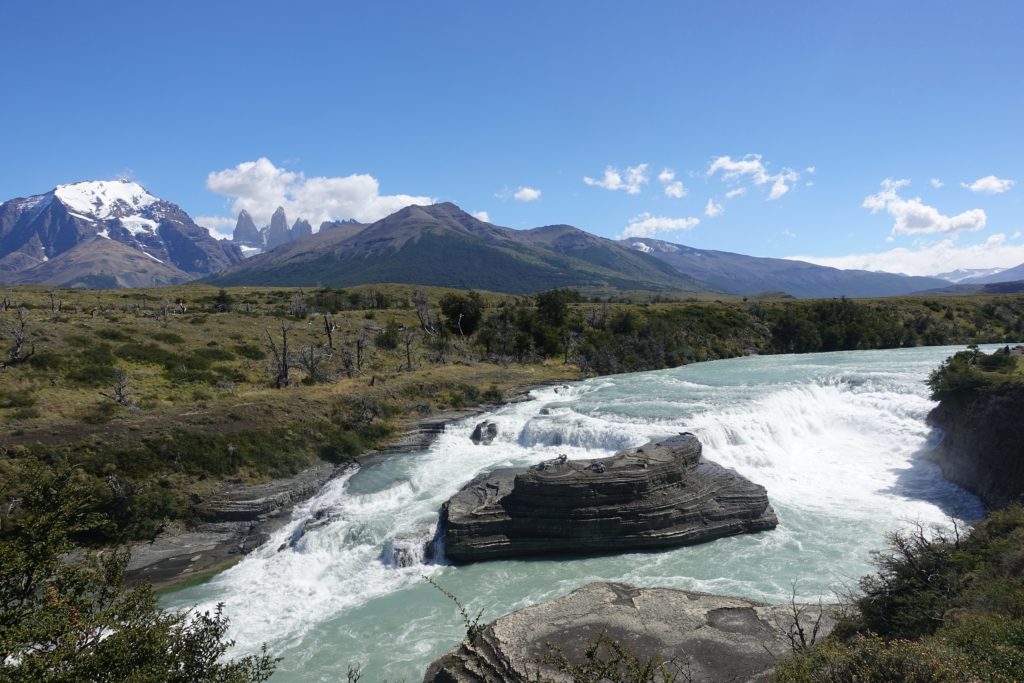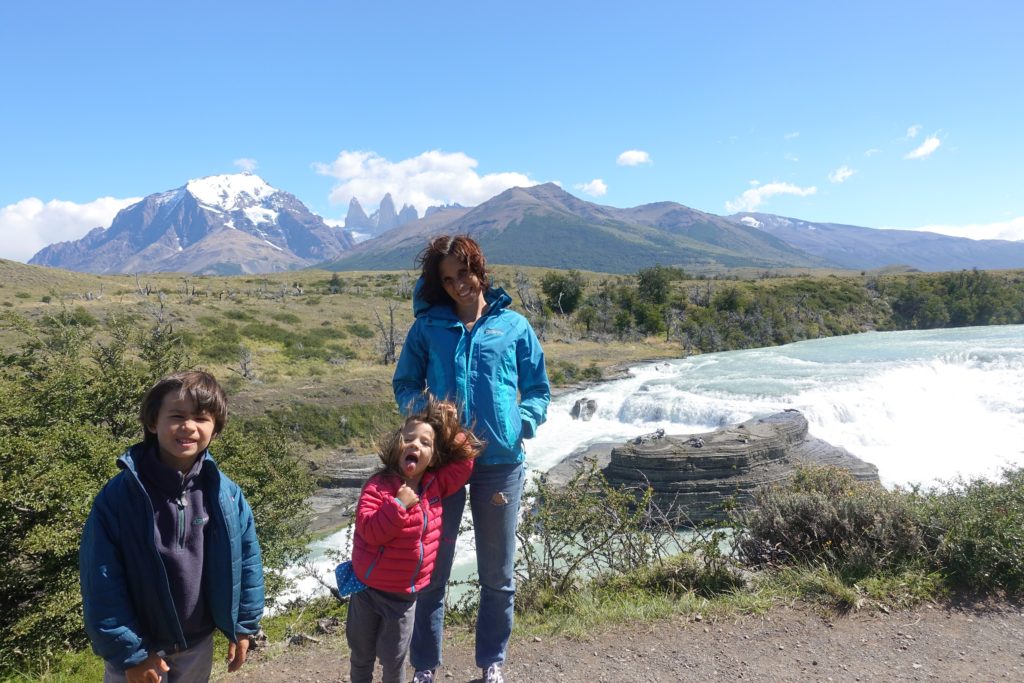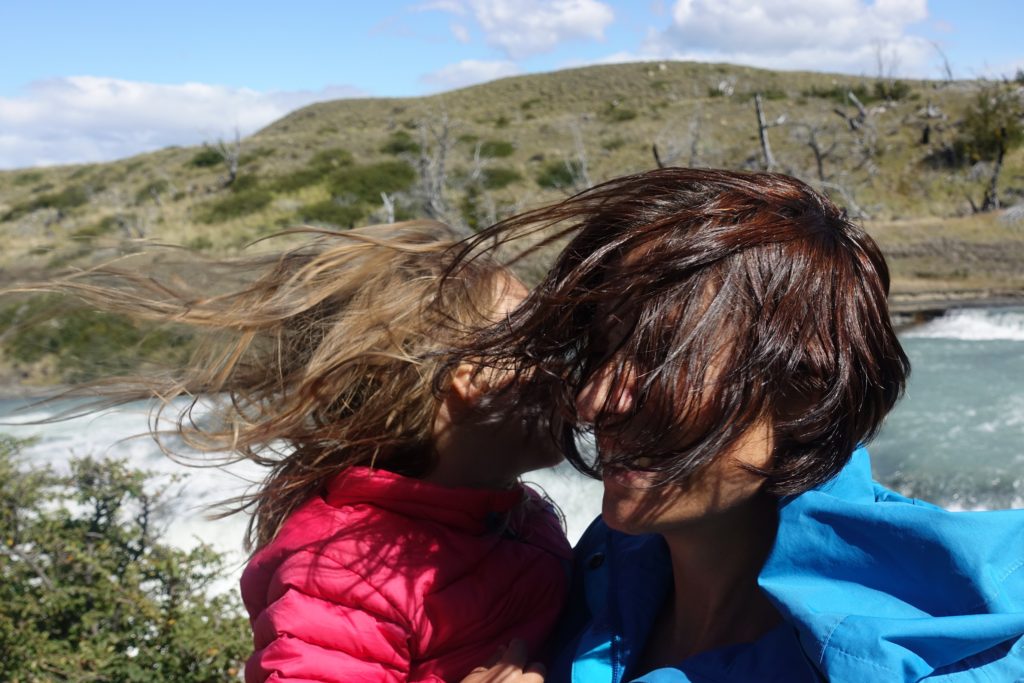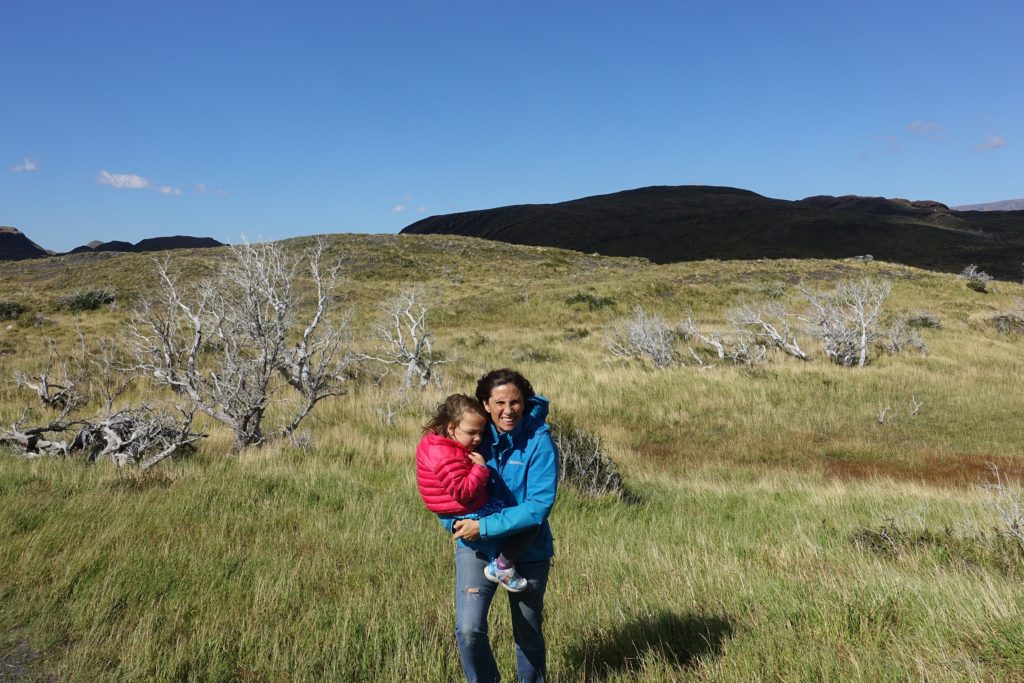 We saw lots of lakes and waterfalls and clocked up a good list of animals too – guanaco (same family as the camel), flamingos, armadillos and lots of different birds.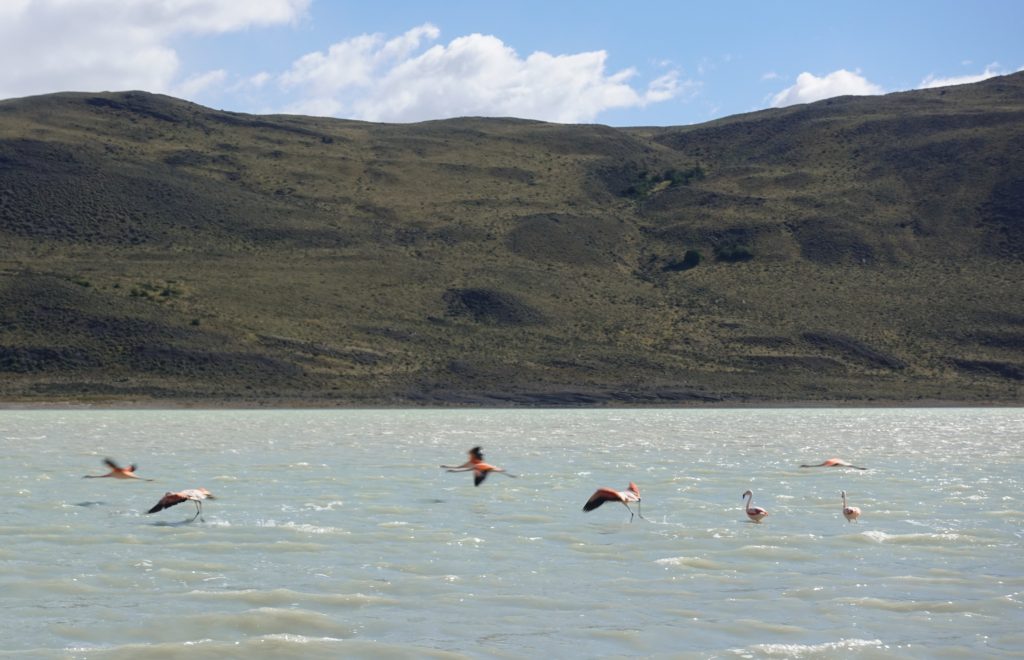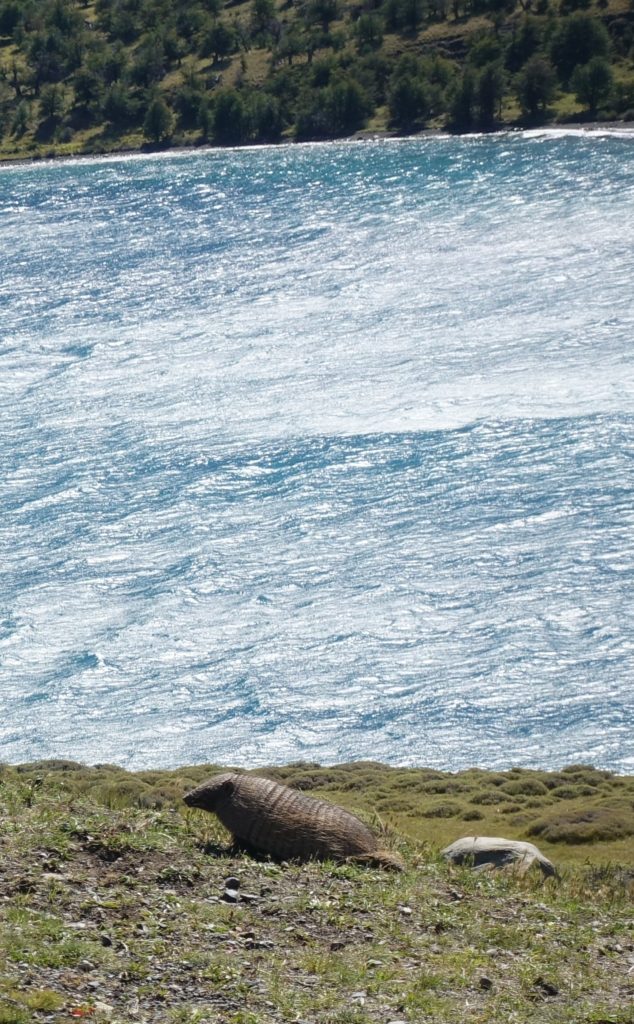 The next day we did the Lago Grey Navigation which takes you out onto the lake right up to the face of the glacier. There are 3 sections where it has split and each has different formations – so interesting for us to see, but the kids were really tired and Xavi was bored stiff and wouldn't go outside after the first time (it was pretty cold and windy!!). It was incredible seeing icebergs floating everywhere with all the different colours in them and amazing to think the landscape is constantly changing.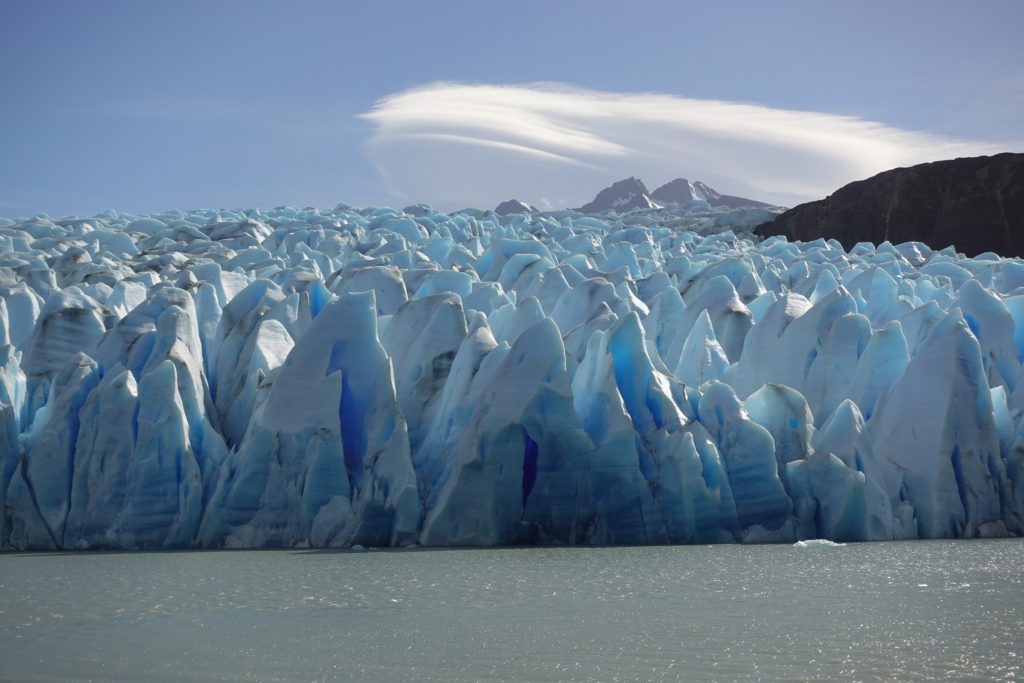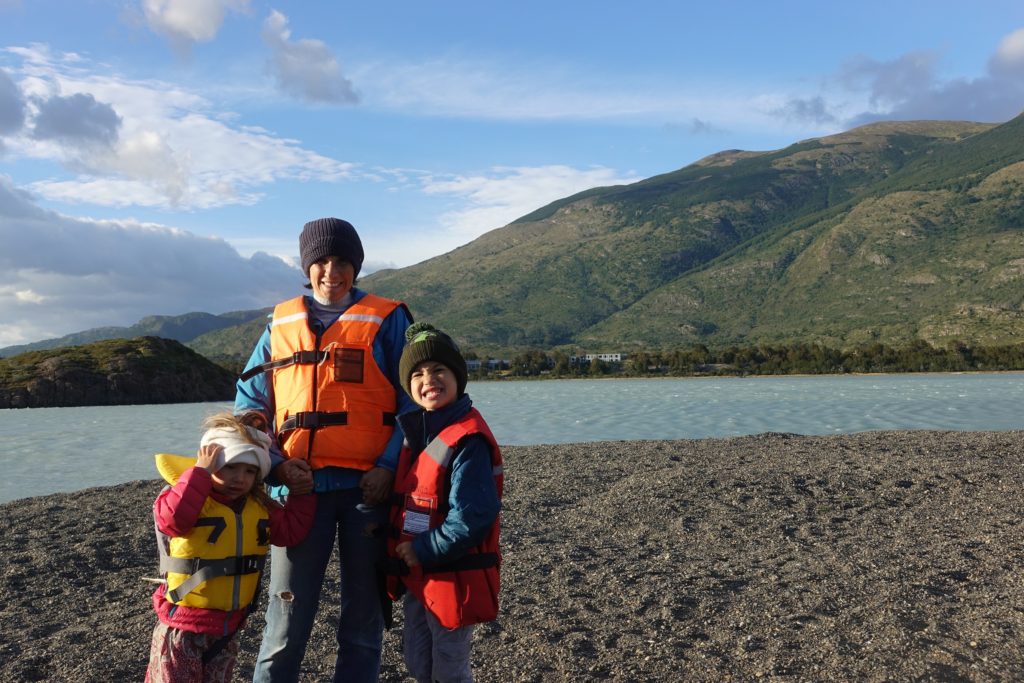 Just off out to the glacier for some ice…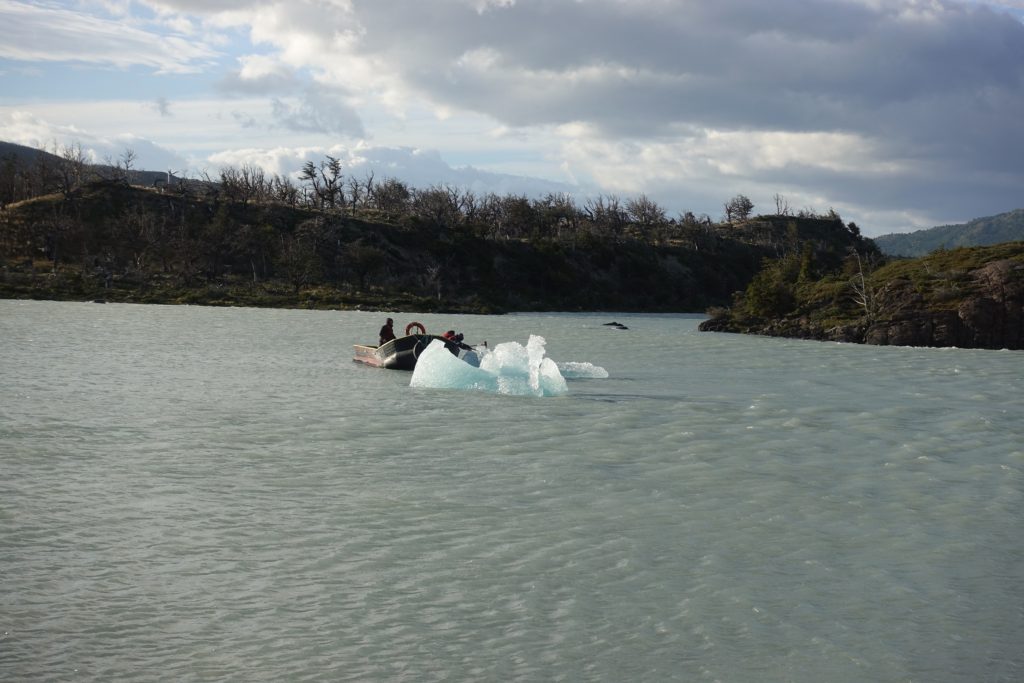 And here it is in our drinks – not sure who was more excited, Xavi or Robb!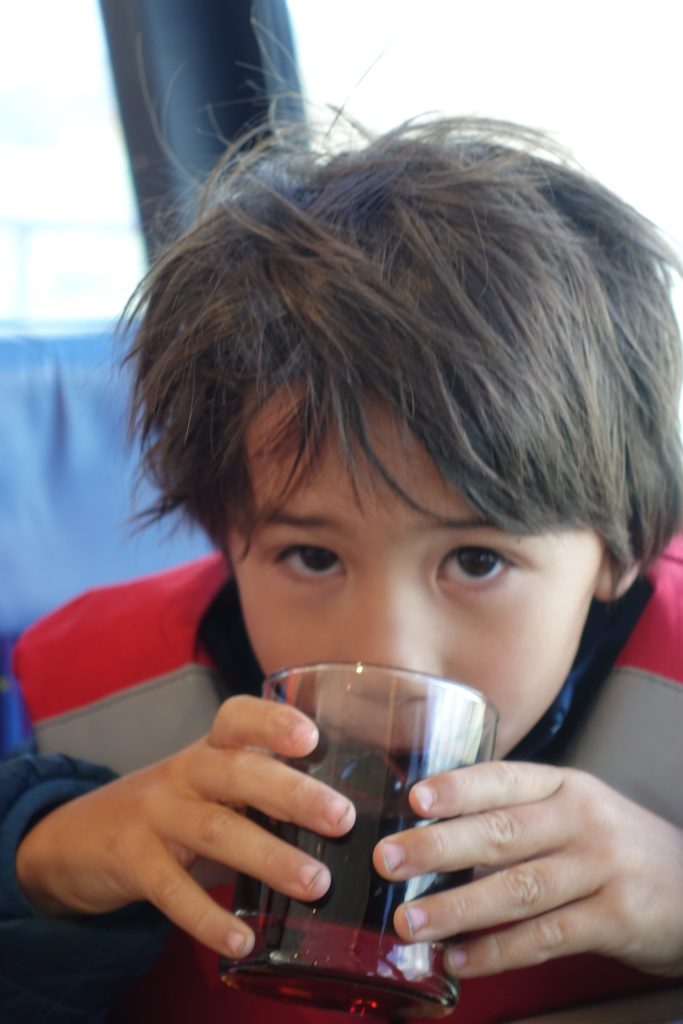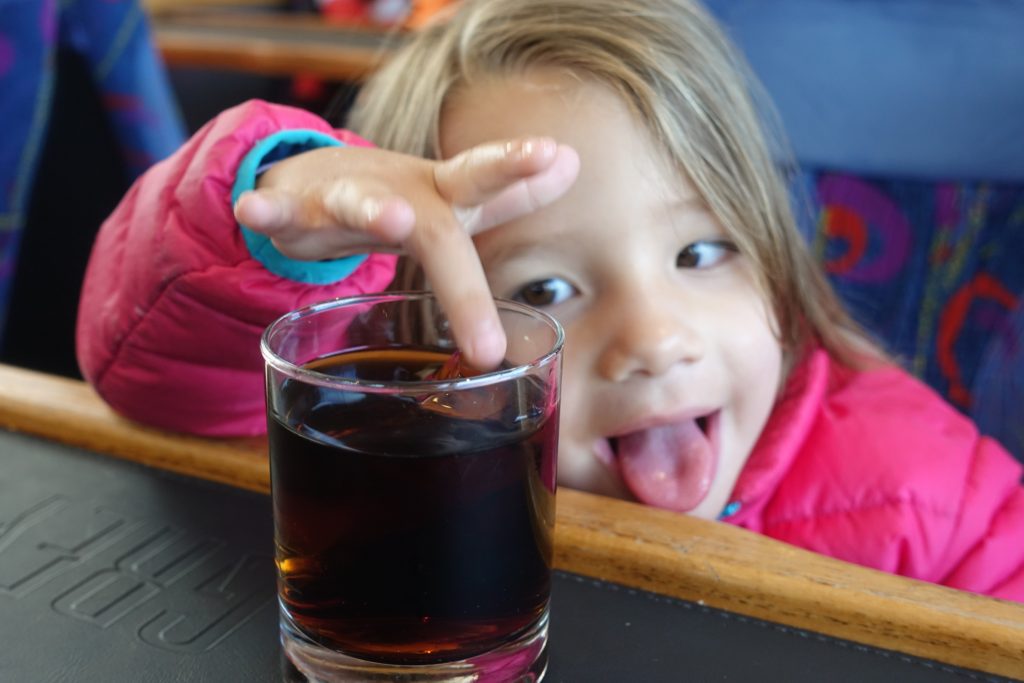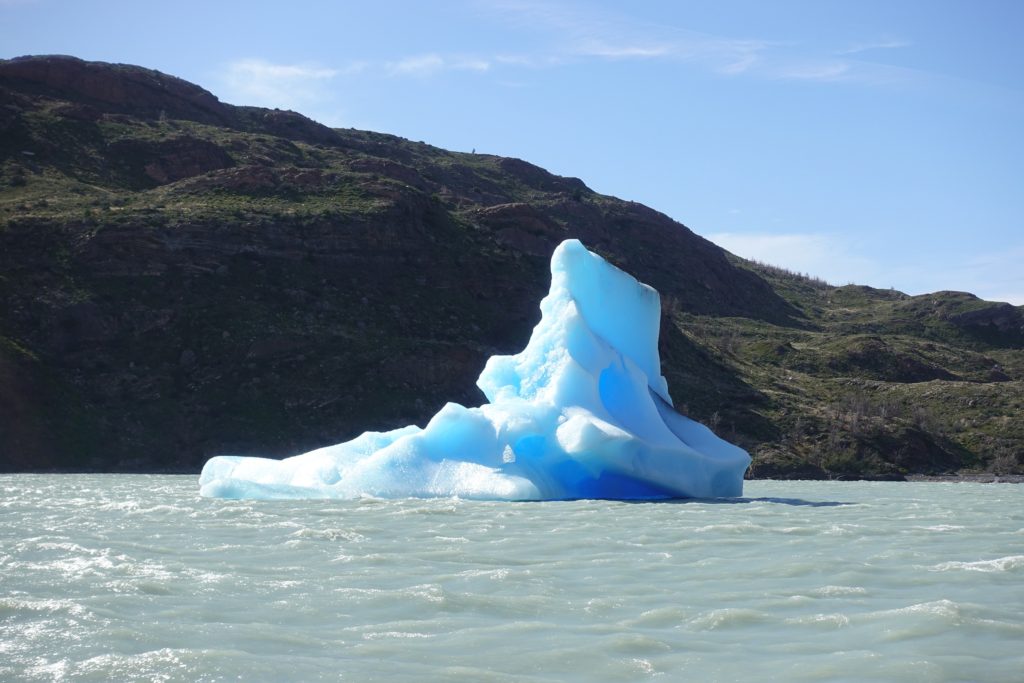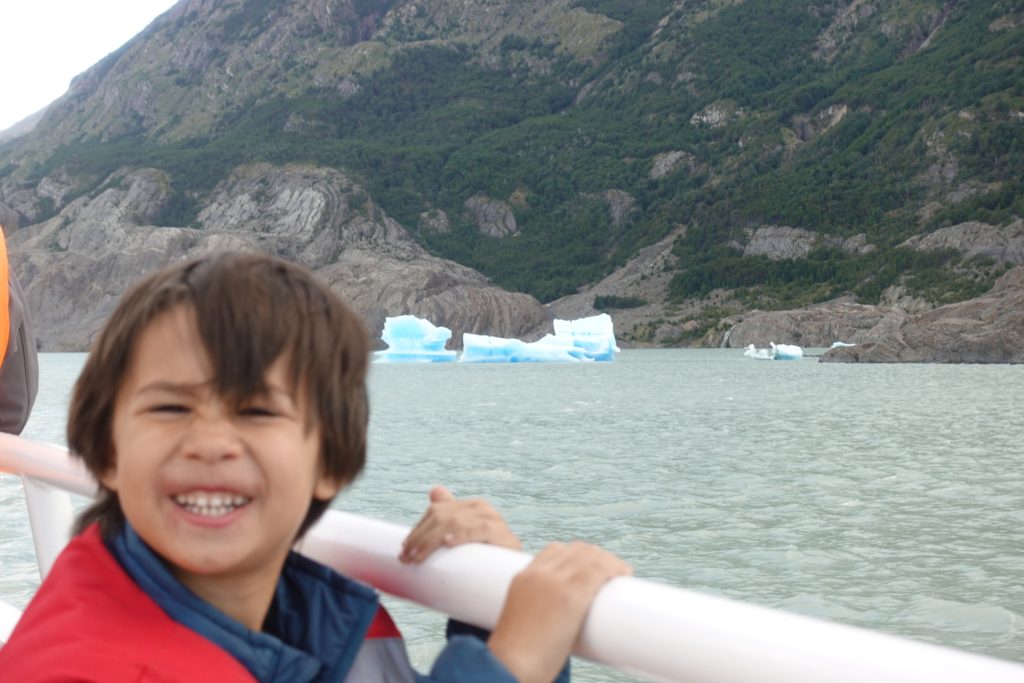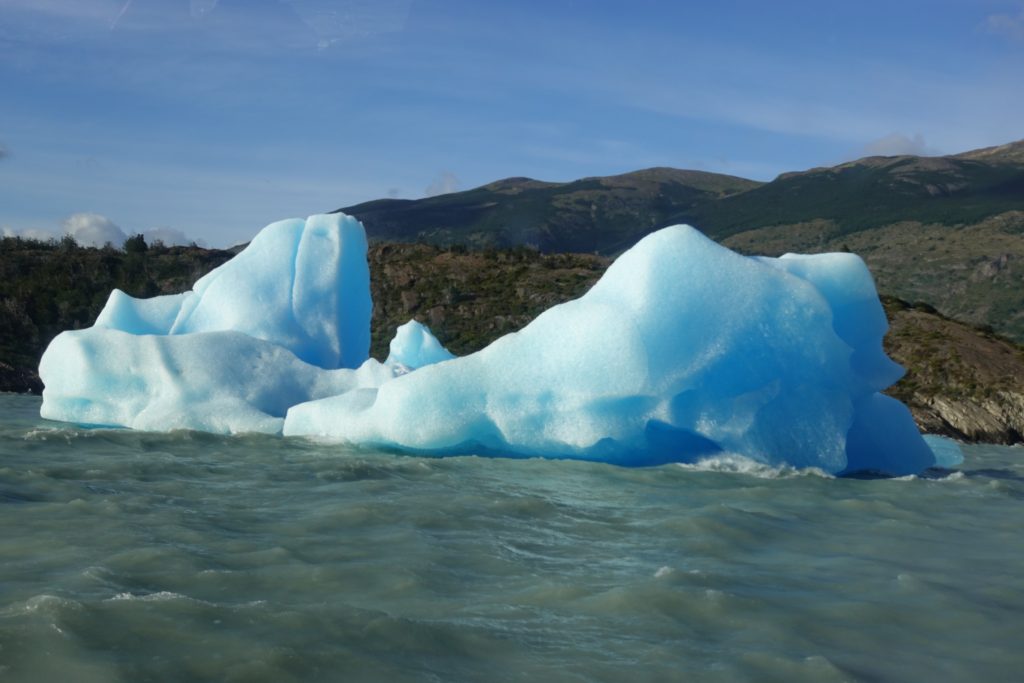 A solar eclipse on the way – first we've ever seen – amazing!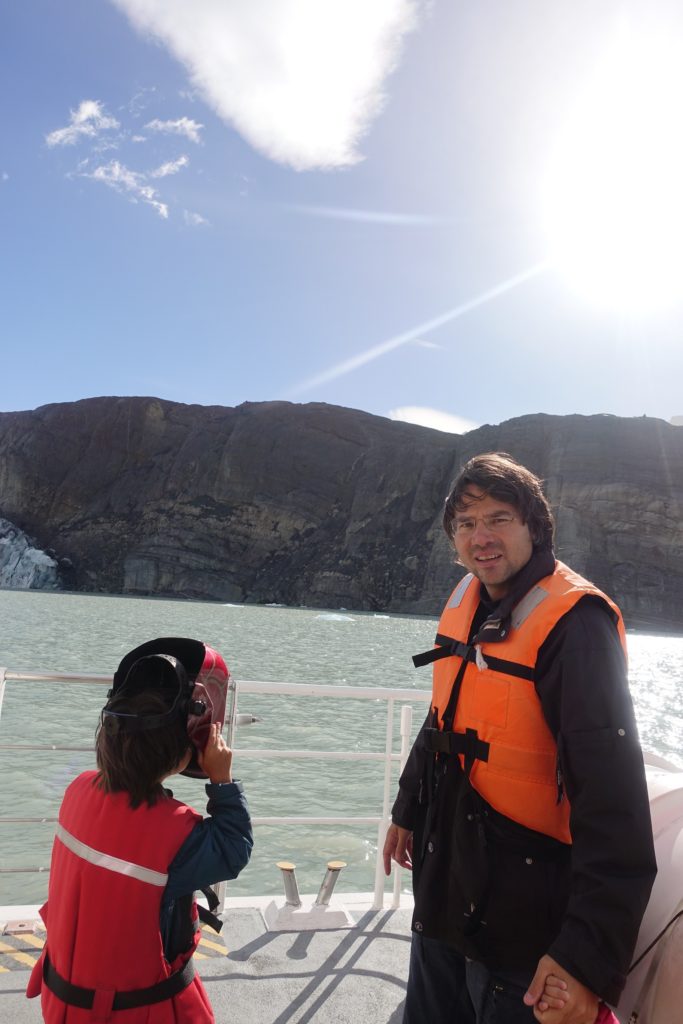 The hotel from the lake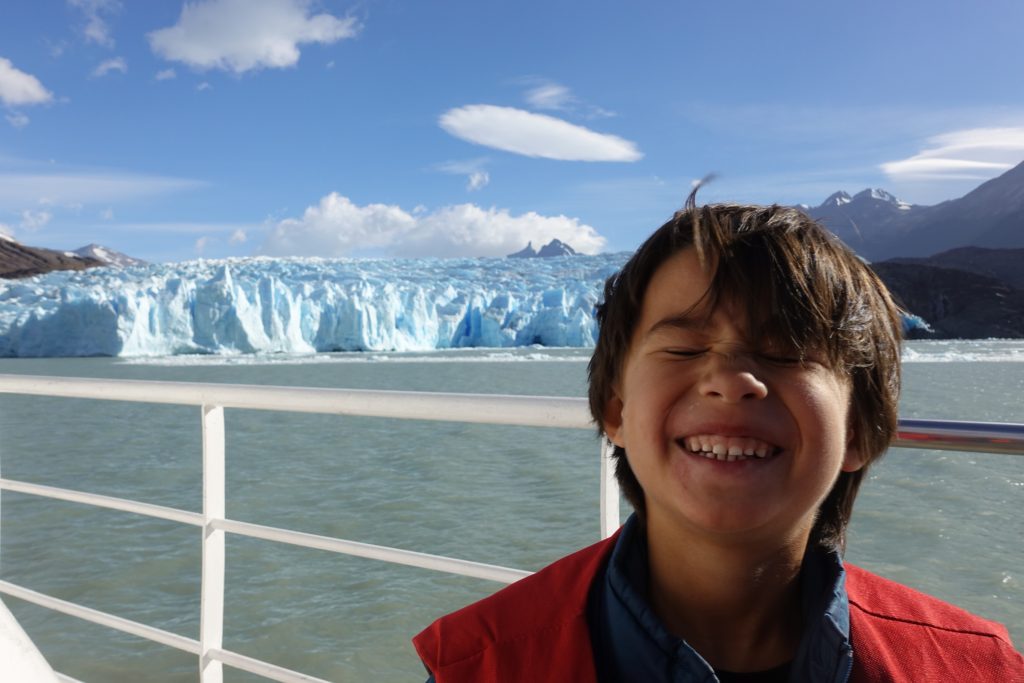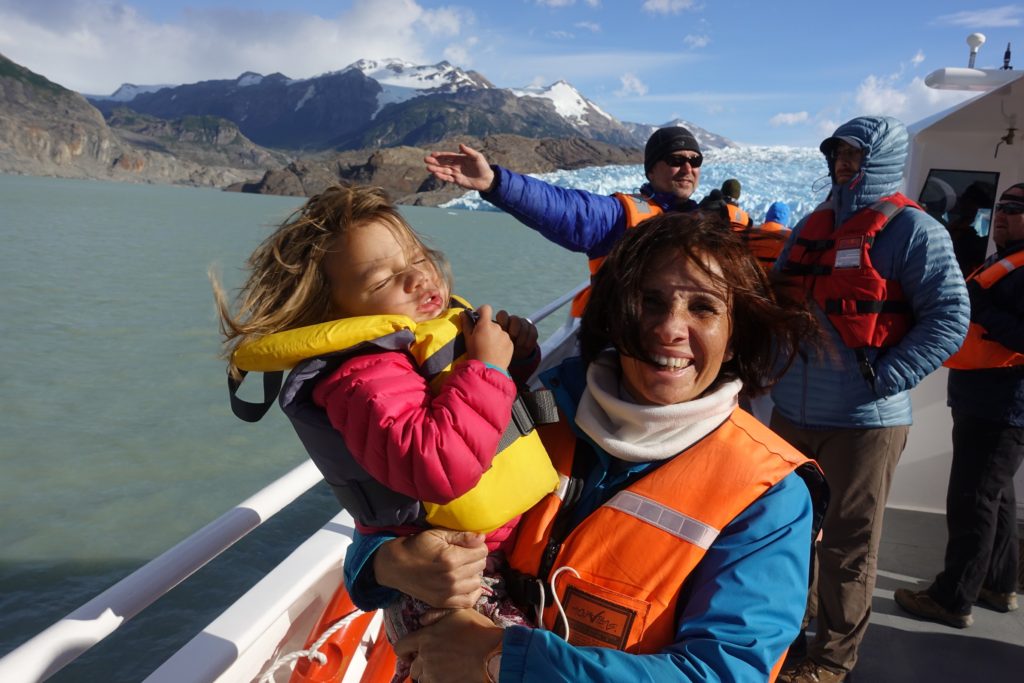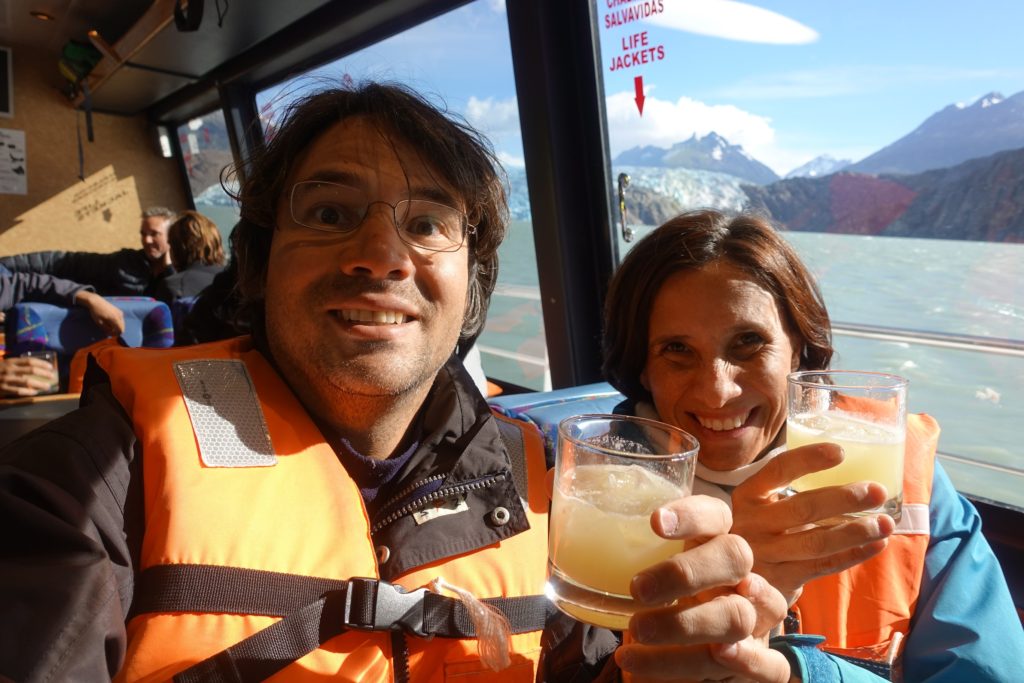 We resorted to a selfie after Xavi failed to get both the Pisco Sours and the glacier in the photo!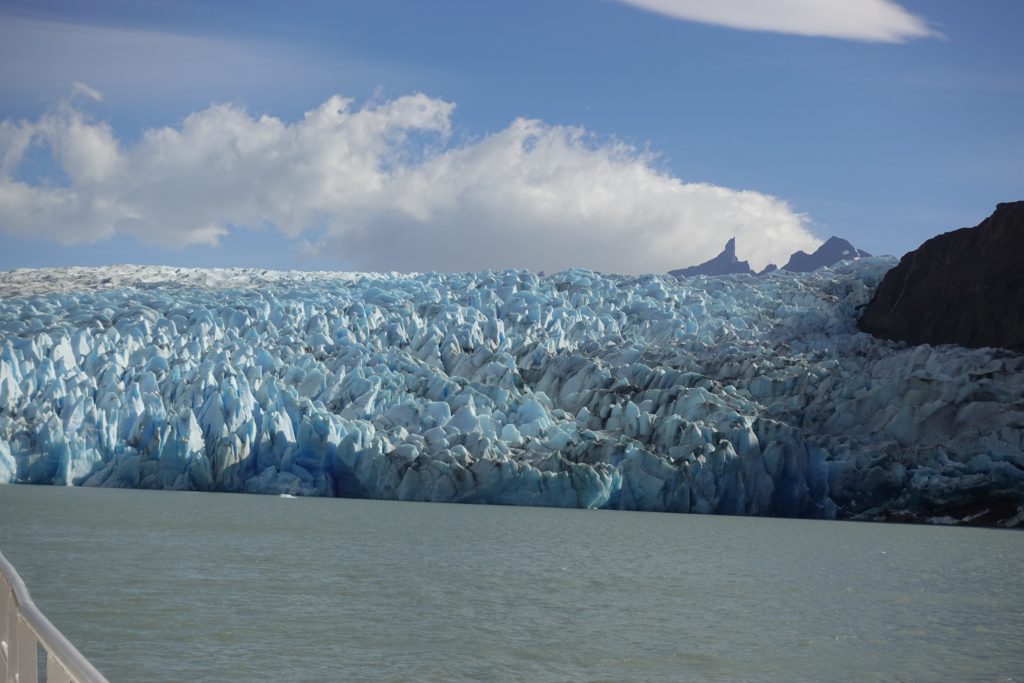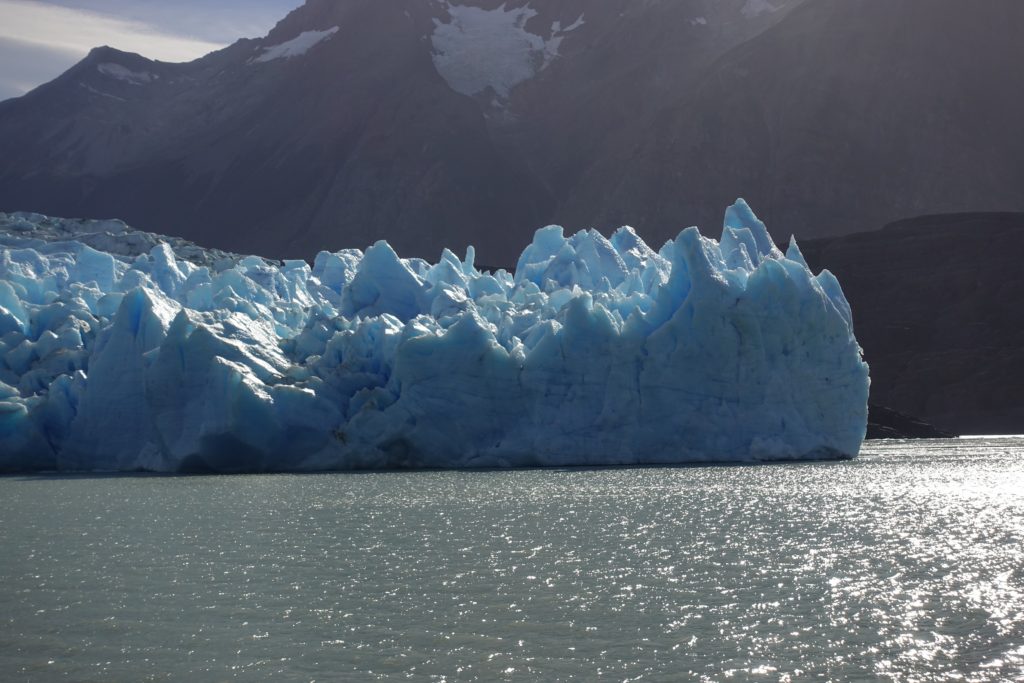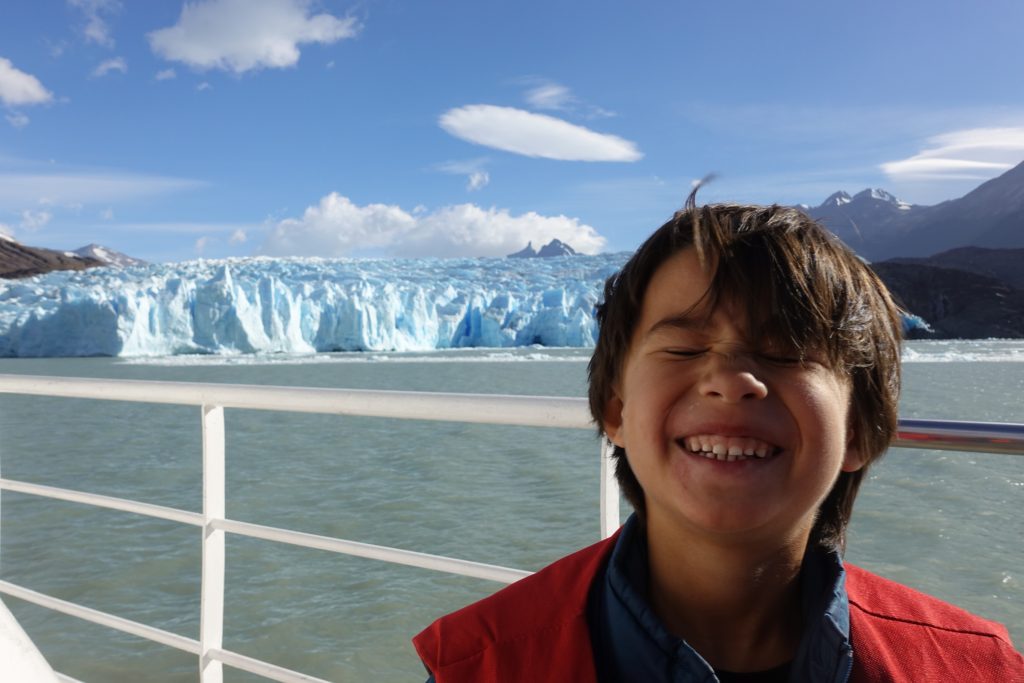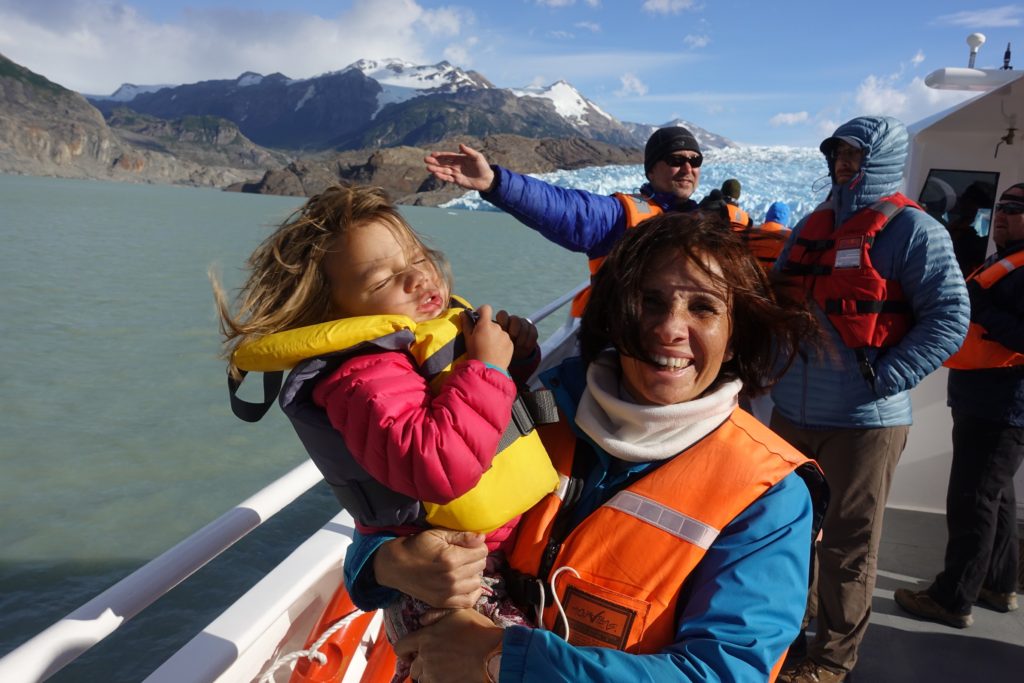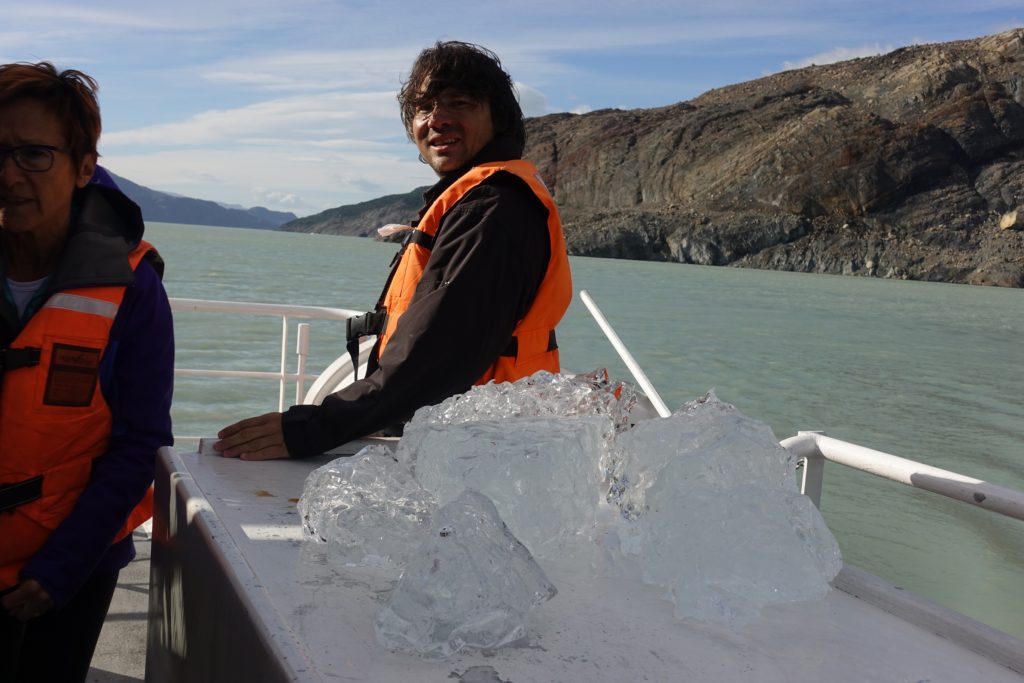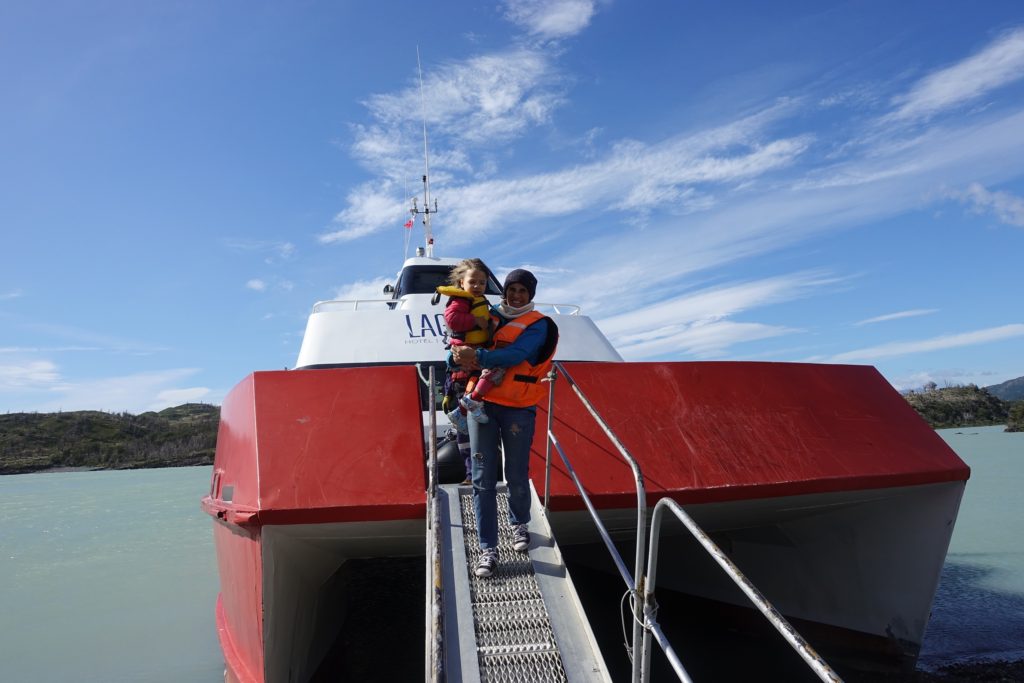 And one photo of Puerto Natales where we stopped for one night on the way to Argentina. Last picture there as we left our camera on the bus!!! It was a fairly quiet town, but did have the world's only Zambian Chilean fusion restaurant, which comes highly recommended by us all!