Iguazu
Different views, as you're on the side of the waterfalls here - closer up and looking down on them - equally stunning.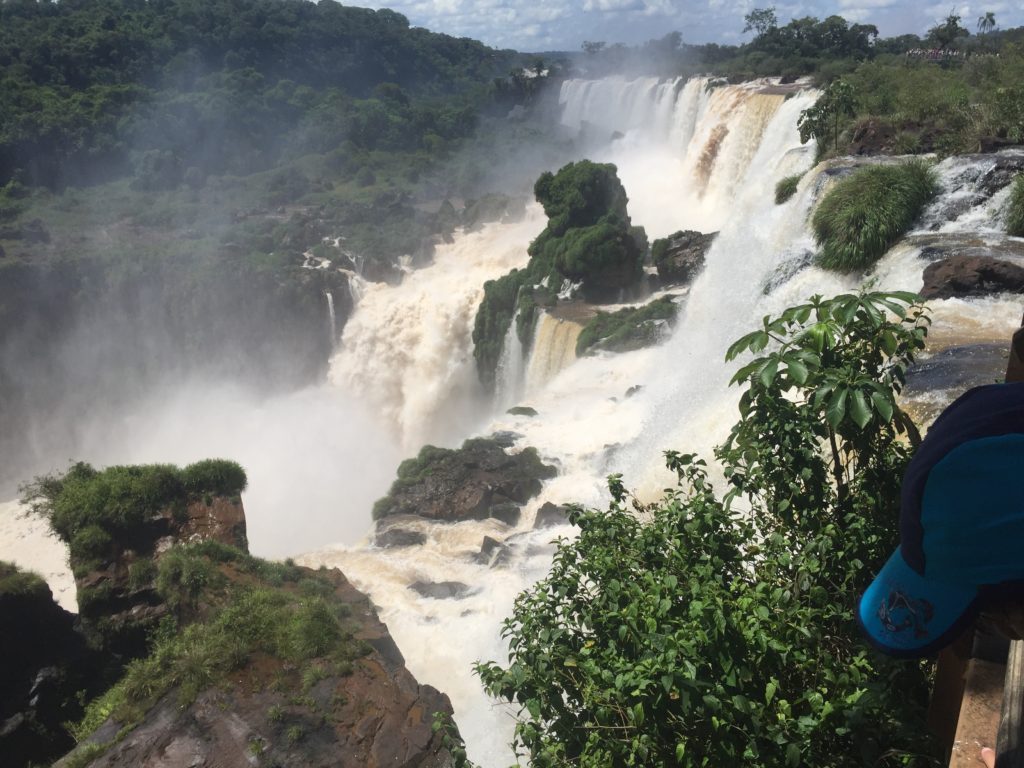 The park had been closed for a few days because a puma had come in too close (apparently!) - all the info was rather sketchy and no-one knew why they reopened one part and kept the walking path closed on the day we went. It took us nearly 2 hours to queue for the crappy little train. Staff were shockingly disorganized (not unusual for Argentina we've found) and really unhelpful! We got to the main walkways on the upper circuit, but couldn't visit the Devil's Throat from this side or the lower circuit unfortunately. Food was awful too. Luckily nothing could spoil the natural beauty of the site - although a comment from Xavi, "I don't think you two realize just how boring waterfalls are," showed us that he did not feel the same!
Monkeys at the start - remember we lost our good camera 😉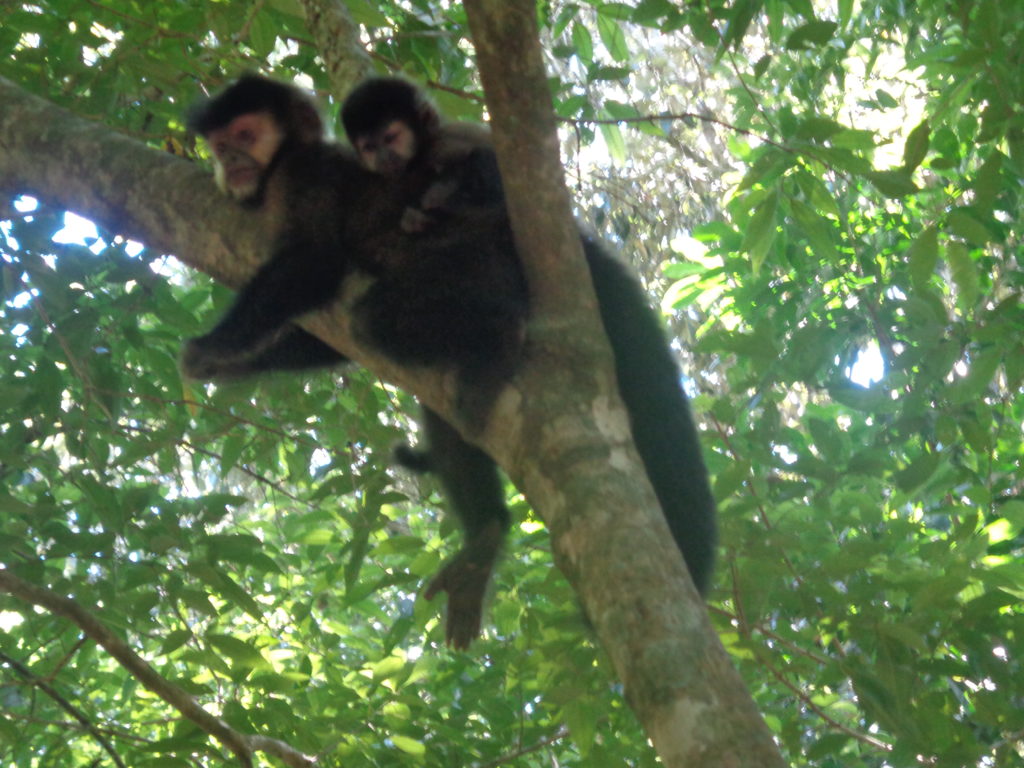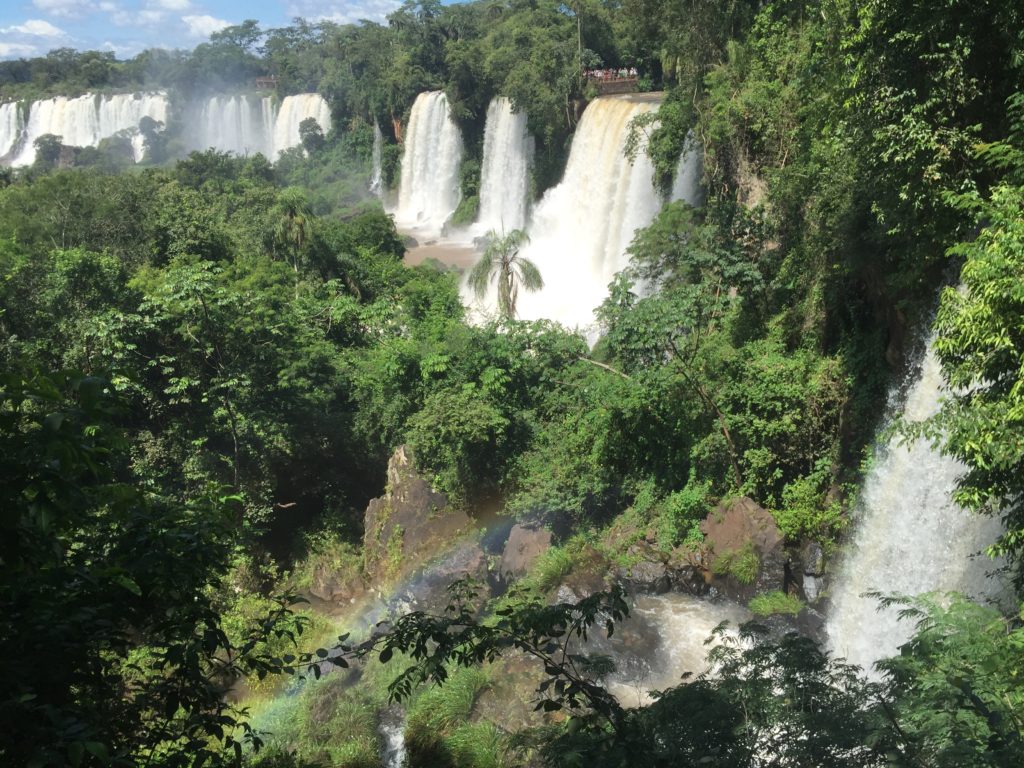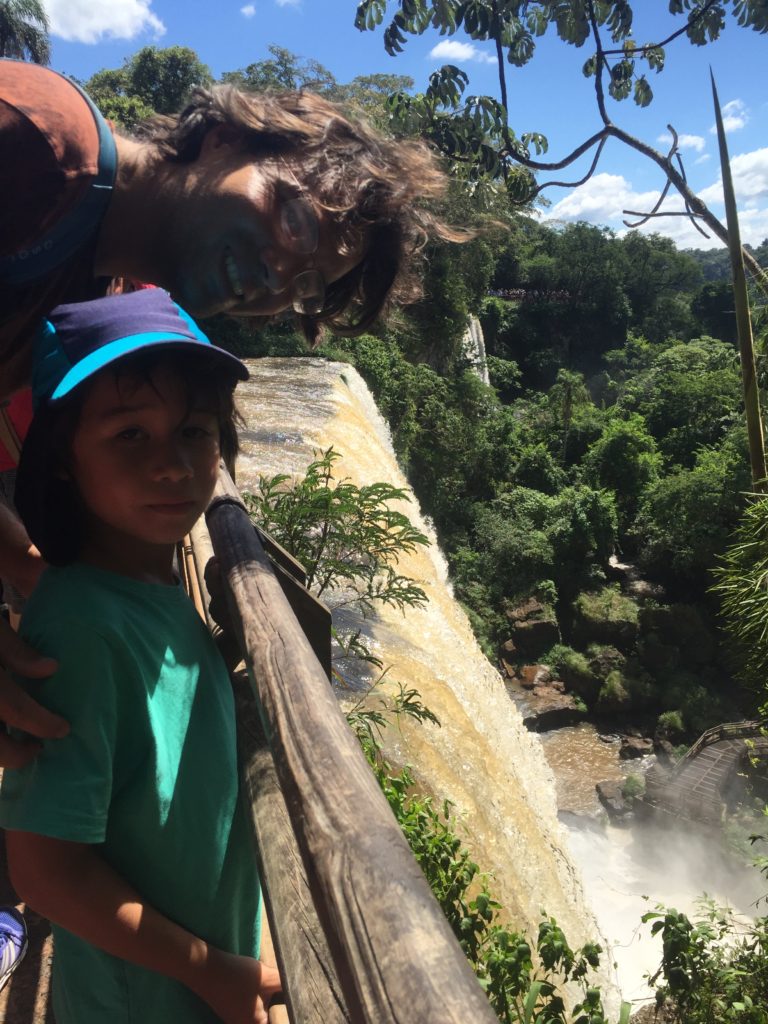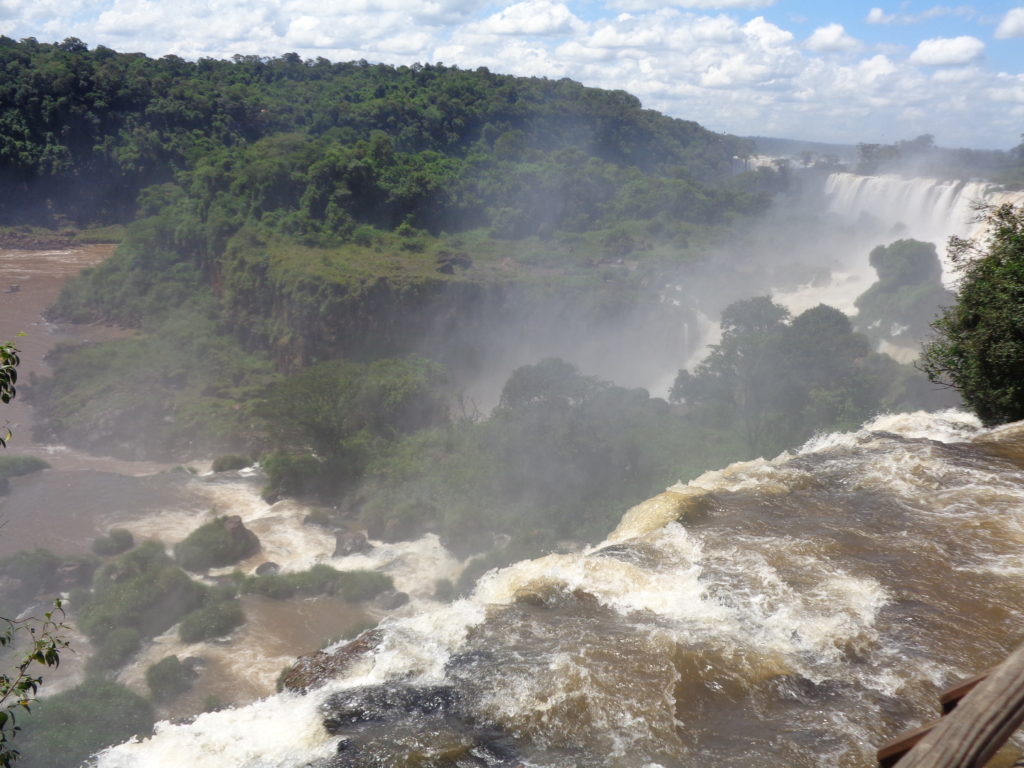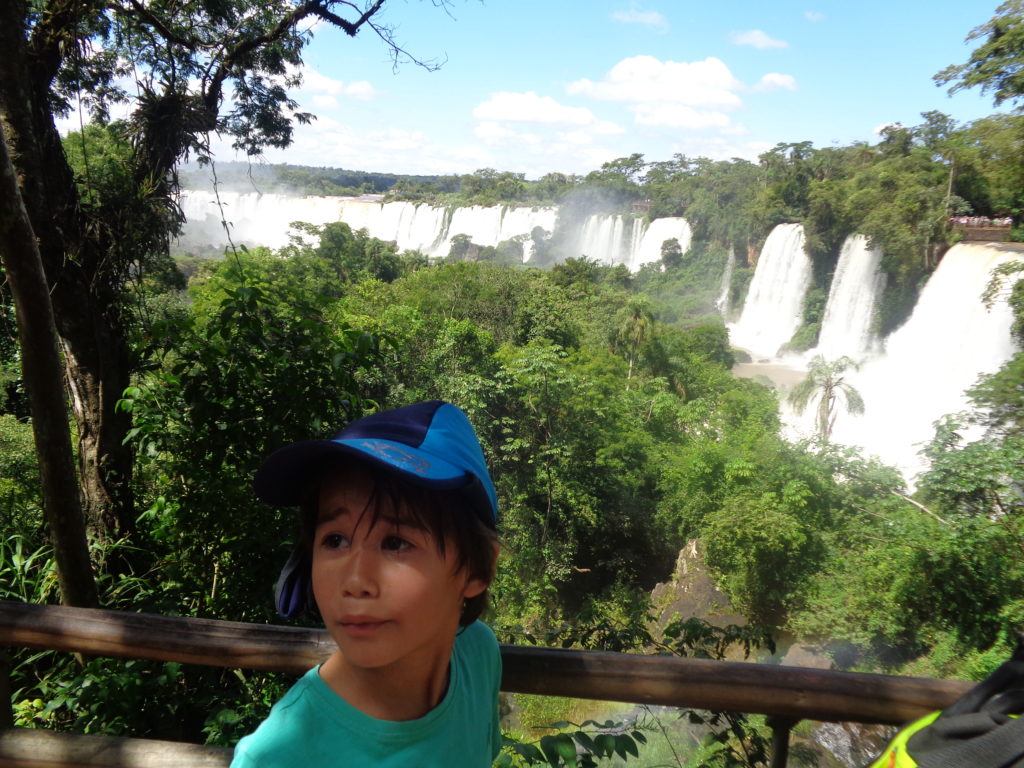 The taxi driver from the airport was a lovely lady called Marcli who was happy to fit in with our schedule for the next few days, at a slightly high price perhaps, but so worth it for the convenience. She was gorgeous with the kids too.