Machu Picchu
I'm going to post a lot of photos because it was so incredible, but photos cannot do it justice - the sheer scale of the mountains surrounding it and the whole of the citadel is just absolutely incredible - if you haven't been - GO!!! If I could go back tomorrow, I would - it's magical!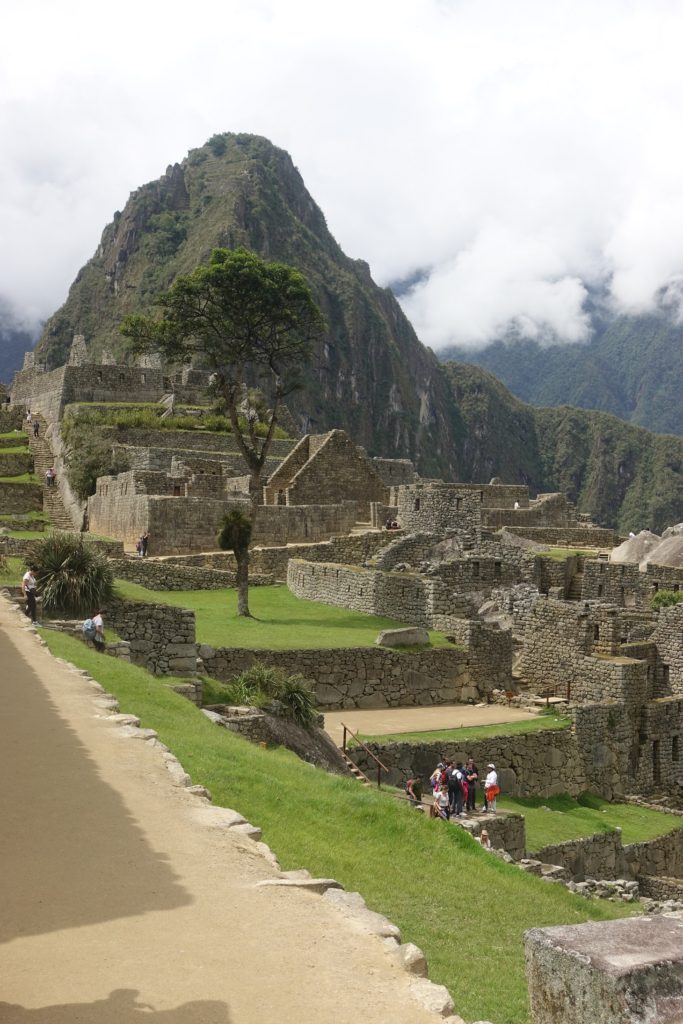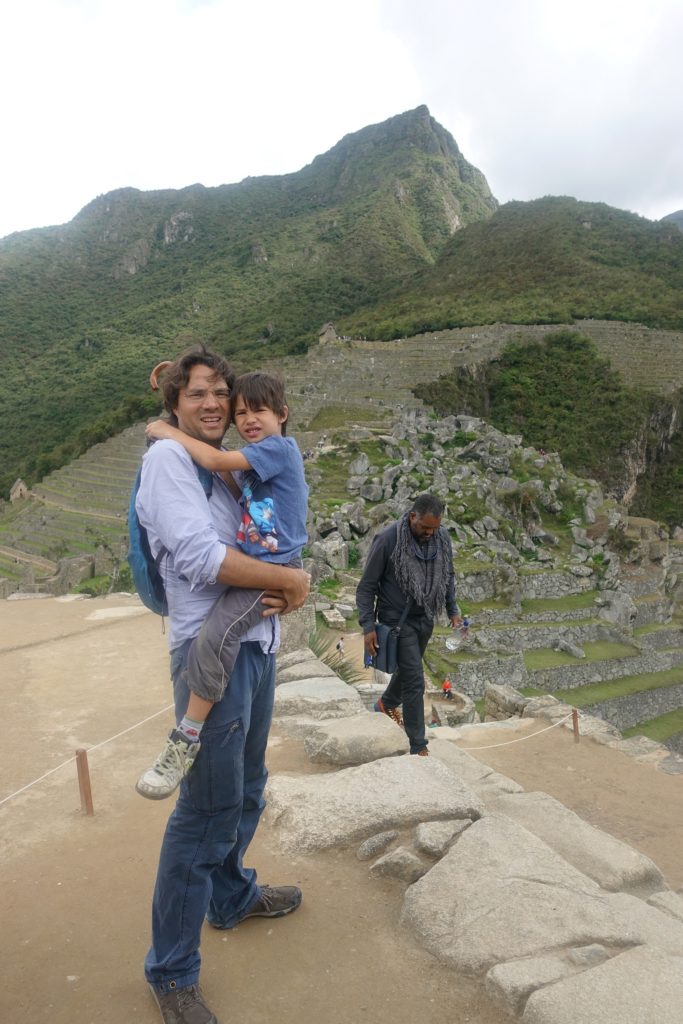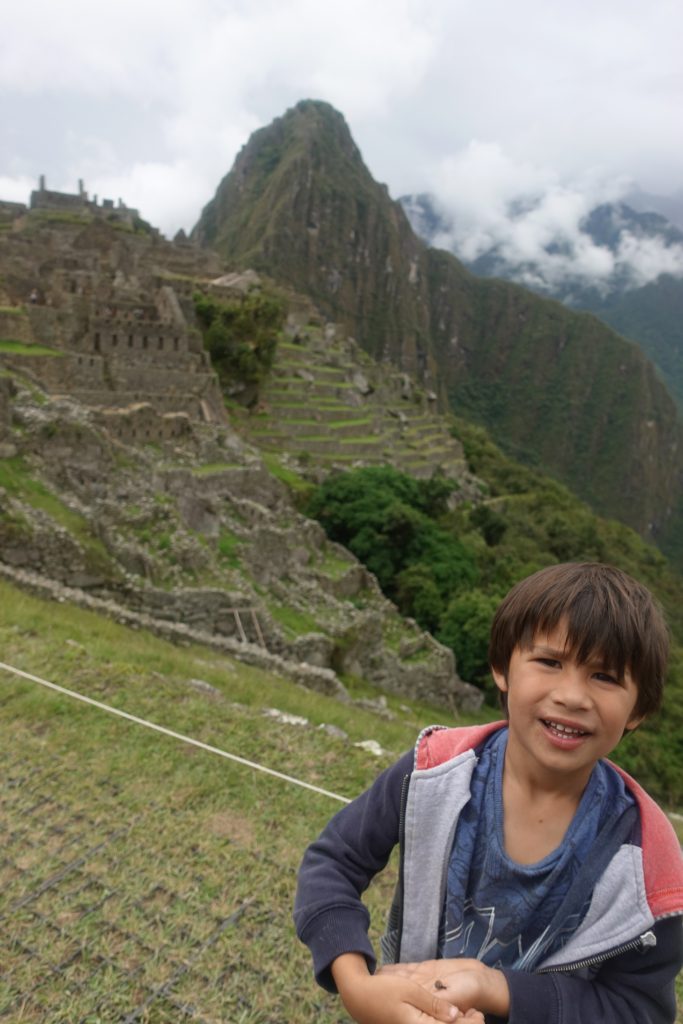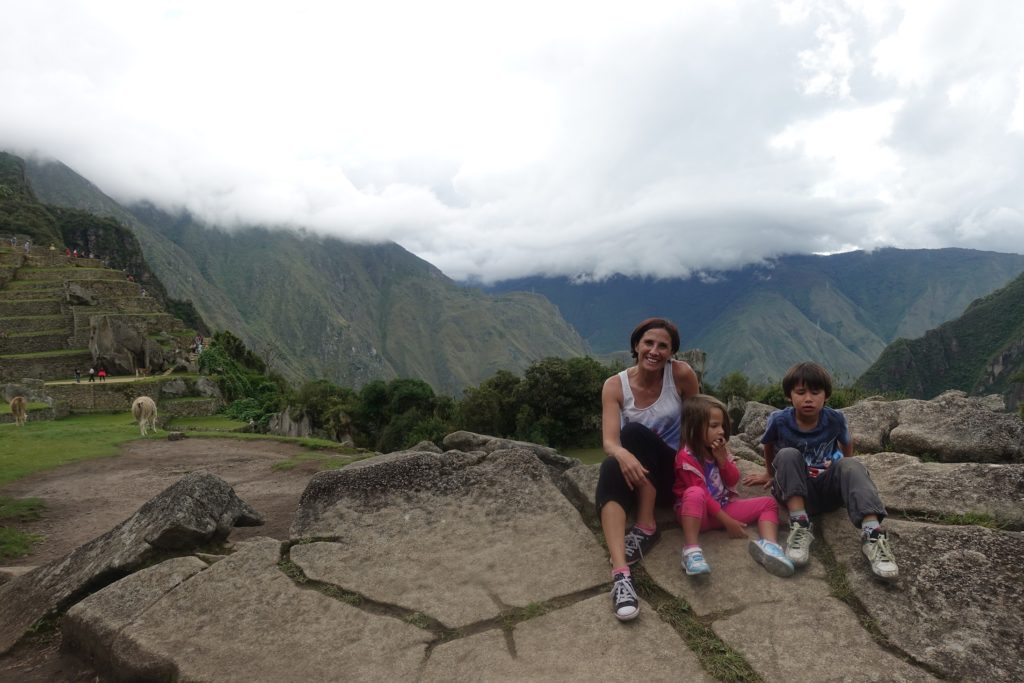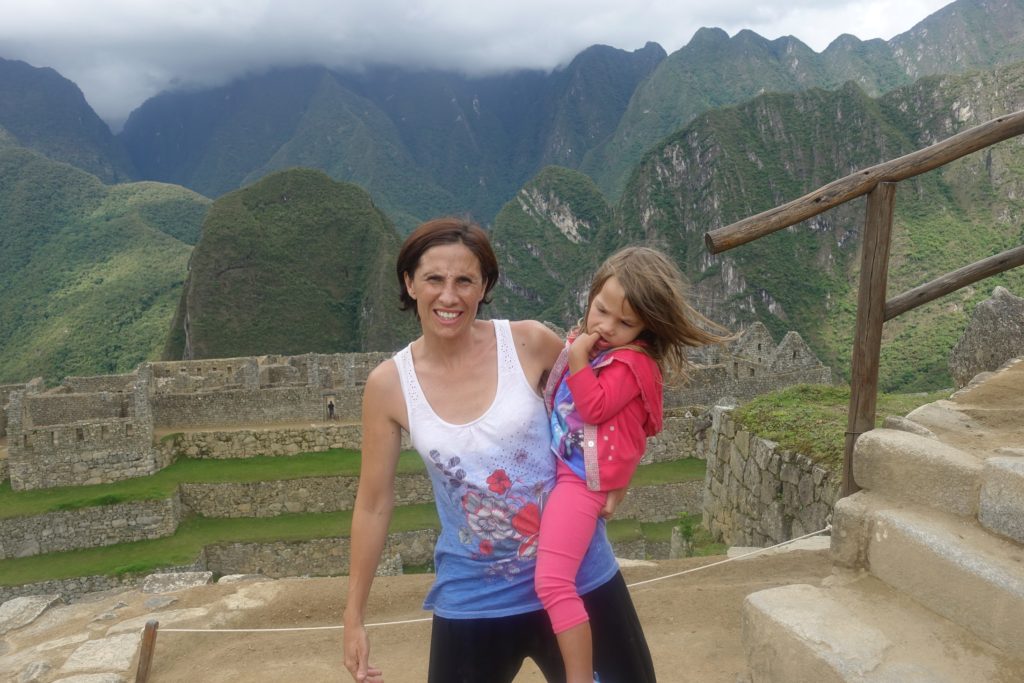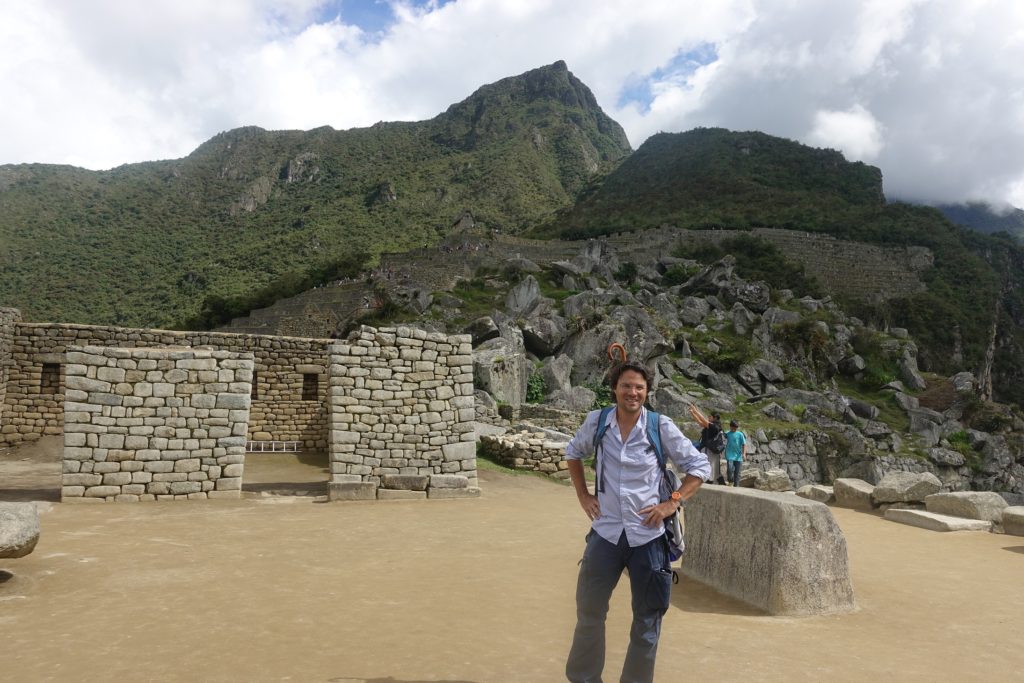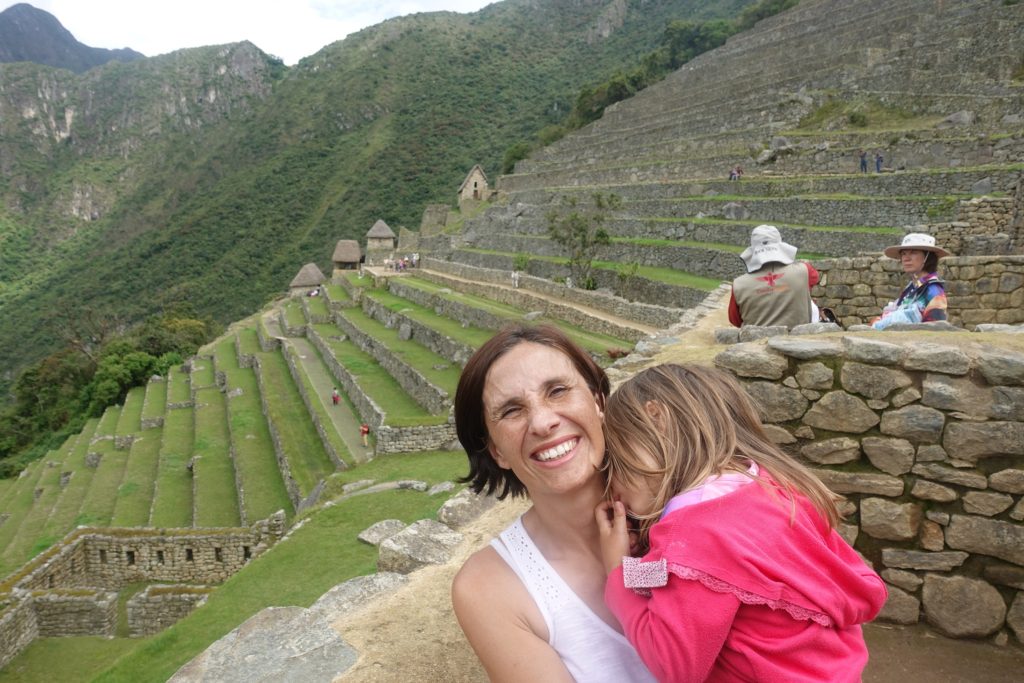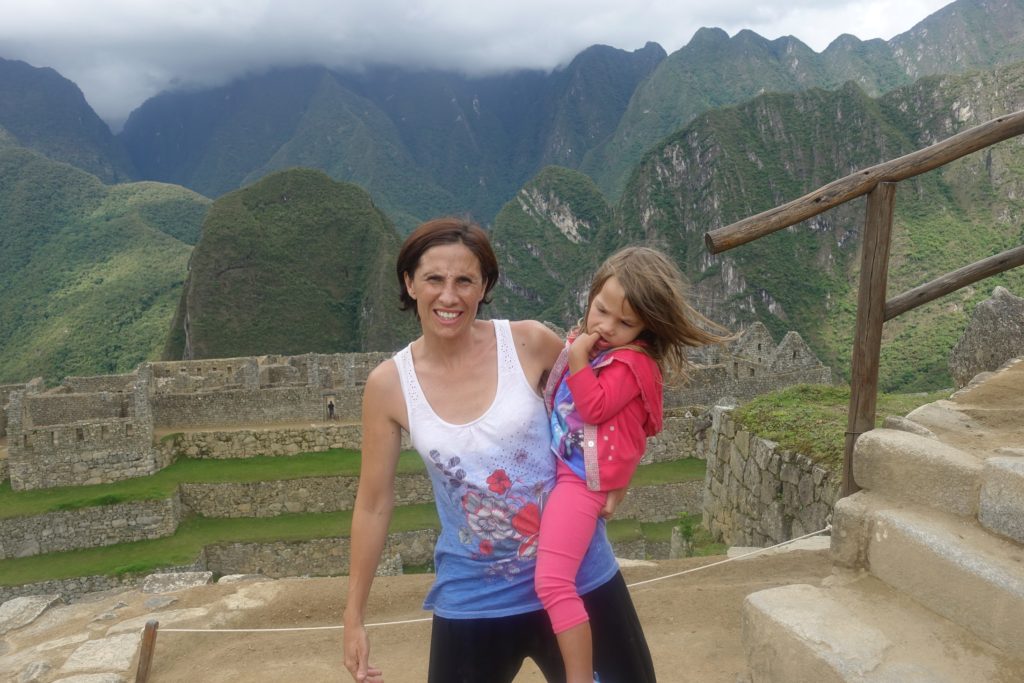 We were so lucky to have great weather the afternoon we arrived. The hotel we stayed at (courtesy of an article for online HK Tatler) arranged a Hiram Bingham guide who was brilliant and we took a 2-hour tour in the sun of most of Machu Picchu. It was wonderful to go to all the major sites and get a real sense of the place and she was perfect for the kids too showing them the family of 15 llamas who live there and the chinchillas who sometimes show their faces!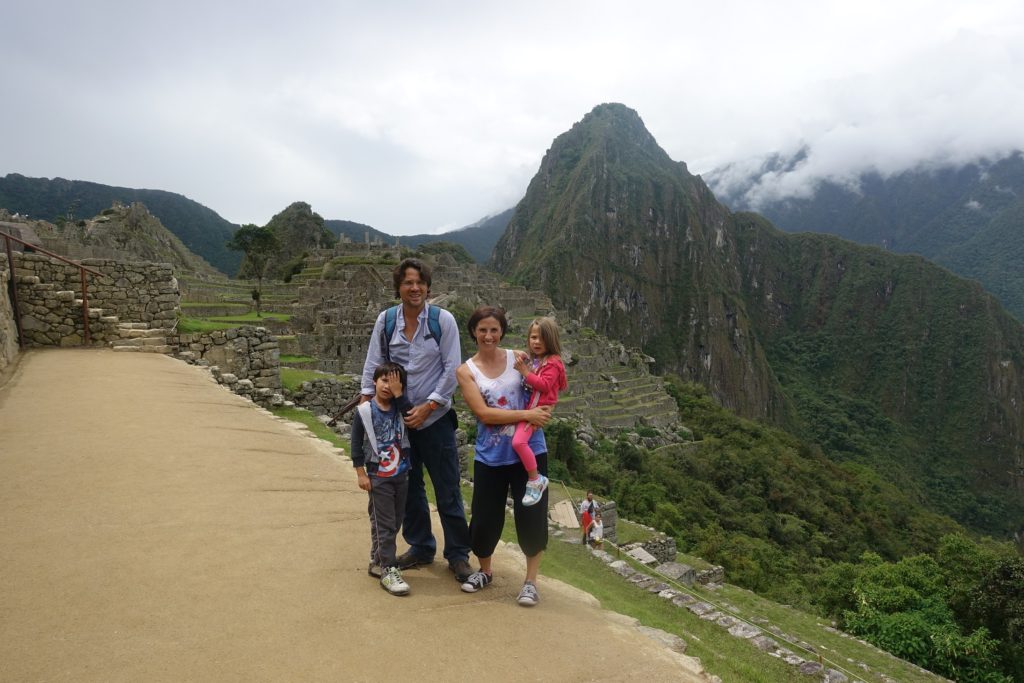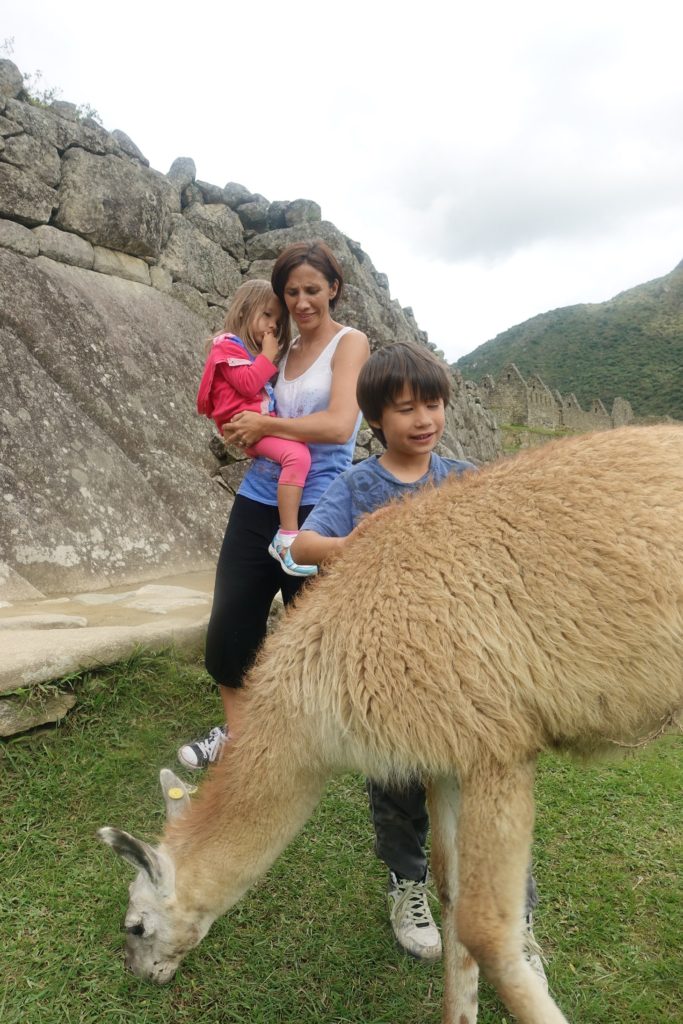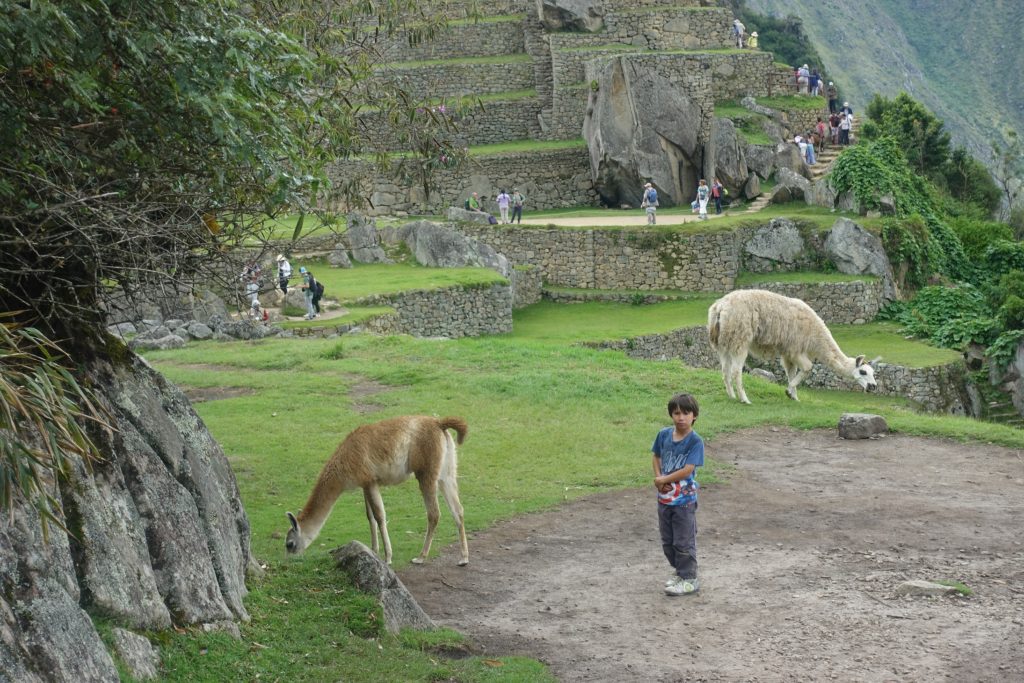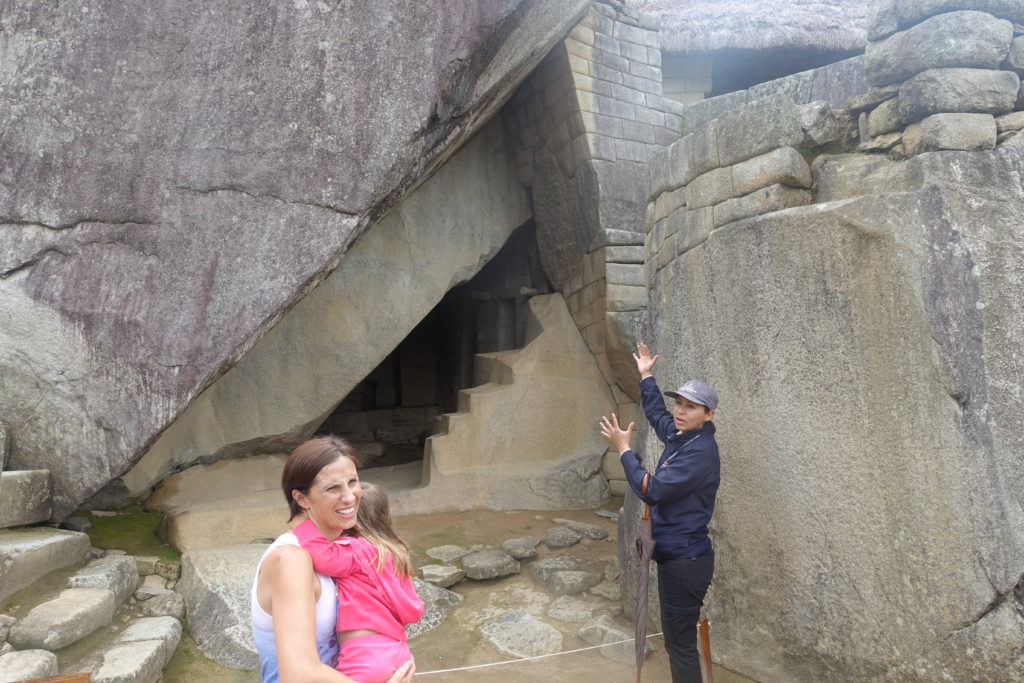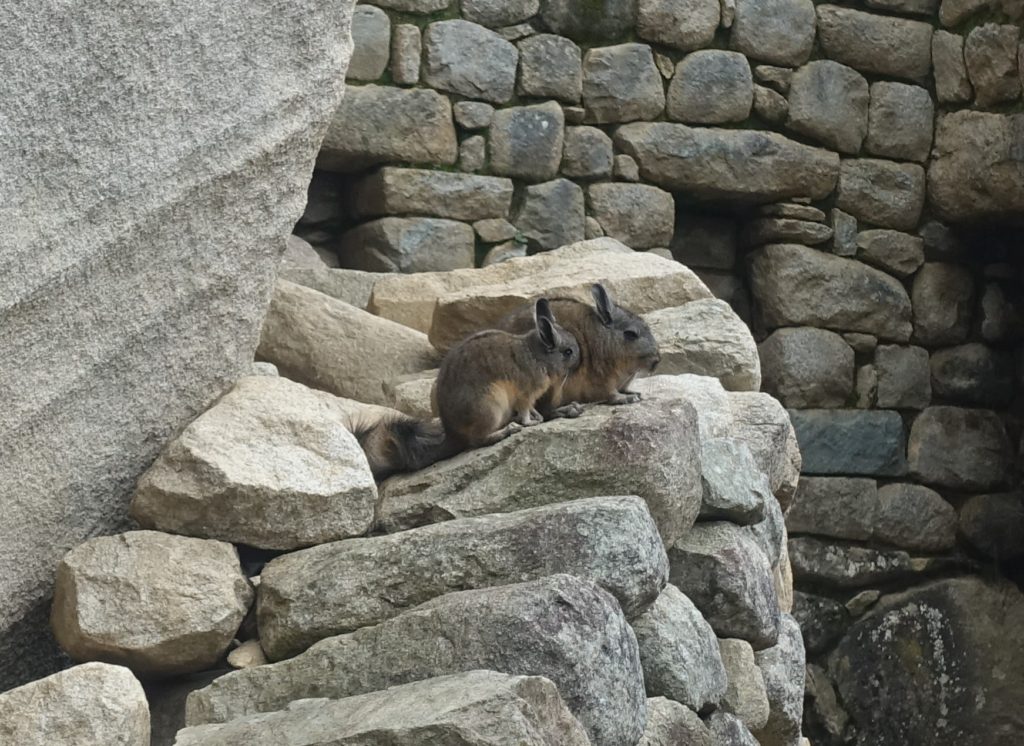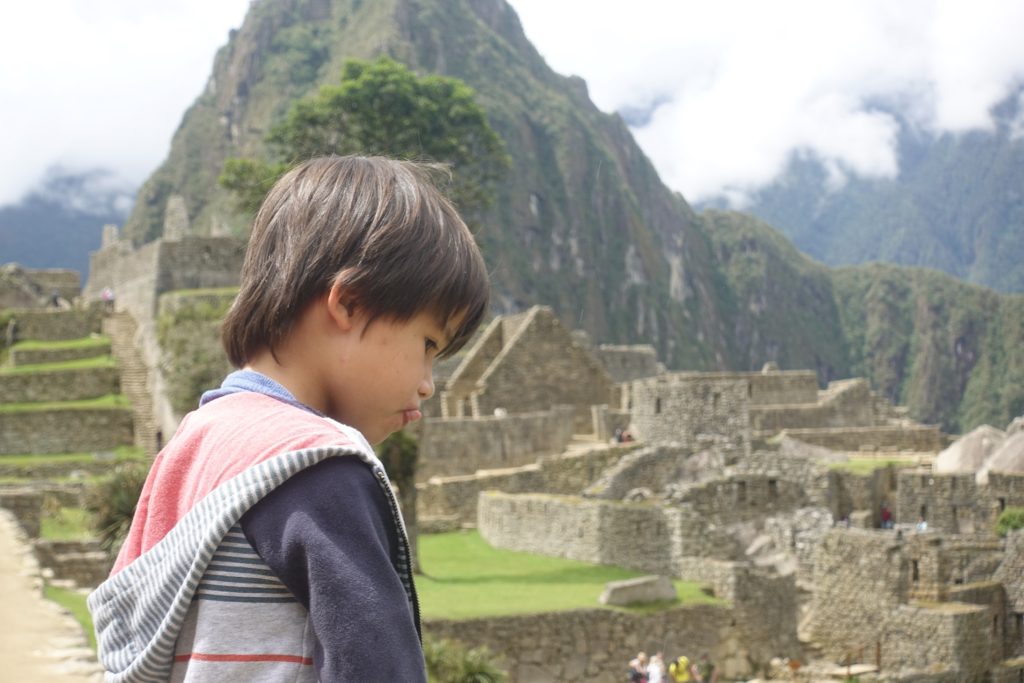 It was quite tough for the kids having just done a 2-hour car journey, a 1 1/2-hour train journey and a 1/2-hour bus journey (which they both slept through - so bumpy!), but they were fantastic waiting while we listened and entertaining themselves.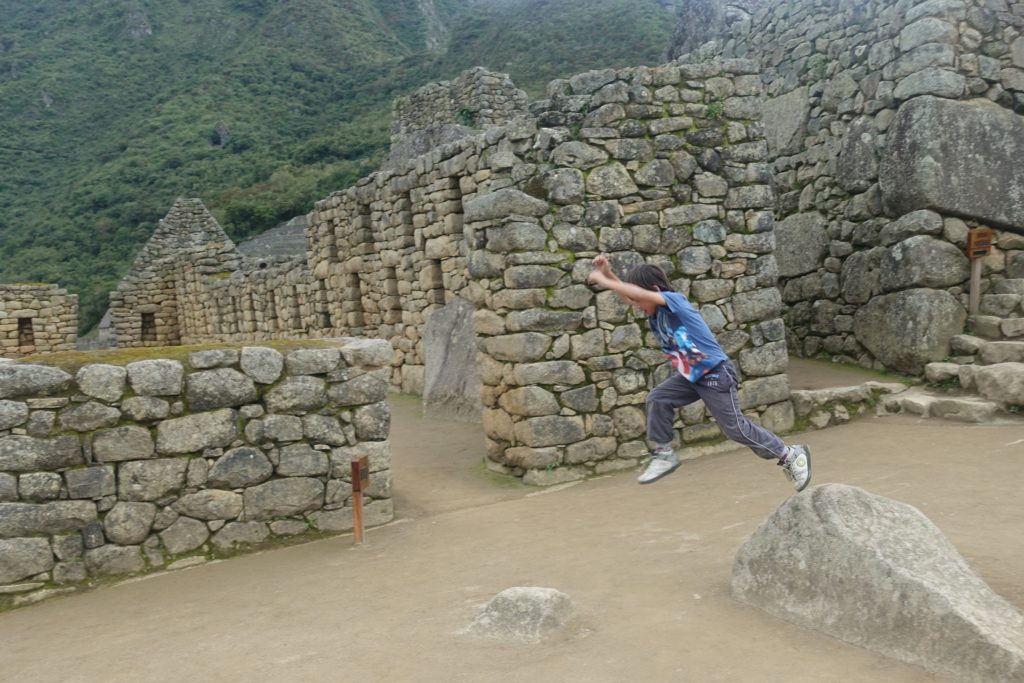 An amazing meal at the hotel
Such good food and great pisco sours too! According to Xavi the best trout he'd ever eaten and his first Shirley Temple too (diluted with soda of course, poor child)!!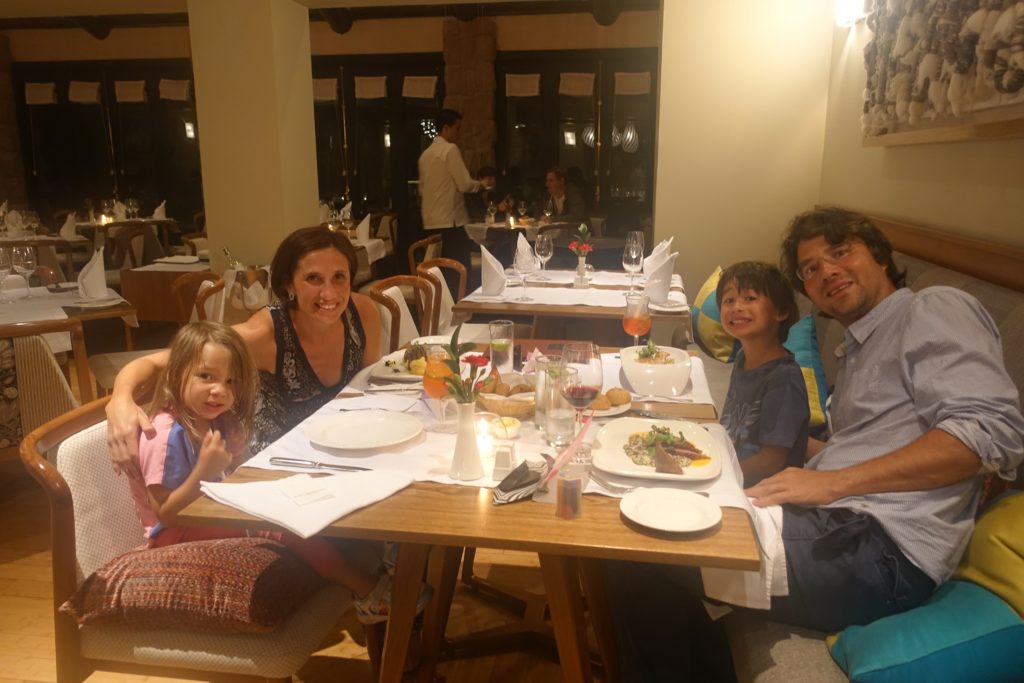 The views from the back were breathtaking and so unexpected - I had no idea that the surrounding area was so striking as well as the actual ruins.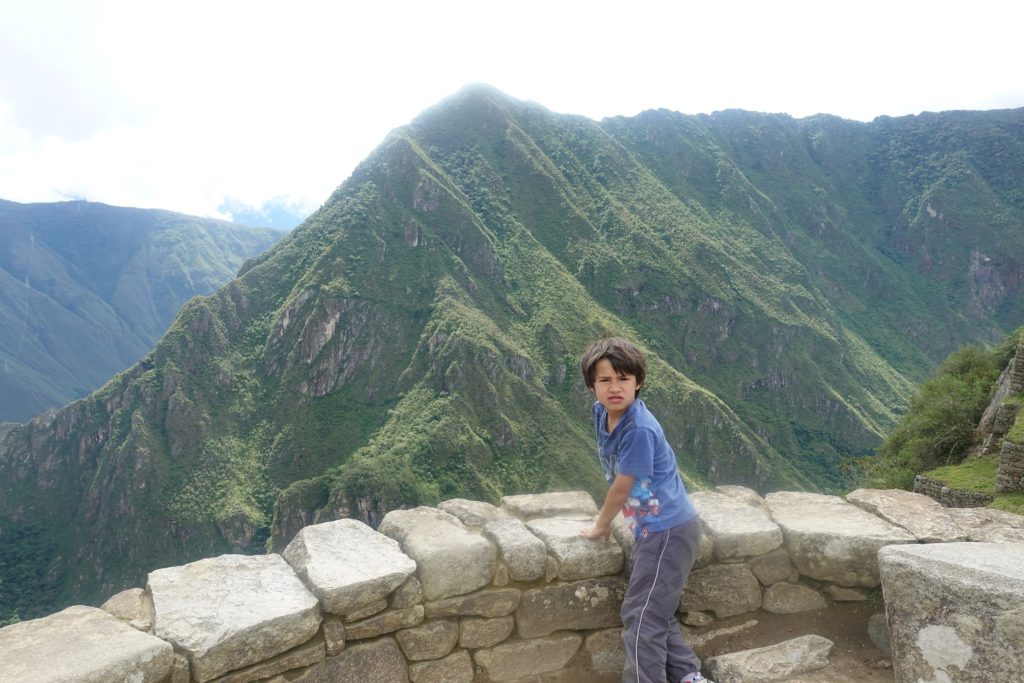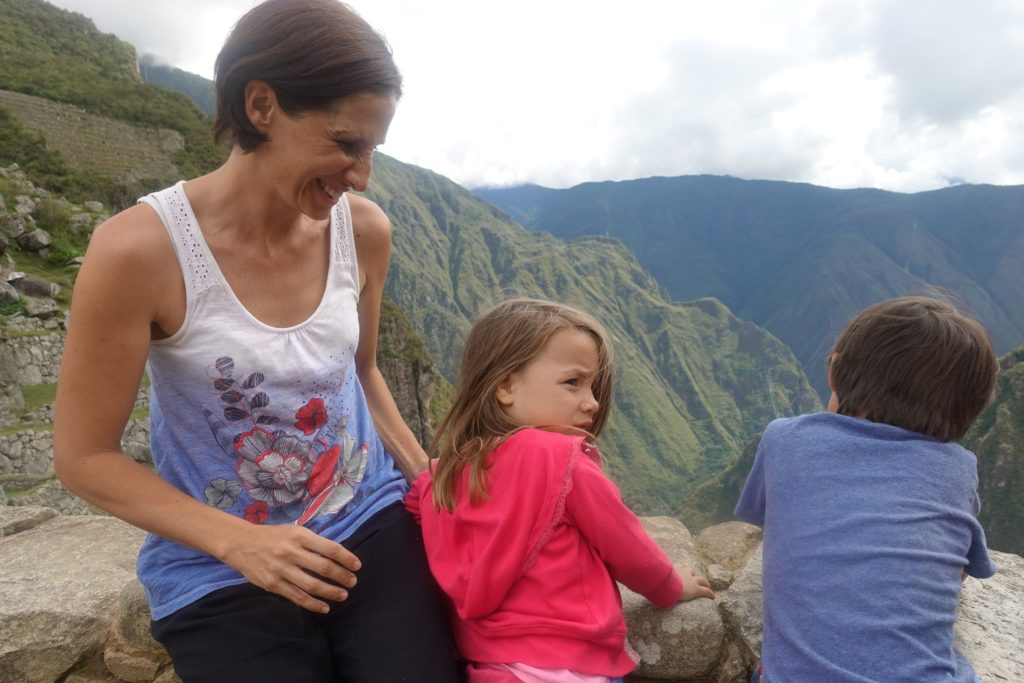 The second day the hotel provided a wake-up call at 5.30 if the weather was good. That never came. Apparently at this time of year it is in fog 85% of the time. At 6.30 we thought it was lifting and rushed to get ready and go in. Half way up it looked like it was clearing, but by the time we got to the top (the guardhouse) you couldn't see a thing. It was unbelievable and made you wonder if explorers had been close before it was discovered in 1911 and just couldn't see it! I would have been pretty annoyed if this was the only view we got, but it was really atmospheric if you'd already seen it.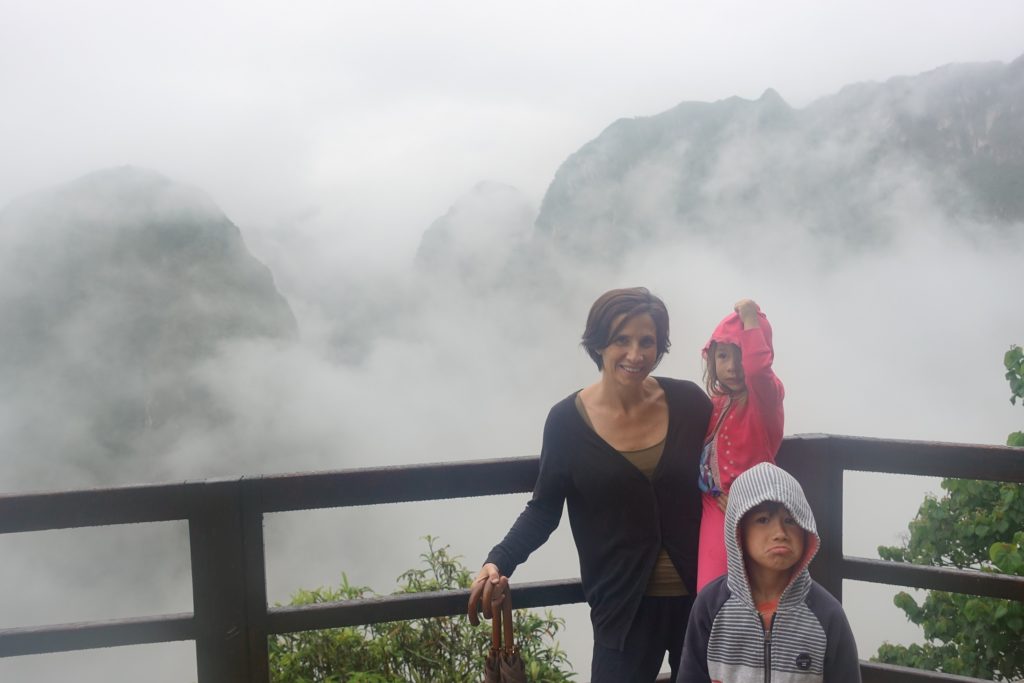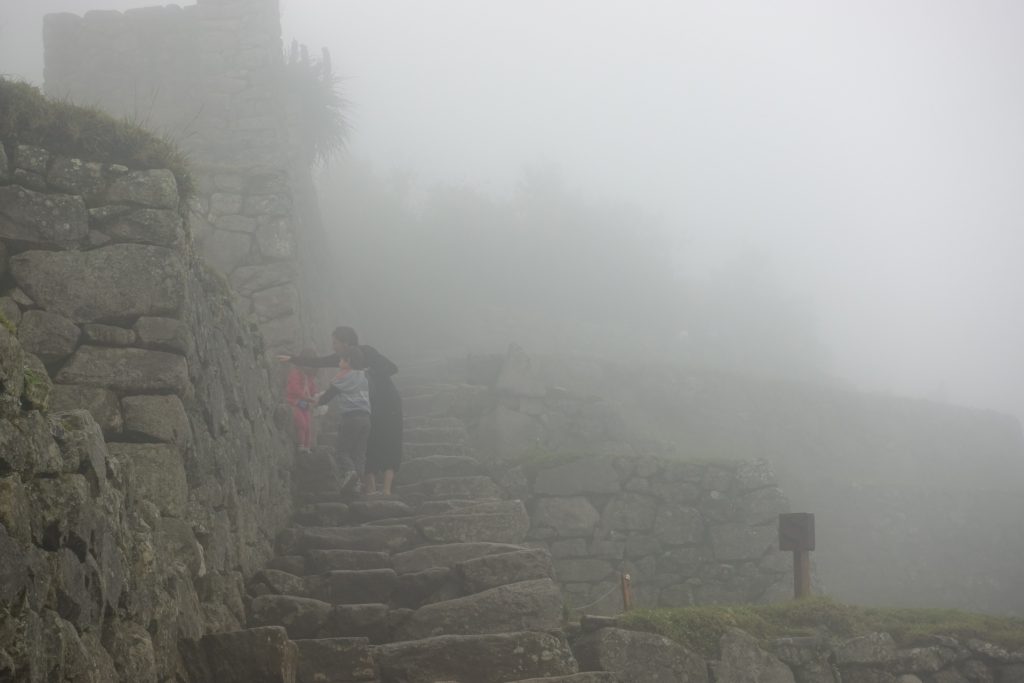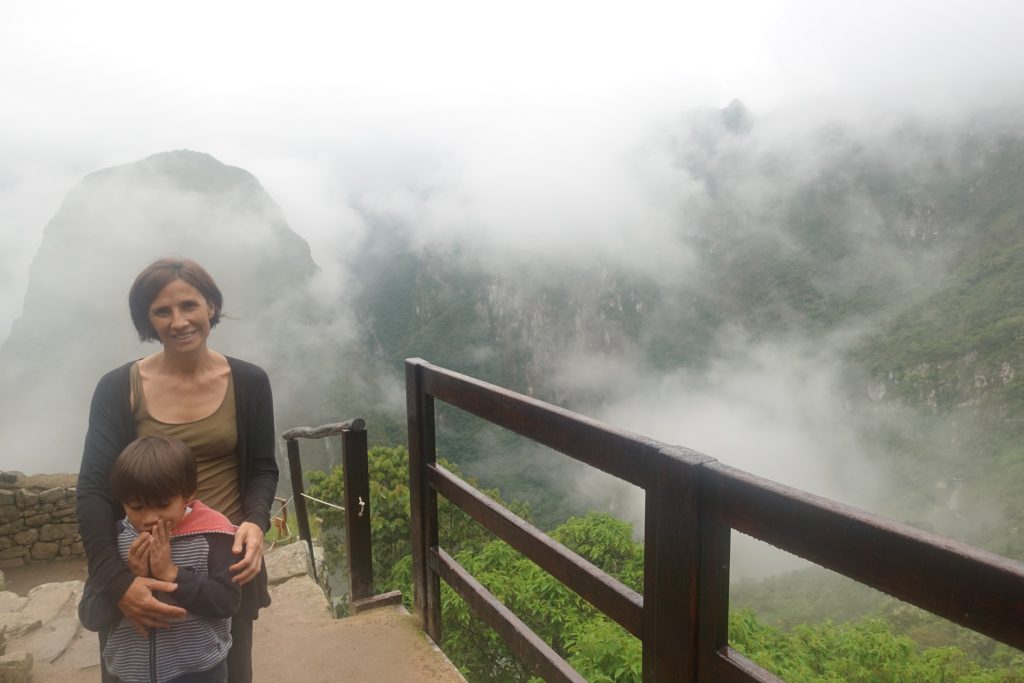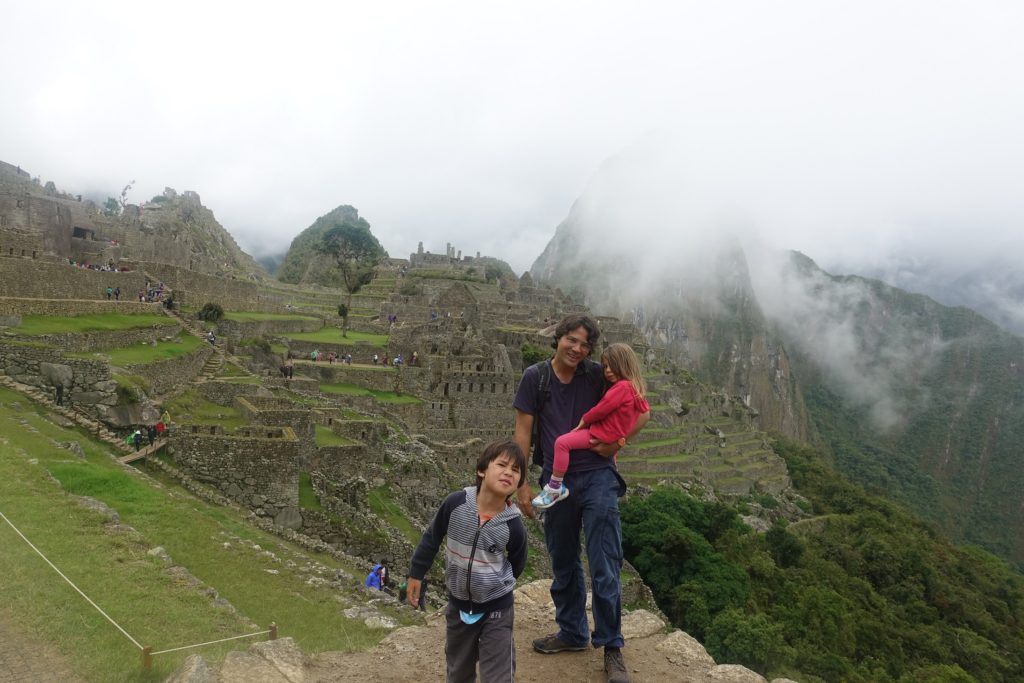 Staying at the Belmond Sanctuary, we were able to pop back for a delicious breakfast of Eggs Benedict with local smoked trout before we headed out to face the rain again!
Although I think Xavi actually preferred it in the rain!!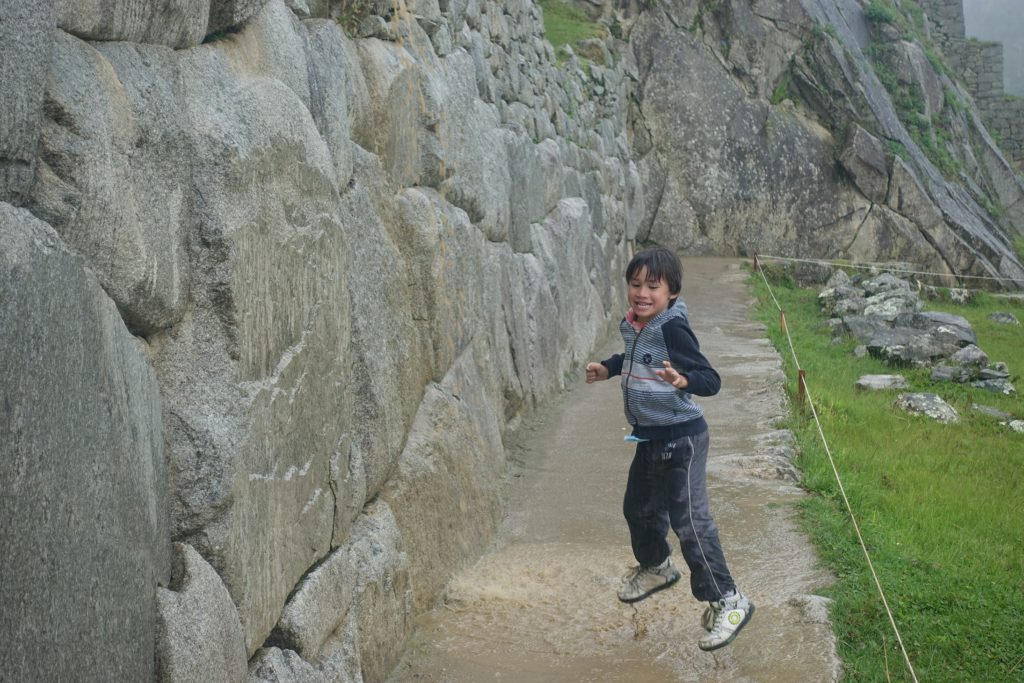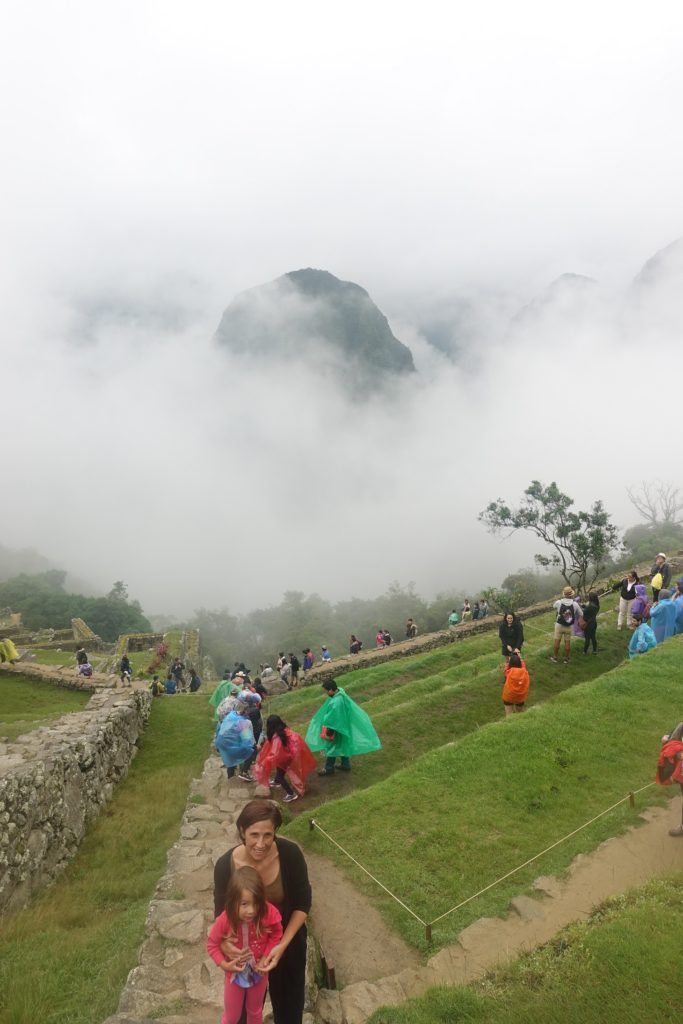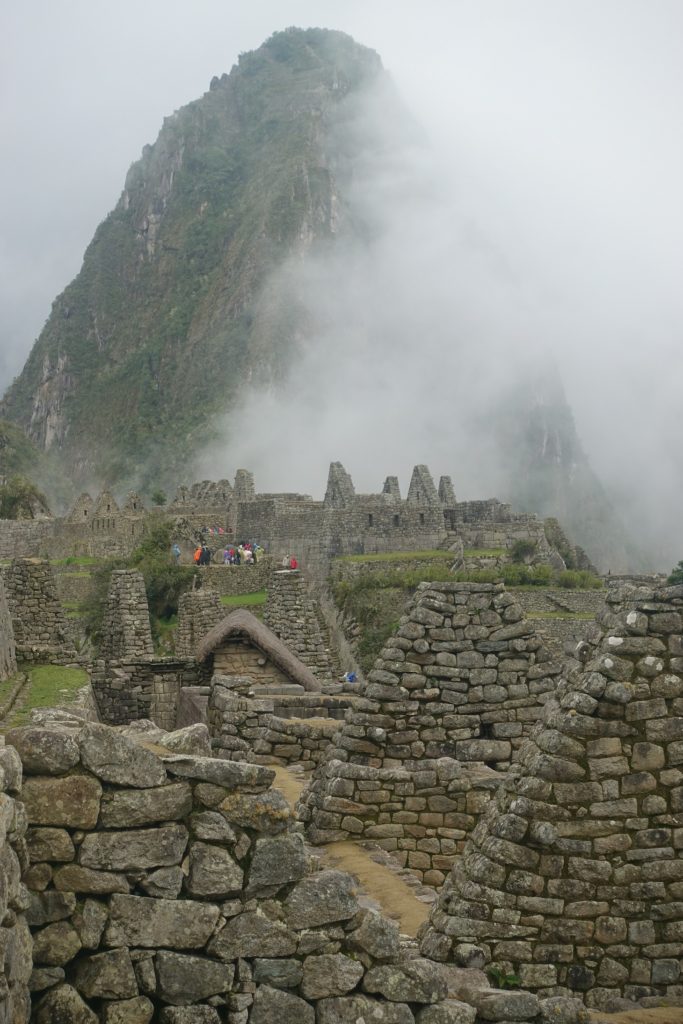 Great train journey
We took the Vistadome Perurail train, which has windows in the roof so you can see the amazing scenery from all angles. It was brilliant - drinks and snacks and extra special treatment due to the article I'm writing - really special 🙂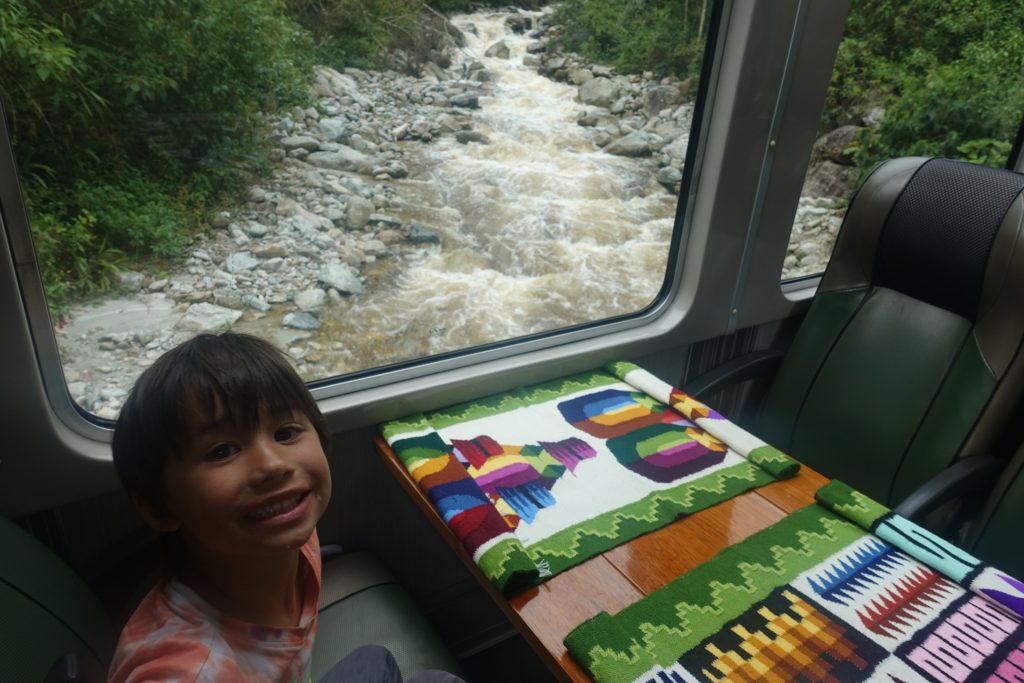 They do a fashion show of Alpaca wool clothing (I could have bought lots!) and a dance from an Inca character.
Amber's first crush (unfortunately she was asleep most of the way home!) - Francisco - a lovely man who looked after us so well.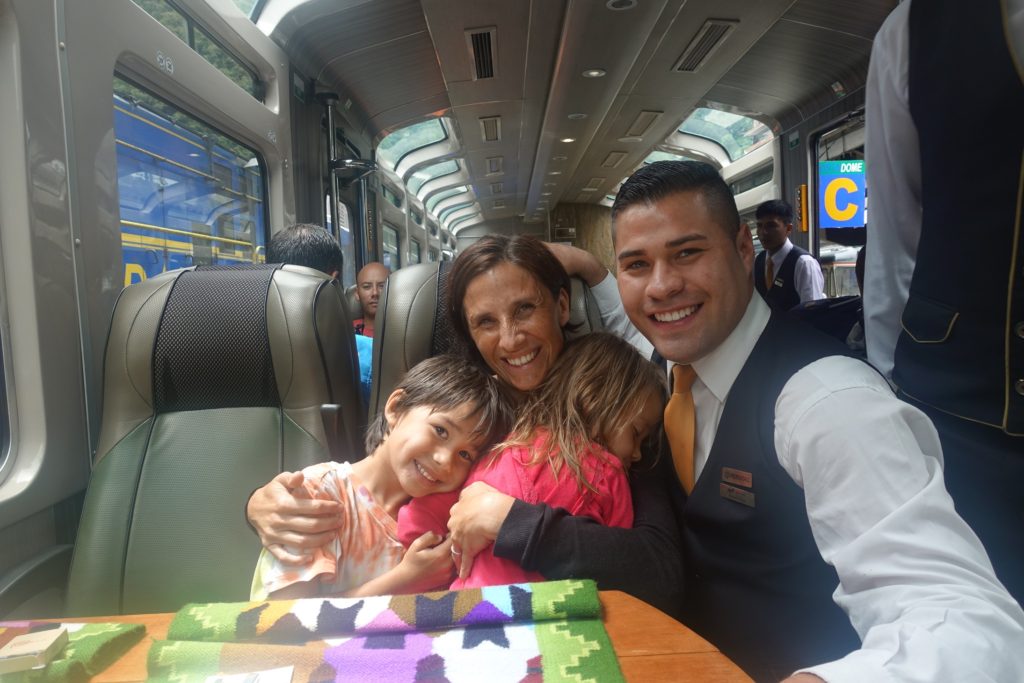 Aguas Calientes
The small town (also called Machu Picchu Pueblo) where you have to stay if not writing an article for Tatler 😉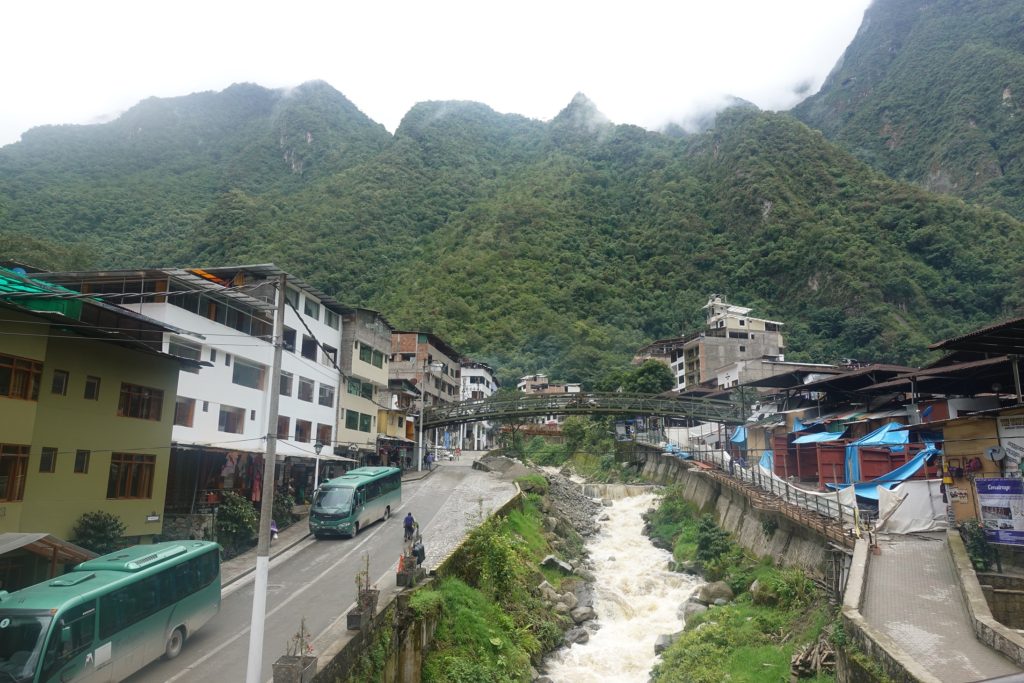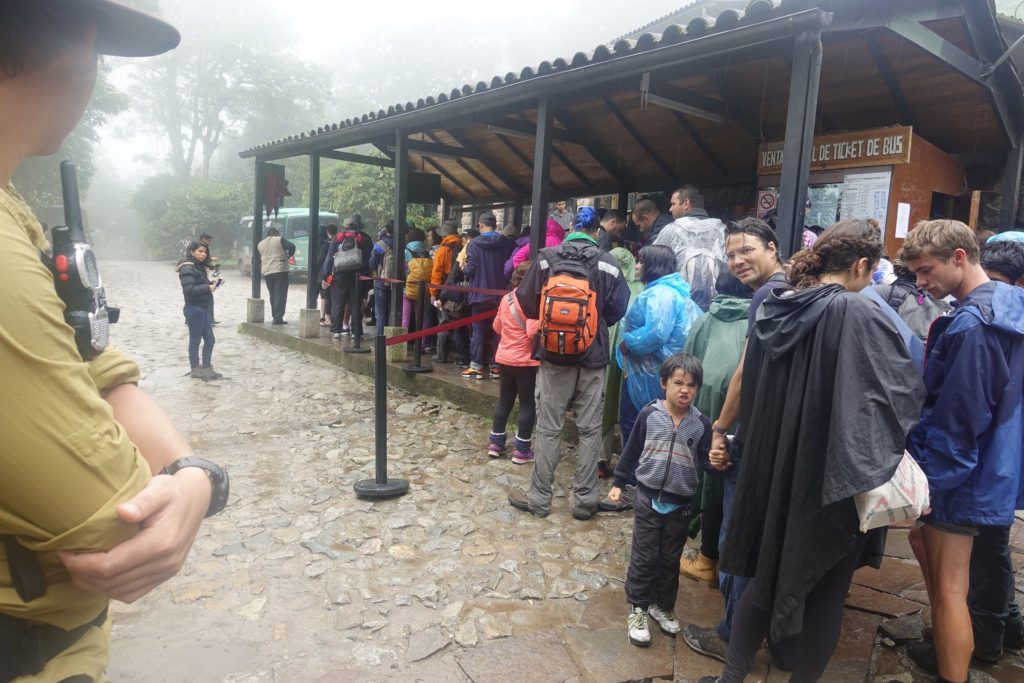 And queuing to catch the bus down the hill which you can't avoid unless you hike or pay USD350!